Hipcamp is currently the largest online resource for selecting public and private camping in the U.S. The easiest way to think of Hipcamp, if you're not already familiar with it, is Airbnb for camping. Hipcamp is an online marketplace where people can either discover and book campsites and accommodations, or alternatively, list a site or property.
Hipcamp wants to be your guide to getting outside. You can use Hipcamp to search for a beautiful spot to pitch a tent for a night or more, and for a weekend getaway in a completely natural setting. According to the site, Hipcamp intends to unlock access to the outdoors and simplify the camping experience by " democratizing and enhancing the experience of getting outside, inspiring more people to enjoy and protect our world" .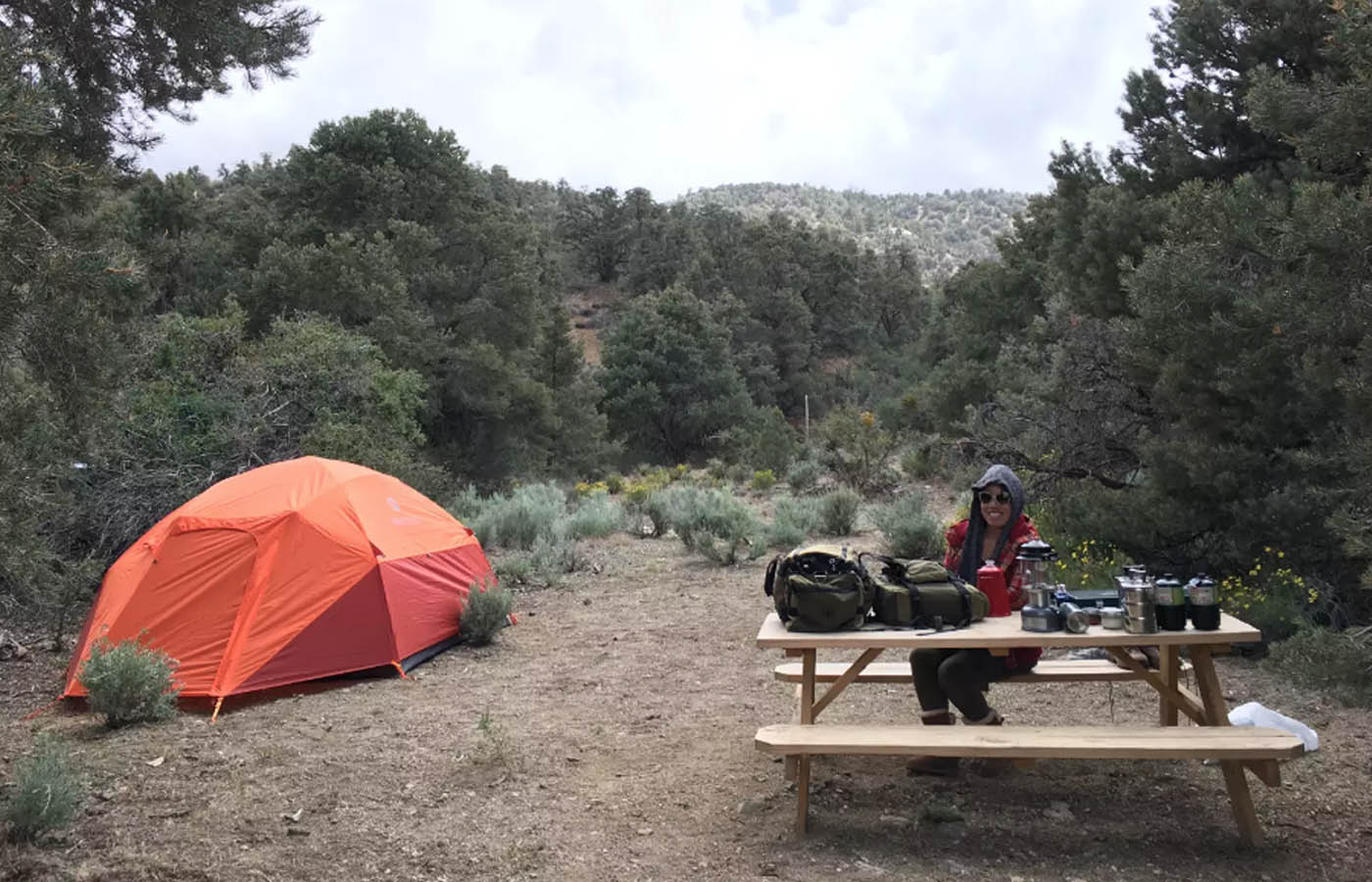 Hipcamp was founded back in 2013 and is San Francisco based. Since then, the platform has amassed over 370,000 campsites and camping experiences (including yurts and glamping) that range in areas from wilderness zones and public parks to ranches, valleys, and vineyards. More than 4.2 million people visited the site last year alone, and the site is proud of the fact they've helped people spend more than 150,000 nights outside, and at competitive rates too.
How does Hipcamp work?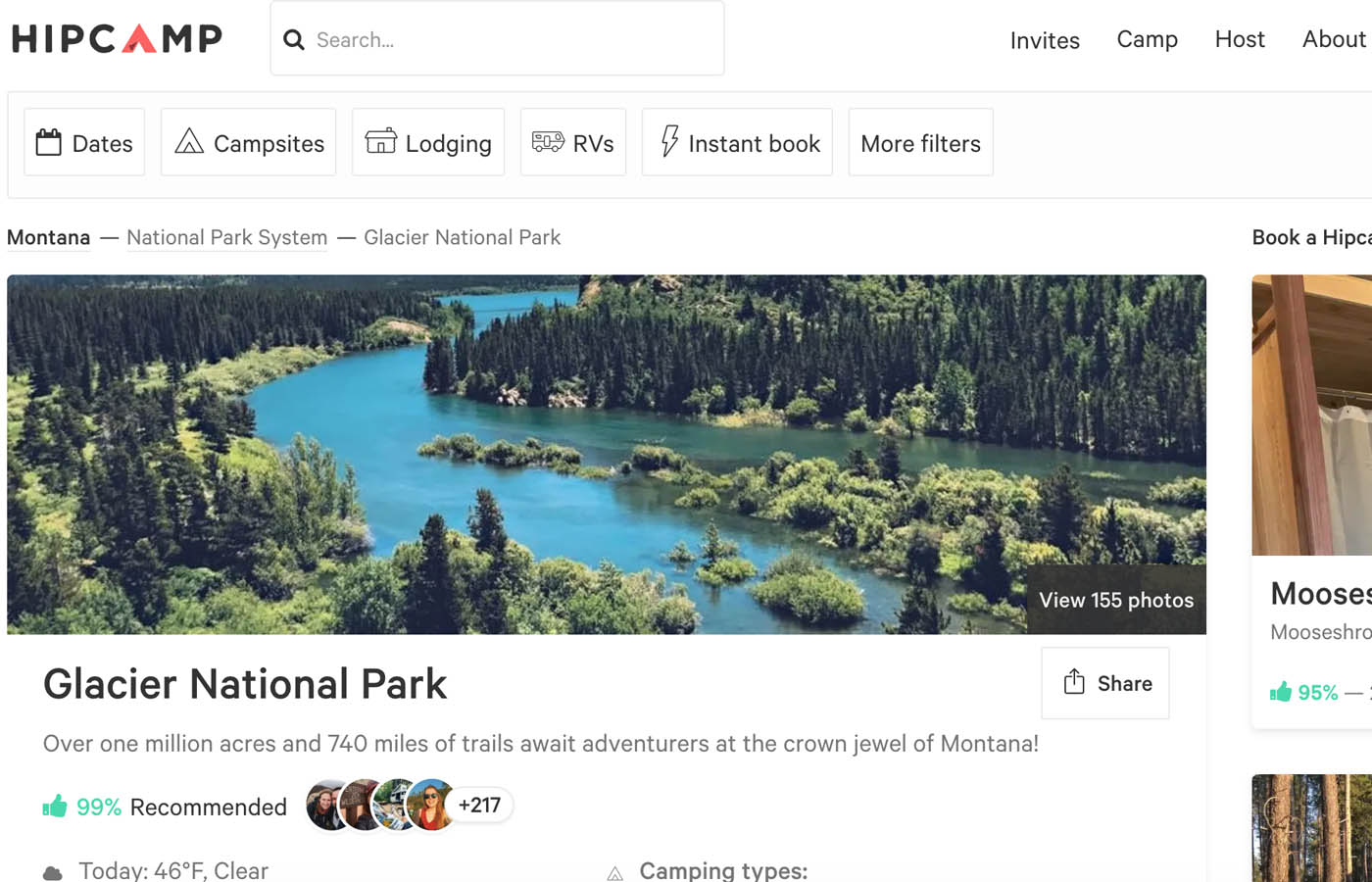 Let's say you have an upcoming trip planned to Yellowstone National Park, and would like to camp there. You could always start your search for a listing of traditional park sites and cabins through the online national park system. There is also the option of using Hipcamp to search for additional best available camping and private stays within or near the park.

The site is similar to searching for a place to stay on Airbnb – but for camping. On the main page, start the search by choosing the destination, in this case 'Yellowstone National Park' and enter the appropriate dates. Next, available places appear. Click and area for a closer look at the images. If you like what you see then proceed with the booking.
Each property or location has recommendation ratings, customer feedback, details such as how many guests can be accommodated, if there's parking. You'll also find a list of amenities indicating the presence of potable water, picnic tables, bins, and Wifi. Other essential information is available, for example, is a campfire permitted, is a toilet available, or are pets allowed?

Next choose dates on the calendar, select the total number of guests, and your subtotal will be tallied. From there, the final 'request to book' step is done with a simple click of the button.
Host a spot on Hipcamp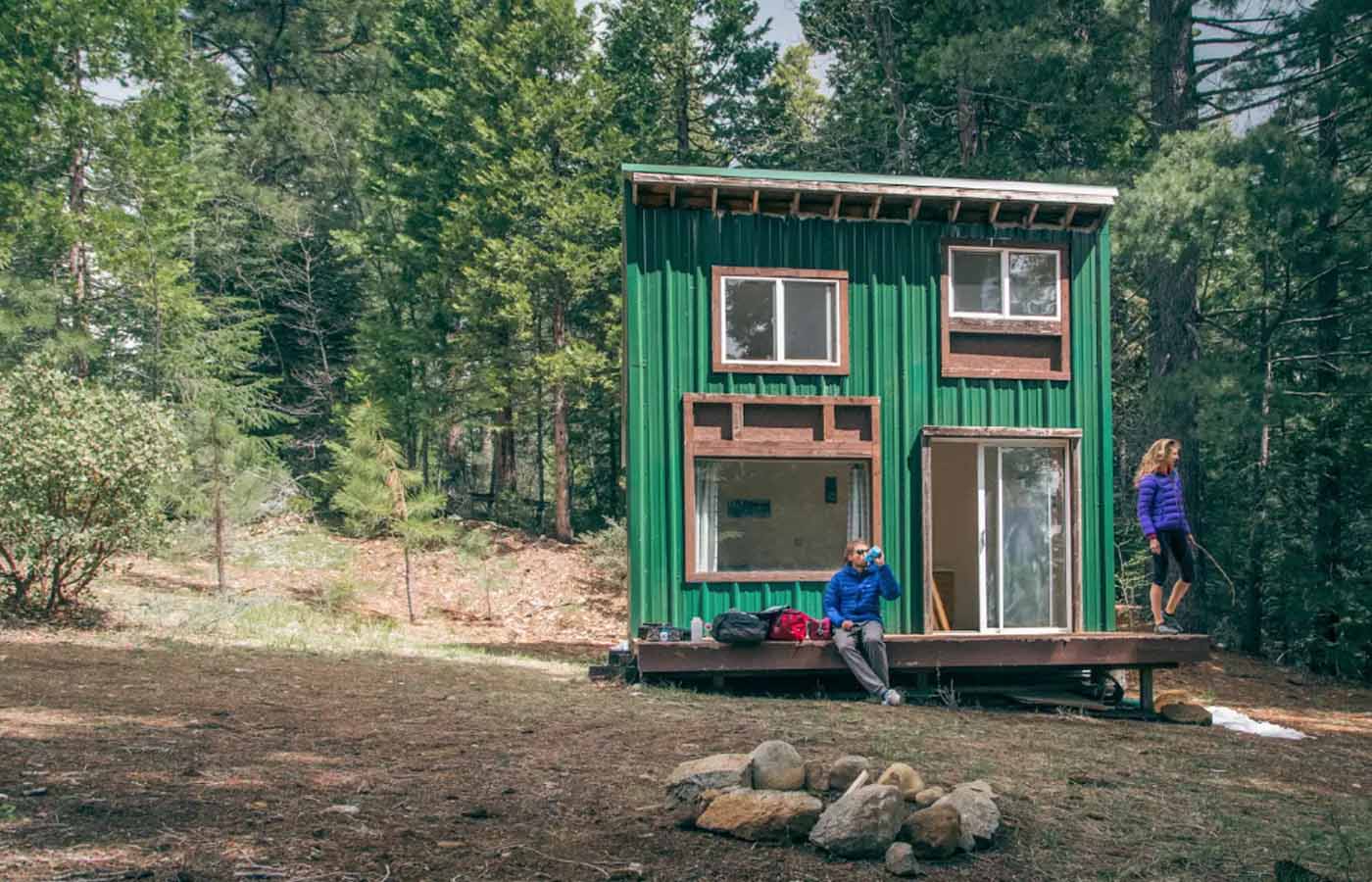 Hipcamp is not just a place to book a campsite, they invite property owners to partner with them and, thereby create new spaces where people can enjoy the great outdoors. Thus, it's a potential revenue stream for landowners who are willing to accept guests. Farmers, ranchers, and vintners can earn extra income via Hipcamp, which could help in land conservation efforts.
If you own property where a tent can be popped, or exists a cabin or other type of structure, then it might be worth your while to consider hosting. The application process is started through the "Host" tab on the site header. Hipcamp adds "Host our community of nature lovers to earn extra income for your dream projects, property management, home expenses, and more". Hosts are in charge of setting their own prices and keep 90% payment.
Other news surrounding Hipcamp is that the they've recently added real-time campsite availability for national parks and forests, along with the new Hipcamp Android app available in the Google Play Store. Earlier this summer, Hipcamp had released its first-ever mobile app for iPhone. The apps offer the ease and convenience for booking, while on the go.