Time telling with an HYT watch always amounts to an unconventional experience. This watch sports a display where fluids help you note the time, an inspiration derived from ancient water clocks. HYT watches marry science and mechanics in a modern day interpretation. Today, we discuss the HYT H0, in the Slate Gray and Khaki versions.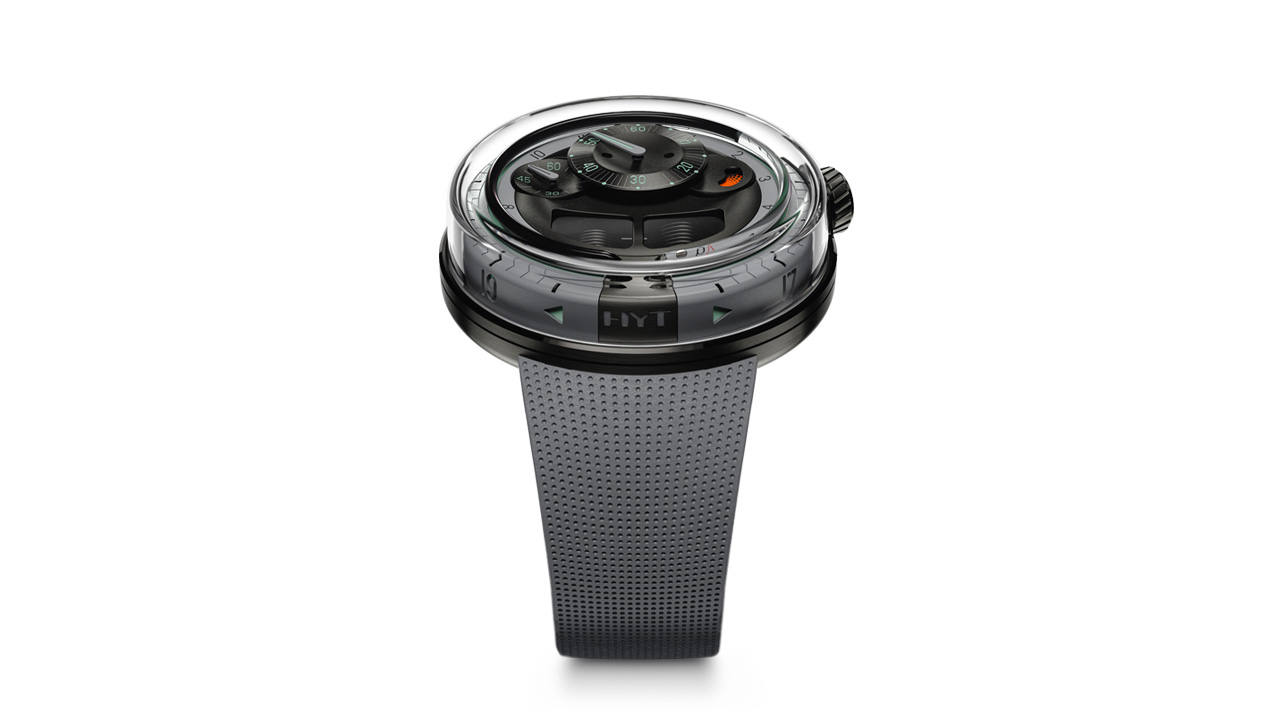 Design-wise, the Slate Gray HYT H0 has peeks of blue and orange, whereas the Khaki version relies on its red highlights to make the distinction. Feature-wise, newness is added to the watches with sandwich-style Arabic numeral cut-outs on the outer most chapter ring of the dial. The numbers must be read vertically and are luminous coated.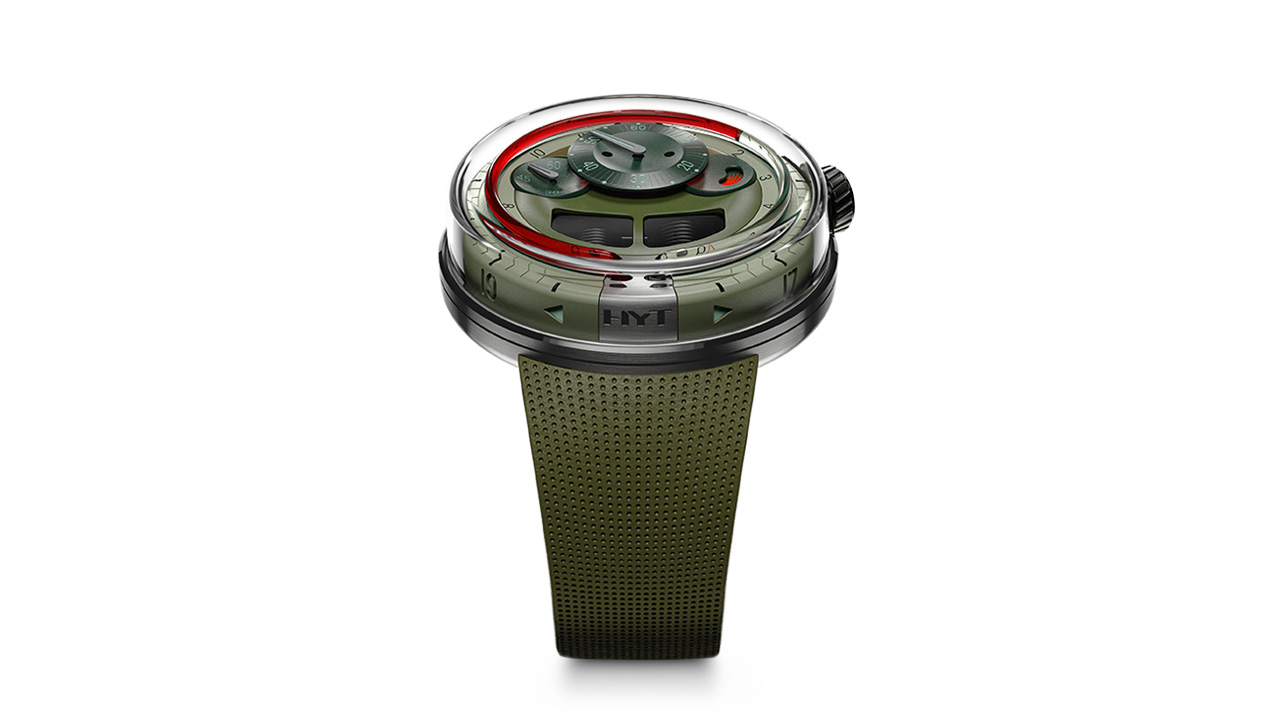 The combination of the phosphorescent fluid with their respective watches makes an impact when the dial glows in the dark. The Slate Grey watch or the Black Fluid is a craftier take on sporting a black DLC-coated steel case with a dark grey and black dial. It houses an ebony-colored fluid for the hours indication. A black rubber strap is fitted on this HYT H0 Black Fluid.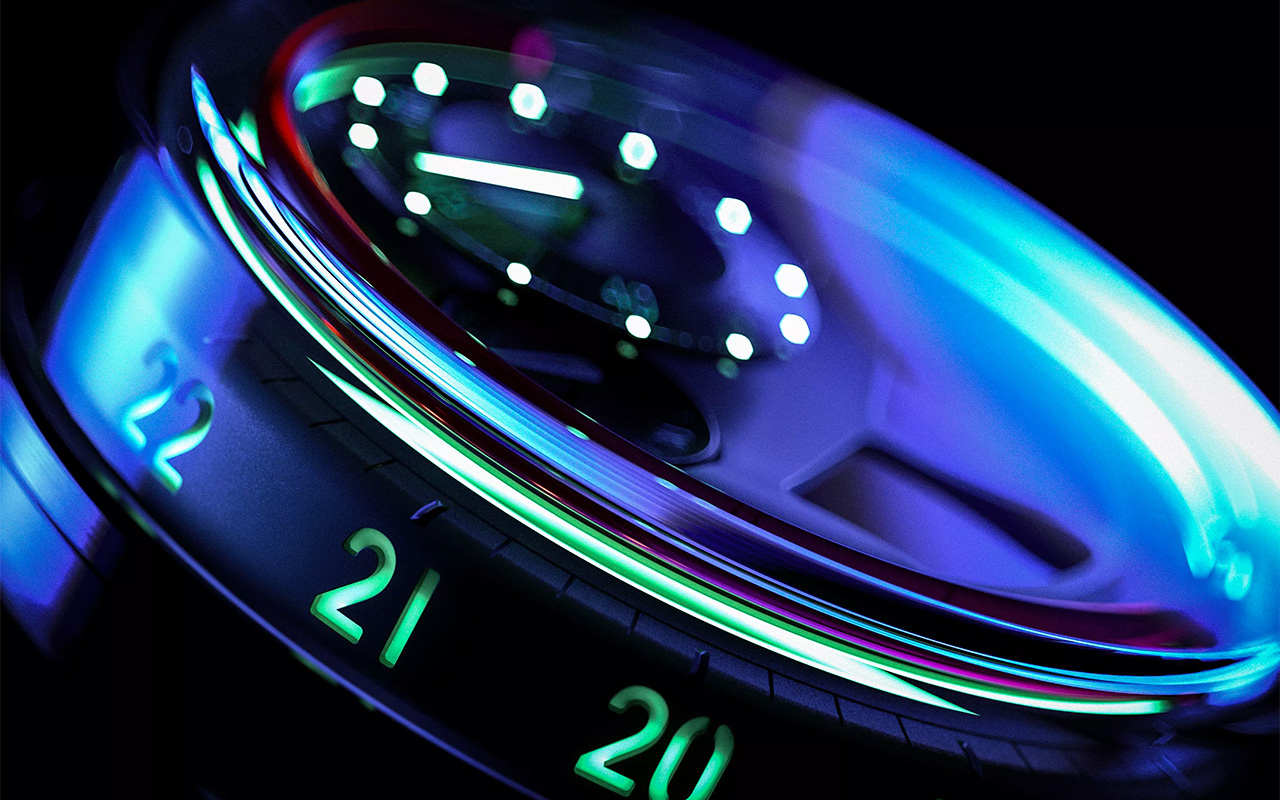 Our second H0 for the day is the Khaki edition. This one sports an anthracite DLC-coated steel case with a dark green military dial. To give it an impactful look, this watch features red fluid and sub-dials. A complementing rubber strap completes the HYT H0 Khaki.
For both the watches, at 6 o'clock you will find the sapphire crystal protecting the bellows which also protects the entire front of the watch. The case measures 48.8 mm x 18.7 mm, the same as the previous H0 watch. Under the dial is a manually wound movement – an exclusive design created for HYT by Chronode. It promises 65-hours of power reserve, indicated on the dial, and is water resistant up to 30 meters.
HYT's exclusive patented micro-fluidic module consists of borosilicate glass capillary tube and nano-coating interior. It features a multi-layer metal bellows and two immiscible liquids. Of course one of the liquids is transparent, with the other one colored by a highly resistant dye. You can pick the watches for about $42,000 a piece.