I've always admired IWC for their classic styling and the Big Pilot range is one of my favorites. Today we are privy to the IWC Big Pilot Right-Hander Limited Edition, which is essentially a watch with its crown on the left side – at the 9 o'clock position. What IWC has cleverly done, is that they have built upon their existing design cues, and kept the vibe of the Big Pilot family alive.
By simply moving the crown to the left side, IWC has opened the possibilities to attract a different segment of people, who typically would not get this added advantage. It's nice to note that this exclusive timepiece makes its debut as the first of its family to sport a left-hand crown.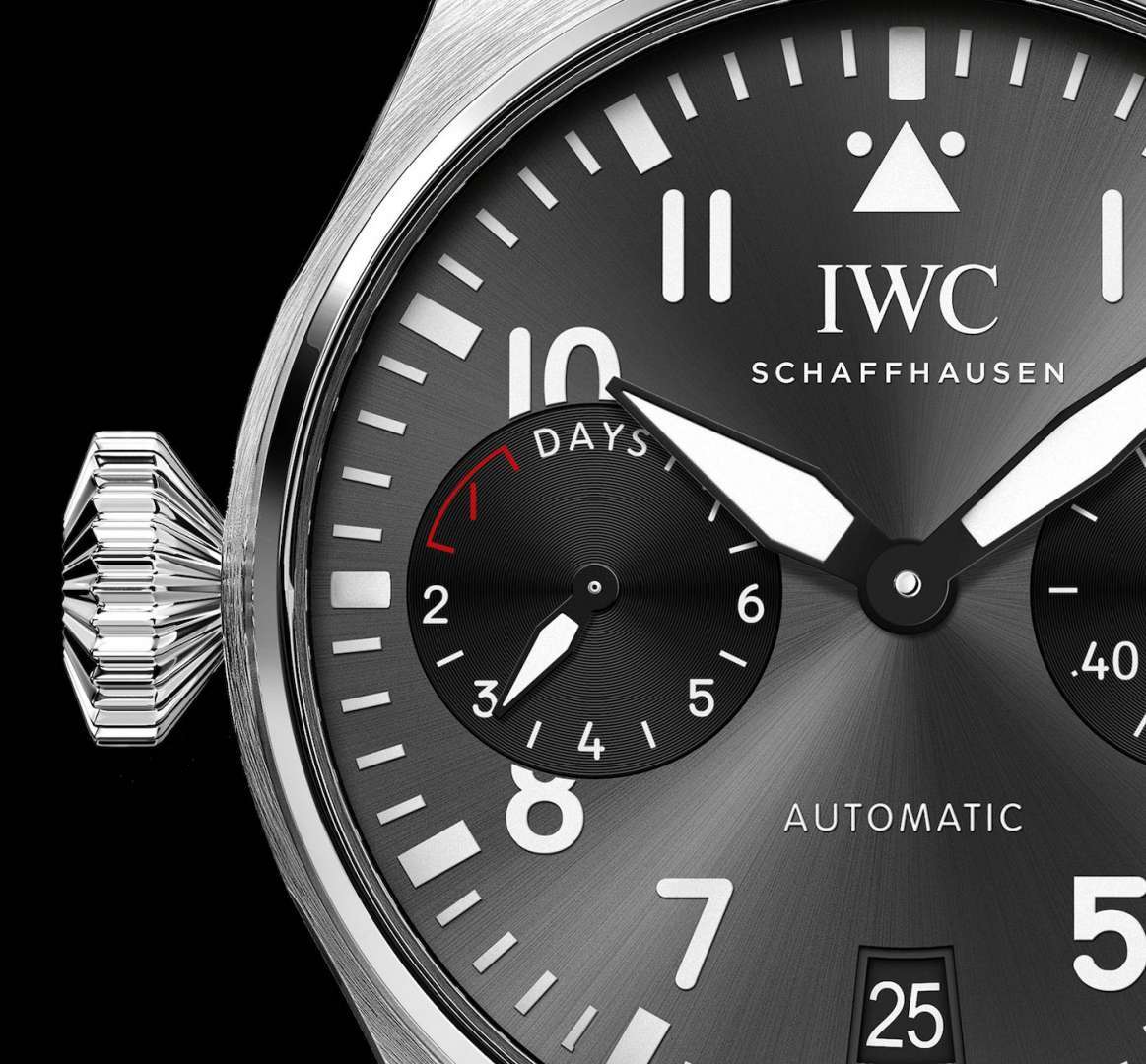 The design is all about accessing the crown easily, and in favor of those who prefer to wear their watch on the right wrist. If you think about it, it doesn't matter if you are left handed or right handed, typically watches are wrist-neutral. The only problem arises if when you are picky about how the crown sits on your wrist, and if you are comfortable with it on the left or the right side.
Taking notes from the 1940s classic Big Pilot Caliber 52 TSC watch, the new timepiece hosts a 46.2mm stainless steel case, which is more than ample, if you ask me. A bigger surface means, better legibility, and this is what the watch promises as well. Completely dedicated to the design cues from traditional cockpit instruments, the watch is a delight for left-handed pilots and those who are aviation enthusiasts.
A soft-iron inner case, shields the in-house caliber 52010 from the effects of magnetic fields. Under the hood you will also find ceramic components that help to reduce the impact of potentially disruptive magnetic waves. Thanks to the twin barrels, this watch gets to be alive for seven full days, before the power reserve drains out.
The dial is a boastful dark slate-color with high-contrast white indices and I like the fact that IWC breaks the monotony of two colors by adding a dash of red to the mix. As far as functionality is concerned, the IWC Big Pilot Right-Hander Limited Edition is a time-and-date-only watch with the seconds sub-dial at 3 o'clock and power-reserve indicator at 9 o'clock.
Limited to only 250 pieces, you can pick this watch up at Australia and France first, before it hits the global market in November. Snap it up for $14,200.