It's been an enormous year for golf so far; we have seen Tiger Woods make a killing at the Masters Tournament, Koepka bagging the PGA Championship and the community is coping changes announced to the rules. Adding a layer of silver lining to all of this, is the news of Jack Nicklaus auctioning off his beloved Gold Rolex Day-Date watch, to benefit the Nicklaus Children's Health Care Foundation.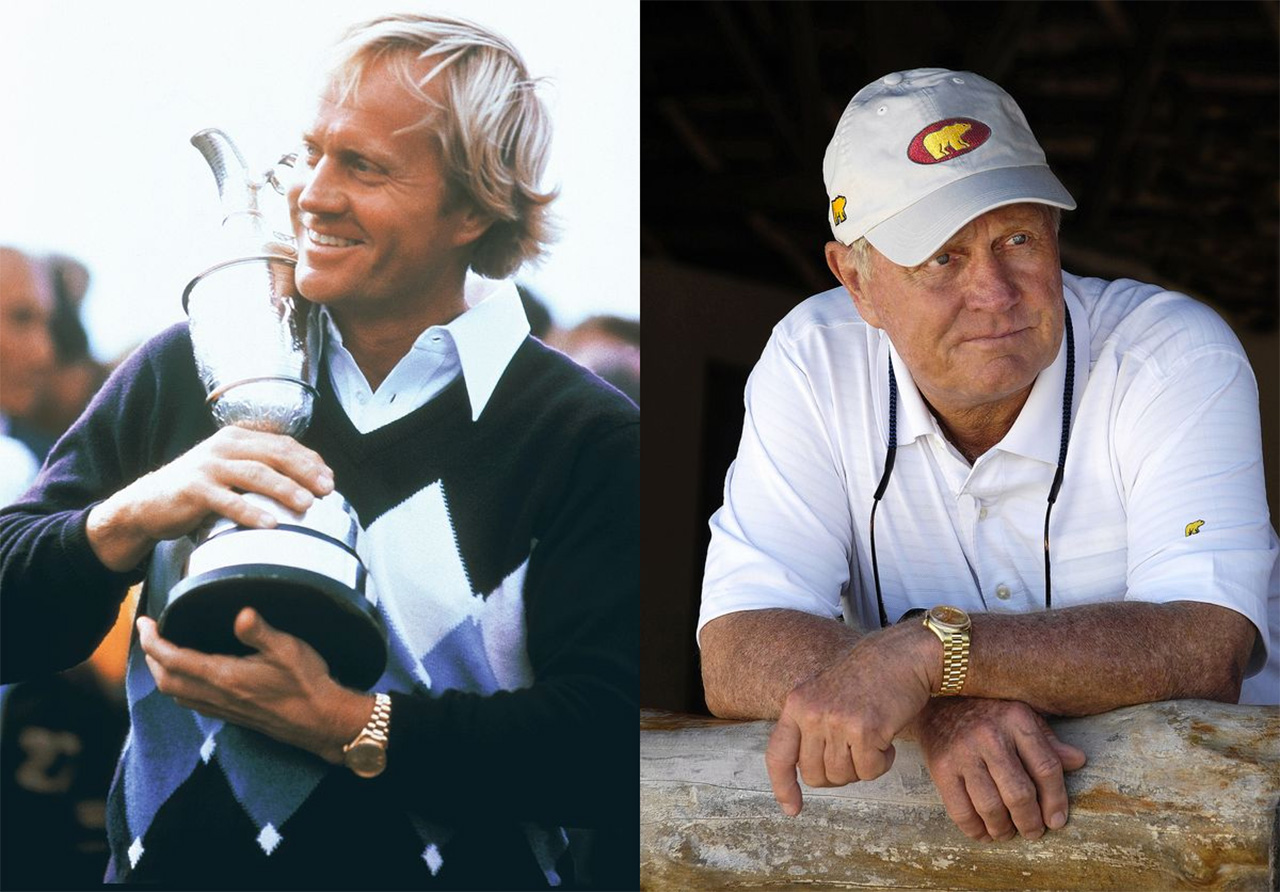 Philips auction house is the proud host of the bidding war, which I am sure will get a lot of traction. Jack Nicklaus aka the Golden Bear was gifted the Rolex Day‐Date Reference 1803 in yellow gold, back in 1967. It was to commemorate his twelfth win (Jack has won 18 professional major championship titles), and he has worn the watch practically every single day since then.
The back story to the watch is interesting, apparently Jack previously never owned a watch, and when he was asked to pick one by Rolex – at the Canada Cup in Tokyo in 1966 – Gary Player and Arnold Palmer were also present there. On the advice of Player (who was sponsored by Rolex at that time), Jack picked up the gold Day‐Date Reference 1803. The Golden Bear now had a Golden Watch!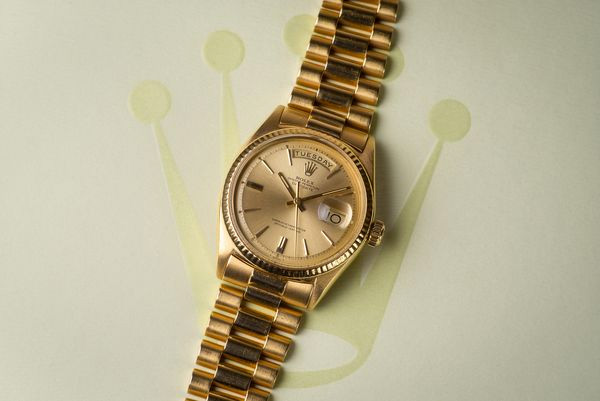 For 50 years Jack has worn the watch and most of us are familiar with it – thanks to Jack hoisting his championship trophies after his many wins. The watch will go under the hammer on December 10, 2019 and the benefits of the same will go to the Nicklaus Children's Health System includes 15 Nicklaus Children's Outpatient Centers. Nicklaus and his wife, Barbara had started the foundation in 2004, and the core premise is to provide families access to world‐class pediatric health care.
The Foundation looks into programs that support diagnosis, treatment, and prevention of childhood illnesses. The Nicklaus Children's Hospital has over 800 attending physicians and more than 475 Pediatric subspecialists. The footprint is of all 50 states and 119 countries and proceeds from the auction will benefit them.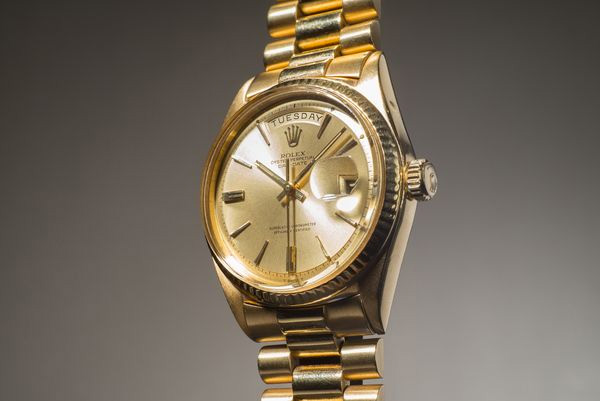 Teamed with the well-known President bracelet and originally launched in 1956, the Day‐Date is one of the first wrist watch that featured a date and fully spelled‐out day of the week indication on its dial. Crafted in 18-karat yellow gold and sporting an extremely rare champagne‐ colored pie‐pan style dial, you will notice that the tapered and faceted baton hour- markers remind you of the golf tees.
Eagerly awaiting December 10th to see how much this watch fetches. I'm sure it will break someone's bank!