Commemorating the return of the mighty Defender is Land Rover's 4XFAR music festival. It's been 20 years since the Land Rover Defender was last sold in America. But this year, Land Rover is bringing back the new Defender, and it's doing so by giving eager fans an exciting taste of outdoor adventure and live music.
In this event, you not only get the chance to experience live performances from globally-recognized headline performers like Anderson .Paak & The Free Nationals along with Mark Ronson & Q-Tip, but it's a great opportunity for lucky participants to test drive the all-new 2020 Land Rover Defender SUV.
Mark your calendars, we're heading to California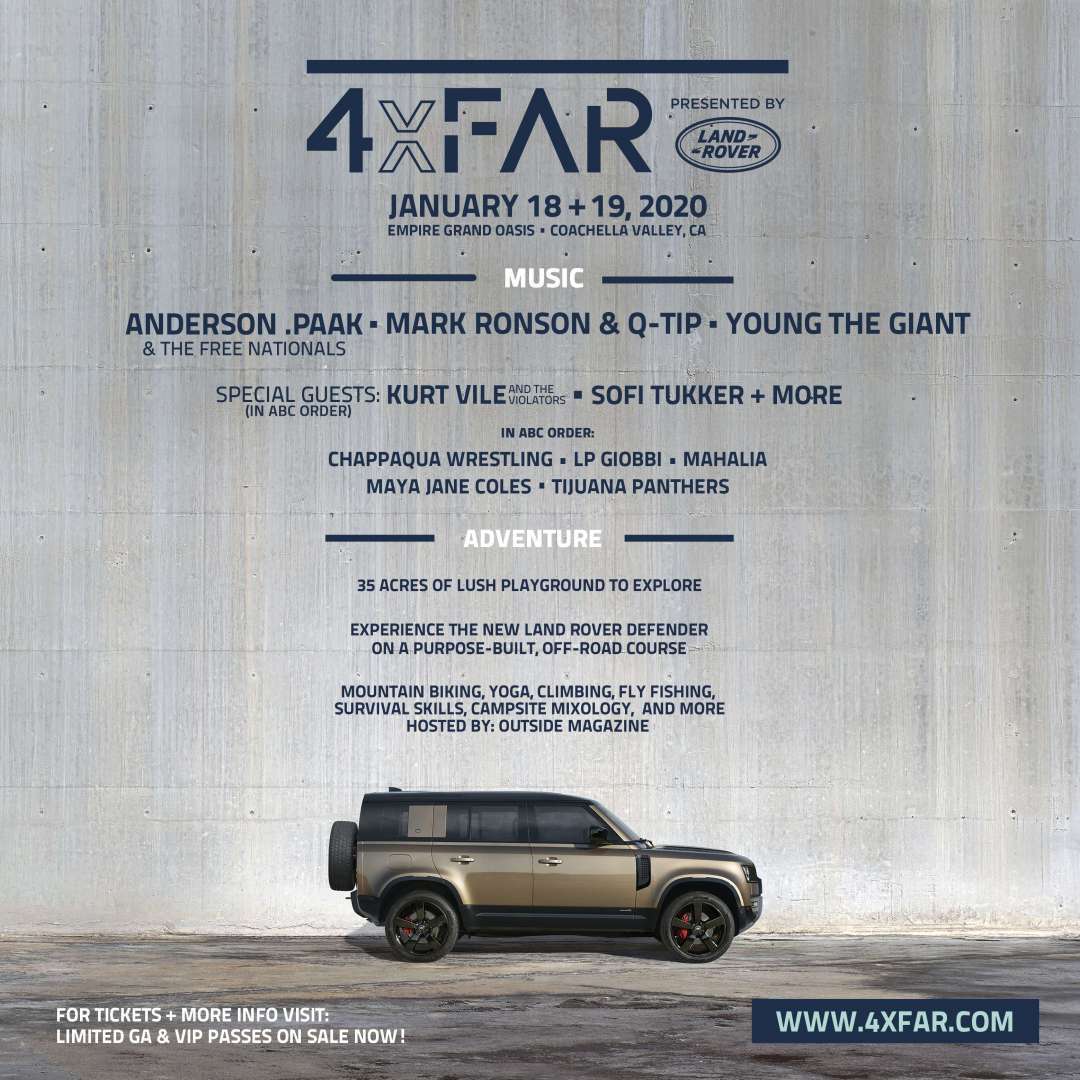 The Land Rover 4XFAR event is happening on January 18-19, 2020 at Empire Grand Oasis in Coachella Valley. Headlining this live music weekend festival is Anderson .Paak & The Free Nationals and Mark Ronson & Q-Tip.
Other weekend performers include Sofi Tucker, Young The Giant, Kurt Vile & The Violators, LP Giobbi, Chappaqua, Tijuana Panthers, Maya Jane Coles, and Mahaya.
Music and off-roading: the perfect combination

But 4XFAR is not an ordinary music festival. Since the event commemorates the return of the all-new 2020 Land Rover Defender, the British automaker decided to turn part of Coachella Valley into a purpose-built off-road course. In there, participants can get their hands dirty aboard the newest Defender along with Land Rover's complete lineup of rugged luxury SUVs.
The new Land Rover Defender is actually a crossover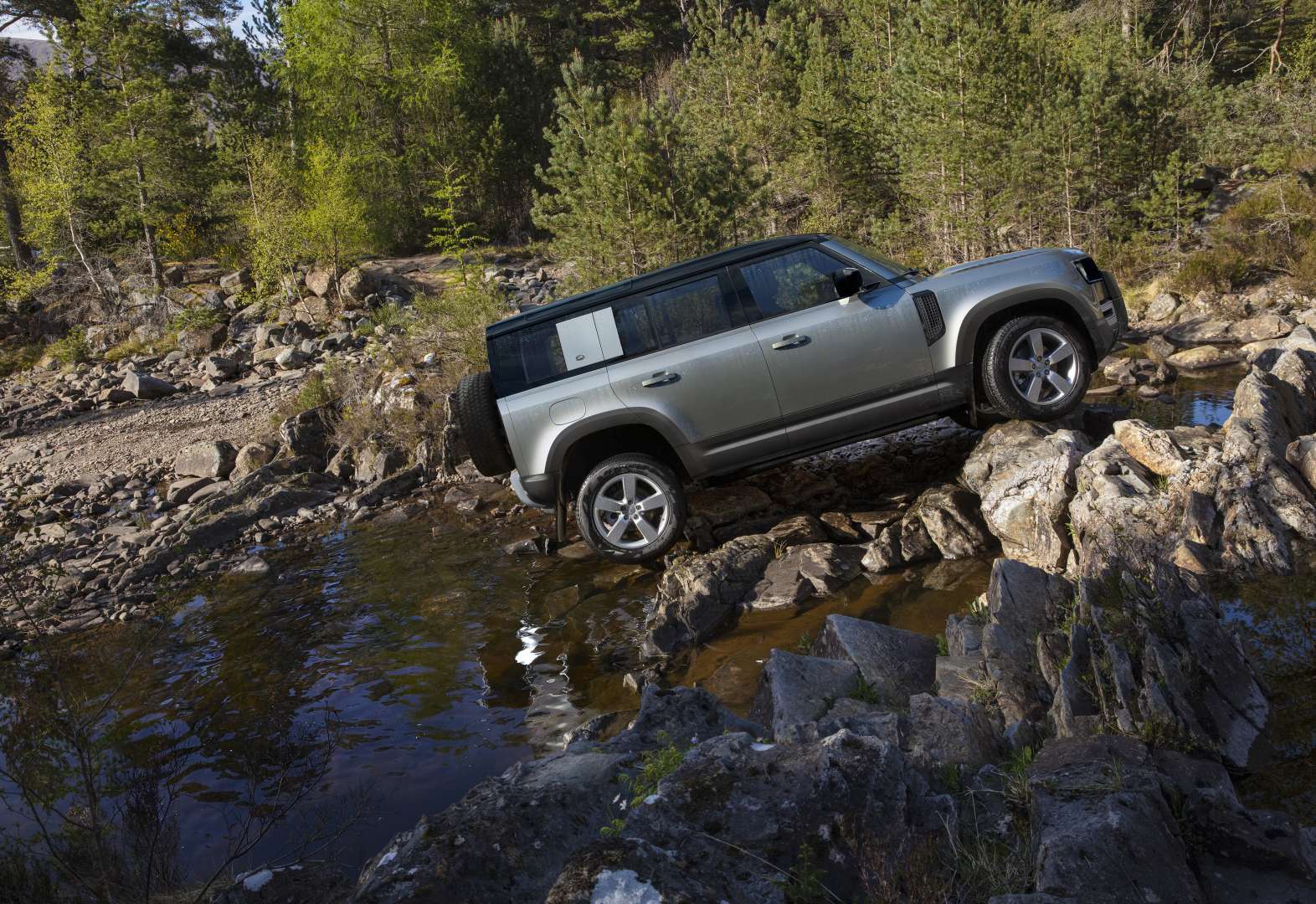 For those old enough to remember, the old Defender was built on a body-on-frame platform. It also came with solid axles and a boxy demeanor. It may be old school in looks, and it may drive like an agricultural machine rather than a buttoned-down SUV, but its legendary off-road prowess is hard to ignore – even in this day and age of mighty pickup trucks and monstrous SUVs.
However, Land Rover had an epiphany. The goal is to create a lighter version of the Defender while maintaining the same off-road credibility. The result is an all-aluminum D7x unibody platform, which is a complete departure from the previous body-on-frame design.
Despite this, Land Rover claims the new chassis is three times stronger and more rigid than the old platform. It also gave the new Defender four-wheel independent suspension to deliver a smoother and more civilized ride on the highway.
And if you're one of those skeptics who believe the new Defender is not as off-road capable as the old model, you can find out at the 4XFAR music event. Knowing Land Rover, I'm pretty sure the company threw in some challenging off-road courses for you to enjoy.
The Defender is available as a 2-door model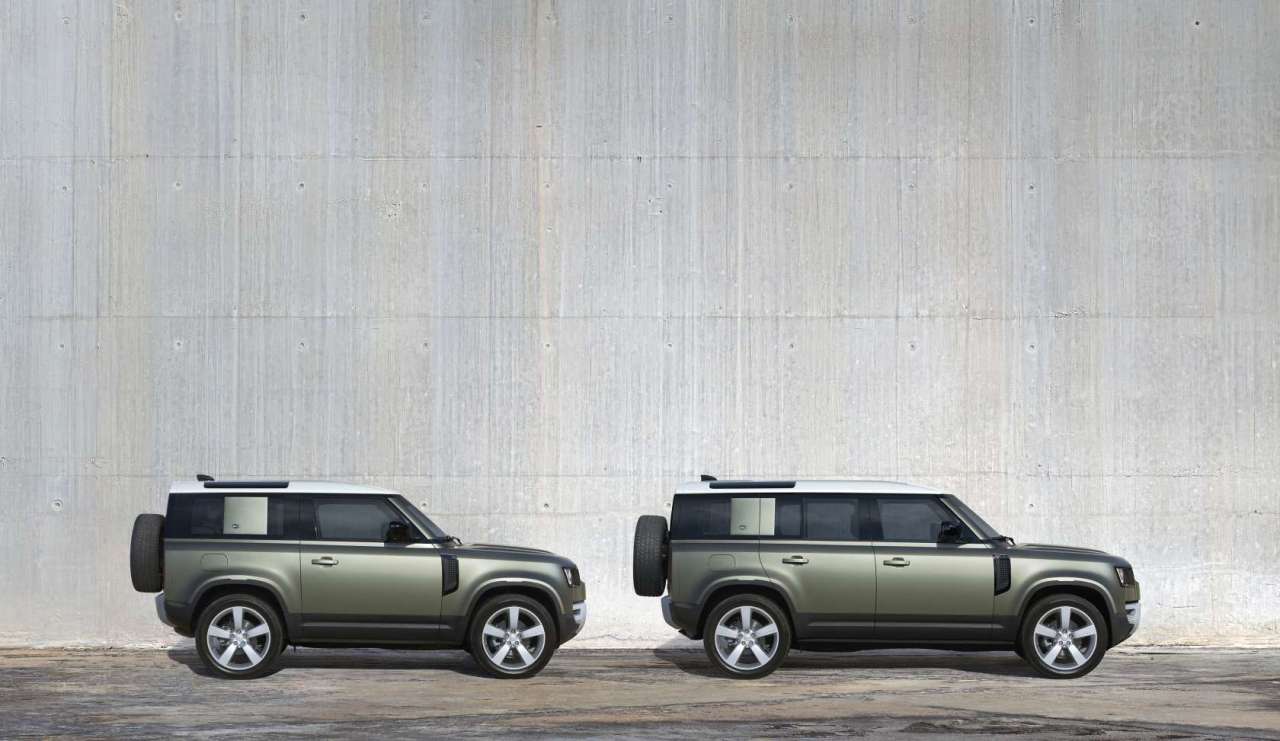 The great thing about the new Defender is variety. Land Rover is offering the new Defender in 90 and 110 body styles. Defender 90 has a shorter wheelbase and only has two doors while the Defender 110 has a longer wheelbase with four doors.
Best of all, Defender 110 is configurable for five, six, or 5+2 seating. Also, it marks the return of a front row center jump seat. If you choose this option in the Defender 90, you have enough room for up to six passengers.
However, the cutesy Defender 90 won't arrive until late 2020, but Defender 110 arrives earlier in spring 2020.
Two engine choices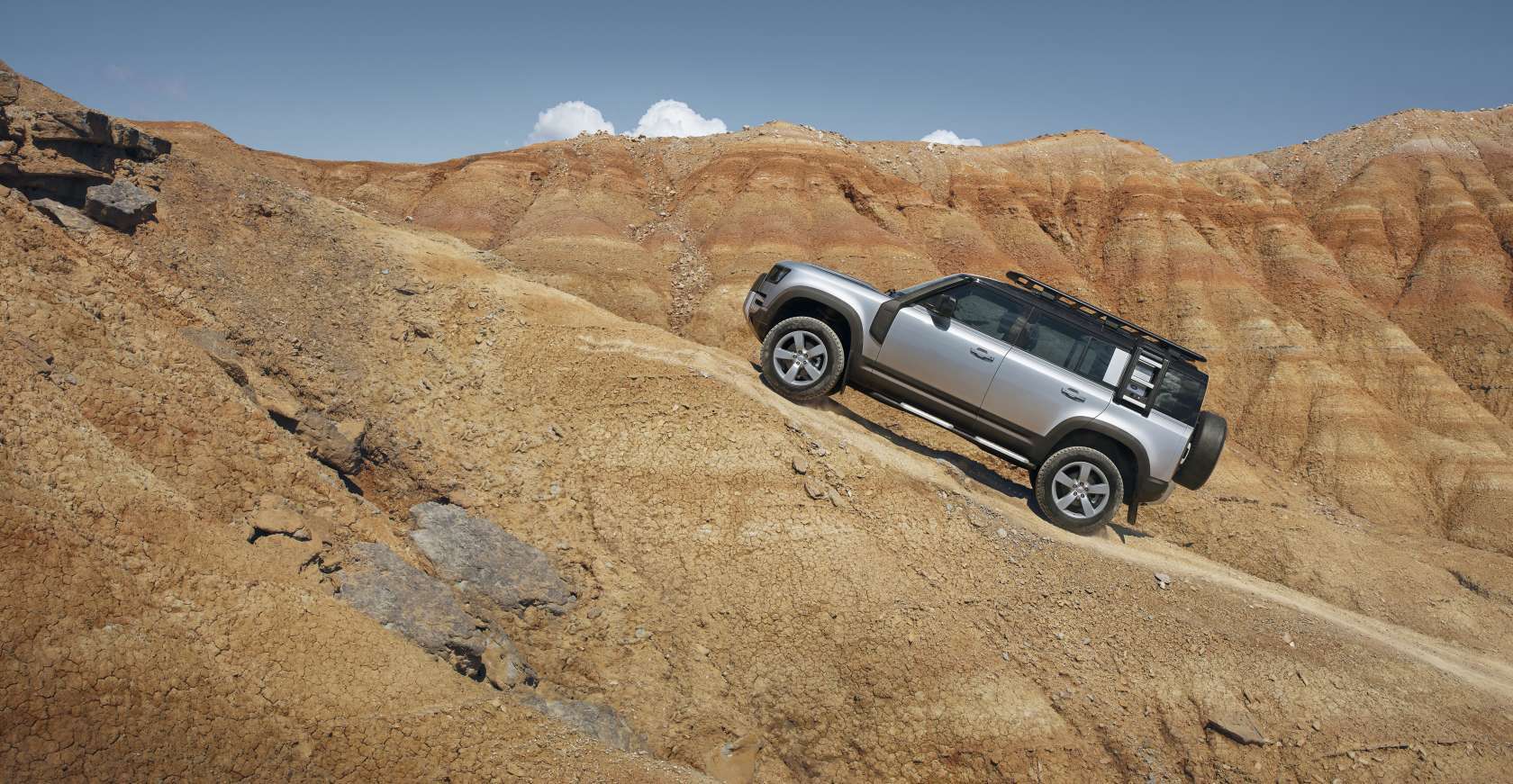 The new Land Rover Defender has two engine options. The P300 has a 2.0-liter turbocharged four-banger with 296-horsepower. The P400 has a 3.0-liter inline-six with both turbocharging and electric supercharging. The engine produces 395-horsepower courtesy of a mild-hybrid assist system.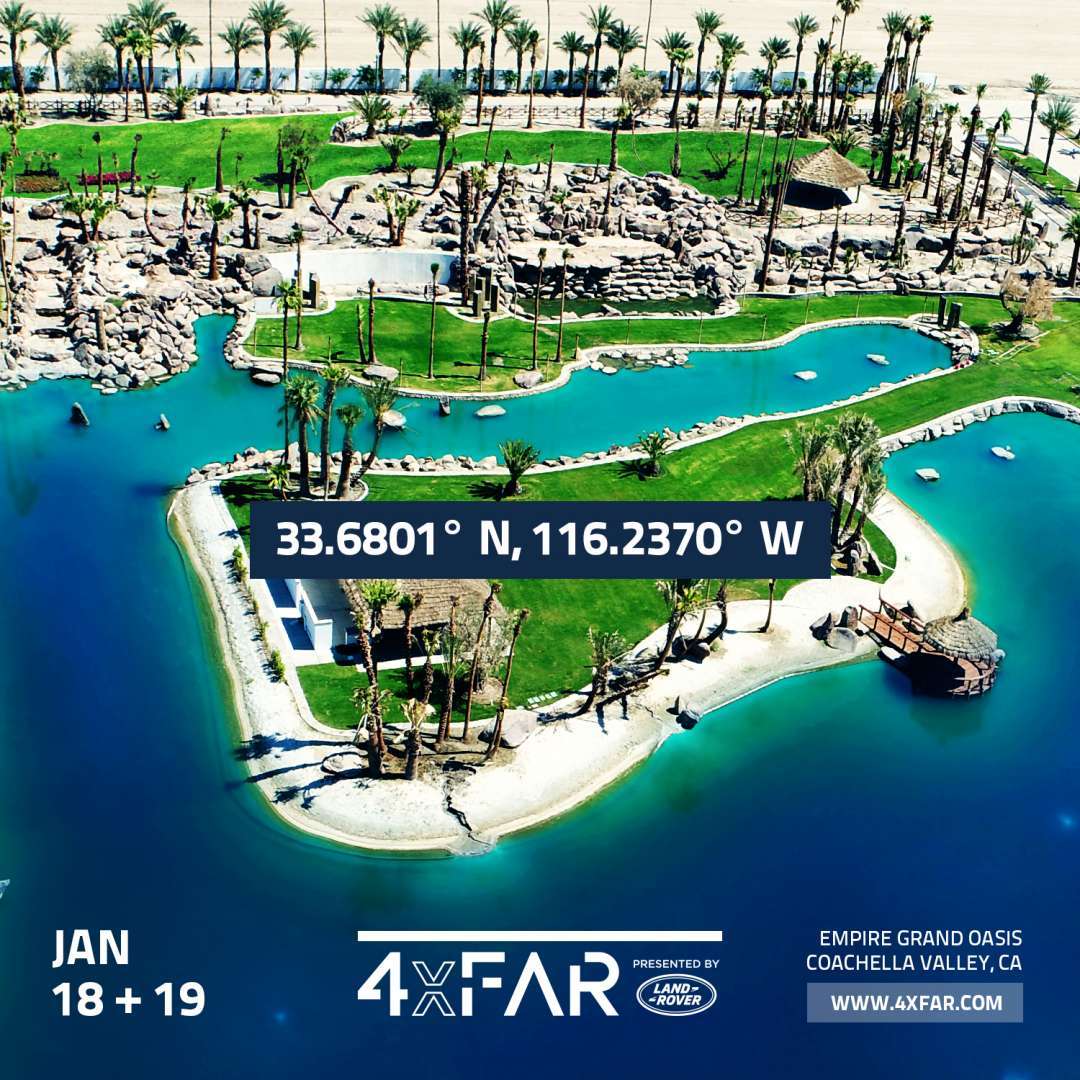 Don't know which to choose? Both Defender models are available for a test drive at Land Rover's 4XFAR adventure and music festival. Tickets are available here.