I'm not sure if I like Longines more for their watches or their brand ambassadors – think Simon Baker, Andre Aggasi, Kate Winslet – perhaps it's a blend of both. Anyways, the point that I am making here is that they have some very strong names associating with the brand and it's nice to see that they are keeping up with the modern norms, by introducing differentiating elements like dial options along with complications, in their new offering – the Longines Master Moonphase Watch.
Details on the Dial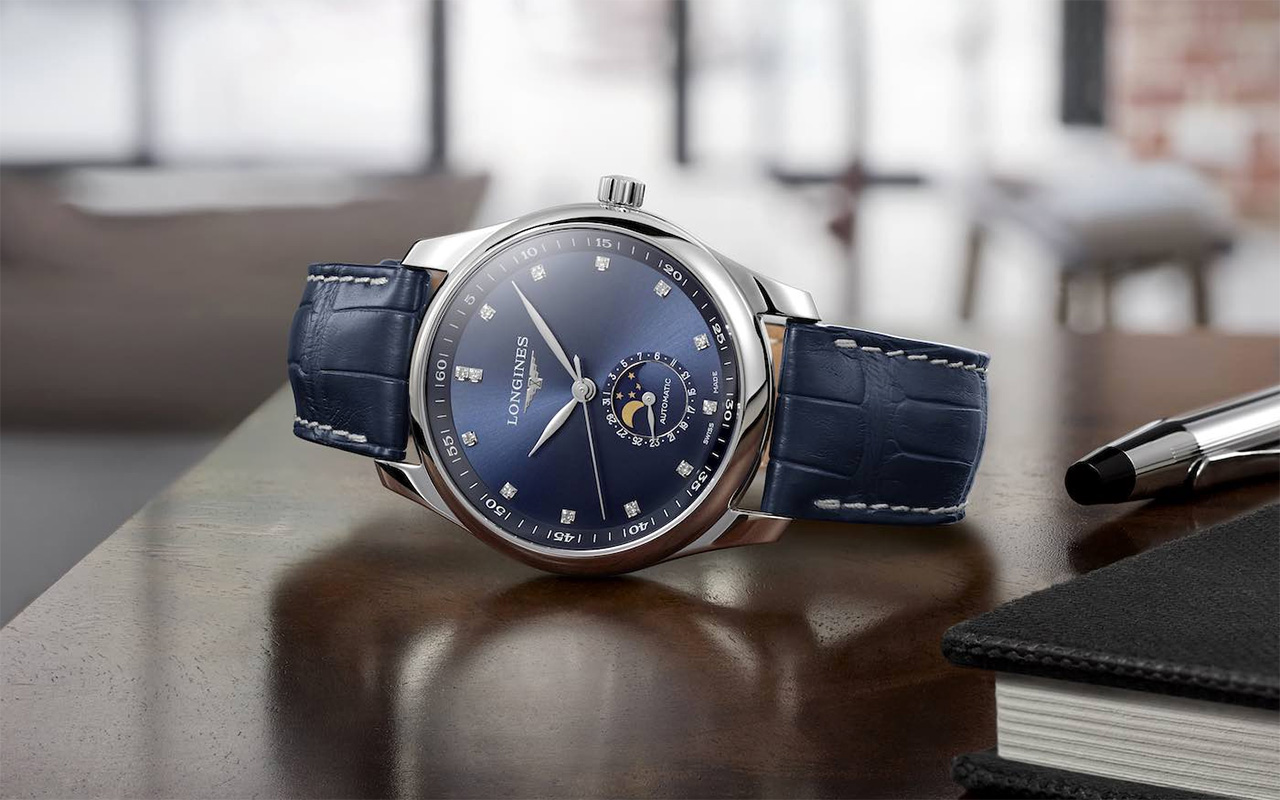 There are two aspects about the dial that I'd like to talk about here – the dial options and the dial design. Let's get to the first; by giving us as many as three options in the 42 mm and two options in 40 mm and teamed with a bracelet or strap, Longines is spoiling us for choices.
Like I mentioned earlier, the watch comes in two sizes – 40 mm and 42 mm – and is crafted in stainless steel. If you opt for the 42mm, then your three choices are: a white-silvered dial, a black barleycorn pattern dial, or a blue sunray dial.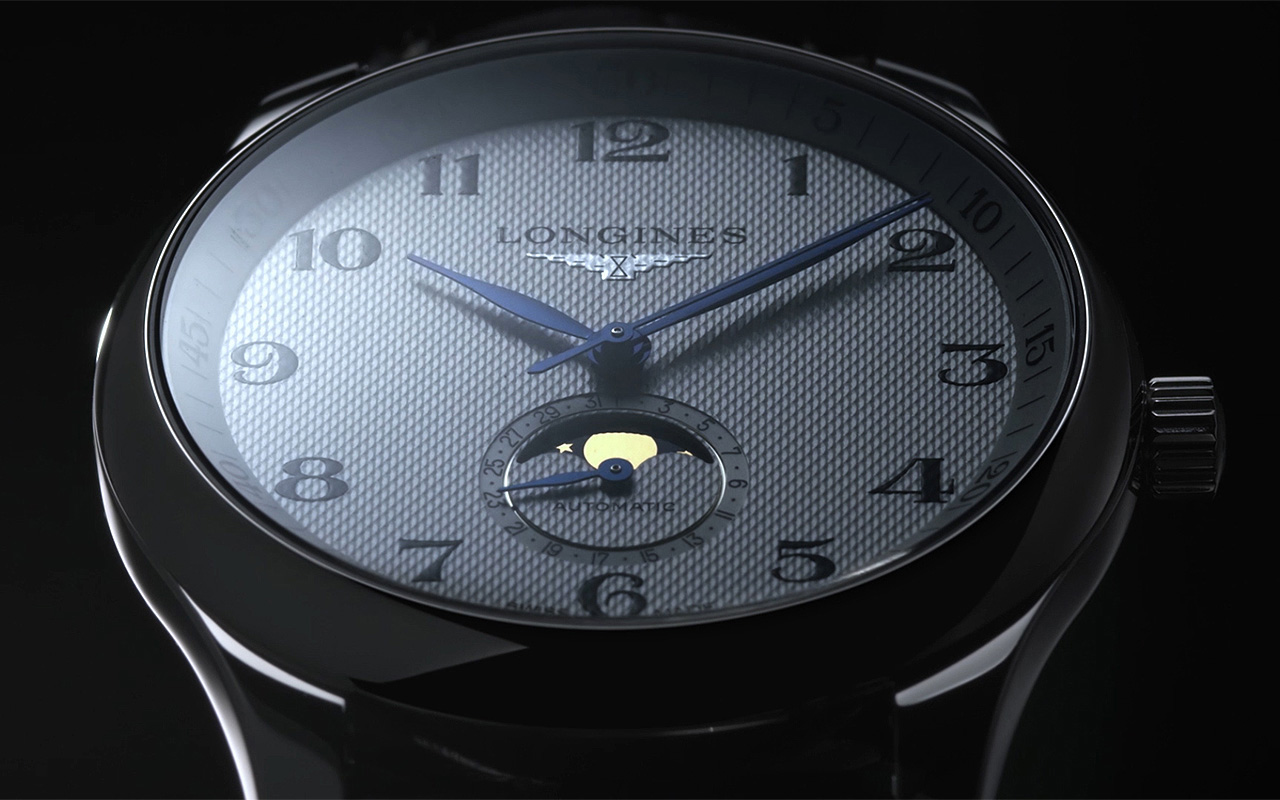 Going with the 40mm watch? Then you get to pick either a diamond-studded (0.059 carats) blue dial timepiece or a white-silvered barleycorn pattern dial. Of all the timepieces and options, I'm more inclined towards the 40 mm diamond-studded blue timepiece. My reasoning is simple, the size is neat, and diamonds on a dark backdrop looks far more regal, than on a white dial, so this watch combination does justice overall.
Design and Complication
The dial design of the Longines Master Moonphase watch is minimal, and that's the bonus point of this timepiece. It's all about getting the placement right. You will find the three-handed time display (hours, minutes, and seconds) spaced at the center of the dial.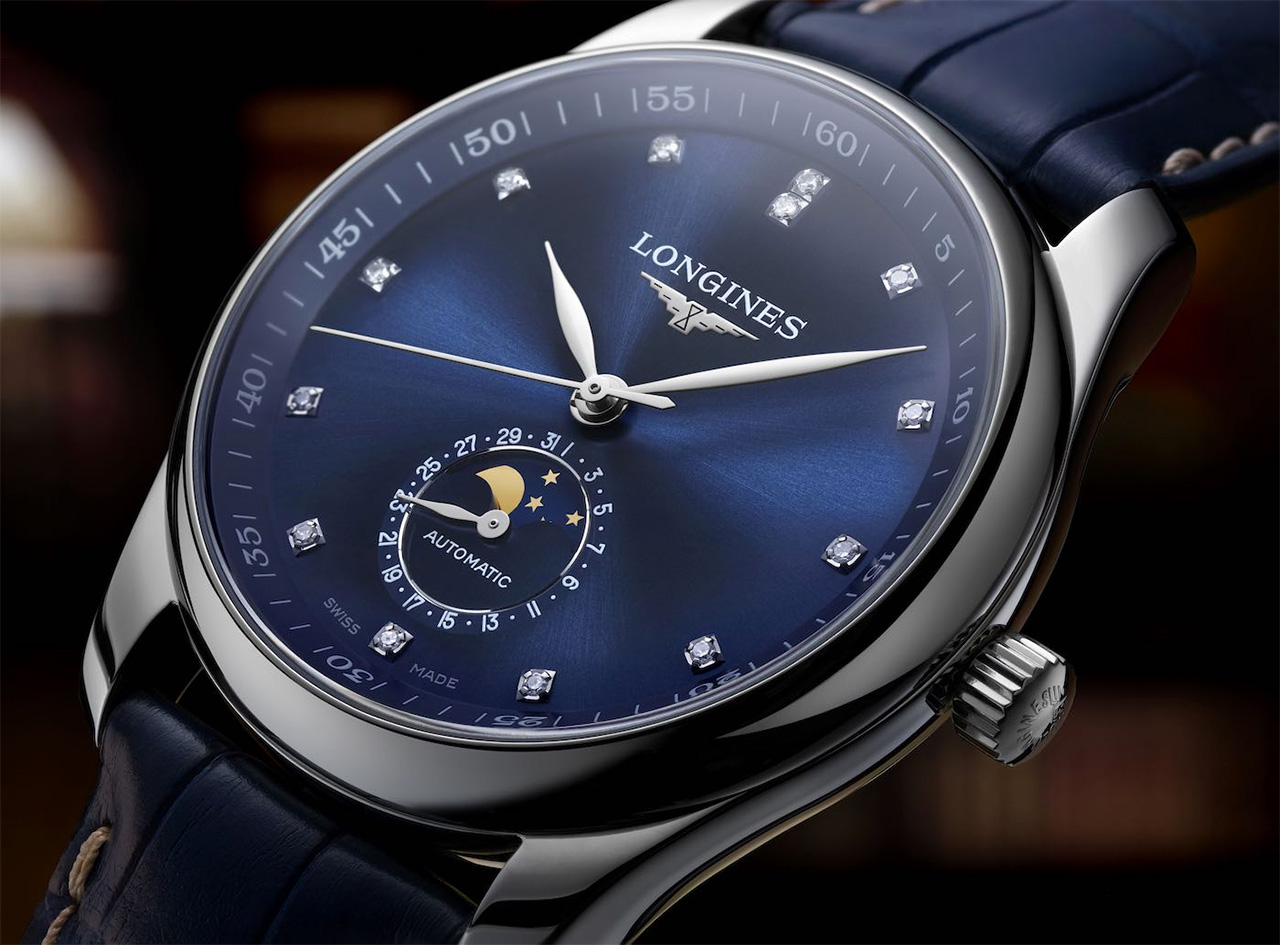 The additional moonphase complication is housed within a subdial seen at the 6 o'clock spot. Very cleverly, Longines has squeezed in a date indicator around its periphery, without making the subdial too complex. It feels like a natural extension to the moonphase.
Under the hood is the new caliber L899, and the stainless steel case offers water-resistance to 30 meters. Details include hour markers that are either Arabic or Roman typeface, and applied indices or diamonds. Keeping the pricing in the affordable bracket, expect to pay anywhere from $2,350, $2,750 or $2,450, depending upon the combination of dial color, strap or bracelet and case size you opt for.