A typical Smart Home these days is not only dependent on IoT integration, but also is device-dependent. Just the other day, I was struggling with searching for recipes online via my tablet, because my 'Smart Assistant' had decided to take the day off (read between the lines … breakdown), and I ended up surfing the Internet for about an hour, untill I found a satisfactory one for my pie.
Perhaps the folks at Woodie Milano have chanced upon insights like this (and more), and designed the Luna Smart Lamp. Think of this as an Alexa and Wireless Charging's baby, which is bright as a lamp! Essentially we are looking at a lamp that functions as a wireless charger and has Alexa built-in. The whole bundle is equipped with a high-quality 7W speaker, which makes this a next-gen multi-functional Smart-Home device.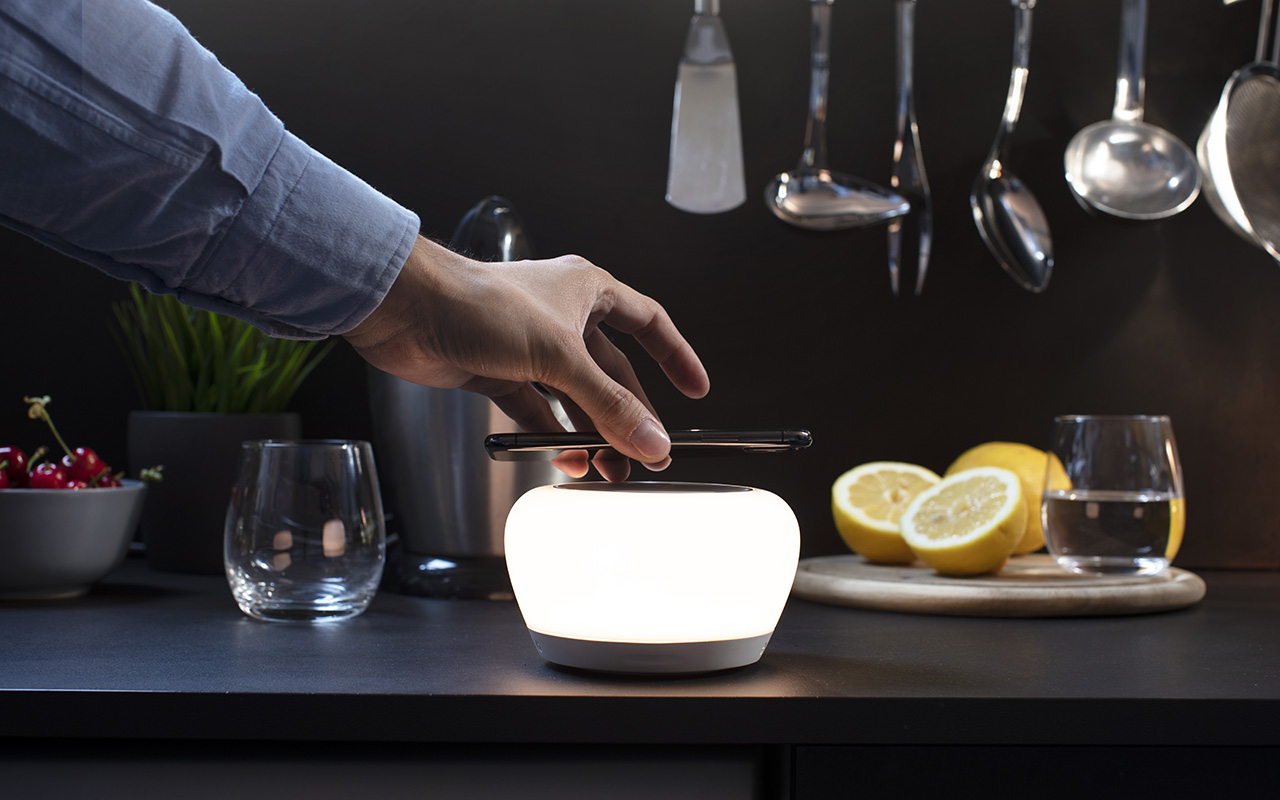 With emphasis on its Italian roots, the Luna Smart Lamp is perhaps the world's first device that integrates such functionalities. A typical use-case scenario is that your walk into your home in the evening, tap the lamp on for some mood lighting, place your phone on top of it for charging and then command Alexa to give you an update on the news.
Like a modern-day genie, Luna Smart Lamp packs in the functions of four devices into one. No doubt, it is far more elegant than what Alexa or any other Smart Assistant is, in terms of the design and its look and feel. However, the practical usage of the device will define its success. In theory, the number of Smart Assistants in the market will rise to 200 Million units by the end of the year. In such a competitive scenario, the ones with a differentiating factor – the 'X' factor – will be the one to catch the eye.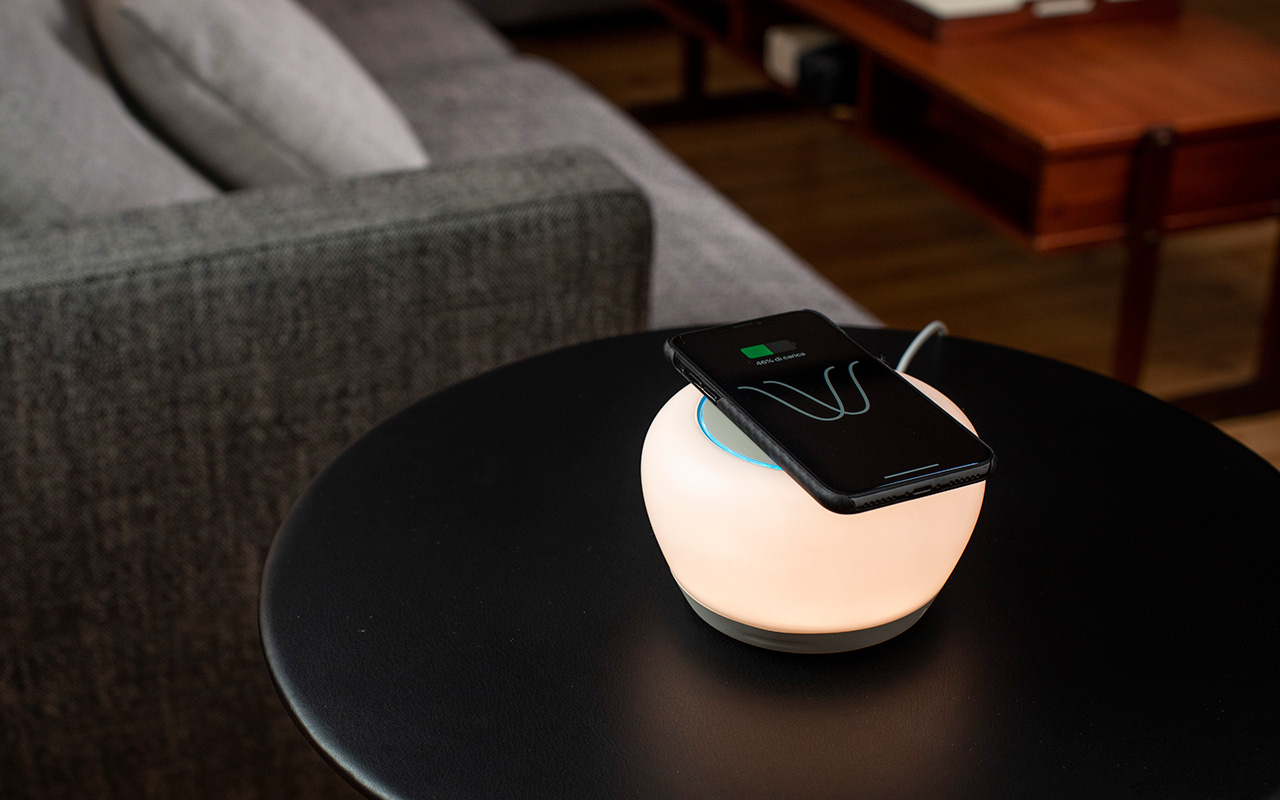 If we look at the Luna Smart Lamp from this lens, then it fits the bill. It has enough imagination and innovation mixed into the device, as it not only saves you from buying three different products, but also save space at home. Luna works with Bluetooth, and thus you don't need to hook it up to Wi-Fi always. This also gives you the flexibility to carry the device from one room to another. This A'Design Award-winning design lamp is expected to be seen in hotels like the Mandarin Oriental and Burj Al Arab in Dubai. You can pick it up here as well for $250.