Mazda finally unleashed the MX-30 all-electric crossover at the 2019 Tokyo Motor Show. The MX-30 is the third new-generation model after the CX-3 and CX-30. In fact, all it takes is a passing glance to discern the Mazda DNA is clearly present in the all-new MX-30 EV.
However, it also happens to be the first mass-production electric vehicle from Mazda, so the MX-30 needs to be better than good. And while it pretty much resembles a compact gasoline-powered crossover, the new MX-30 has some unique tricks up its sleeve.
The new Mazda MX-30 has what the company calls freestyle doors
Mazda also calls it center-opening double doors, but we like to call it suicide doors. Yes, you read it right. The new MX-30 is equipped with suicide doors much like the Rolls-Royce Phantom. But unlike the Phantom, the MX-30 has no B-pillars and is pretty similar in look and feel to the RX-8 sports car.
Essentially, what you have in the MX-30 is an electric crossover with the soul of an RX-8. Truth be told, there's nothing wrong with that. We actually like those rear suicide doors very much and it gives the vehicle a unique and innovative feature or something to write home about.
It has a single electric motor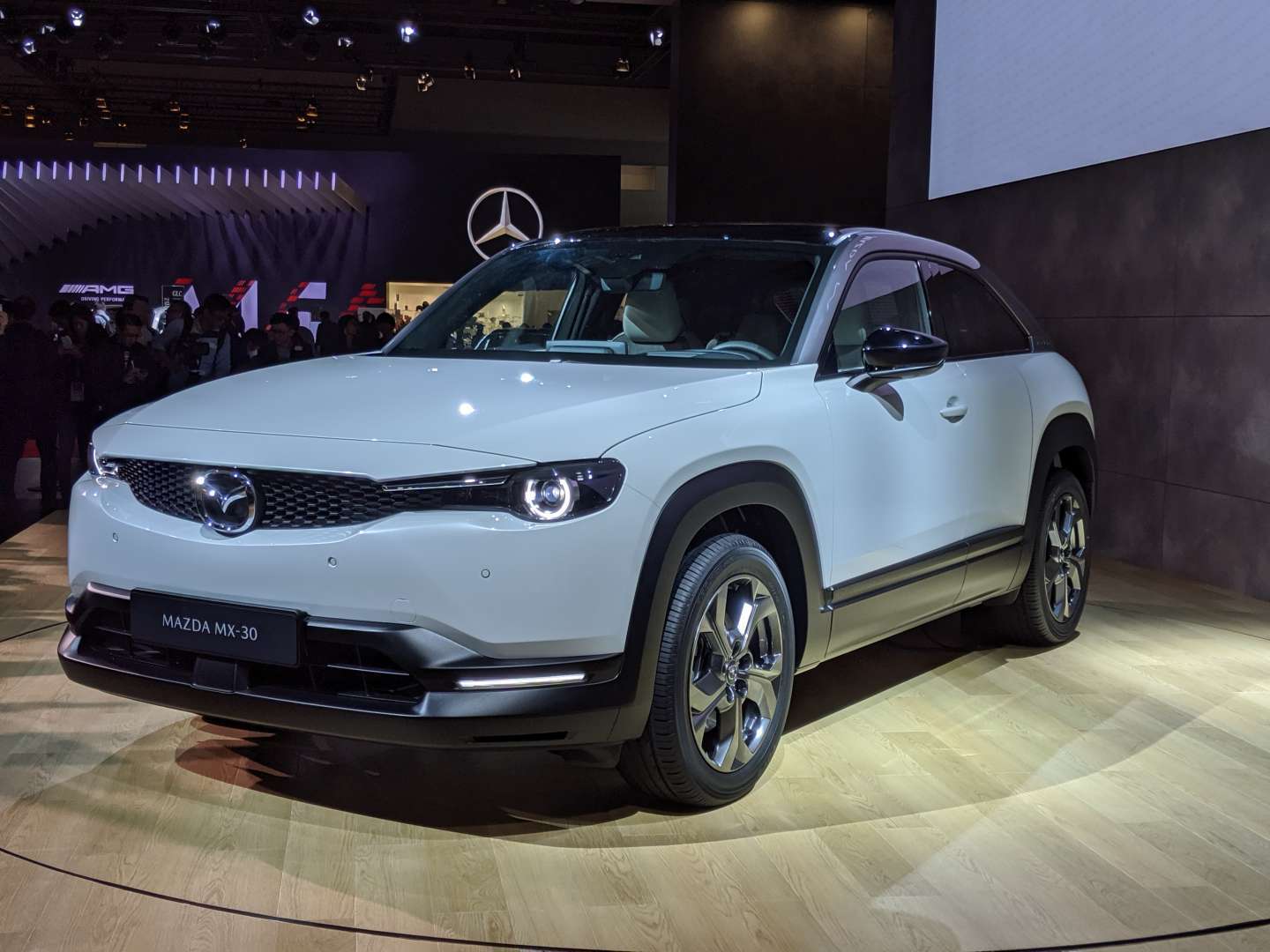 The new Mazda MX-30 not only looks funky, but it also comes with all-electric power. The vehicle has a single electric motor driving the front wheels. And while the power output is modest by any means, having 143-horsepower at your disposal is pretty decent for a compact electric crossover.
In order to make it more interesting, Mazda gave the MX-30 its proprietary G-vectoring system. This basically utilizes the electric powertrain to provide better traction and handling. All of this is governed by the new e-Skyactiv system to combine smoother driving and outstanding response.
The new MX-30 is equipped with a modest 35.5 kWh battery pack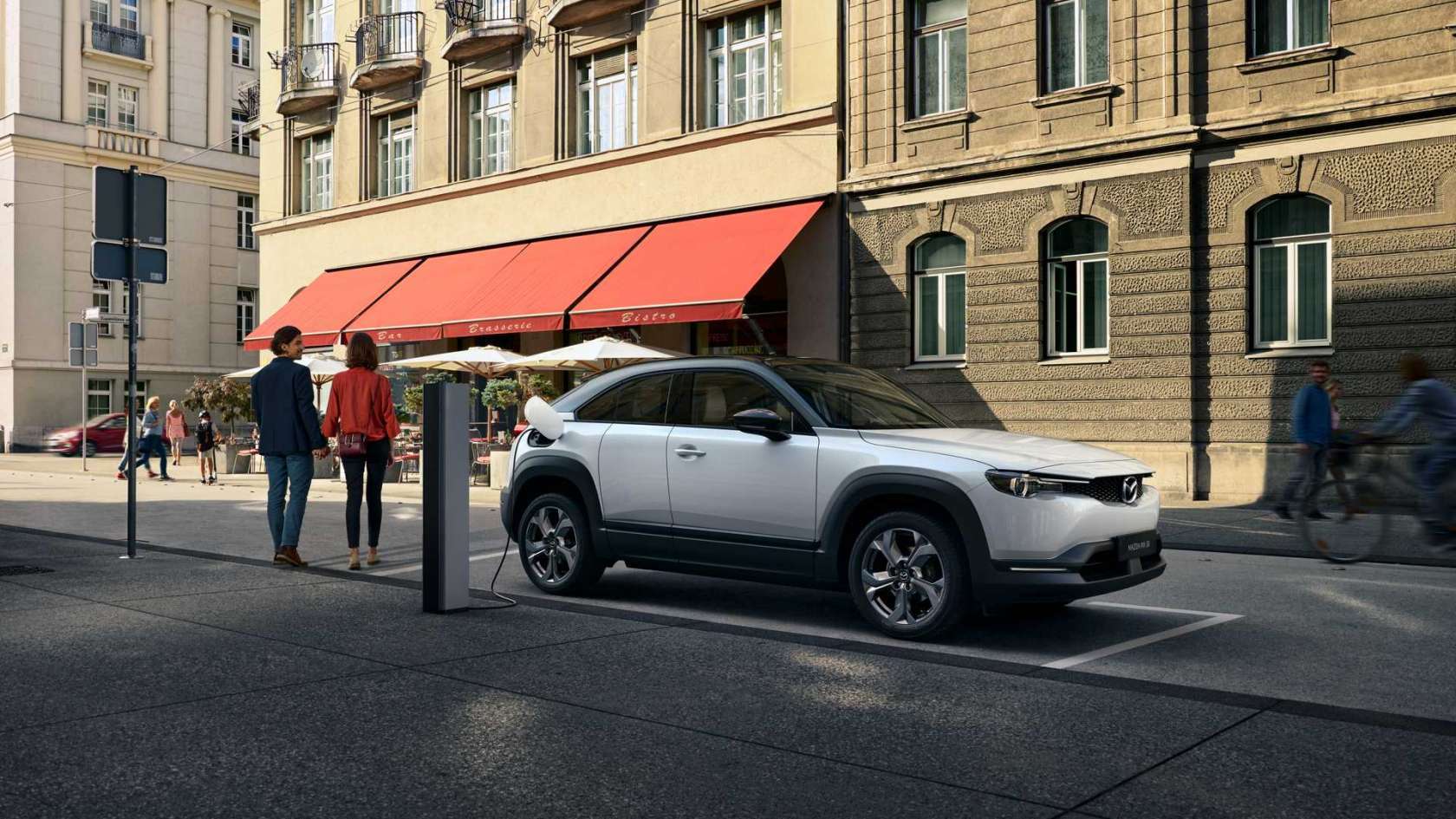 Mazda is a performance-oriented carmaker, but the company likes it better if a car feels good to drive rather than have ginormous amounts of horsepower. The new MX-30 EV only comes with a smaller 35.5 kWh battery pack, which is enough to achieve around 130-miles of real-world driving range.
We know what you're thinking, and we thought of that too. If the Mazda MX-30 wants to compete with the Hyundai Kona Electric or Nissan Leaf, it needs to have a larger battery pack for a longer range. In fact, all models of Kona EV have a 64 kWh battery pack while the base Nissan Leaf has a larger 40 kWh unit.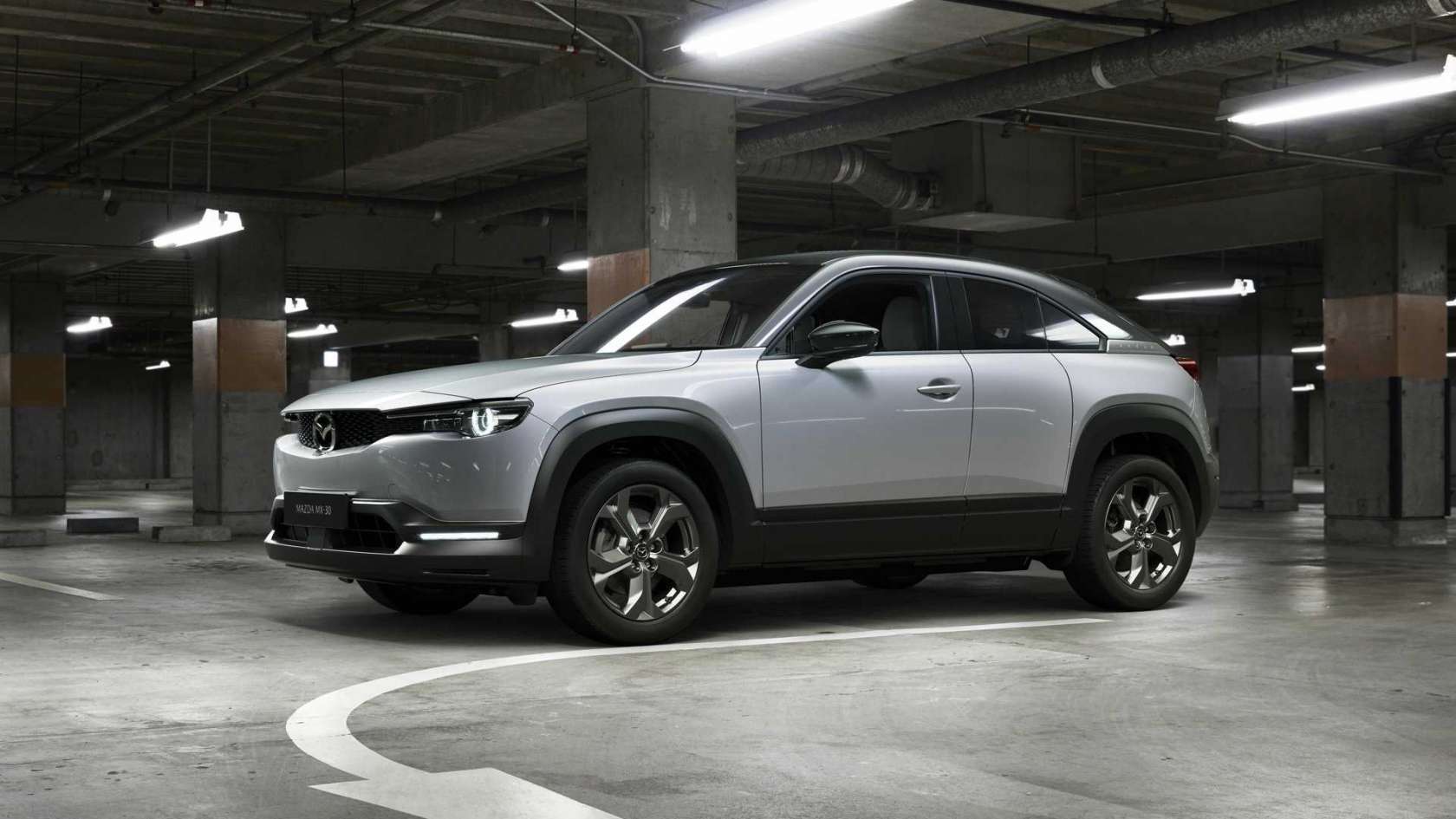 But if Mazda will sell the MX-30 at a lower base price, it may have a chance to steal away buyers from both Hyundai and Nissan EVs. And besides, the whole point of the MX-30 is for people to enjoy the pleasure of driving. "In any era, Mazda wants people to experience exuberant moments in life through cars," said Akira Marumoto, President and CEO of Mazda. "We will continue striving to deliver creative products and technologies so our customers will love and hold onto their Mazda for a long time."
Despite having compact dimensions, the interior lends an airy and spacious feel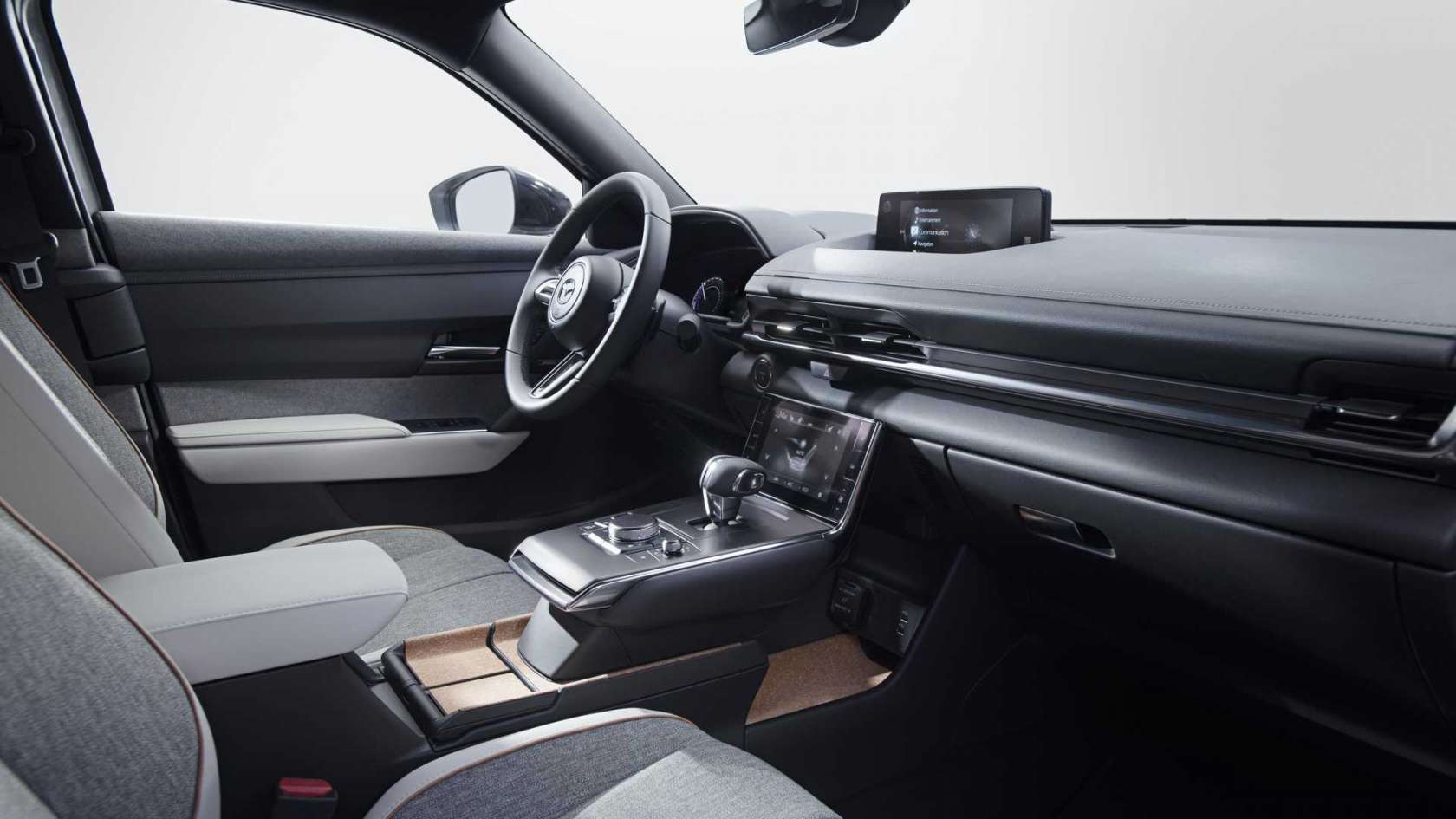 Credit goes to the absence of traditional B-pillars for the MX-30's airy interior. However, it also has something to do with the bevy of environmentally friendly and sustainable materials inside the cabin. You'll find real cork in the console tray which was sourced from naturally fallen trees. Meanwhile, the door trim is crafted from recycled plastic while all the interior fabrics are sourced from strictly recycled materials.
Of course, the cabin won't be complete without a clever utilization of tech features. The MX-30 still gets a seven-inch center-mounted infotainment touchscreen display. The vehicle also receives a bevy of active safety features and pre-crash safety technologies under Mazda's I-Activesense package.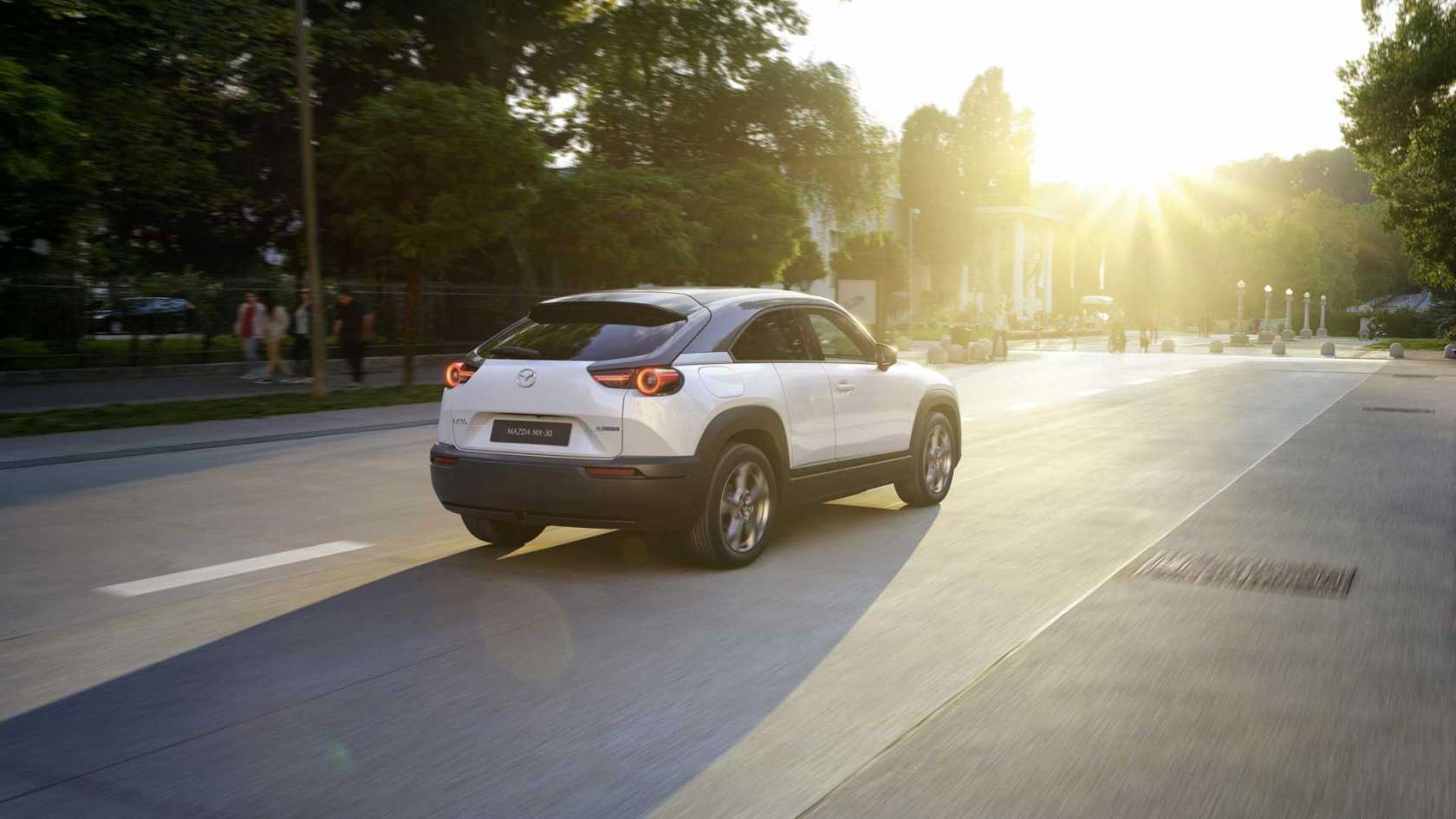 The best part? Mazda's all-new MX-30 pretty much resembles a conventional crossover with none of the quirkiness found in first-gen electric vehicles – except for those unique suicide rear doors and ridiculously sloping coupe-like roof. Mazda is currently accepting pre-orders for the MX-30 in Europe with first deliveries expected to start next year.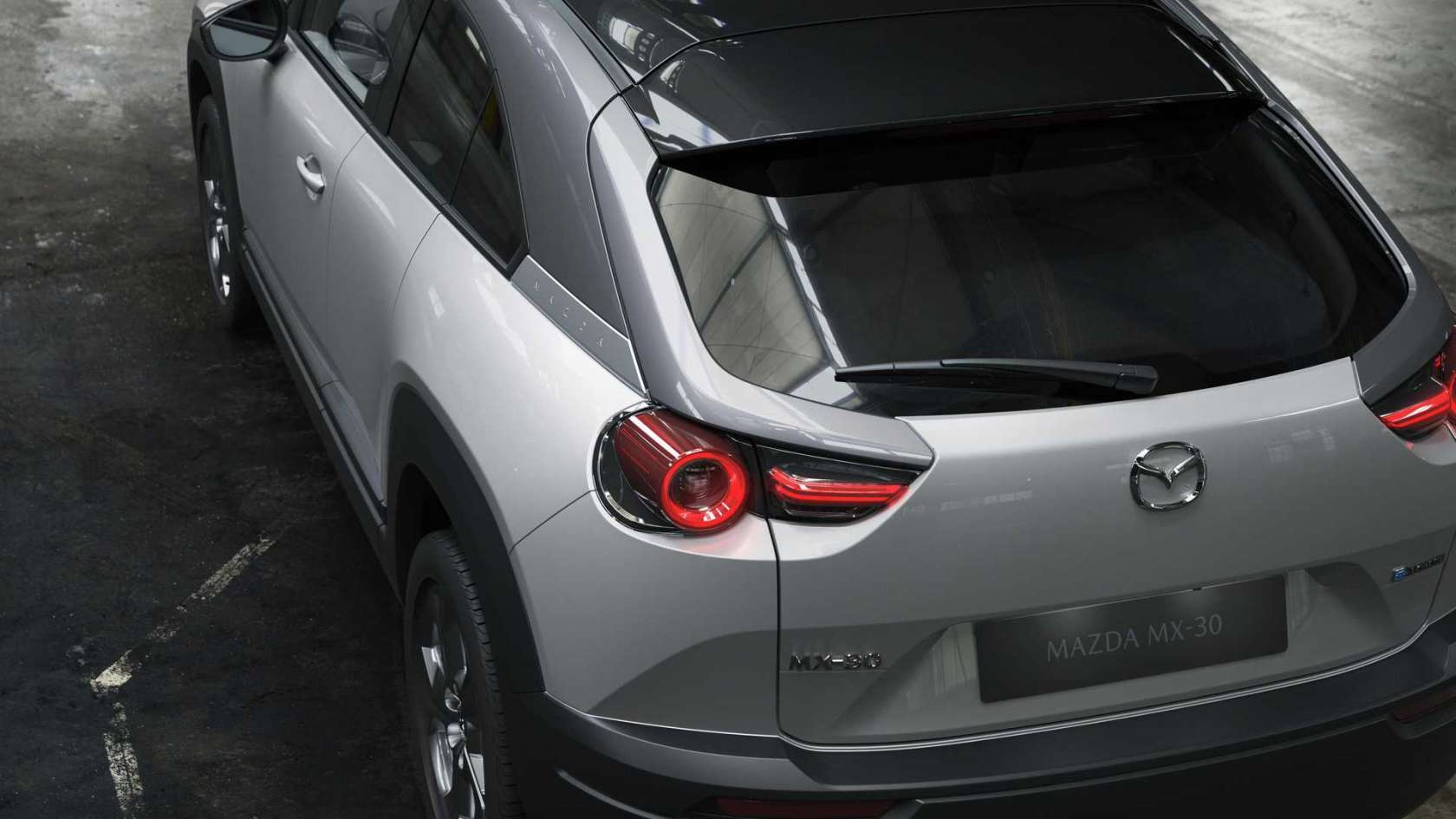 The bad news? We have no word yet if the MX-30 will arrive on American shores.