The 2019 Nissan Leaf offers a unique ownership proposition. It gives you the chance to experience zero-emissions motoring without paying a premium price.
The new Nissan Leaf is the most affordable electric car in the USA. Here are reasons why you should seriously consider the second-generation Nissan Leaf for a new family car.
The new Nissan Leaf offers more range than the previous model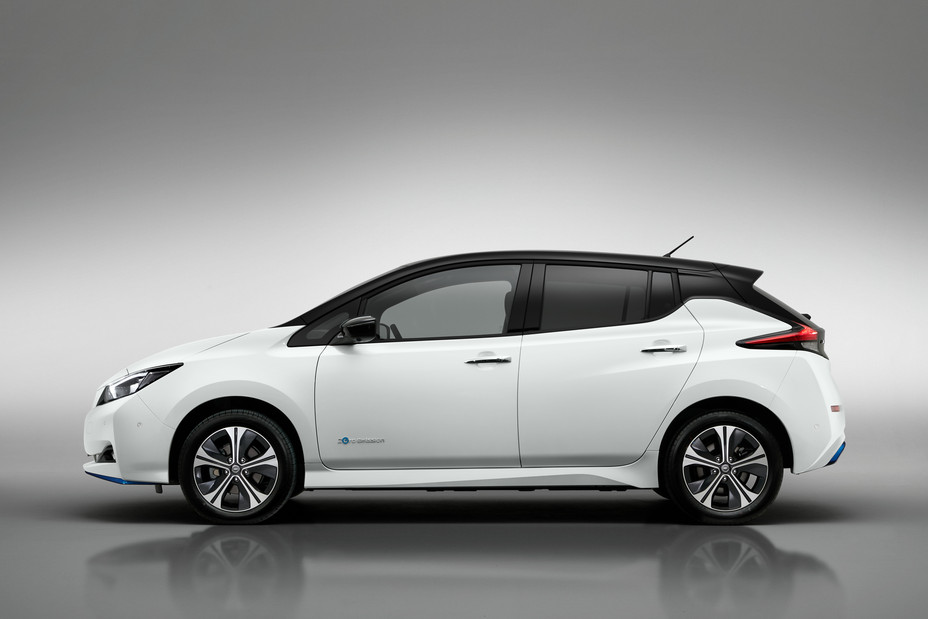 Much has been said about the previous model Nissan Leaf. It didn't lack the quirkiness people expect from an electric car back in the day, but it's still a special car. It's the world's first production EV with a range of 73-miles.
But the 2019 Nissan Leaf is an all-new model. It's bigger and longer than the old car, which makes it roomier and more practical for an everyday driver. It also comes with a larger electric motor (for more power) and a larger battery pack (for longer range).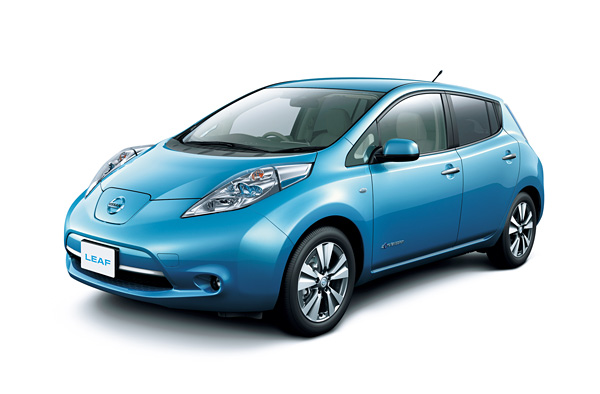 In fact, the 2019 Nissan Leaf delivers up to 150 miles of range (240 kilometers) with a larger 40 kWh battery pack. If you've never owned or driven an electric car before, know that 150 miles is more than enough for grocery shopping and picking up the kids from school. Unless you go more than 150-miles in your daily commute, the Nissan Leaf offers enough range to last you an entire day.
Nissan is also offering a longer-range version called the Nissan Leaf Plus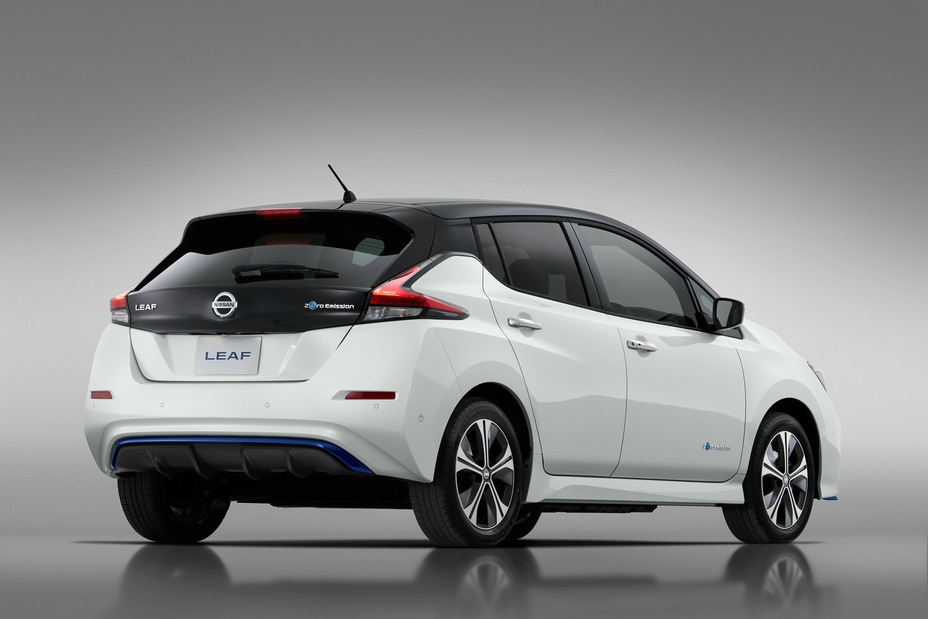 But still, 150 miles of range is not brilliant compared to the Chevrolet Bolt (238 miles), Tesla Model 3 (310 miles), and the new Hyundai Kona Electric (258 miles). In order to address this issue, Nissan is poised to introduce the Leaf Plus with a 62 kWh battery pack and 216-horsepower (164 kW) electric motor. The upgrades enable the Leaf Plus to achieve 226-miles of range in a single charge.
Interesting, right? The Nissan Leaf Plus will debut in spring of 2019.
The Leaf is a fairly quick car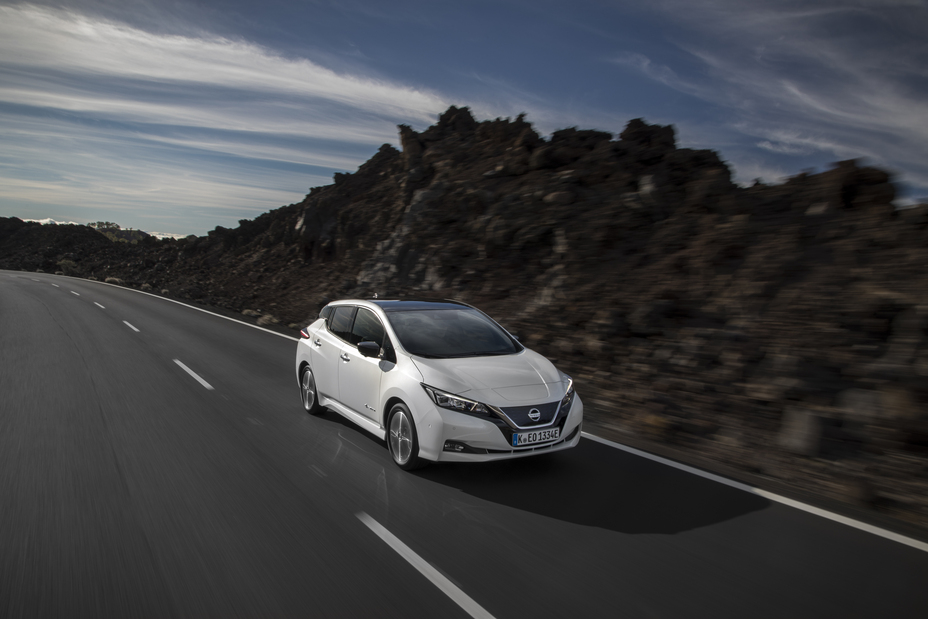 It's not as fast or sporty as the base Tesla Model 3, but the Nissan Leaf isn't about all-out speed and lightning-quick acceleration. Even the base model Nissan Leaf is quick enough to go from 0 to 60 mph in 7.8-seconds. This is a fabulous feat compared to the old car, which takes 10.2-seconds to achieve the same feat. In fact, the Leaf Plus is faster at 7.3-seconds.
All trim models of the Nissan Leaf come with a 110 kW electric motor and 40kWh battery pack. Power output is rated at a healthy 147-horsepower and 236 pound-feet of torque, which in our opinion is more than adequate for a relatively small family hatchback.
The optional Charge Package includes a DC fast-charger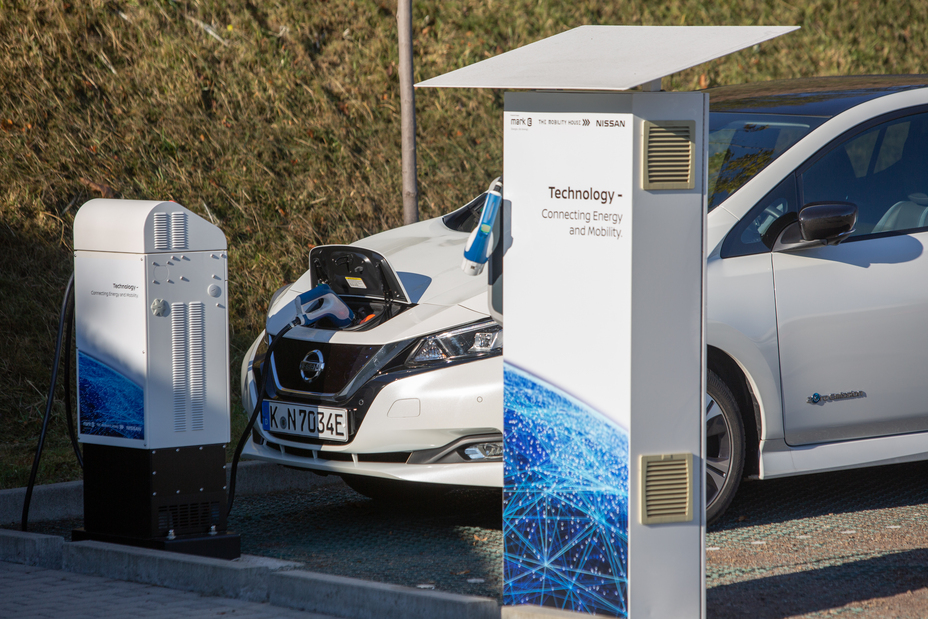 The standard charging option for the 2019 Nissan Leaf does not include a DC fast-charger. But ticking the options box for the Charge Package gives you a CHAdeMO DC fast-charging port. T
his allows you to replenish the battery pack from zero to 80-percent in around 40-minutes. The only problem? The Charge Package is an additional $1,690. The good news? The Charge Package is standard in the SV trim of the Nissan Leaf.
However, you can charge the Leaf using the standard 240-volt charger for an average charging time of seven hours. The 120-volt level 1 charger can juice up the battery pack overnight. The Nissan Leaf also comes with an e-Pedal feature that offers regenerative braking as you lift your foot off the pedal. This system adds a bit of range on those longer drives.
The Nissan Leaf is well-equipped for the price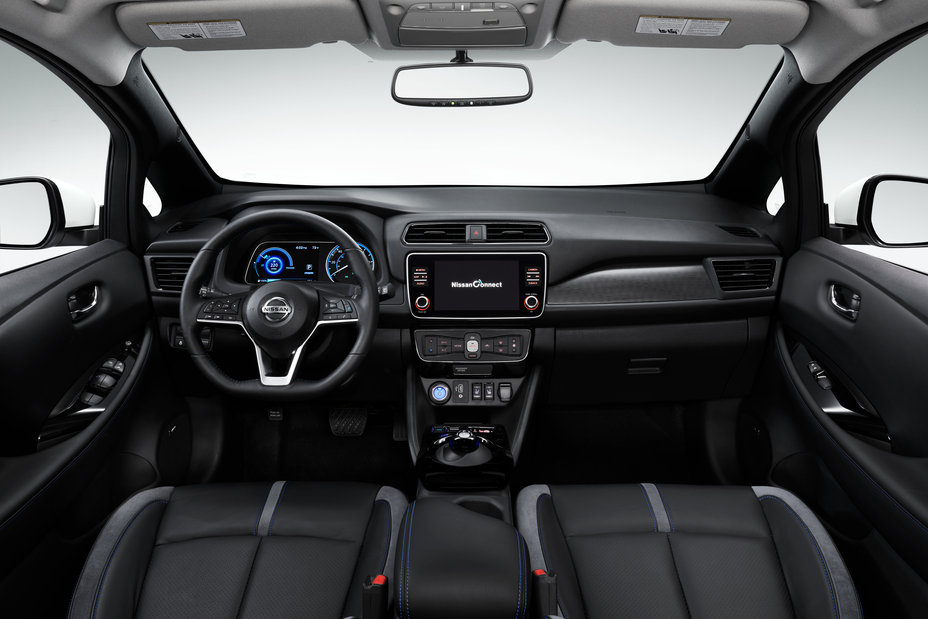 The reason why we love the Nissan Leaf is because of the low base price. But despite this, you get a load of standard options. The base S model starts at $29,990 (around $23,000 after tax credits) and comes with automatic climate control, a rearview camera, satellite radio, LED taillights, and a 5-inch central display with Bluetooth and USB ports.
The Leaf SV starts at $32,600 ($25,100 after tax credits) and comes standard with the Charge Package. This trim also includes 17-inch alloy wheels, a larger 7-inch touchscreen, Apple CarPlay and Android Auto, a leather-wrapped tiller, and a six-speaker audio system. SL trim starts at $36,300 ($28,800 after tax credits) and comes standard with full leather upholstery, a 360-degree parking camera, a Bose audio system with seven speakers, LED headlights with automatic high beam, a power-adjustable driver's seat, and Nissan's ProPilot driver assistive system.
It's also loaded with standard safety features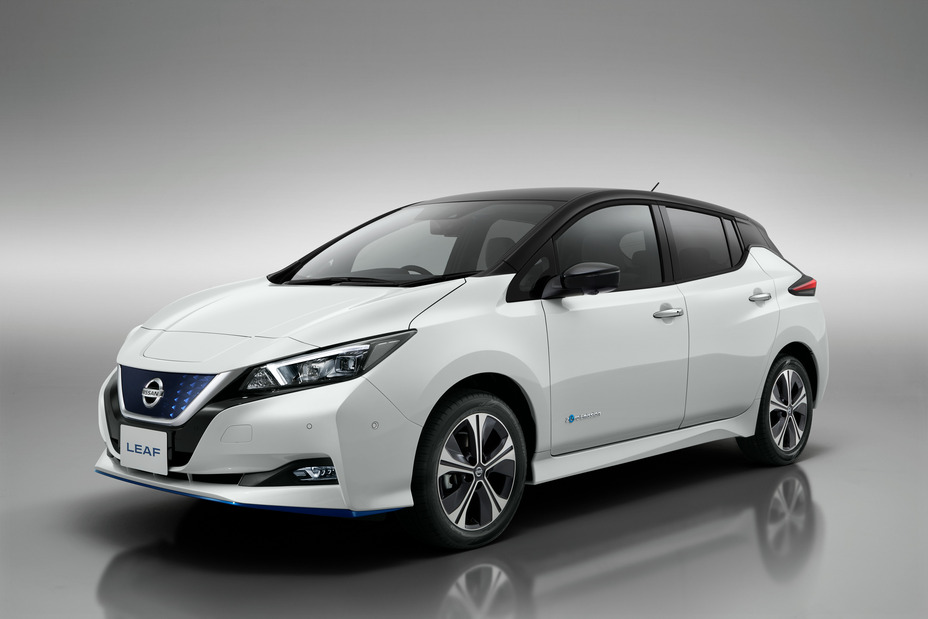 The base Nissan Leaf comes standard with automatic emergency braking, an advanced airbag system, tire pressure monitoring, forward collision warning, and automatic braking. That's an impressive amount of safety kit for a low base price.
Nissan's ProPilot Assist includes adaptive cruise control, lane departure warning alert, an electronic parking brake, and pedestrian detection.
The new Nissan Leaf comes with a solid warranty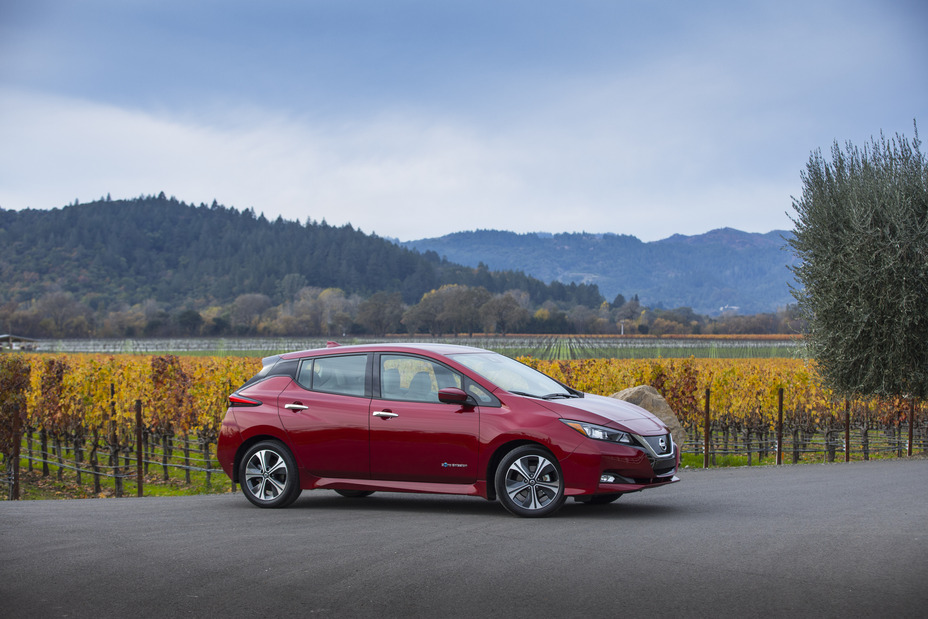 The 2019 Nissan Leaf is offered with a limited 3-years/36,000-miles warranty and 5-years/60,000-miles powertrain warranty. But the best part is the battery warranty. The battery pack in the Nissan Leaf is covered by an 8-years/100,000-mile warranty.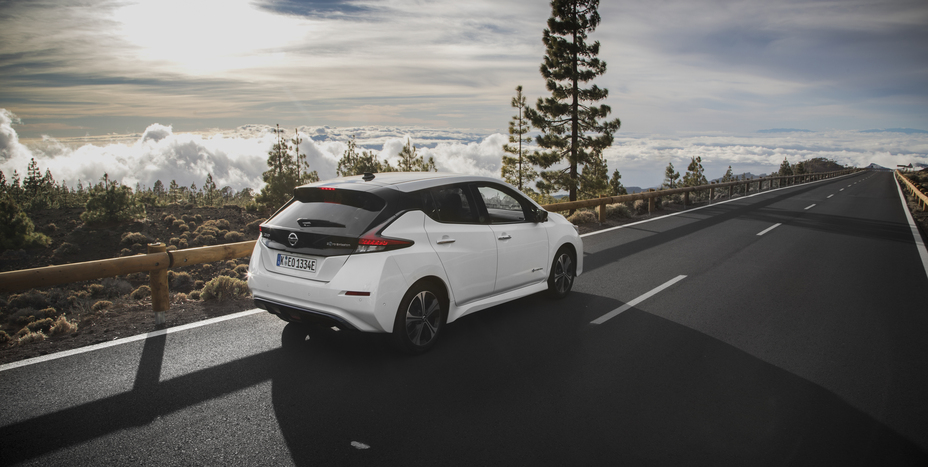 The new Nissan Leaf is a comfortable, practical, and affordable electric car. It's not as stylish as a crossover and it's not as exhilarating as the Tesla Model S or Chevy Bolt, that's a given. But if you can't stand spending upwards of $30,000 to $35,000 on an EV, the Nissan Leaf offers terrific value for money compared to the aforementioned competitors.