MB&F have pushed their limits with watches that represented outer space, the sky, the roads and the tracks. Now it's time to conquer the seas with the Horological Machine No.7, or the HM7 Aquapod. The theme for this watch was germinated by Maximilian Büsser's memories of family vacations at the beaches and encounters with jellyfish.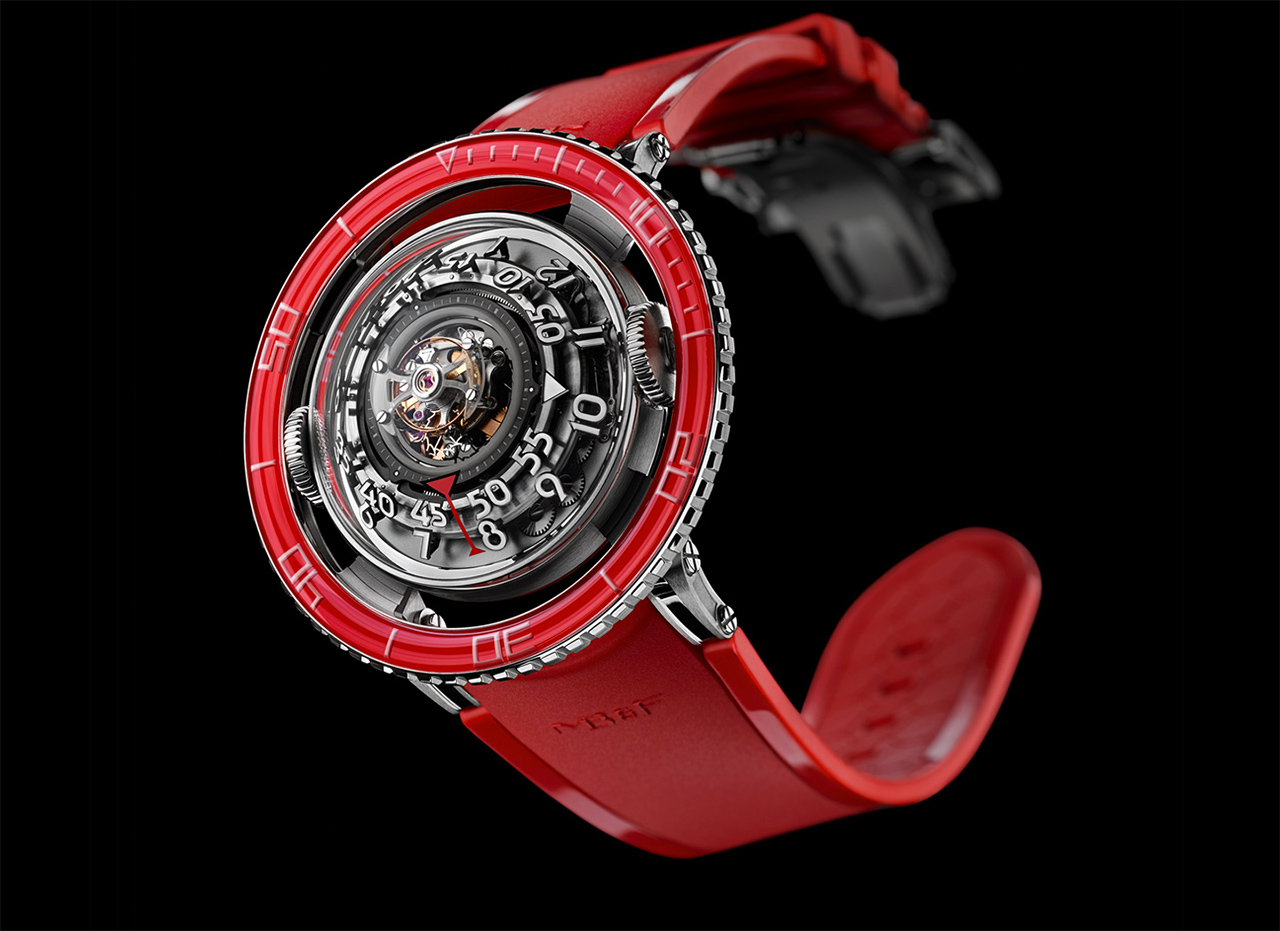 I have to wonder if they were happy memories, because jellyfish are known to sting and the pain caused is unbearable. An episode from Friends comes to mind, where Monica was stung by a jellyfish and Joey had to pee on her, to relieve her of the stinging pain. In Büsser's case, the encounter with the jellyfish gave him the inspiration for a three-dimensional watch that was powered by tentacles.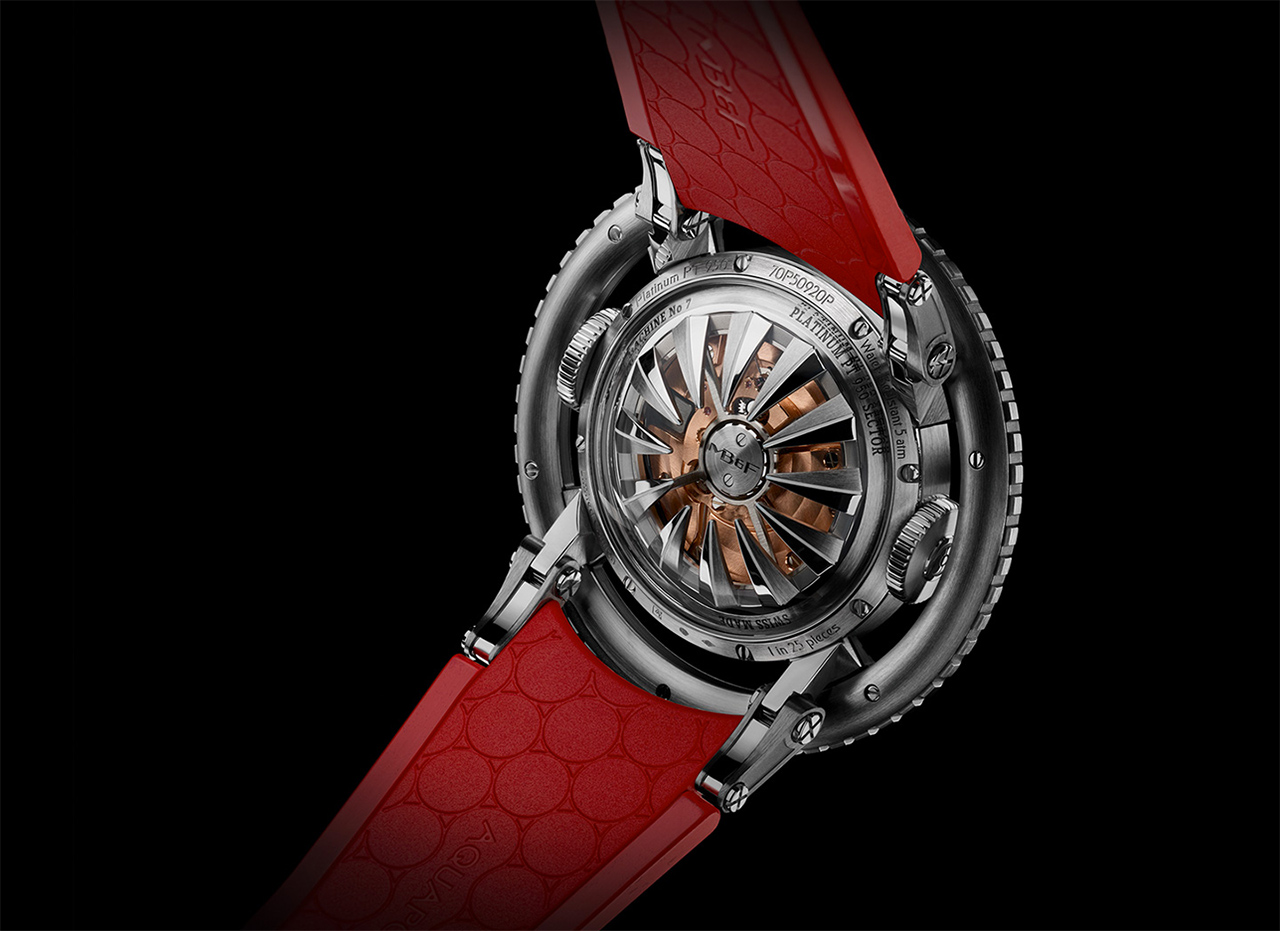 HM7 can be easily described as a horological jellyfish, and the architecture of its engine is biomorphic. To give you a comparison, the jellyfish produces power from food caught in its tentacles and the HM7 produces power through its automatic winding rotor, which looks like tentacles. Another set of similarity is that jellyfishes have radially symmetric ring of neurons that represent their brains. The Aquapod has radially symmetric rings that showcase the hours and minutes.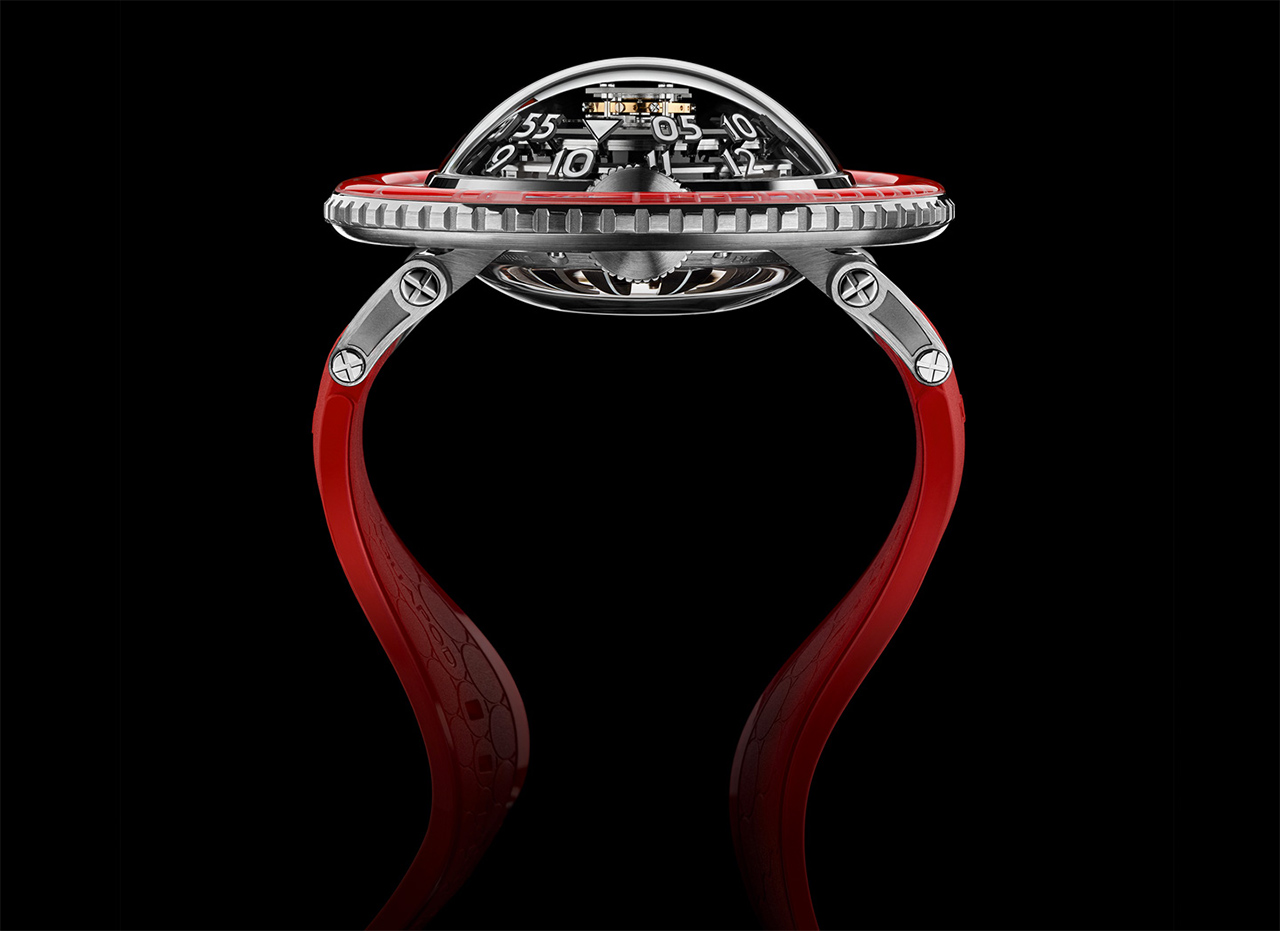 Another form of biomimicry – the jellyfish have a hood or bell on top and the HM7 has a flying tourbillon right on top, and it regulates the power generated by the rotor. The HM7 Aquapod glows in the dark, very much like many species of jellyfish. And like the animal, the HM7 has glowing numerals and markers. It even glows along the segments on the winding rotor and around the inside of the movement.
It is to be noted that the HM7 is not a dive watch, but it functions seamlessly in water. It hosts a unidirectional rotating bezel, which is actually a floating bezel. The watch uses titanium (machined from a solid block), for the winding rotor's tentacles, with a platinum sector underneath. The watch is powered by an automatic winding in-house movement that provides 72-hours of power reserve. The watch is water resistant up to 50 meters and pick yours for $165,000.