Maybe in your younger years, you've probably listened to Metallica. You may not admit it now but in your heydays, you've gone to a concert where you lost your voice screaming and singing 'Enter Sandman' and 'Master of Puppets'. We won't remind you of your crazy but good ol' days. Don't be embarrassed. It's your past.
Or maybe you still listen to them. The band is timeless we sometimes wish today's generation will appreciate their songs. Not all songs are loud, you know.
For real fans of Metallica, no matter how old you are, you can still show your love for the group by wearing a pair of Metallica socks each day. There are plenty of designs to choose from and we believe you'll buy the whole collection.
Metallica Socks!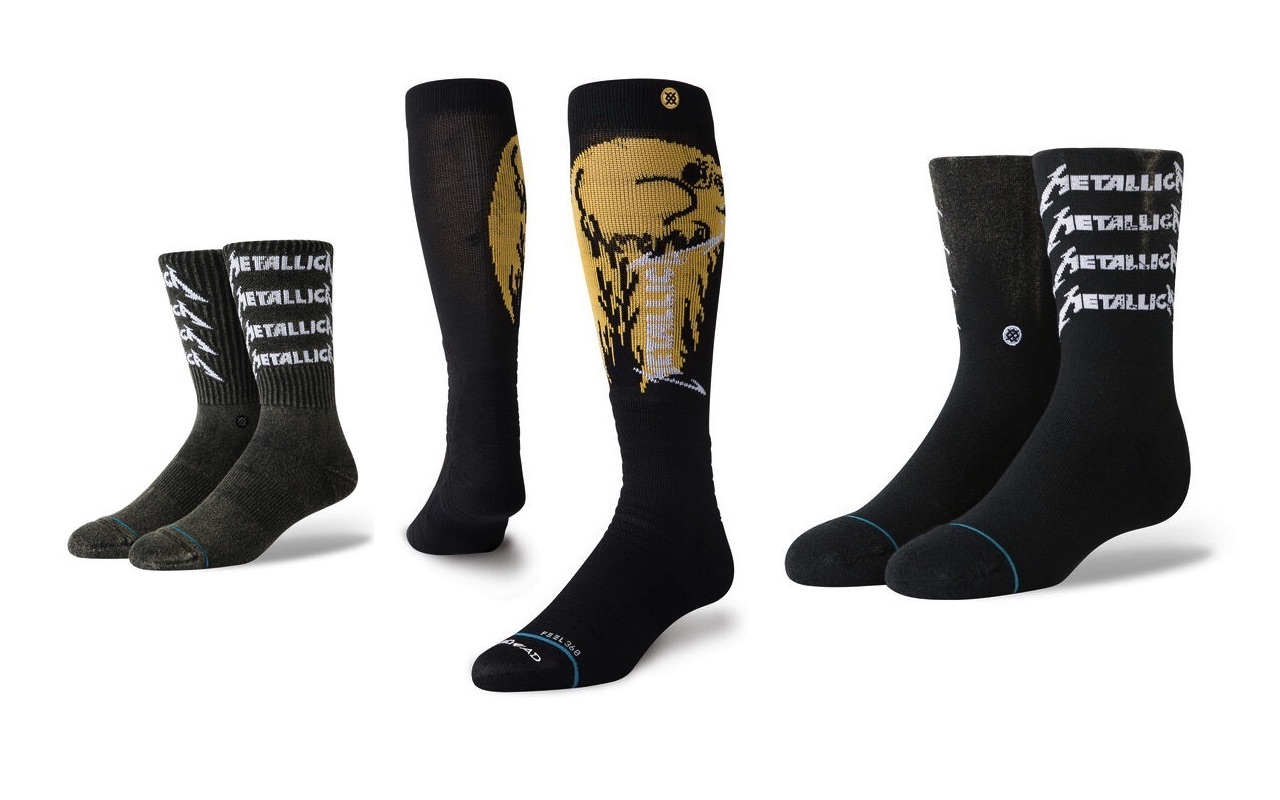 Metallica has partnered with luxury sock company Stance to deliver what they call the "most metal line of socks". Don't say they're just socks. In the past years, socks have become a real fashion statement. Some guys don't have time to think about fashion so they just buy the coolest socks they can find.
Add several pairs to your already overflowing sock drawer. Metallica x Stance Socks Collection comes after the Metallica x Billabong Collab that features board shorts and T-shirts.
Stance x Metallica is Hardcore Luxe for the Feet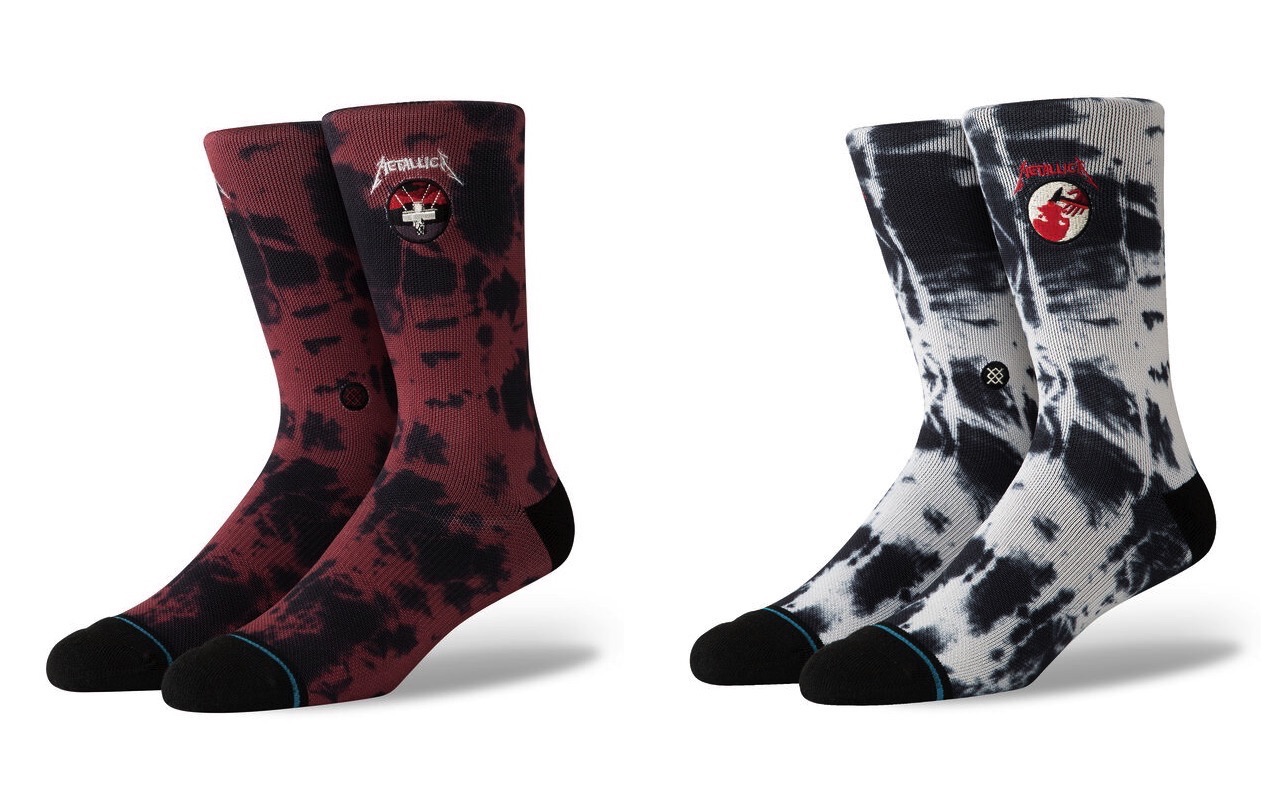 Most of the socks are priced below $20 so it's easy to complete the collection. There are eight designs all in all plus three for the young metalheads. For your little one, get the Infant/Toddler 3-Pack Stance Socks. It's never to early to make the kid like the iconic band.
The classic sock height is seven inches above the ankle but the Metallica Socks differ in size. You can choose from either Medium or Large. Every pair features the Metallic logo weaved into the knit socks made with 45% combed cotton, 24% Polyester, 28% Nylon, and 3% Elastane.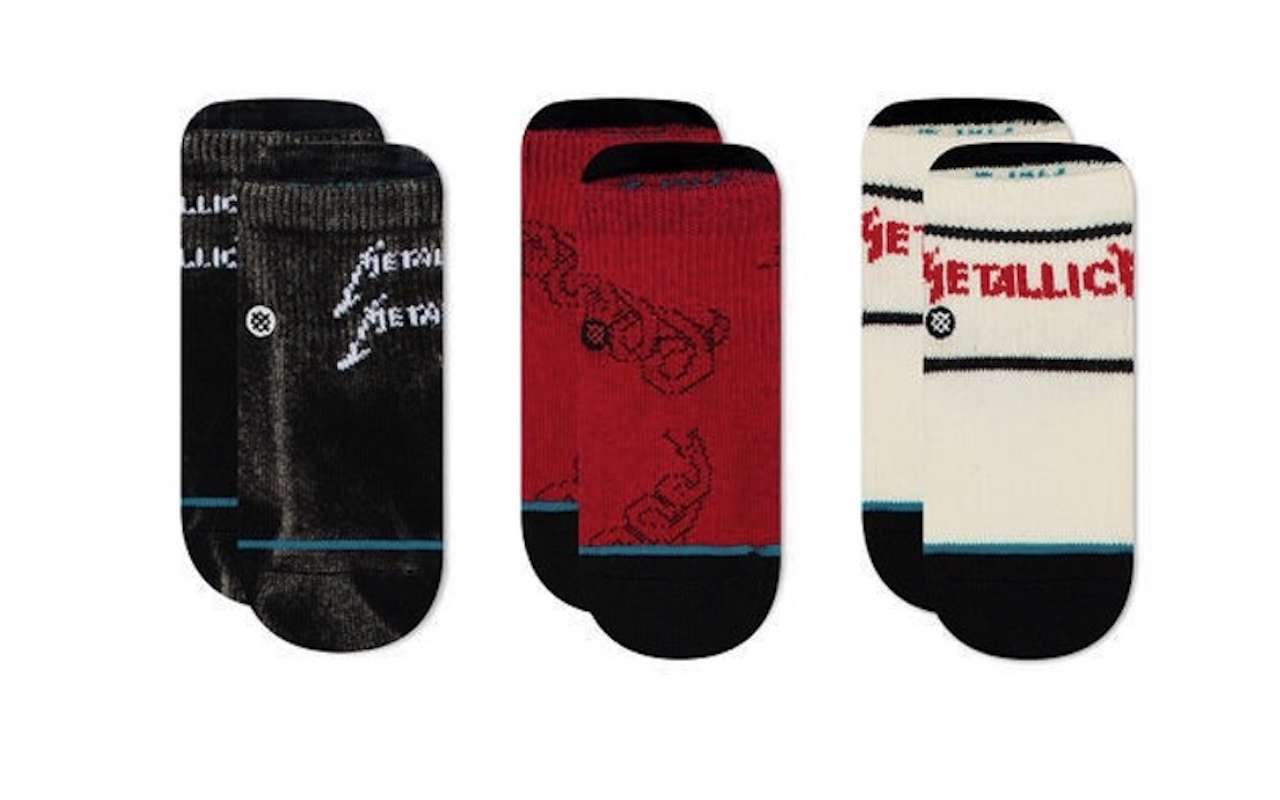 The most expensive of the lost is the 3-Pack Stance Socks for Infant/Toddler at $24.9. The Flaming Skull Stance Socks cost $22 because the pair is long. The cheapest is the Youth Logo Stacked Stance Socks priced at only $13.99. The rest of the designs are $17.99 starting with the Master of Puppets Stance Socks, Ride the Lightning Stance Socks, Kill' Em All Stance Socks, and the Metallica Logo Stance Socks.
Buy Stance Metallica Socks from Metallica.com