One of the keys to fine living is to be a house that you'd really want to come home to. Perhaps next to a luxurious bedroom, the kitchen is the heart of the home. It is where you come up with the best dishes your family loves. If you're just there to eat, the kitchen is a place where great conversations can be had.
You may not be a chef but your culinary skills can be updated. Take short courses or cooking classes. You may also build your dream kitchen because you'll be spending a lot of time there anyway.
Quality Tools Are an Investment
Even if you don't have the budget yet to create the perfect kitchen, you can still start by investing in quality tools and appliances. We hear from a startup company that you only need a few essential kitchen tools.
Officially named as Misen 2.0, this set of reimagined kitchen tools isn't just your ordinary cooking stuff. The knives, non-stick cooking pan, and the stainless skillet set are all made from premium material with well-thought-of designs.
Misen, the group behind the new kitchen set on Kickstarter, has been releasing affordable but premium quality kitchen tools. Collectively, we call the items Misen 2.0. It consists of all-new Misen knives, a non-stick pan, and a stainless skillet. These are the most common tools you use everyday so might as well make them better.
Misen Chef's Knife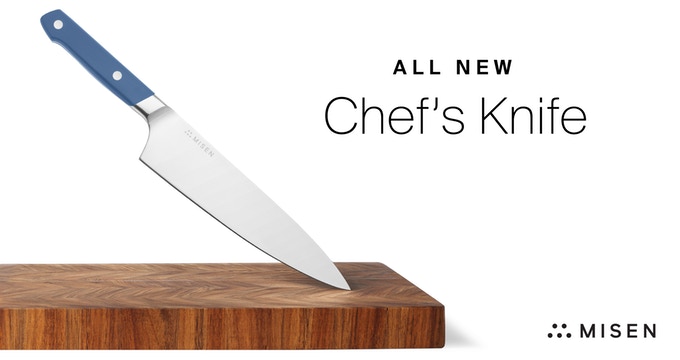 The chef's knives boast of improved Japanese steel (AUS 10) and design. They only cost a bit over $150—still lower compared to more expensive brands. With better steel, it's definitely sharper and longer-lasting. The sloped bolster offers a more proper pinch grip. The 15-degree blade angles offer a sharper cutting face than traditional knives. A set includes a serrated knife, chef's knife, paring knife, santoki knife, and utility knife. One Chef's Knife costs $55. Get three for only $110 while the Complete Knife Set is $160.
The Misen Nonstick Pan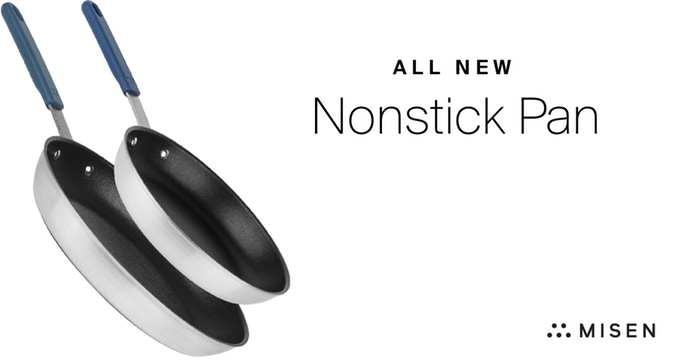 This one offers a 19% bigger cooking area. The bigger the area, the more can be cooked at once. It boasts an innovative plasma primer and nonstick coating. It's durable and long-lasting.
The pan is also compatible with conduction. What makes it a more effective nonstick pan is the Titanium-infused base layer and a 3-layer Dupont Platinum coating. The ergonomic handle is actually a removable stay-cool silicone grip. The 10-inch and 12-inch nonstick pans are $45 and $55, respectively. A pair costs $99.
Misen Stainless Skillet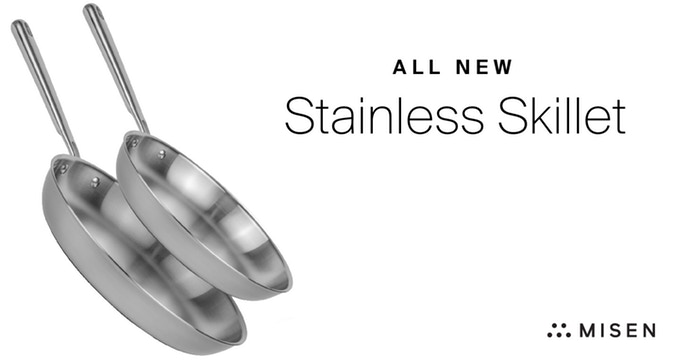 The Misen Stainless Skillet can be used everyday. It's durable and comes with a 5-ply, 3.0MM steel composite. Like the non-stick pan, this one comes with a surface bigger by 19% from a previous model. Prices are $55 and $65 of the 10-inch and 12-inch Stainless Skillet. Get both for $119.