No, the title is not an erratum. Mitsubishi's brilliant Mi-Tech Concept is essentially a plug-in hybrid dune buggy. But instead of having a conventional Atkinson-cycle internal combustion motor, Mitsubishi is upping the ante by giving it a special kind of power generating unit.
You see, the Mi-Tech is the first concept we've seen equipped with a gas turbine engine. If the words 'turbine engine' makes you think about high-powered jet aircraft, industrial electric generators, and majestic ships, you're right on the dot.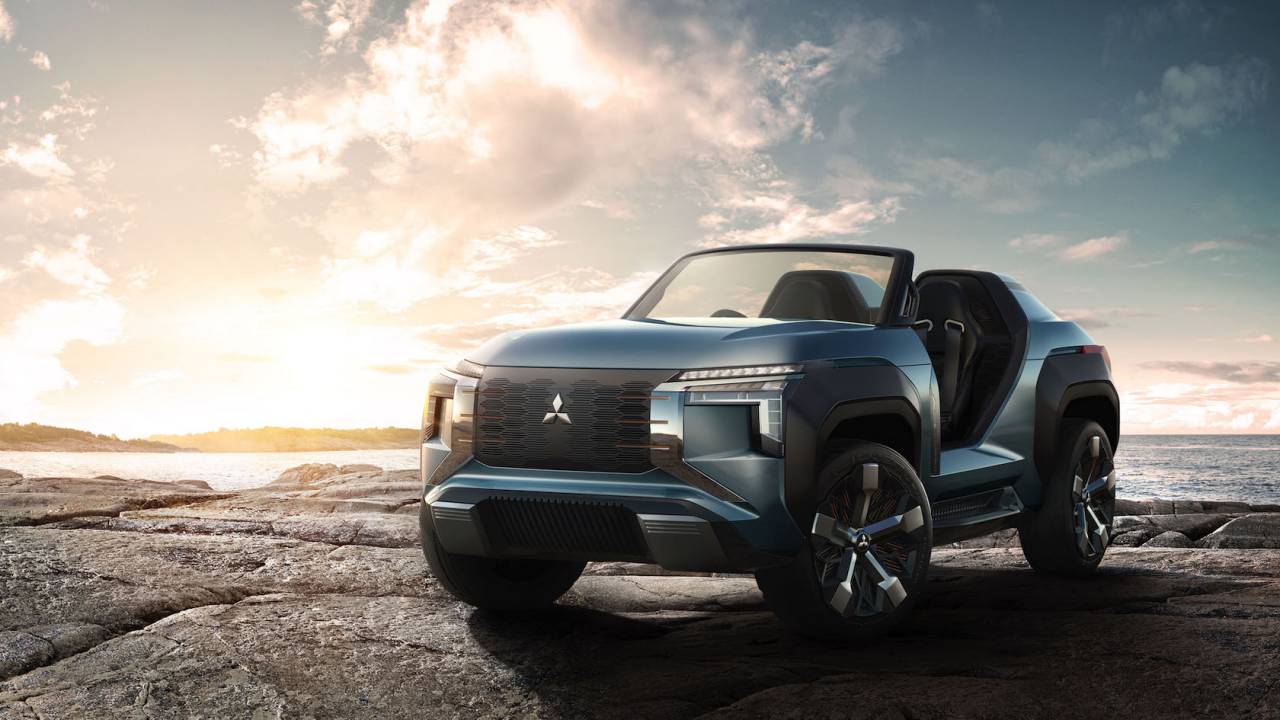 Making its debut at the 2019 Tokyo Motor Show, the Mitsubishi Mi-Tech Concept drew praise for its bold and outdoorsy Tonka trunk-inspired styling. But underneath, this SUV-slash-dune buggy is packing some serious tech.
Suck, squeeze, bang, and blow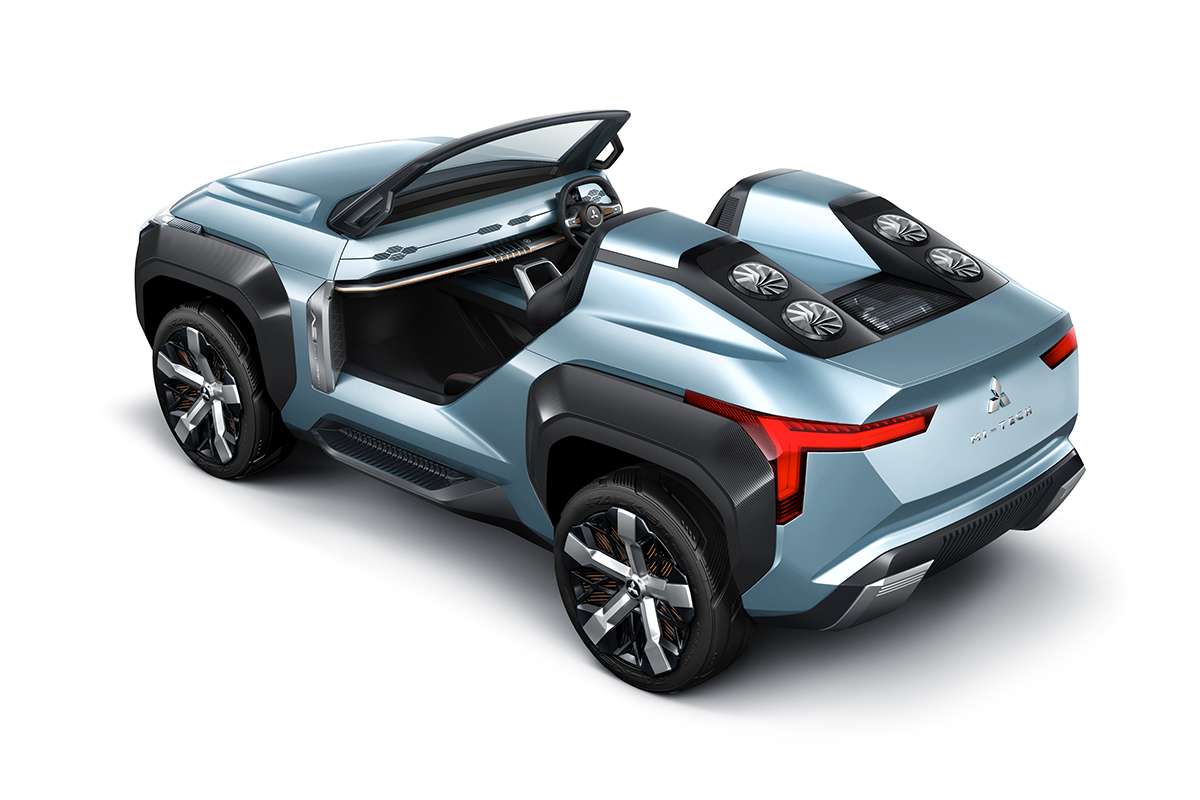 Before you think of anything else, the way a gas turbine engine works can be summarized in four words: suck, squeeze, bang, and blow. According to Mitsubishi, the gas turbine engine in the Mi-Tech Concept is a compact and lightweight unit that generates more power for its size and weight.
Additionally, this new engine can be fed with gasoline, diesel, kerosene, or even alcohol for unparalleled flexibility. See those two pairs of fans on the back of the Mi-Tech Concept? Mitsubishi didn't mention any specifics, but we reckon those fan blades are sucking in massive amounts of air to feed the gas turbine engine underneath.
But it doesn't transfer power directly to the driving wheels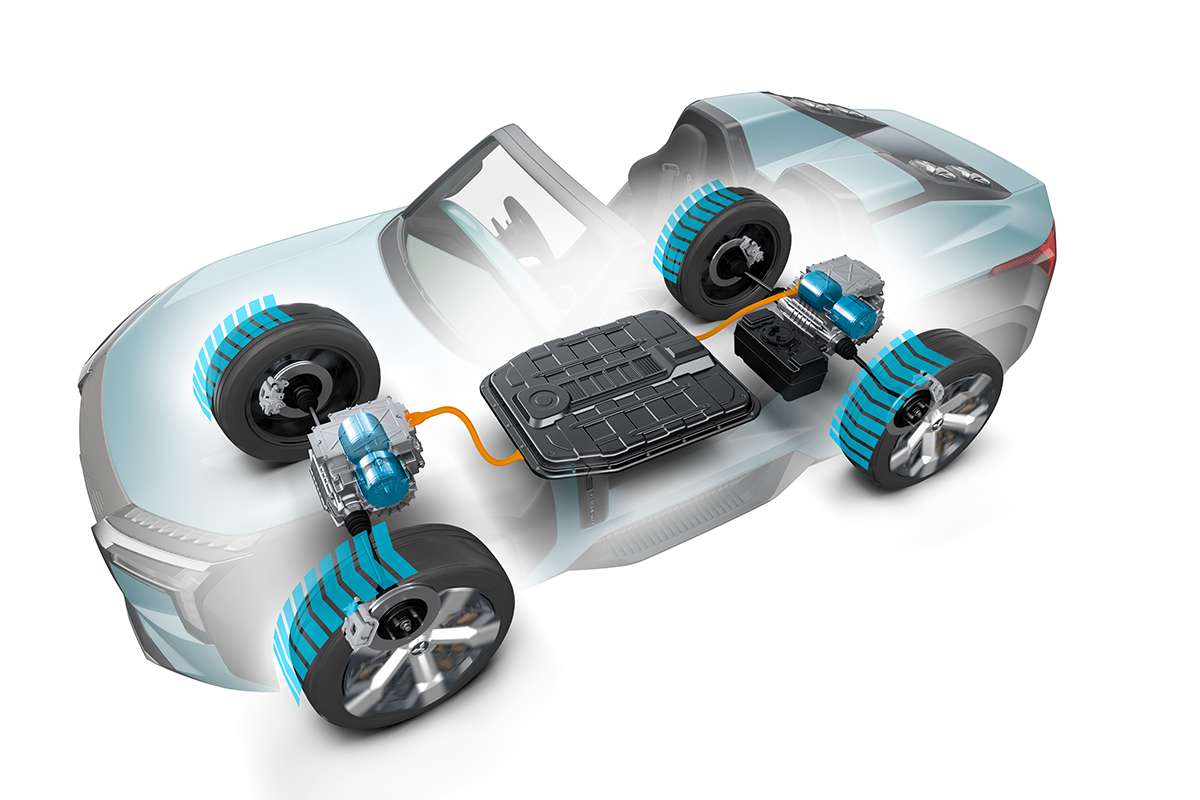 Having a gas turbine engine is a huge party piece. But in the Mitsubishi Mi-Tech Concept, the engine is only used as a power generating unit. The Mi-Tech is essentially a plug-in hybrid with a battery pack mounted on the floor powering four electric motors.
Despite the unusual engine, there's a sense of genius in the overall setup. Gas turbines are most efficient when running at a single speed for extended periods. It supplies power to the battery, but you can still plug-in the vehicle when you're parked in the garage. This means you get better range and more confidence in driving the vehicle over those long journeys, even when you're far away from a public charging station.
Four electric motors = AWD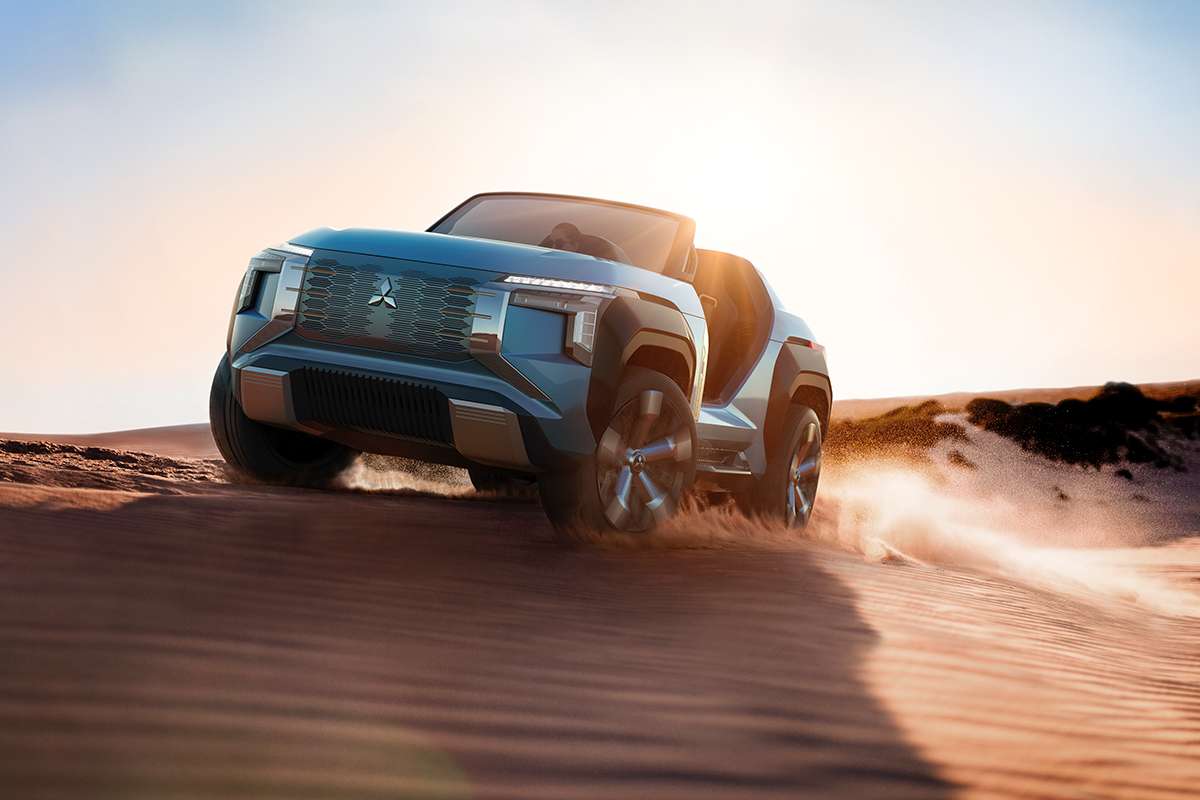 The Mitsubishi Mi-Tech Concept has an electric motor powering each wheel. The quad-motor 4WD system utilizes Mitsubishi's trick Super All Wheel Control (S-AWC) and Active Yaw Control system. If all of this sounds familiar, it's the same system you get in the mythical Mitsubishi Lancer Evolution series.
The result is better handling, tighter cornering, and better traction whether on-road or off-road. And since we're talking about a topless and door-less SUV, the Mi-Tech Concept won't back down from challenging sand dunes and dirt trails.
Mitsubishi Mi-Tech makes do with no roof and no doors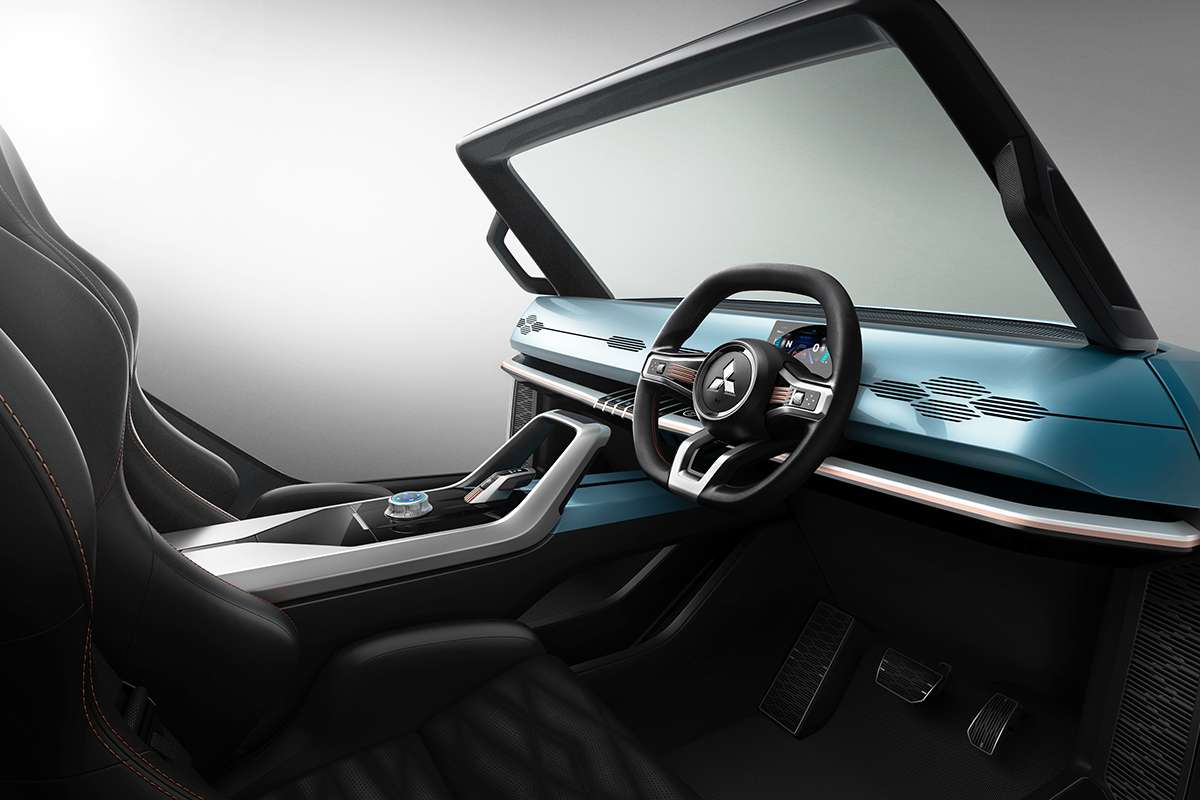 What's the best way to make a bold statement at an international auto show? Simply show up with an SUV concept with no roof and no doors, and you got yourself a winner. Throw in a gas turbine electric generator and you're set. Mitsubishi's Mi-Tech Concept might not be the most practical concept at the 2019 Tokyo Auto Show, but it sure is the most desirable.
With chunky styling bits and new-age tech, Mitsubishi Mi-Tech is a toy for big boys
The Mitsubishi Mi-Tech Concept's front is adorned by the Japanese carmaker's Dynamic Shield design concept with a large satin-plated grille, copper accents, and T-shaped headlights. You'll also find aluminum skid plates on the lower bumper to protect the body.
Viewed from the side, the Mi-Tech Concept is every bit as delicious with chunky and squared wheel arches and large wheels. Out in the back, you also get T-shaped taillights that extend toward the rear fenders.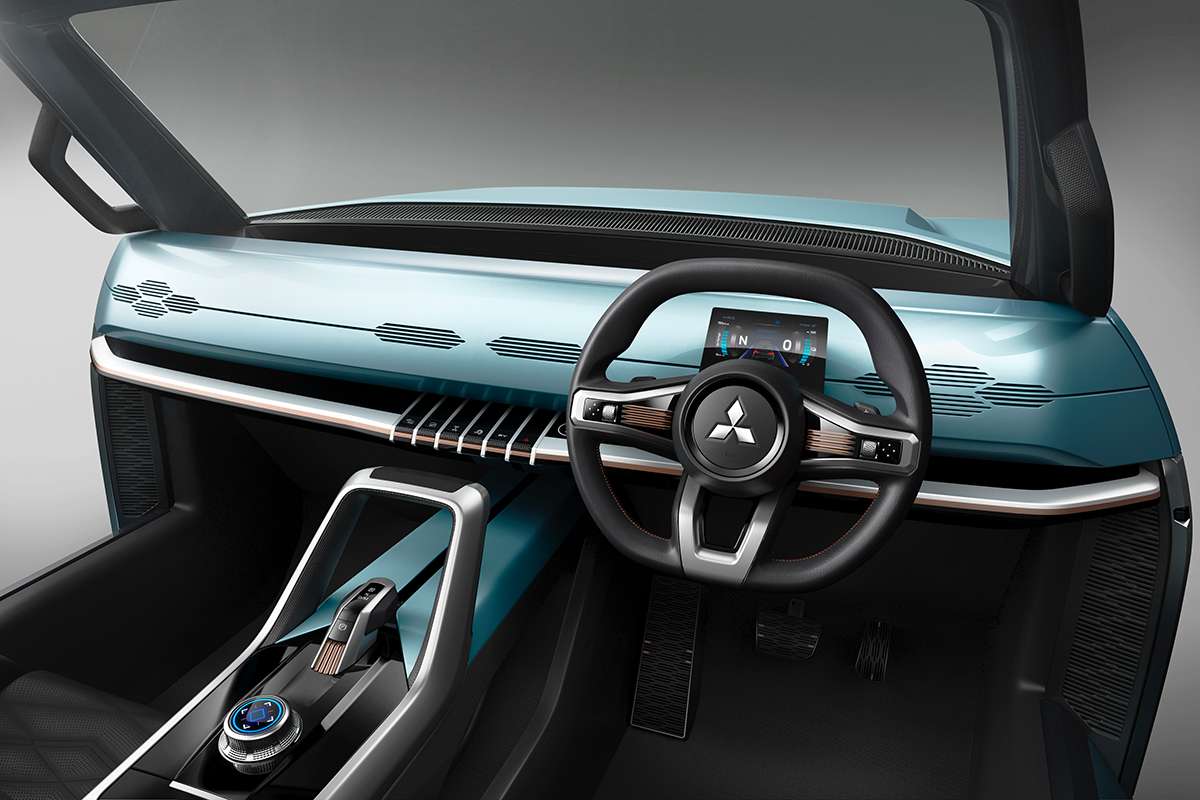 Equally awe-inspiring is the Mi-Tech's interior. You get a horizontally-aligned instrument panel with copper accents on the dash and steering wheel. The Mi-Tech Concept also has keyboard-shaped switches and front handgrip to keep you and your passenger in place as you forge over inhospitable terrain.
But the windshield took our breath away. In the Mi-Tech Concept, the entire windshield is a big slab of display powered by augmented reality. Using Mitsubishi's Human Machine Interface (HMI), the windshield displays all the vital information you need to drive safely through thick fog and a variety of weather conditions.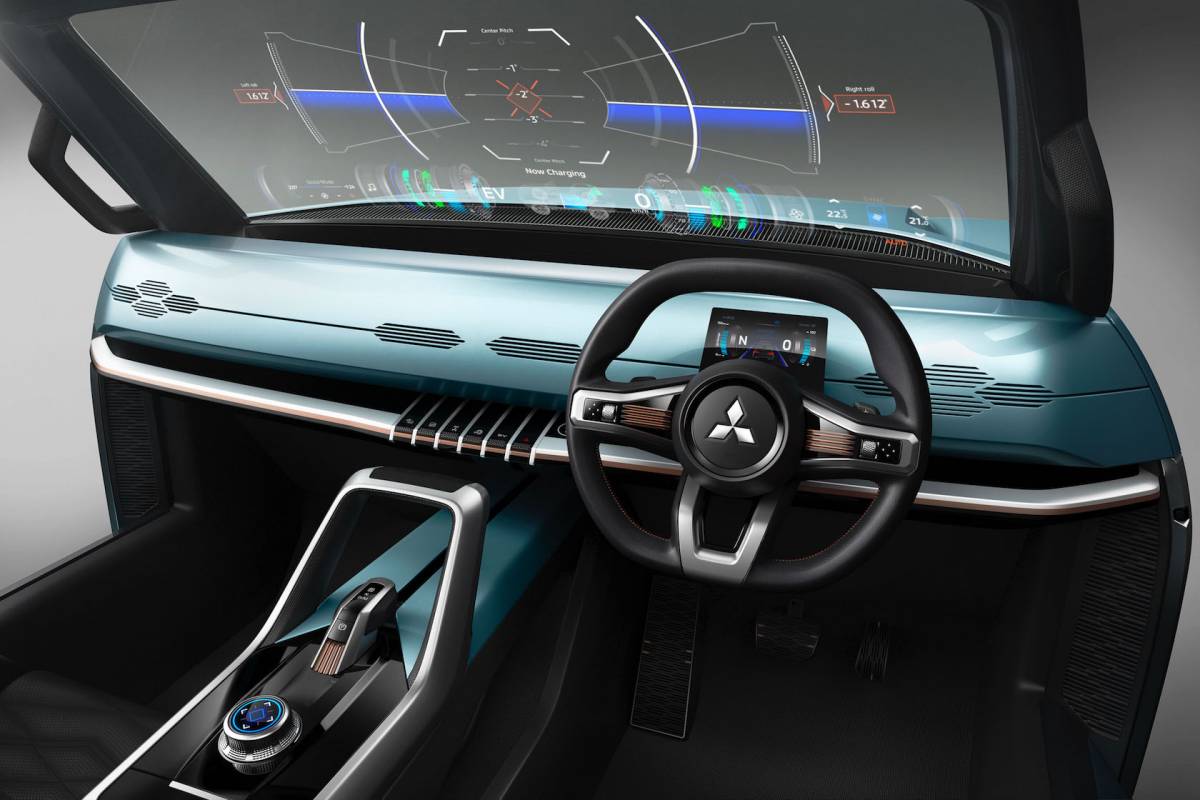 The Mi-Tech Concept is a reminder that Mitsubishi is still the harbinger of sporty driving fun. Of course, the Mi-Tech is just a concept, but it's not hard to imagine some of the tech making it into production vehicles soon.