Part of the reason why Halloween is so much fun is precisely because there are no rules when it comes to dressing up. Everything is game on the spooky date. Whether you plan on trick-or-treating this year, attending a party, participating in the NYC Halloween parade, you can get as DIY or as lavish with a costume as your heart and wallet would like.
It is perfectly acceptable on Halloween to come up with a 10-minute DIY costume …. Let's say for instance that you don't have a lot of spare time. You look around your house, and all you see is a bathroom robe of some sort, a pair of dark sunglasses, and slippers. Well, all you have to do is throw on a light-colored tee-shirt and a pair of black shorts also, and voila, there you have it … you've instantly transformed yourself into the Big Lebowski.
But perhaps you are way more aspirational than that, and you're willing to spend hundreds, may even thousands of dollars in order to fulfill your childhood aspiration to become an insanely realistic ironman. While some people will still practice the art of ghost costume with sheet, it seems that Halloween is either getting more competitive, or creative, these days with ideas – investing a lot more in a day defined by candy and jack-O-lanterns. Here are some of the most expensive Halloween costumes that money can buy on the internet.
Supreme Edition Iron Man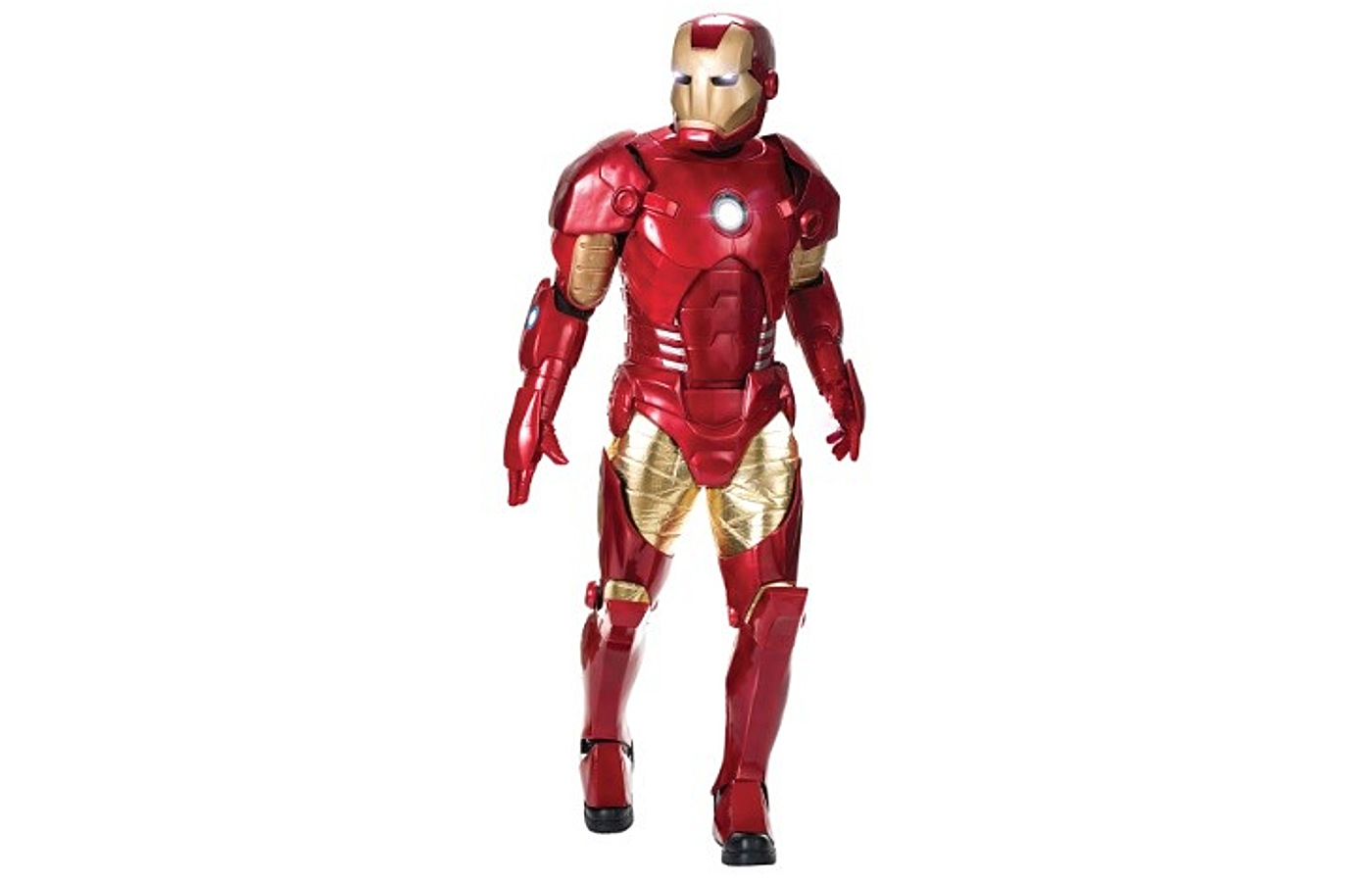 They say that you should dress well according to the job you want. And, perhaps you think you can do better than Robert Downey Jr. Well, get ready to land that superhero job thanks to Stan Lee and Jack Kirby and the nice little comic book figure who is called Iron Man – at least for Halloween night. So, for starters, you need to create a super high-tech suit of armor.
But if you don't have Tony Stark's I.Q. and deep pockets, there is another way … just go online and buy this Supreme Edition Iron Man costume. The suit includes a black jumpsuit with gold metallic shorts so armor-like you'll be scratching your head at whether or not it's real. Durable molded plastic parts cover the arms, legs, and chest, with padding for comfort. The helmet and gauntlets are full of light and sound effects for a night of Marvel hero action.
Kiss, Gene Simmons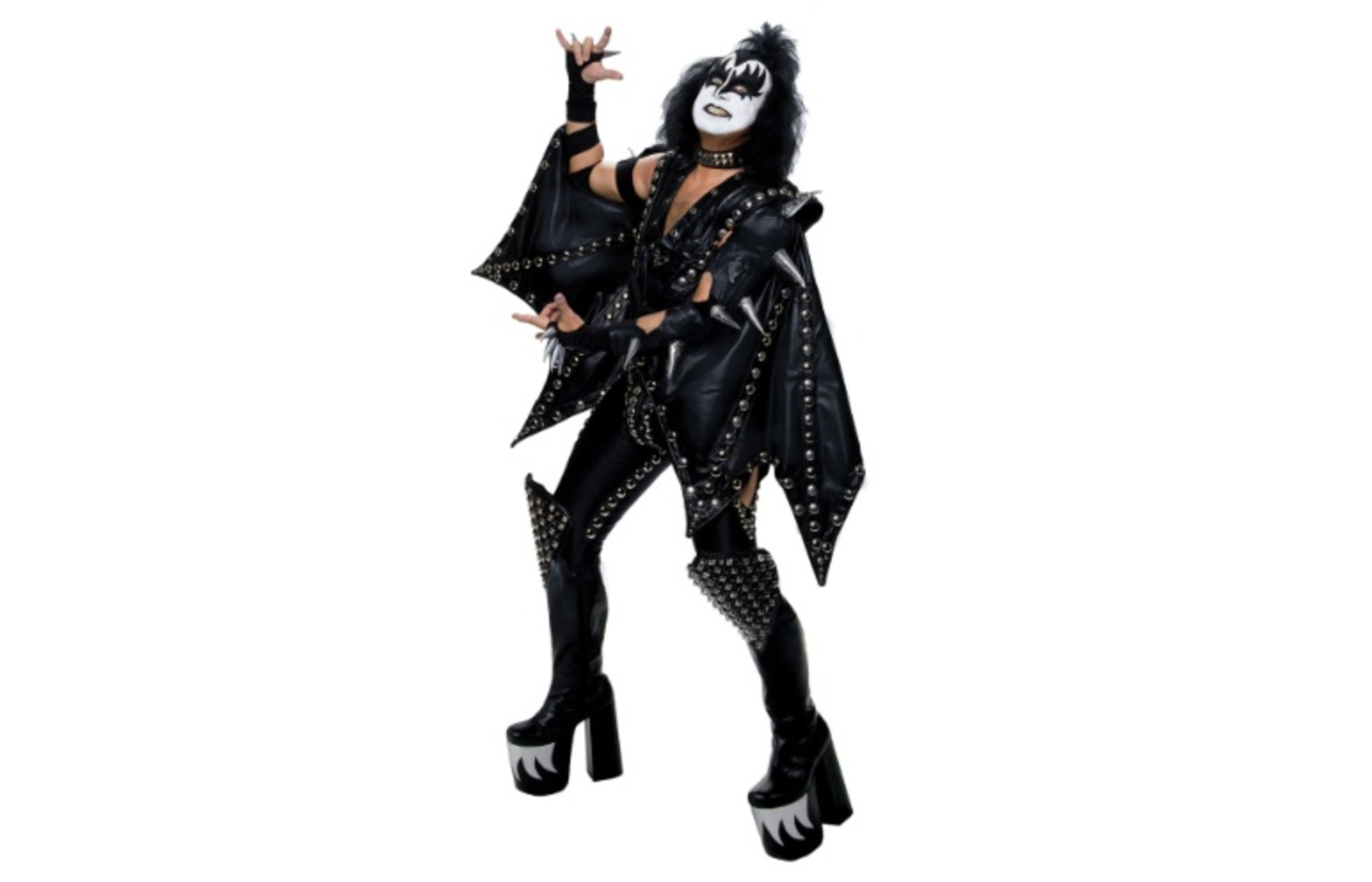 Come on, who hasn't dreamt of being a rock star. Channel that Kiss spirit and buy some face paint, because here we go. Become the man with the tongue that's gonna rock you all night long! A part of the trick of being one of the world's most recognized performers and to selling over 100 million albums is to have that Rockstar look down.
Okay, maybe you've got a regular old office job by day, but this Halloween night, you can don this Gene Simmons costume and start belting out the hit 'Shout it Out Loud' before switching it up to a nice and slow song like 'Beth'. I even see value and life in this costume for post-Halloween occasions … pull it out of your closet for an authentic karaoke night too! A faux leather vest with stretch knit seams and underarm cutouts, codpiece, and comes with matching wings, knit gloves and choker.
Supreme Edition Stormtrooper
This Stormtrooper supreme edition costume is the perfect excuse to get to dress like a character from your favorite film. The best reason to enlist in the Galactic Empire's Stormtrooper unit is because you get one of the coolest suits of armor in the universe. And then, there are the travel perks … traveling at light speed from one end of the galaxy to the other and visiting exotic locations, like the Moon of Endor or Hoth. Using that blaster will definitely go to your head and make you feel like a big shot.
But here on Earth, you won't have to deal with the Rebel Alliance or Ewoks. You can just strut like the coolest Stormtrooper dude around come Halloween night. And you won't have to spend your time worrying about guarding any space stations either ­– but maybe just that bowl of spiked punch instead.
Collector's Edition Aloha Elvis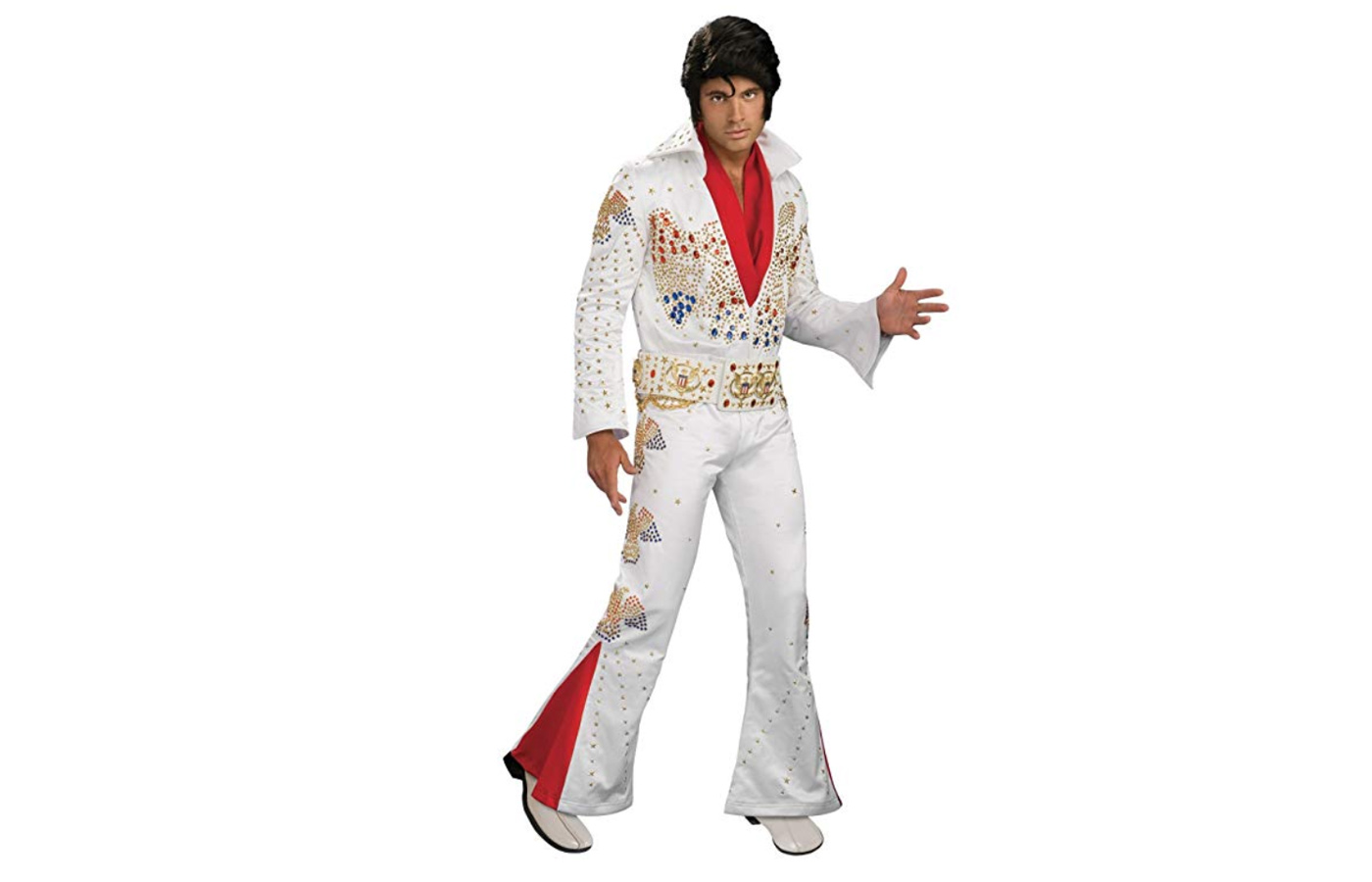 For some, it takes a true king to spend this much on an Elvis costume, for others it's nothing to bat an eyelash at. When you order this costume, you better start warming up those hips and voice to start doing some serious 'shake, rattle, and roll.' It isn't easy being one of the most widely recognized cultural icons of the 20th century.
But this costume makes is it easy to live out your dream as the King of Rock and Roll, at least for one night. It is said that he wore the famous white jumpsuit so that the stage lights could make a magnificent impression for the audience ­– and suiting up in this thing will definitely leave a lasting impression on all who lay eyes upon you wherever you this Halloween.
Batgirl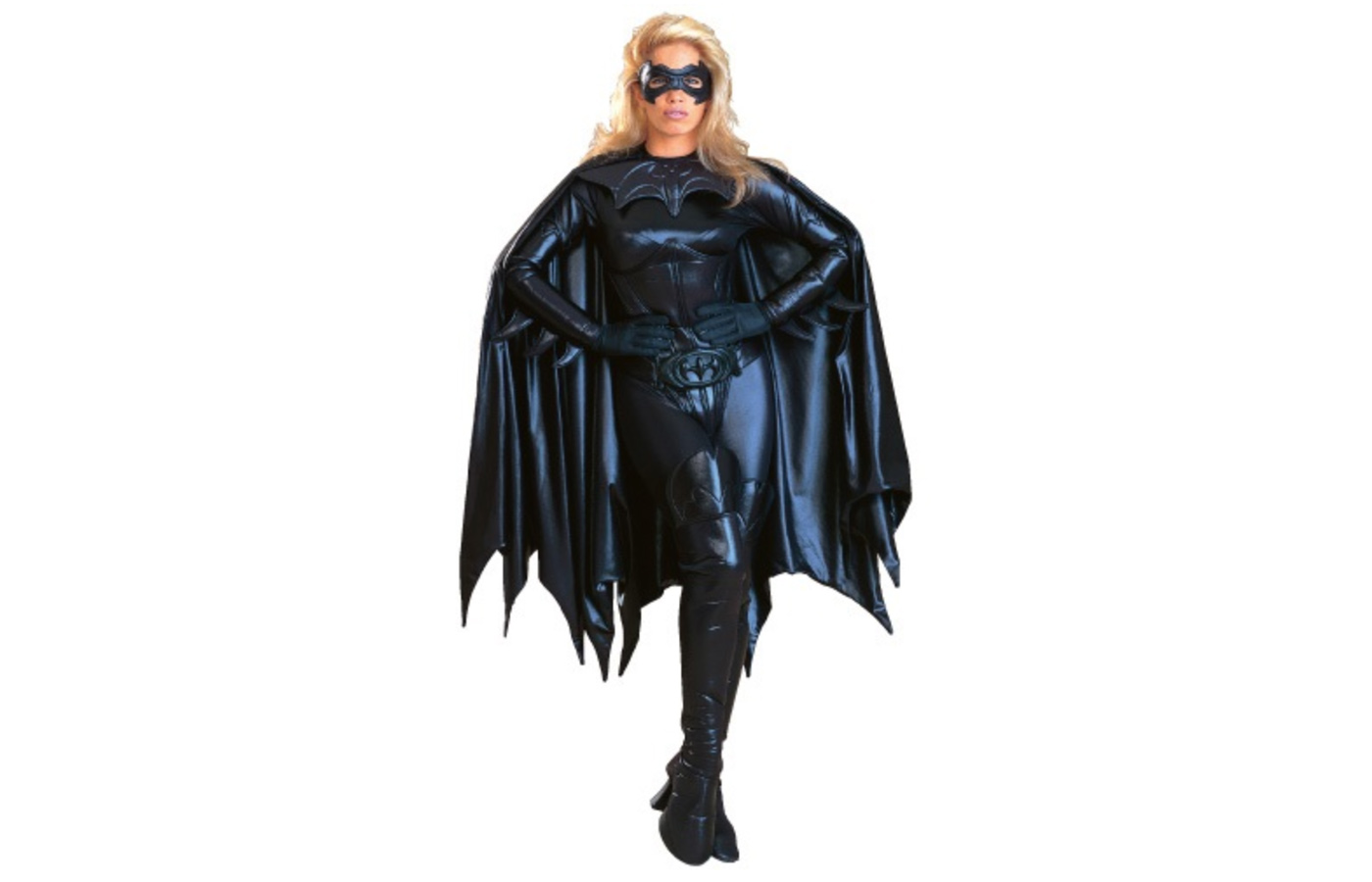 Everyone is so used to seeing Batman in the dark alleys on Halloween night, but the world needs more Batgirls, this is 2019! In the beginning there was only sweet Barbara Gorden, who became the butt-kicking superhero. But does this strike a chord with you? Does it feel familiar, like someone you know or see in the mirror?
Don't deny yourself of your own-self potential this Halloween. You're a powerful woman who is ready to fight for justice and protect the innocent – and it doesn't hurt that this costume looks great on you. The jumpsuit is fitting with a back zipper. Don't just instill fear among the criminals of the underworld but go ahead and inspire some envy while you're at it.
Peter Rottentail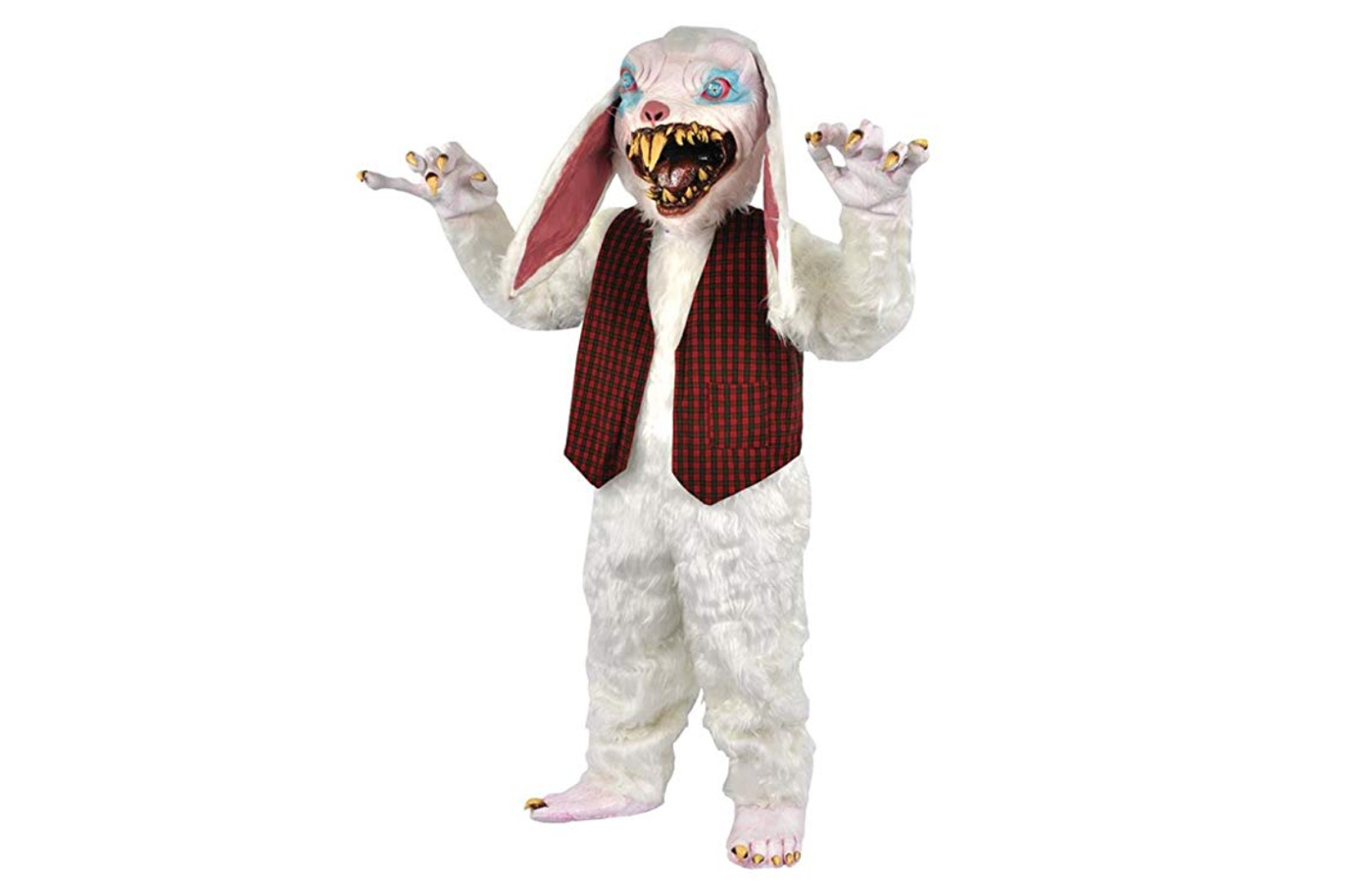 It goes without saying that this costume is a bit scary. So, you may need to do everyone a favor and stay away from not just children, but adults too. Peter Cottontail is one of the most sweet and innocuous kids' tales ever told. So, meeting his evil alter ego for the night, Peter Rottentail, is a rather frightening prospect.
I'm not exactly sure of the reactions you'll get on Halloween night. But, the look on people's faces will probably make it feel like the best $400 bucks you've ever spent. As they gaze from your gross feet all the way up to your rotten head with white fur in between and vicious and menacing mouth towards the top. And, hey, you've also got a bonus red plaid vest for an extra rugged and outdoorsy Peter Rottentail effect!
Collector's Edition Superman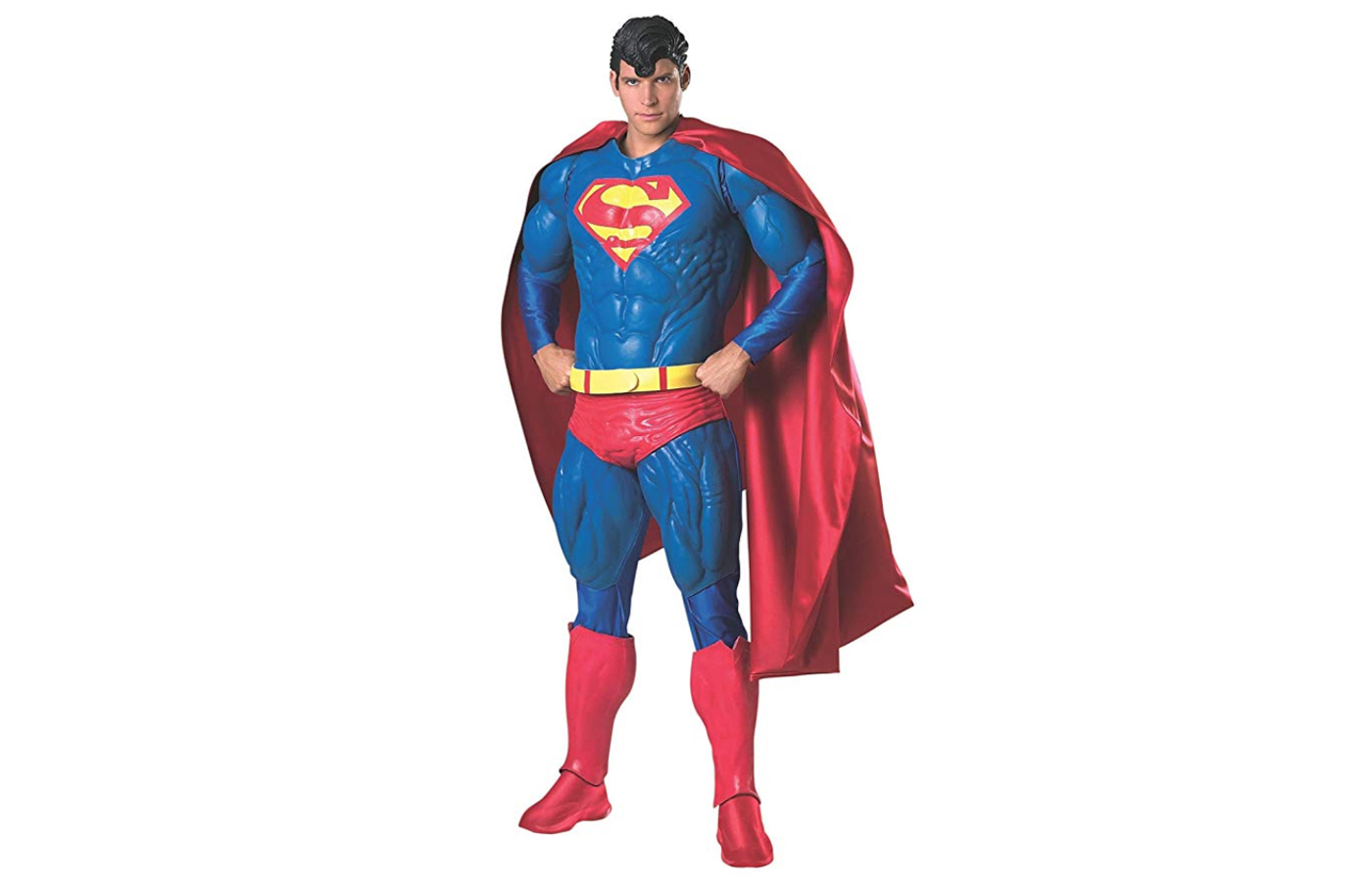 If you are an adult who still dreams of parading as one of the original DC Comics character (created way back when in 1938), and willing to spend close to $600 on this costume, then just bear in mind that it might be a sign (or small indication) for you to grow up. But hey, there's never any judging. And, all things aside, this get up is pretty sweet.
This multi-color 100% latex suit is an officially licensed DC Comics Collector's Edition Superman. It starts with a blue form fitting stretch shirt and matching tights and comes with a deluxe 54-inch red fabric cape with a nicely embroidered S. You will have an utterly awesome chest, pair of biceps and thighs thanks to the well-defined molded latex pieces. So, Up Up and Away!
Lion Mascot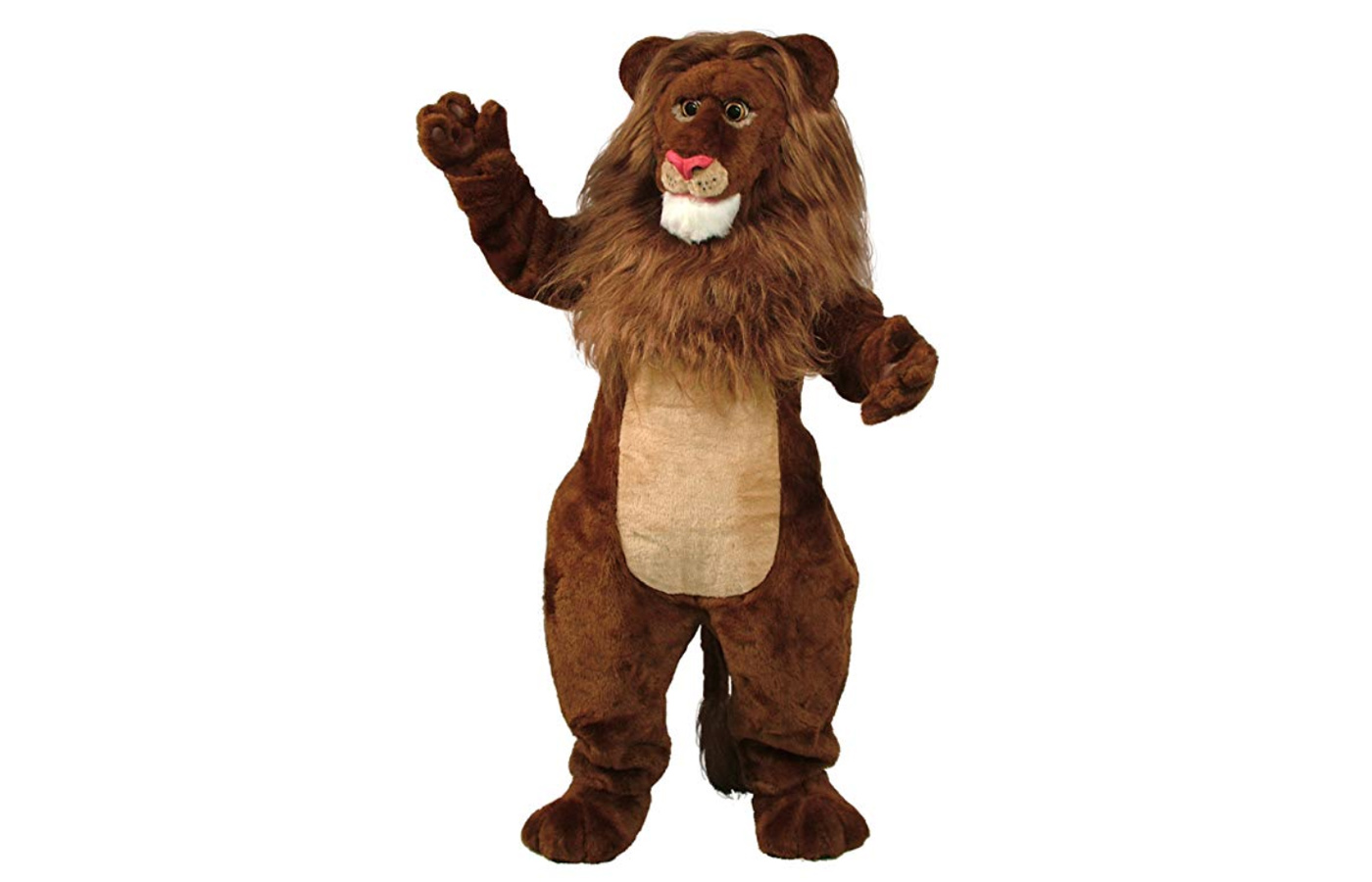 This is the perfect costume for the sports nut who is totally into watching college or professional basketball or football games and who has found themselves focusing on the mascot over the game more than one time. Then it's time to just go for the ultimate, with this Lion Mascot outfit.
Being a Mascot is not joke – although it can be on Halloween night. The great thing about wearing a mascot costume is the anonymity it brings no one really knows who will be under this lion's hood. I've heard stories of how being a professional mascot can bring shy people out of their shell like none other. However, whether you are introverted or extroverted, doesn't matter, you'll have fun in the Wally Lion Mascot Costume no matter what.
Versailles Vampiress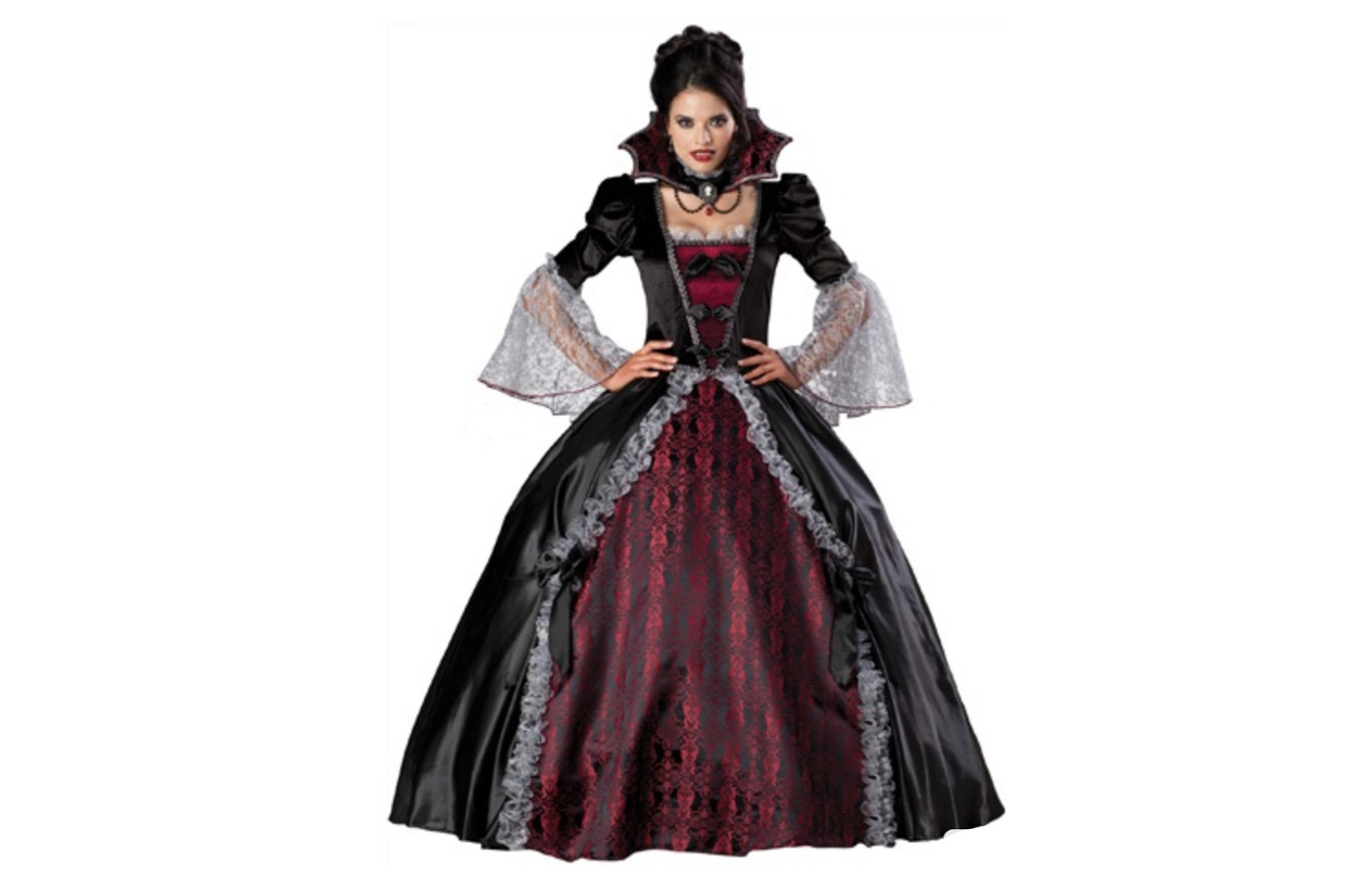 For all the glory, nobility and regality of the palace of Versailles, dark stories have been whispered through the ages about the events that have taken place behind the castle walls. Like those of beautiful queens that never aged and those who were granted private access inside were never seen again. Enter, this dark noblewoman – the Versailles Vampiress.
The gown is made from a luxurious black satin and bows that run down the front. It comes with a black lace petticoat with a slight and elegant bow. The billowy sleeves are held in place with comfortable elastic bands. And your dark look will be completed with the form of a skull cameo choker and freshly sharpened fangs – a reminder to all who see you of your dark powers.