Cashmere is such a luxurious product. It is composed of delicate fibers that have such a soft and silky finish. It is an excellent insulator and provides a high degree of warmth for its' weight but doesn't irritate the skin and cause itch like a lot of wool products can. There is a newer company, called Naadam, out on the Mongolian plateau scene that wants to manufacture this rare-ish and wonderful product in a very sustainably and viable way – which is a win for the local communities producing cashmere and those of us here who want great cashmere sweaters to keep us warm through fall and winter.
Cashmere is actually a wool but is often referred to as just cashmere. The fiber is from the cashmere goats or pashmina goats (as well as a few other types of goats) from the area of norther India and central Asia – often the region of Kashmir. The fiber is then spun into yarn which has been used to weave textiles and clothing for hundreds of years. Technically, however, cashmere isn't a wool – it is finer, stronger, lighter, softer and about 3x more insulating than sheep wool. With the coveted super-soft undercoat reserved for fine clothing.
Cashmere can be a very expensive gift to give
Of course, all this goodness comes at a price … a combination of both the scarcity and production process. For example, it takes more than two goats to produce a single two-ply sweater. Thus, prices for a cashmere sweater usually range anywhere between $200 and $500. And not only is cashmere one of our favorite things to wear during colder months, it is also one of the most popular gifts to give over the holiday season in the cold-weather fashion department.
Given our penchant for the product and the rise in conscientious consumer trends, it was nice to come across the company Naadam who is promising to 'democratize' the production, process, and retail effort to bring high quality cashmere to the market at reasonable prices. So far, the steps they are taking is to power the manufacturing process with clean energy to reduce the typical carbon footprint associated with cashmere, and also, do it without the use of any toxic chemicals.
Naadar offers cashmere that is sustainably raised and produced
The group is invested in the well-being of the local community and the goats by investing in them all around. Naadam works directly with the nomadic herders and pays them on average, 50% more than others are concurrently doing – for a feel-good in a world where consumer demand can trump the humanitarian elements of society. Naadam also puts money into the breeding and vaccination of the goats in order for them to be healthier. And collaborate with the locals on developing more sustainable grazing practices on the Mongolian Steppes.
The overall aim is not only to end up with a better-quality product, but to pass this superior item onto to customers at a lower price too. Naadam is doing real not-for-profit work in exchange for direct access to a rare and precious material resource. In the end, everyone is better off and, by cutting out the middlemen, they are able to pass the product on to consumers at a lower cost – which is actually the real price. They say that they're the only company in the world that produces a 100% premium cashmere sweater for just $75.
Feel good about gift giving Naadar cashmere this holiday season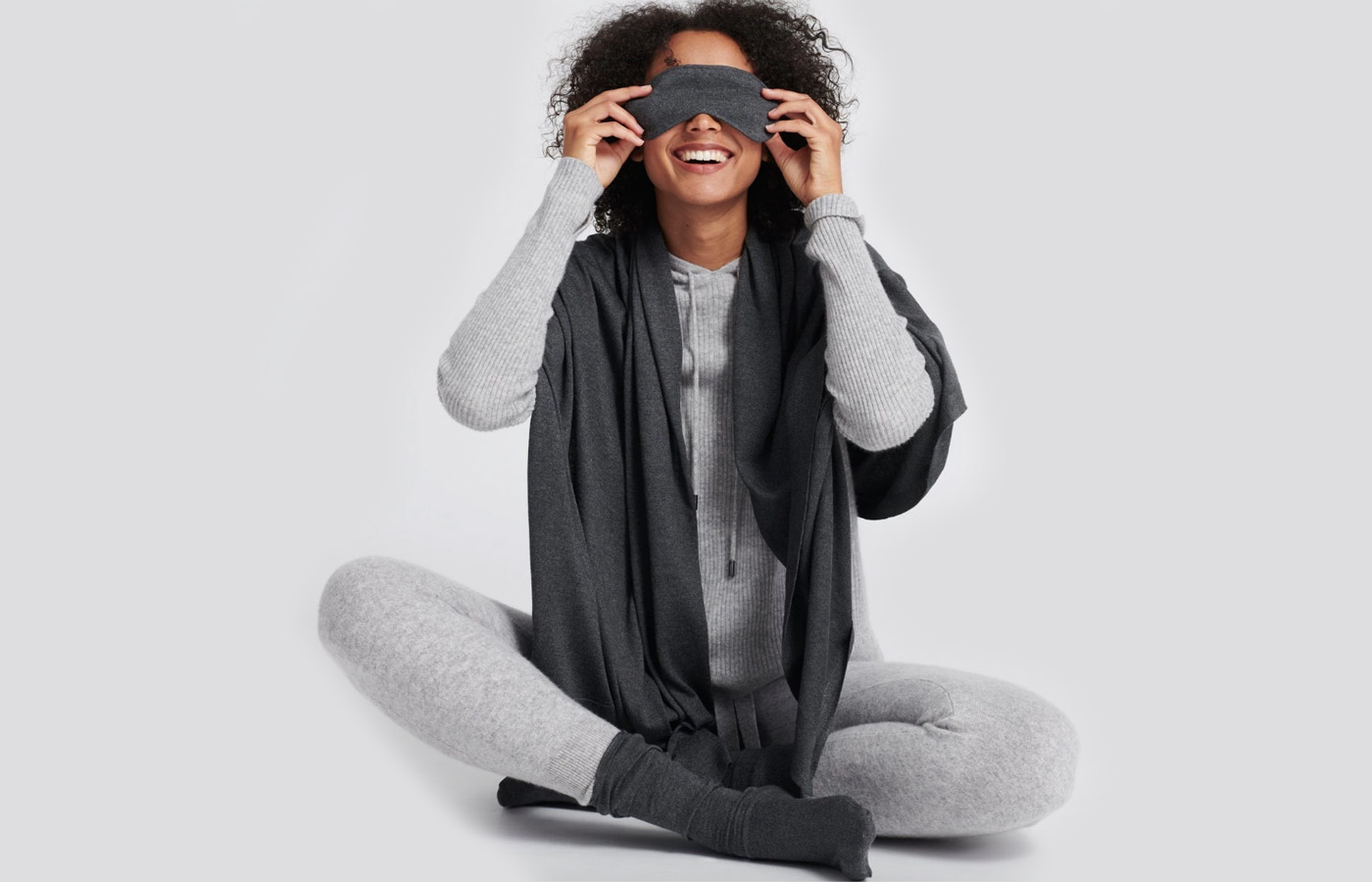 Right now, their only real physical shop is in the village in New York City, located at 392 Bleecker Street, but all of their products are available for purchase online. Beautiful sweaters for women, men, with a variety of accessories that include lusciously soft scarves, beanies, socks, gloves, robes, blankets, headbands, and travel sets.
All of the items Naadam offer are perfect for the gift giving season that is right around the corner. And the best part about it all is that you can buy with confidence and feel good about the choice. They offer free shipping on all domestic orders, and right now a free tote is available with orders over $250 USD with the code ECOTOTE.