Travis Scott's association with Nike is not new and we appreciate the fact that this multi-platinum recording artist is giving us gear that we like to adorn. Close on heels to the releases of the Air Jordan IV, Air Jordan XXXIII, Air Jordan I High and Air Jordan Low shoes, we now have the Air Jordan VI with Travis Scott's Cactus Jack stamp on it.
It is no new news that Travis Scott has a sweet spot for vintage military gear and especially washed-out earth tones. Hence, it's only natural to expect the new Air Jordan VI to host these design cues. The shoes stand out for being the 'first-of-its-kind colorway' by combining Medium Olive, Infrared, Noir, Black and Infrarouge.
Vintage Military Gear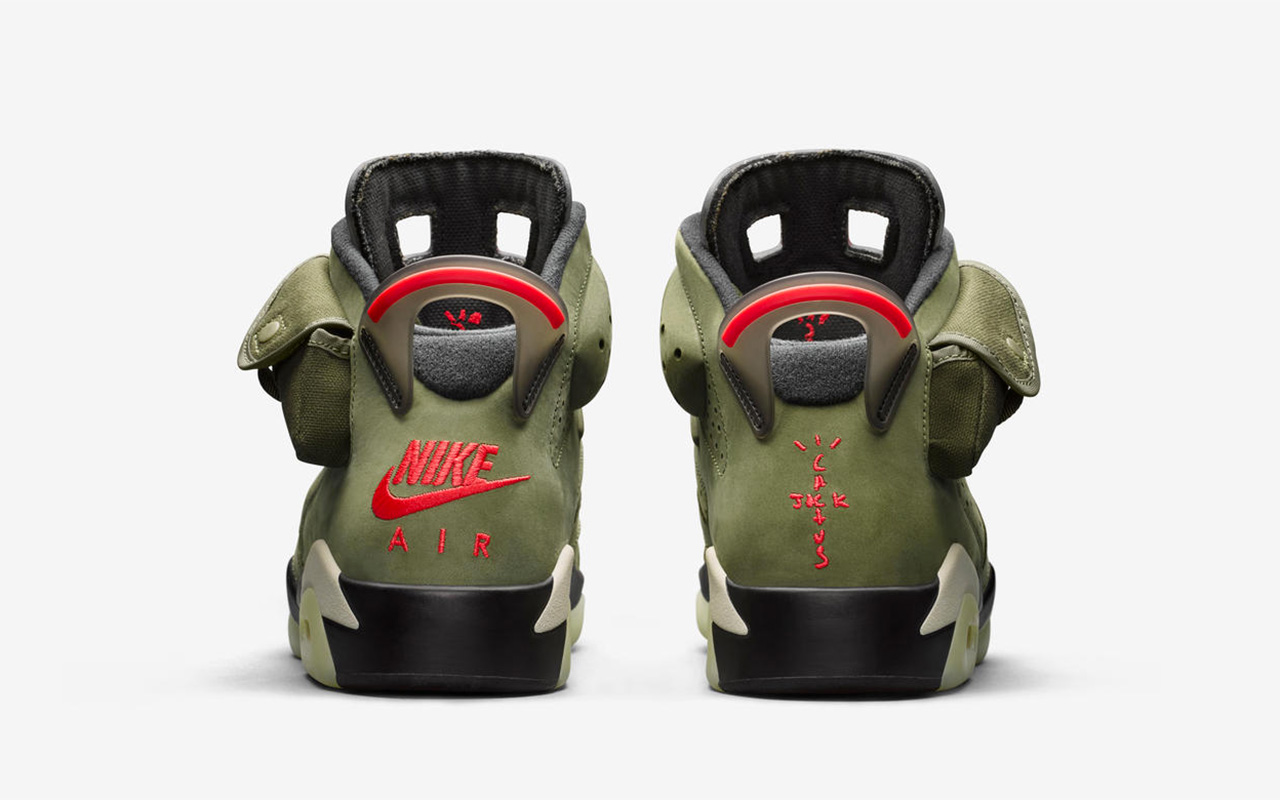 To give the shoes a superior finish, premium buck has been used and the typical neoprene tongue is replaced with a heavy canvas material. Of course these changes reflect the military jackets and duffel bags styling – the inspiration pool for this collection.
The use of a utilitarian pocket continues with this shoe. If you recollect, it was first seen on the AJI High, a glow-in-the-dark outsole and Cactus Jack branding. I question the practicality of the pocket and if it will offer any value in the scheme of things. While the styling looks great, functionality-wise it may cause a hindrance.
Shoes and Clothes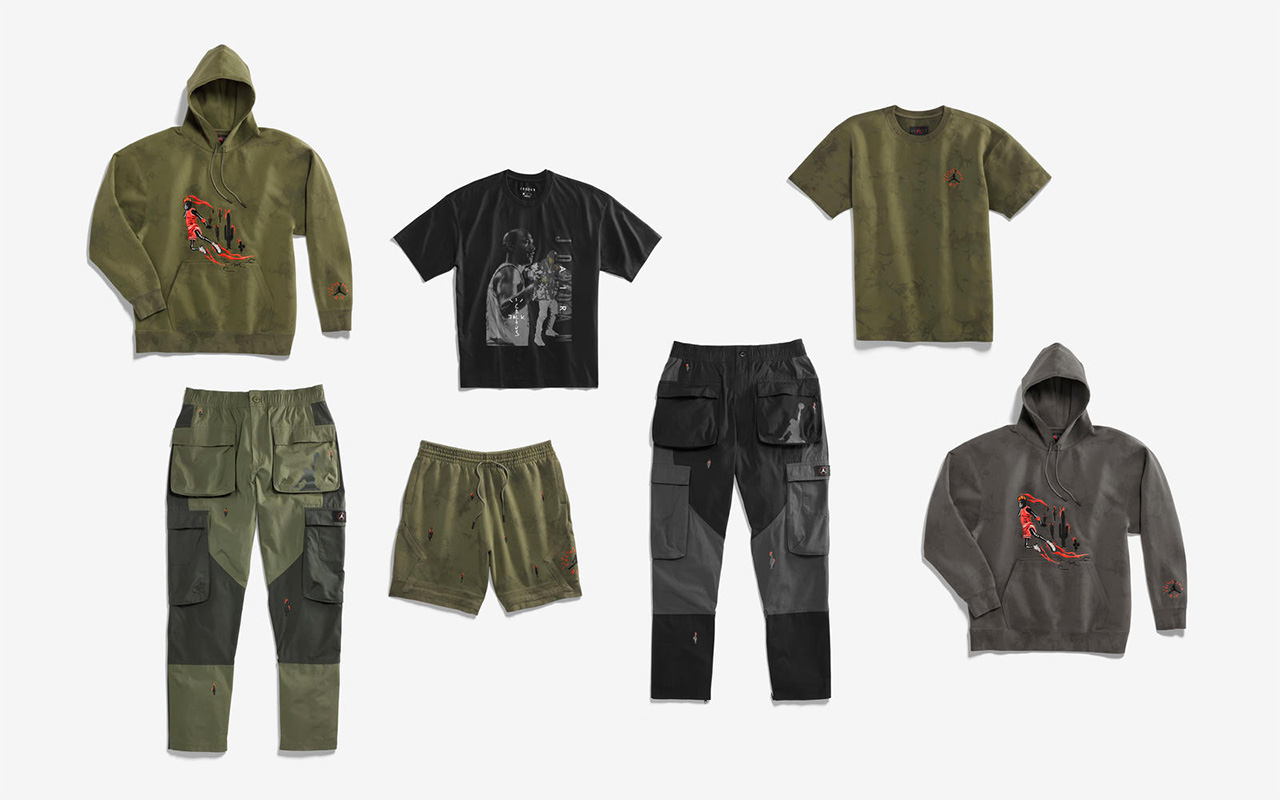 Along with the Cactus Jack Air Jordan VI, the collection is extended with apparels that match the thematic of this collaboration. Five garments streetwear trends like T-shirt, hoodies and cargo pants.
The one thing that Nike has tried to maintain is the premium look of collection. The graphics used in the styling is consistent with the Jordan images and Travis' on-stage zing. Although fleece has been used, but it's been teamed with by a mix of embroidery and puff print, to give it that elevated vibe. The collection release today, so you can go ahead and find more details here.