It's been fifty years since Seiko gave us the 'world's first quartz wristwatch'. This landmark timepiece – the first Seiko Quartz Astron watch, is also Japan's greatest achievements that sparked a new trend in watches.
December 25th marks the anniversary, and we have the 1969 Quartz Astron 50th Anniversary Limited Edition, paying tribute to the occasion. Beyond doubt, the Quartz Astron 35SQ from 1969 revolutionized the way watches were made. It gave the industry a new standard by delivering an accuracy rate of +-5 seconds per month.
This level of accuracy and precision was possible because of tech advances, which includes the tuning fork-shaped quartz oscillator and the open type step motor. Both of these are still considered as standard components of quartz watches, even today.
The Old Quartz Astron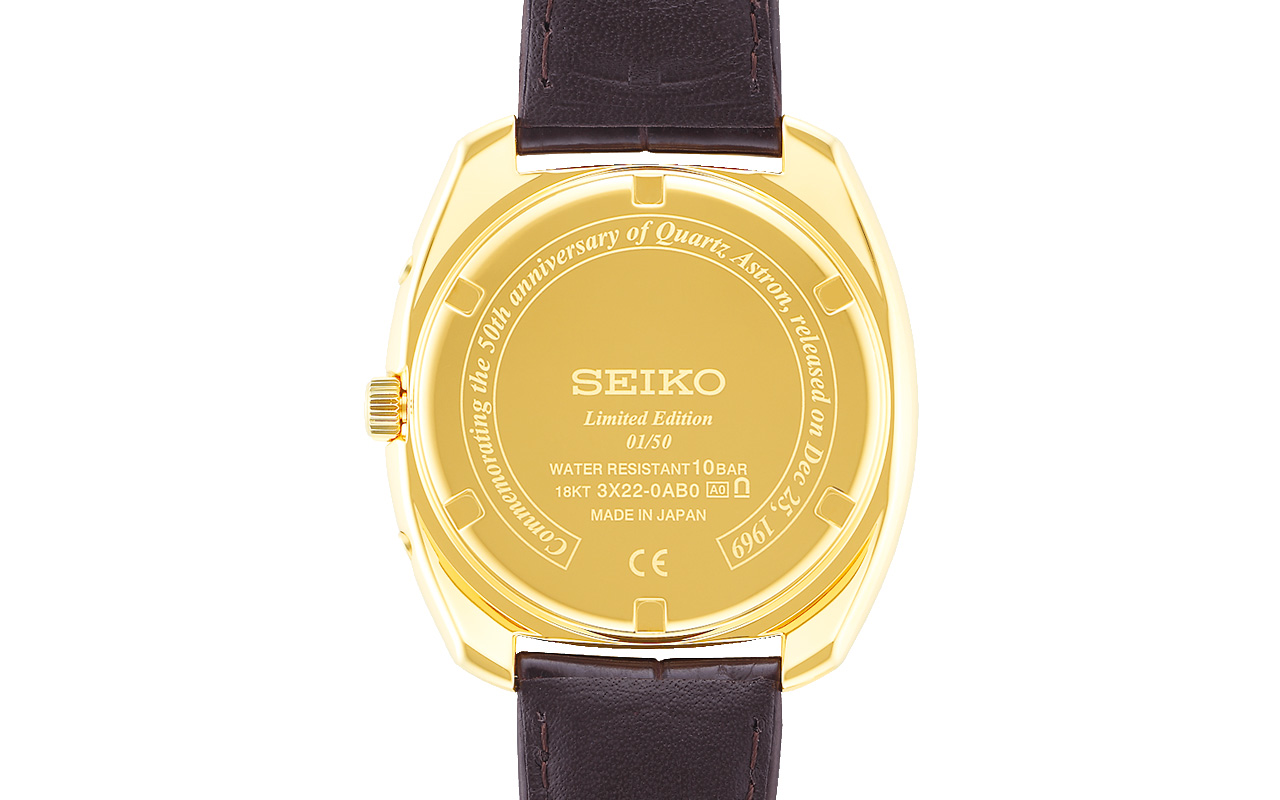 It was 2004, when the Quartz Astron was conferred the IEEE Milestone Award. It only helped that Seiko opened most of its patents for everyone to use, and it has gone on to benefit all of us. And update in the line around 2012, gave us the first GPS calibrated solar-powered watch.
The Astron GPS Solar hooked onto the GPS network and had the capability of adjusting to the time zone, at the touch of a button. Needless to say, the watch never required a battery to make it function as it took its juice from the sun.
The New Quartz Astron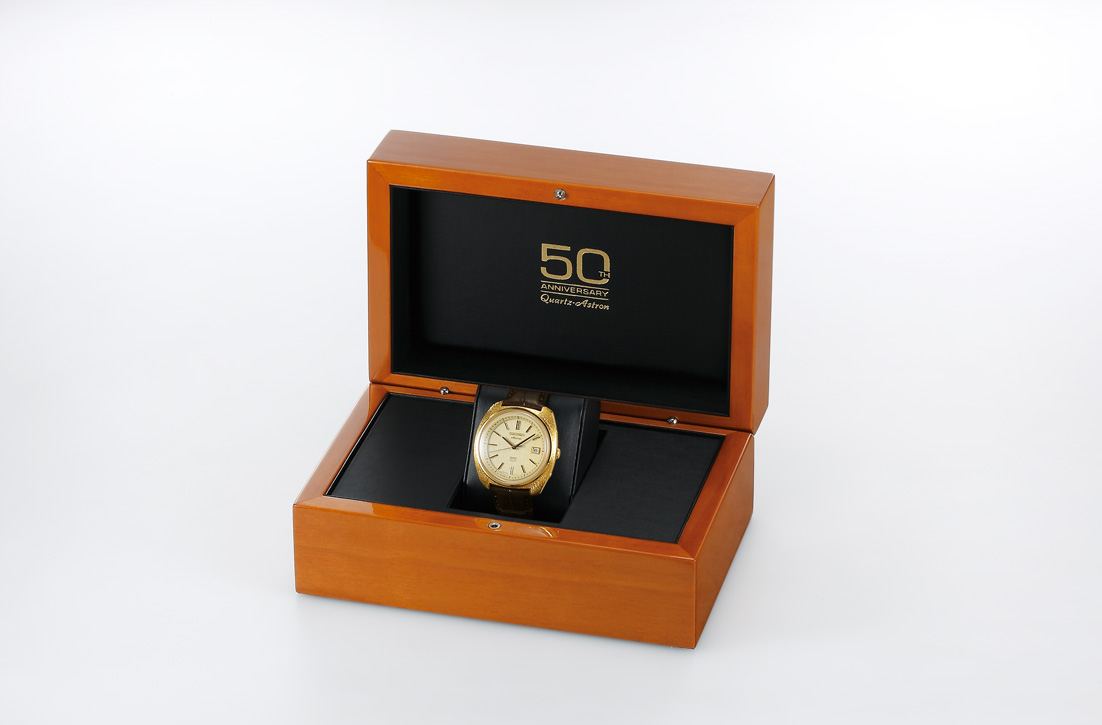 Focusing now on the 1969 Quartz Astron 50th Anniversary Limited Edition watch, you will notice that there are some visible changes to the timepiece when compared to the original. For example, the 40.9 mm x 12.8 mm case is slightly larger than the original watch. The new version is crafted in an 18k yellow gold cushion-shaped case. It has been hand-carved, making it unique.
The dial sports a vertical grained pattern and is teamed with 18k yellow gold hands and multi-faceted indexes. These indexes have been painted black, to make them stand out against the gold backdrop, which may get too overbearing without the contrast.
Details include engraving on the caseback that states – "Commemorating the 50th anniversary of Quartz Astron, released on Dec 25, 1969," "Limited Edition," and "X/50." Specs include box-type sapphire crystal, water-resistance to 100 meters, a new movement – caliber 3X22 – the world's thinnest GPS solar movement, 6-months power reserve when GPS mode is active and 2 years in power save mode, perpetual calendar date function, limited to 50 watches and price of $36,000.