Preparing for the upcoming winters, Nike has you covered with a new addition to the ACG – All Conditions Gear. Called the ACG Zoom Terra Zaherra, which is a combination of Zoom Air plus Nike React, the shoe is designed to provide warmth to your feet, while you enjoy the perks of winter – snow and sludge!
The all-weather-proof feature of the shoe, ensures that you can "Get Outside, Stay Outside." Essentially, the ACG line is designed to take on the elements and remove all barriers that stand between you and the outdoors. And since all of the gear is 'tested in Oregon', you know for sure that it will deliver its promise.
Get outside this winter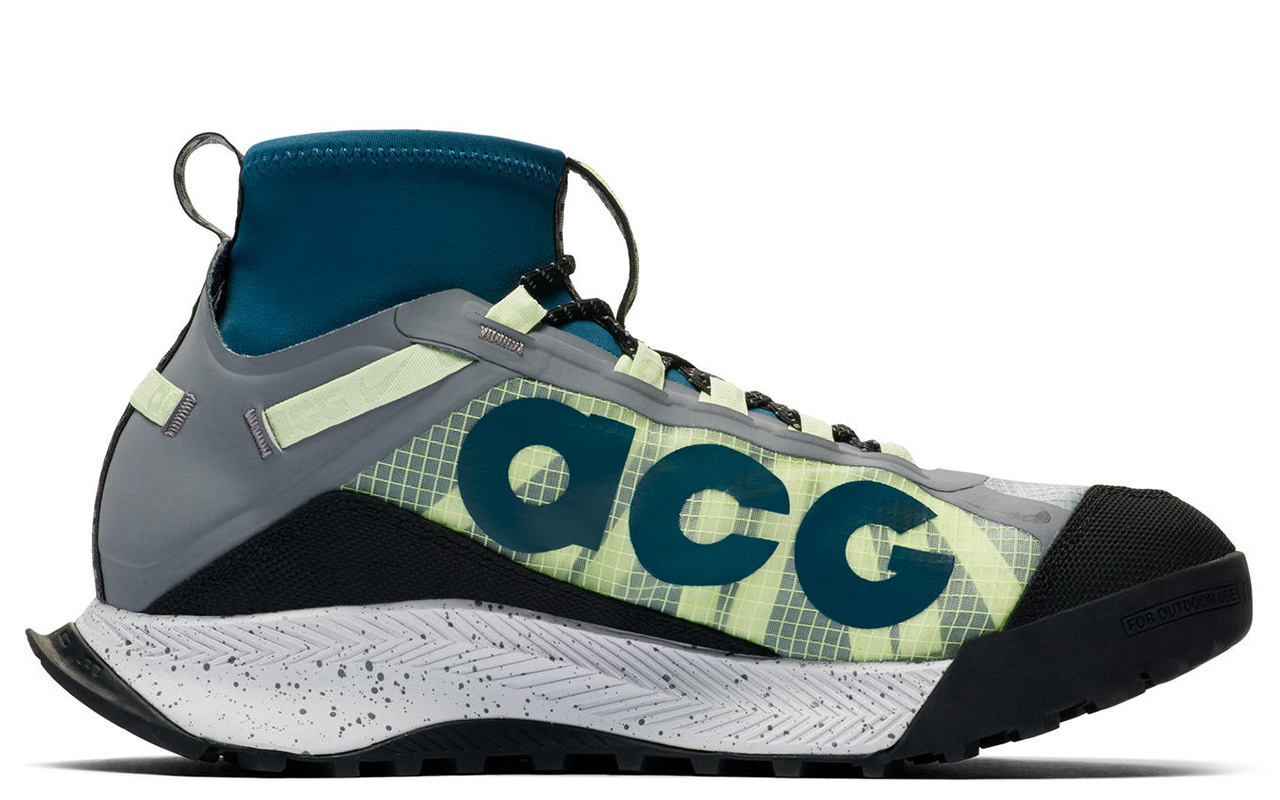 Adding stability to your gait, the Zoom Terra Zaherra sports webbing across the upper. This is to make sure that the foot is locked in place. There is a stretch bootie collar integrated to the design, which keeps your legs comfy, as it slides just under your pants hemming, keeping out the draft as well as the elements.
The core proposition behind the ACG collection, is to keep you motivated to step outside, no matter what the conditions are. This new pair of shoes follows the cues and gives you road-ready traction and cushioned feel, while tackle a walk through the woods or stuck in some sludge.
Make your own trail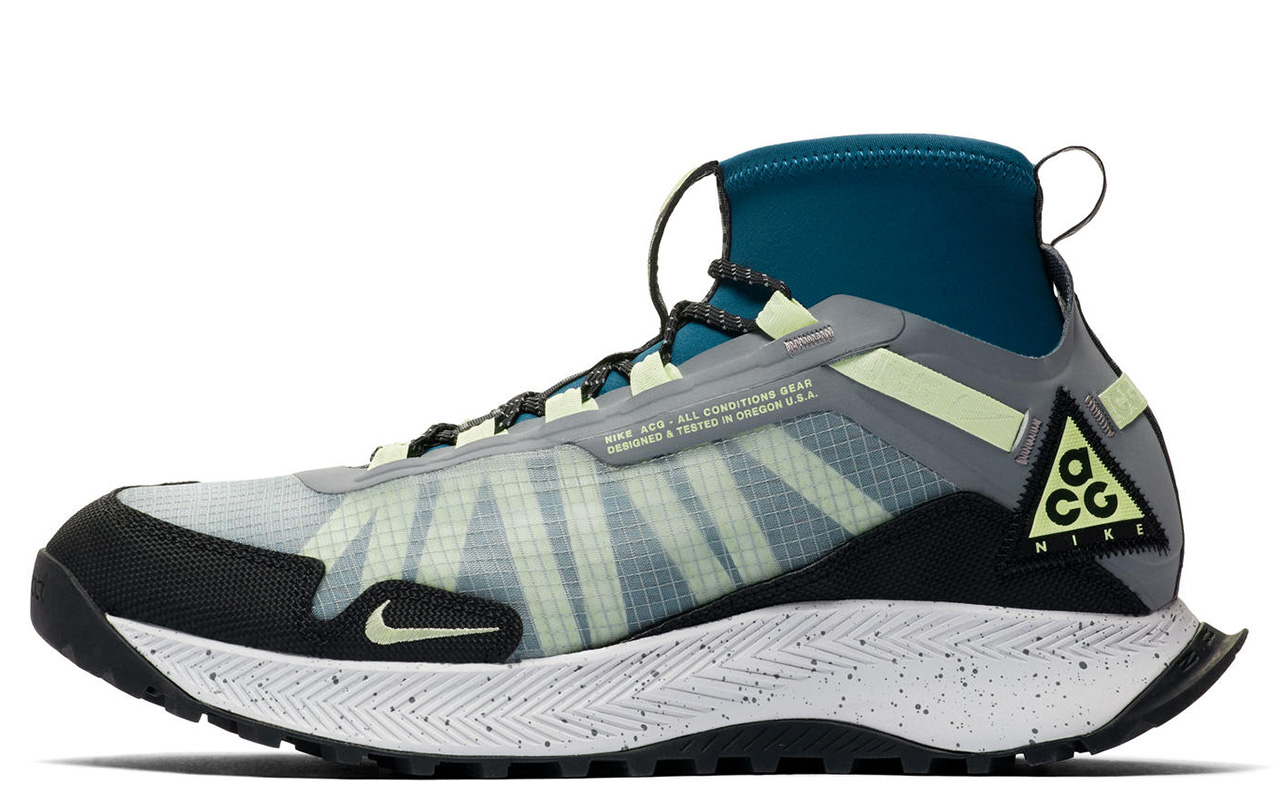 Supporting the outdoors, the shoe includes a hard rubber outsole with an all-new lug design. This is mainly to provide traction to your feet, when you are trekking. The design includes a mudguard and additional rubber at the toe, which increases its durability. Basically they make the shoe abrasion resistant.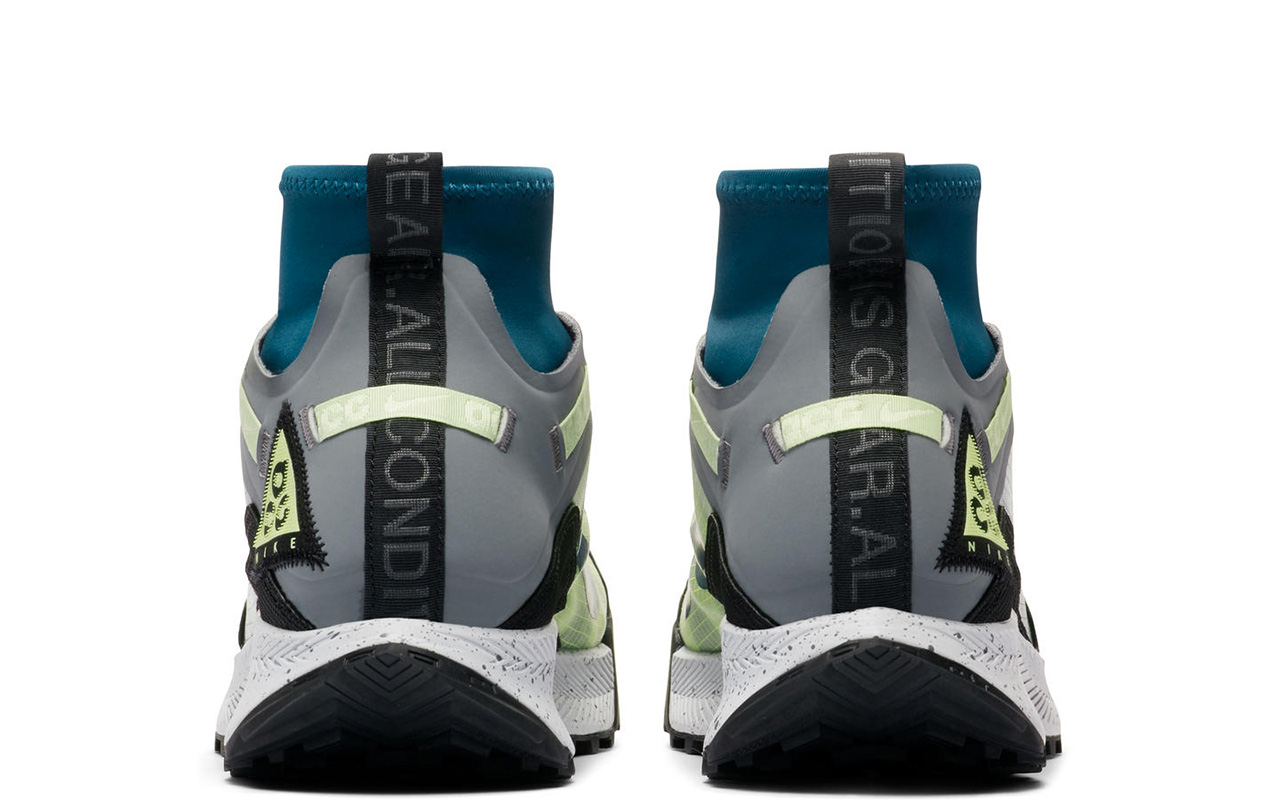 Given that these are outdoor shoes, you can expect rugged support as well as comfort fit, as these are the two essentials. Nike React foam lines the midsole, keeping the shoe light in weight and when you combine the gear with a Zoom Air unit for responsive cushioning, you definitely have a comfy gear in hand.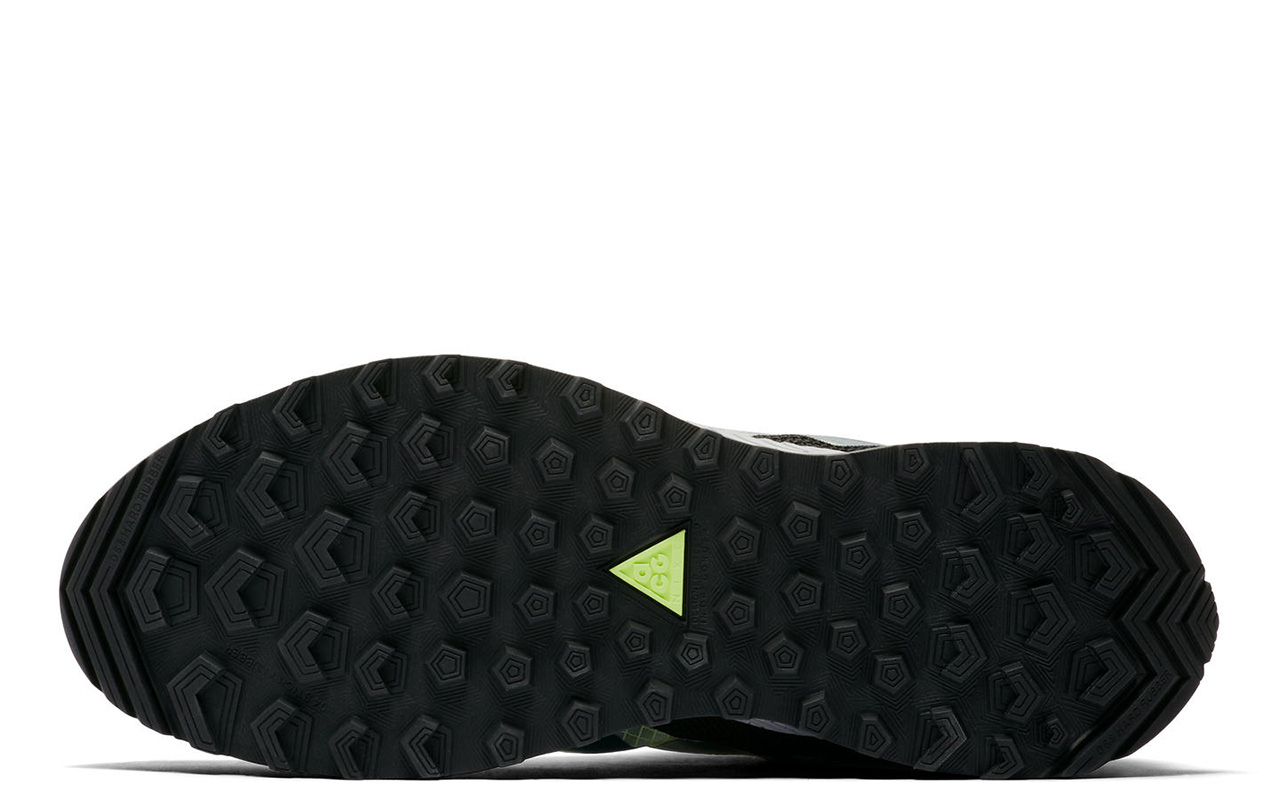 Details include TPU yarns used for the upper mesh, DWR (Durable, water-repellent) bootie and a silicone tongue. Reflective webbing and laces, make the shoe visible in the dark.
Set to hit the shelves on the 25th of October, the ACG Zoom Terra Zaherra retails for $180.