Making their debut in 1982, the Nike Air Force 1 (named after Air Force One—the aircraft that carries the U.S. President) made a hasty exit in 1984. They were re-released in 1986 and sporting the modern italic Nike logo, the Swoosh on the bottom on the back of the shoe, gave it the iconic cues that we follow till to date. Adored by sneaker collectors, the Air Force One are quite often denoted as sneakerheads.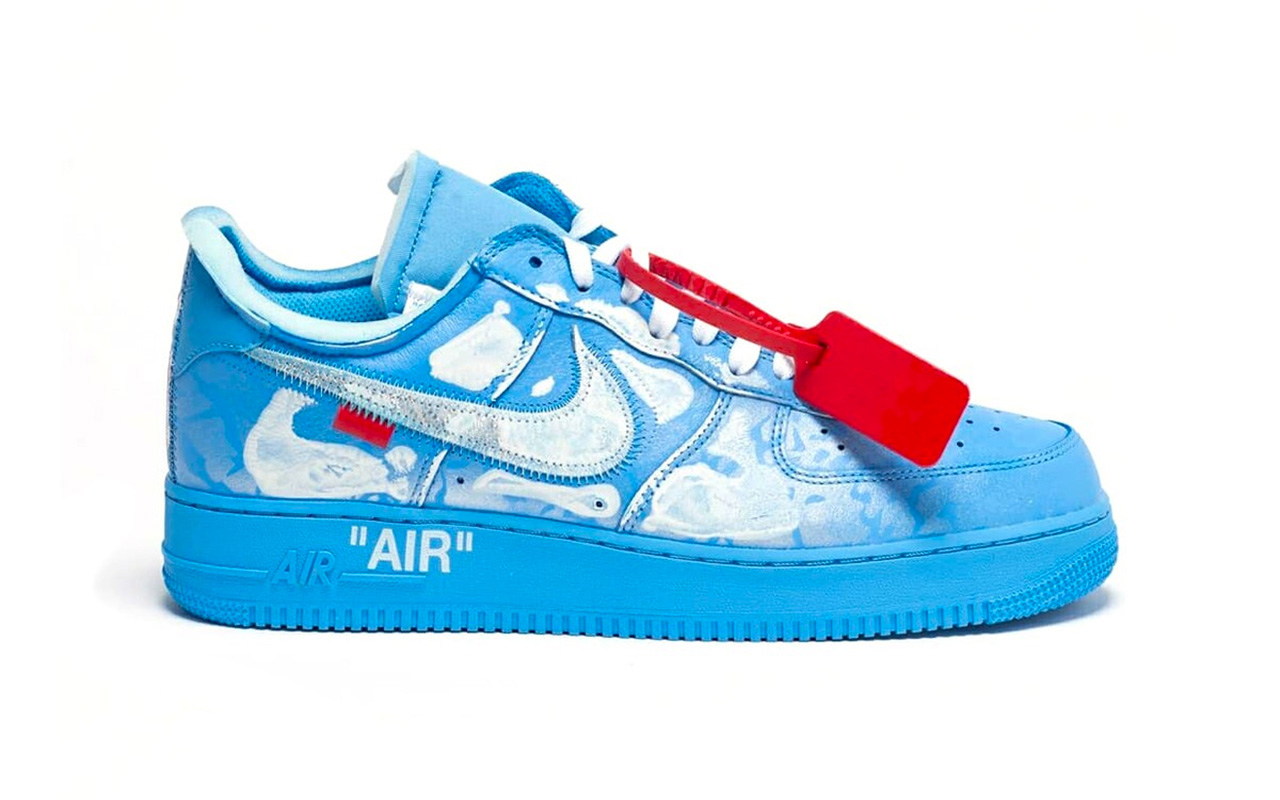 Typical to every Air Force 1 '07, you will find leather, synthetic or textile upper depending on color. The perforations on the body, give ventilation to the feet. The foam sole includes encapsulated Air cushioning and the non-marking rubber outsole provides traction and durability. To ensure a snug fit, there is padding at the collar.
Limited Edition for Virgil Abloh and MCA Chicago
Limited to just 20 pairs,Cassius Hirst, the nineteen-year old son of celebrated artist Damien Hirst, gives us this custom pair of shoes. Said to be an MCA-exclusive artist collaboration, the pair of shoes were painted by Cassius for the Church & State pop-up event at the museum. Virgil Abloh got Cassius be a part of the NikeLab's Chicago Re-creation Center workshops.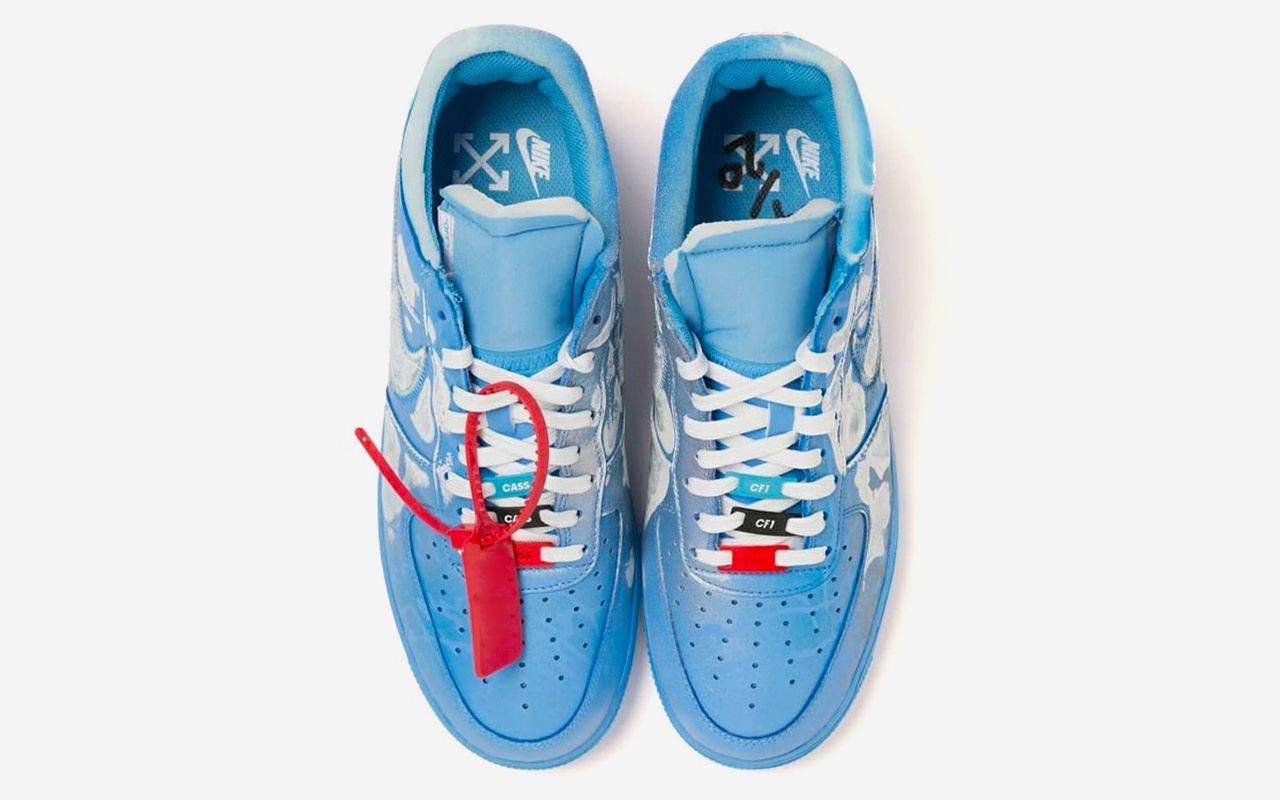 At the workshop, Cassius interacted with students of the area and showed them how to spray-paint shoes. They even painted mini-basketballs with brushes, as spraying paint was not possible. Cassius went on to showcase how stencils are used and hoped to inspire the students in some ways.
Painted to Perfection
Much inspired the x-ray of the foot, these custom painted pair of shoes sport a unique color scheme. The flooded blue pair sees the use of white and silver color combinations. The custom lace locks in red, white, and black and the use of red hints through the heel of the shoe, add a little spunk to the vibe.
The insole of each pair of shoe has been inscribed by a '1/20' on the insole. Packaged in a customized box, the shoes unique, since they are hand painted. Blend streetwear and art, this exclusive collaboration comes at the price of $3,000 per pair.