There is no stopping Nike from releasing new shoes stamped with a popular basketball player's signature style. The Kobe V Protro Chaos is the latest from the top sports shoe brand in the world. It's a newer version of the Kobe V which was first introduced in 2009.
Back then, it made a noise because of the interesting choice of colors. The pair was introduced on Christmas day ten years ago. Today, the Protro Chaos form is being shown off. The Kobe V, like the Kobe I and Kobe IV, comes with the Protro variant but with a modern twist.
Familiar Design, New Technology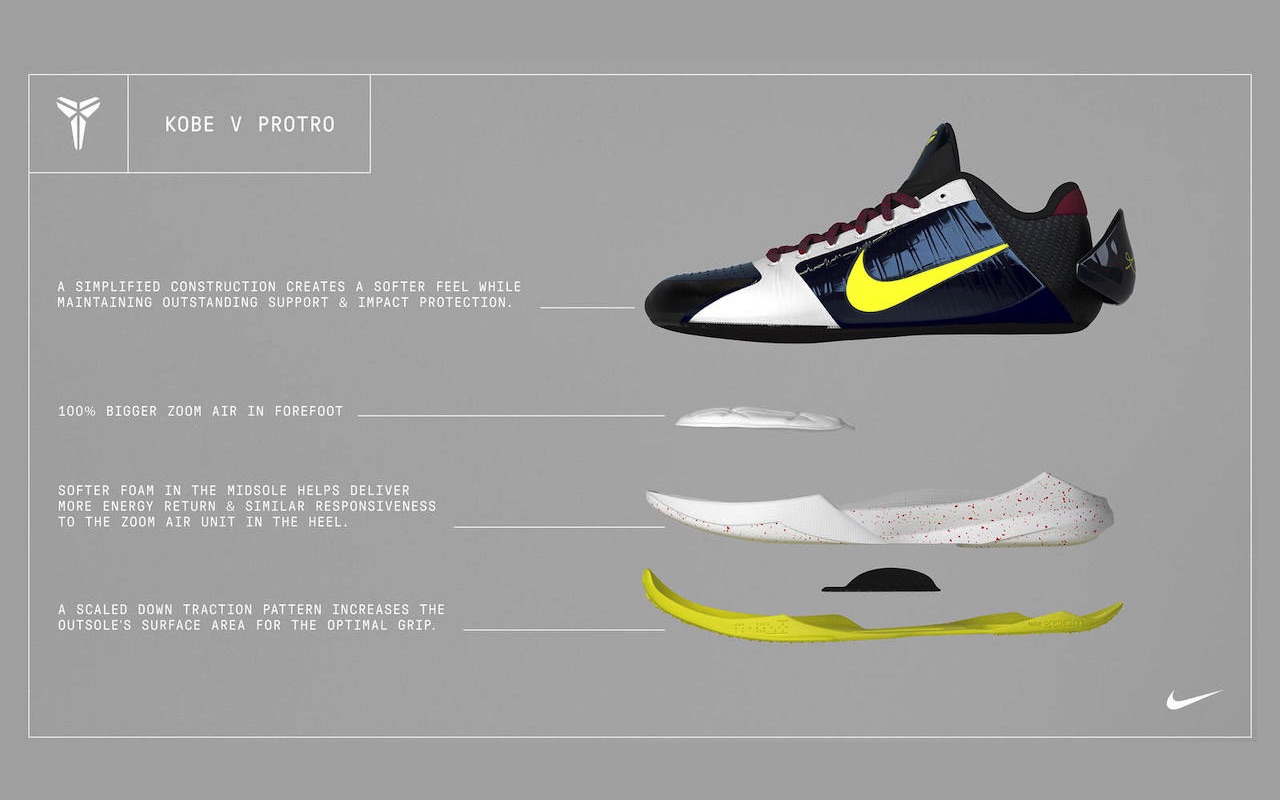 This is another expansion of the Kobe line. This one though now comes with a new technology and design that we will all get to see on January 3, 2020.
Nike is preparing this pair with a number of improvements like 100% bigger zoom air in the forefoot as illustrated in the image above. The construction is more simplified now for a softer feel while maintaining outstanding support and impact protection.
The midsole features a softer foam. This helps bring more energy return, as well as, responsiveness to the zoom air unit within the heel. The outsole's surface area is then increased by a scaled-down traction pattern for a more optimal grip.
"Chaos" Out Next Year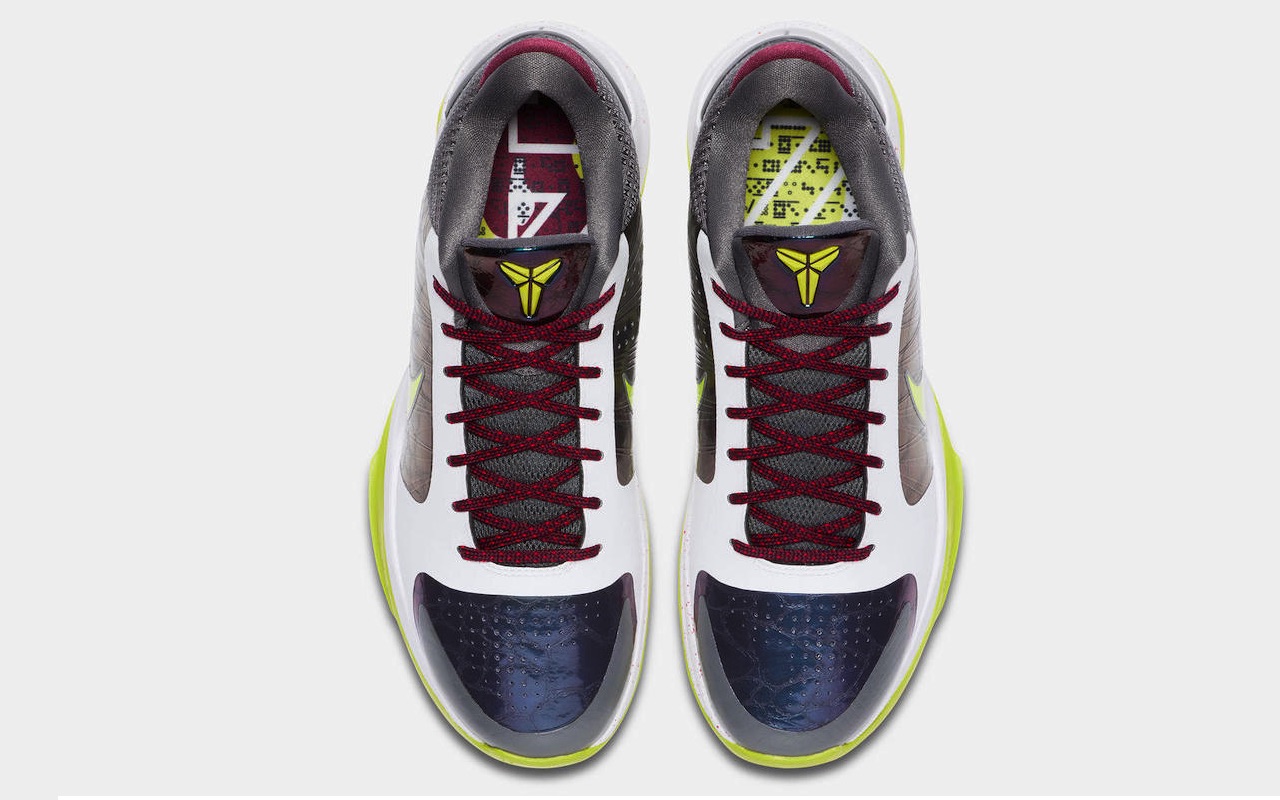 The Nike KOBE V Protro Chaos will be released in North America beginning next week. The Chaos color on this fifth signature sneaker from Kobe Bryant is expected to attract the sneakerheads and fans of the NBA star.
No information on the price but we're not expecting it to be cheap. Once you buy a pair, we're guessing the price will even go up. Try scoring a pair at select Nike Basketball stores and Nike.com.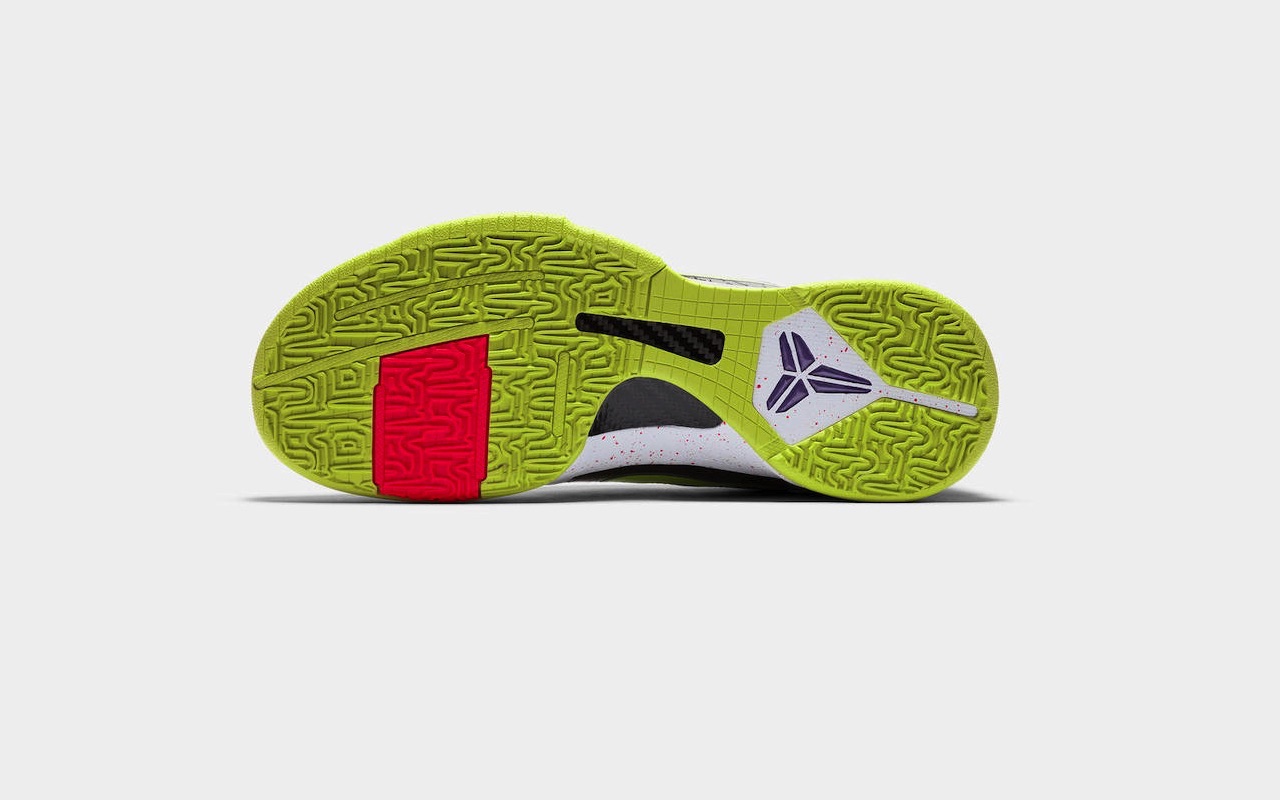 We can't believe it's already the 10th year anniversary of the Black Mamba's Kobe line. The KOBE V Protro Chaos model is almost ready. We have no idea how many pairs will be released and for much but we sure will be waiting for this.