The Nissan Destination Frontier is a special one. The Frontier has a reputation of being the most affordable pickup truck in the USA. Nissan fitted the Destination Frontier with a bevy of rugged off-road mods and a survival kit, gave it some fancy body graphics, and an affordable price tag. The result is a Frontier pickup truck that makes us yearn to explore the wilderness.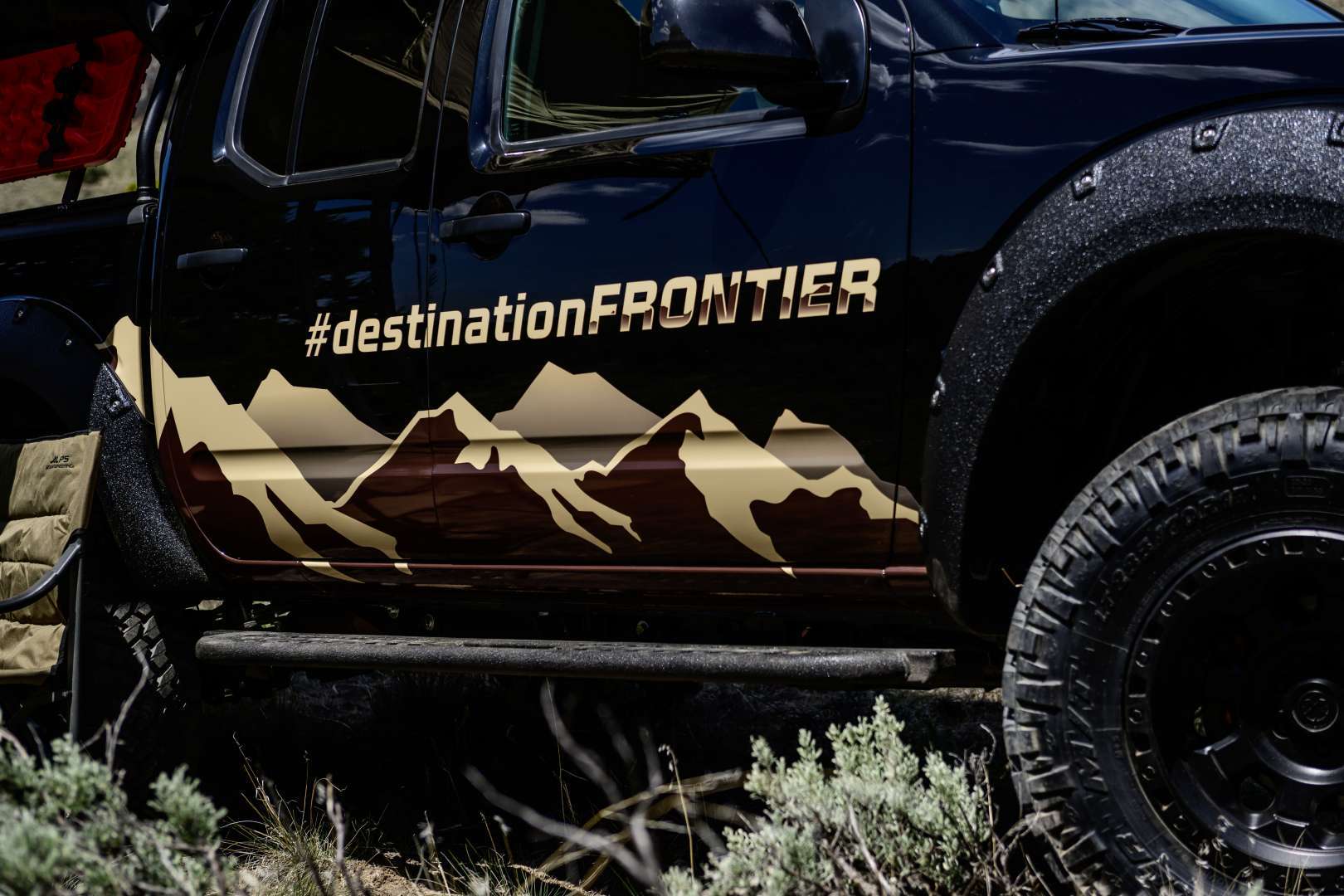 The Nissan Destination Frontier is built for overlanding
Overlanding? Yes, it's a different type of off-road adventure. Rather than going over huge boulders and conquering the most inhospitable terrain, overlanding caters to the explorer within. It's a nice way to spend time outdoors, but there's a problem. Overlanding is an expensive hobby. But with the Nissan Destination Frontier, it proves you can have a highly-capable overlanding truck even with a small budget. If and when the Destination Frontier enters production, it will cost under $40,000. That's less money than an equivalent Chevrolet Colorado ZR2.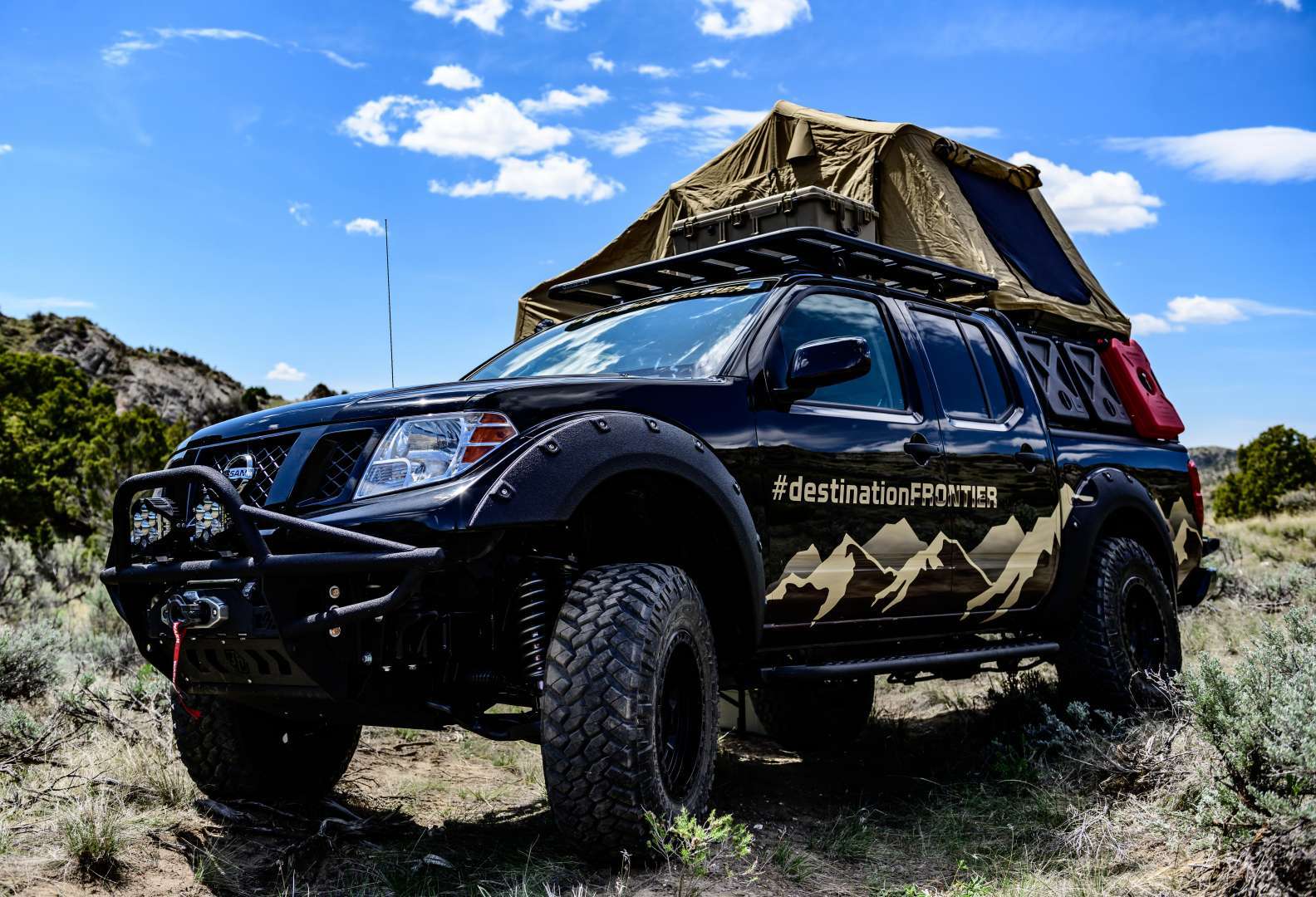 It's not an ordinary Frontier
Look at it! It's the most handsome and most rugged Frontier we've ever seen! Nissan carefully selected high-quality off-road mods to give the Destination Frontier an aggressive look. It all starts with a 2019 Frontier Crew Cab SV 4×4 Midnight Edition. The increased ride height is courtesy of a Nisstec 3-inch lift kit. It rolls on American Racing AX201 wheels and chunky Nitto Trail-Grappler off-road tires. These alone will ensure traction and grip over demanding off-road terrain.
The Destination Frontier also comes with a Hefty Fabworks front bumper complete with skid plates and rock sliders. The new bumper is home to a WARN Industries Zeon 10-S winch, WARN Epic winch hook, and a WARN winch roller fairlead. Because when you're out in the wild, it helps to have a powerful and reliable recovery kit. Nissan also threw in a set of WeatherTech floor mats to protect the carpets from mud, sand, snow, and dirt.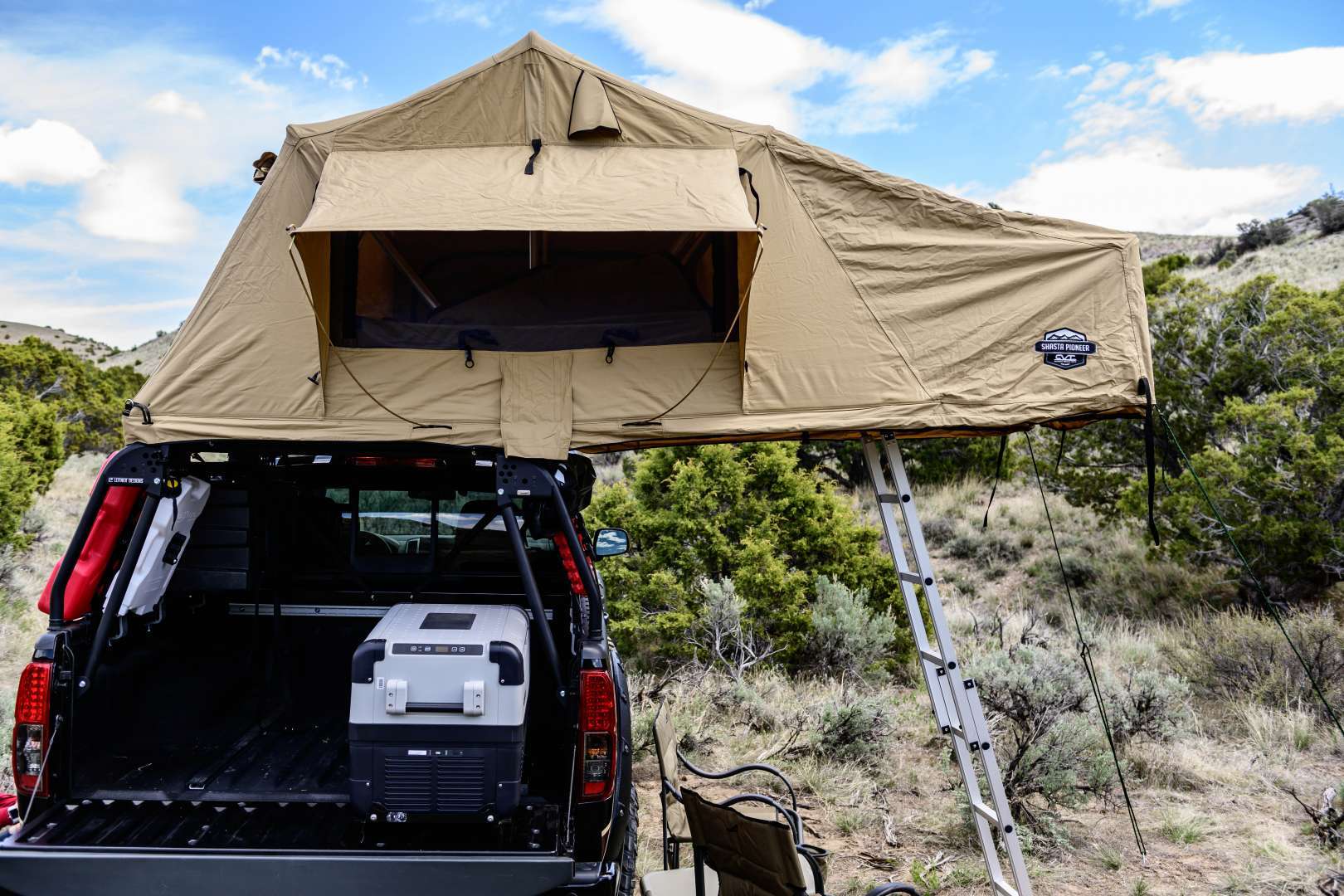 The bed rack comes with an overnight tent
Overlanding is not a simple day trip. Thankfully, the Nissan Destination Frontier comes with a fully-equipped Leitner Designs bed rack. It contains a CVT Mt. Shasta rooftop tent, a Dometic fridge/freezer, a Rhino-Rack power tray, and powerful fog lights courtesy of Baja Designs. It comes with everything but the kitchen sink.
It has a powerful V6 motor
The Destination Frontier has the power to push through unforgiving terrain. The powerful and torquey 4.0-liter DOHC V6 engine produces 261-horsepower and 281 pound-feet of torque. Nissan says the motor is tuned specifically for overlanding. When properly equipped, the Destination Frontier can tow 6,720-pounds, which is not bad for a midsize pickup truck.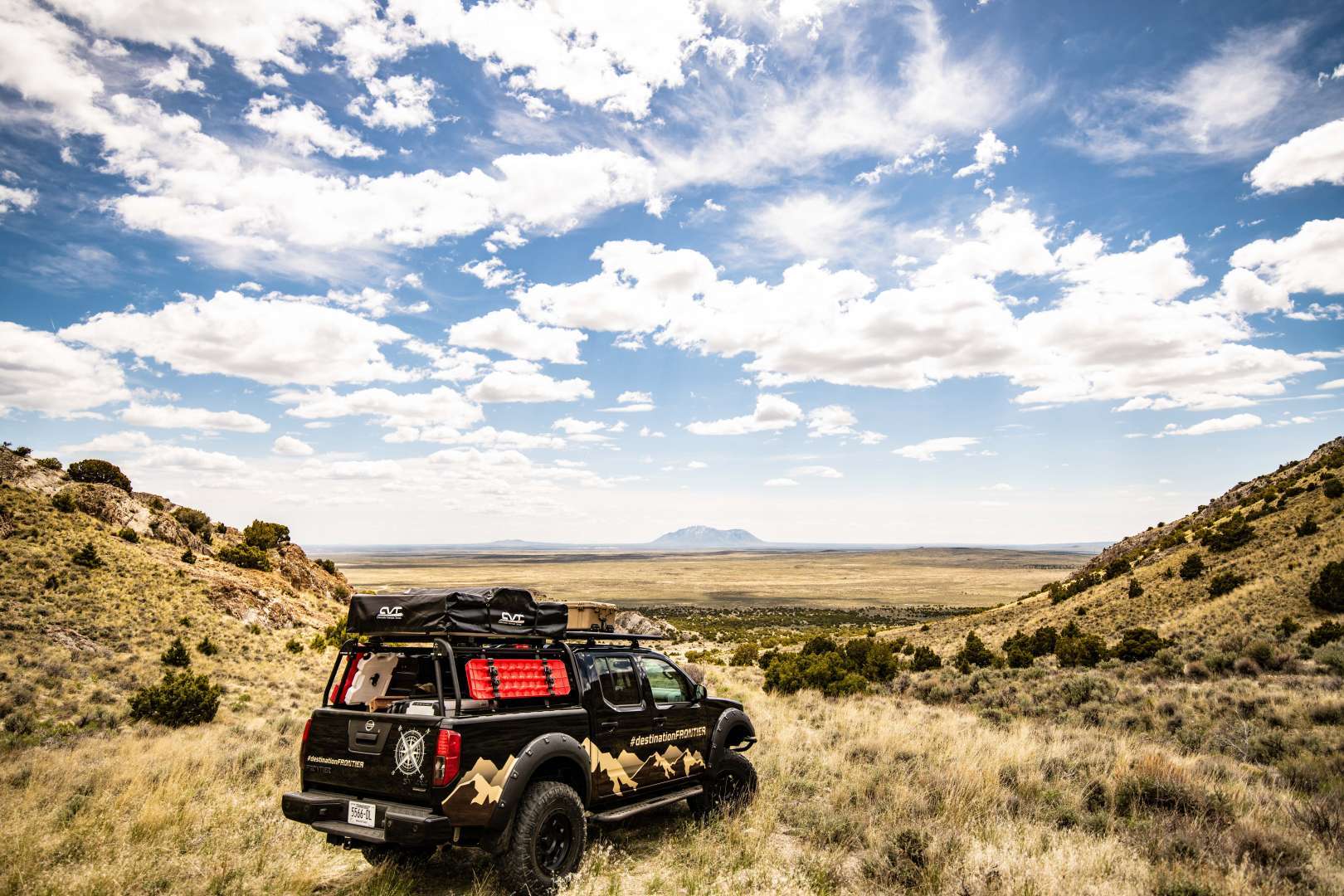 It's on display at the 2019 Overland Expo West
Do you like what you're seeing so far? Head over to the 2019 Overland Expo West in Flagstaff, Arizona from May 17 through 19 to get a glimpse of the one-off Nissan Destination Frontier. Nissan explicitly says this truck is merely a project vehicle and is not available for purchase. But if you plead nicely, Nissan might just change its mind.