Earlier in June, I had the good fortune of visiting Stockholm and had a great dining experience at the Fotografiska Museum's in-house restaurant. While the goal was to experience the much-talked about 'plant-based' meals, whipped up chef Paul Svensson, an exhibition by Mandy Barker caught my fancy, but made me lose my appetite.
Called the 'Sea of Artifacts', Mandy has put together a photographic exhibition on all the plastic waste that our oceans and beaches are plagued with. The clever thing that Mandy does, is that she collects the plastics and works them into beautiful art forms and then photographs them.
The message behind her work was to build awareness around the dangers of this plastic that she found in the oceans. How it was destroying our animal and plant kingdoms. The truth is that plastic never disappears, it simply breaks down into tiny microplastics and eventually make their way into our bodies via the food that we eat.
What Goes Around Comes Around!
It's time to break the cycle, and Brooklyn-based minimalist sneaker brand Oliver Cabell is trying to do their bit, by being more than just another name that raises awareness about plastic waste. They are walking the talk, by providing a solution to what is a BIG problem.
Oliver Cabell has launched 3D-printed sneakers that are made from recycled plastic bottles. In a bid to bring about a change in habits and nurture the trend of eco-conscious footwear, the shoe brand is making the effort to give us quality footwear that have a compelling story as well.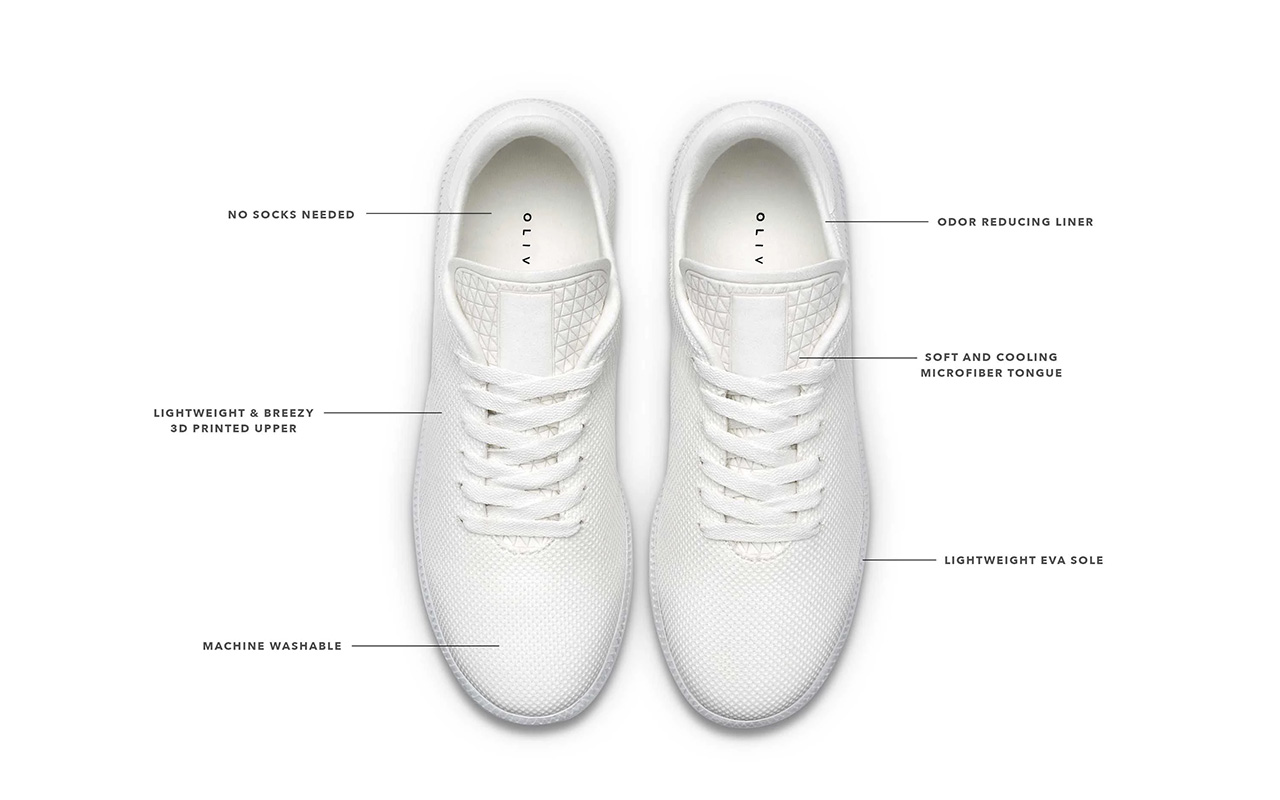 For those who don't know it, about eight million tonnes of plastic waste makes its way to the oceans and every year, the numbers keep increasing. Clothes, bags, furniture – you name it and you will find it, hopefully not in the belly of an unassuming sea creature.
Some of this plastic waste has formed a large mass in the Pacific Ocean and is called the Great Pacific Garbage Patch. Located between Hawaii and California, this large patch is almost three times the size of France!
When you have data like this to work with, it only makes sense to endorse efforts like the Phoenix Shoes that Oliver Cabell have designed. Imagine, only nine percent of the plastic waste, gets recycled. The light and stylish sneakers, definitely answer the brief of turning recycled plastic into something meaningful.
How Do They Do It?
The team at Oliver Cabell receive recycled plastic water bottles and the wash them thoroughly. The bottles are later shredded into small flakes, which in turn are melted. Once the melted plastic is cooled, it is pressed through a die, which helps it to form into long strands of yarn.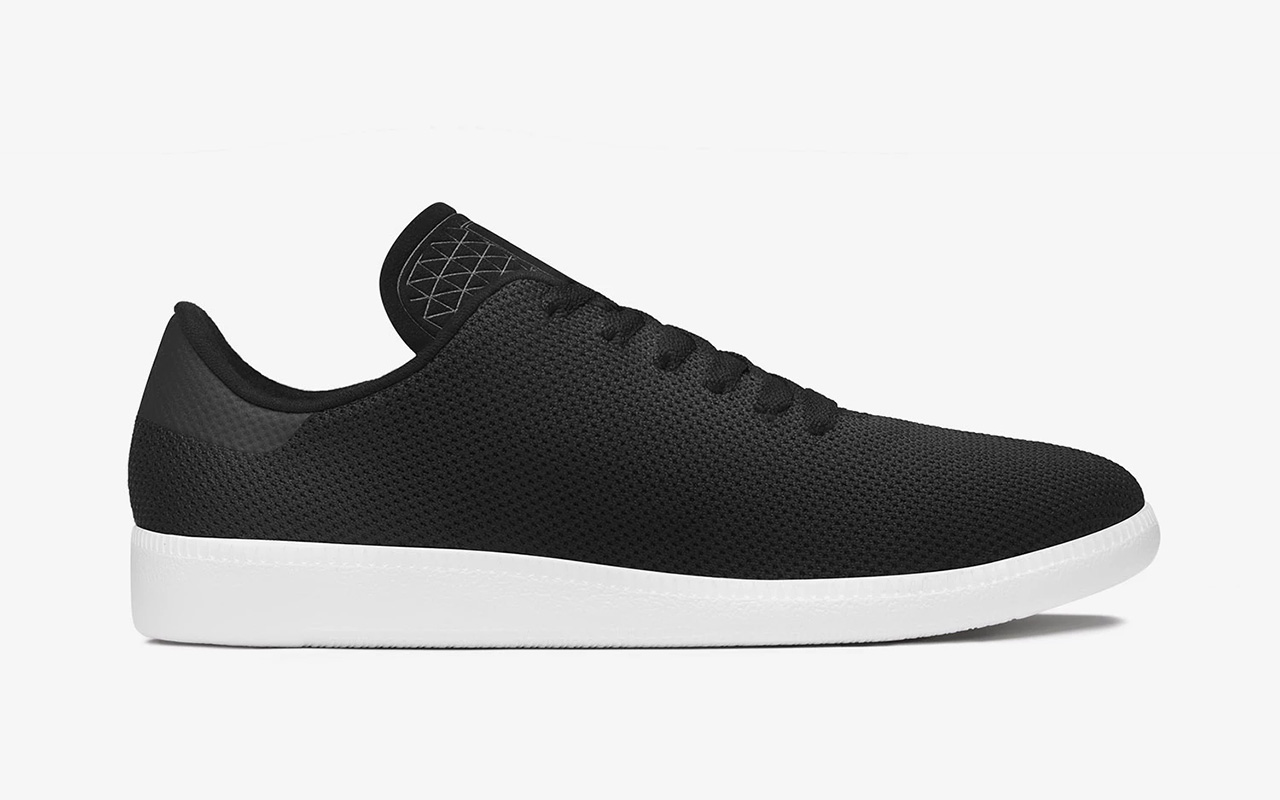 This yarn is refined for a little bit more and then spun through a 3D printing machine. The result is a great looking upper portion of the shoe. It took Oliver Cabell about two years to work on it and refine the process, till they could give us the Phoenix – 3D printed shoe made of recycled plastic bottles.
One of the features of this shoe is that you can machine wash it. Thanks to the antibacterial lining and the fact that they are moisture-wicking, you can wear your pair, without any socks, if that's how you will want to wear them. The making of these shoes also results in 80% less waste and a seamless upper that requires no cutting or stitching.
Available in two colors – black and white, it takes about eight bottles of plastic to make one. Given that they are affordable and can be picked of under a hundred dollars – ninety-five to be exact, the shoes are extremely fashionable and environmentally safe.