I'm not afraid of heights. But the thought of free-falling thousands of feet to imminent death strikes fear in the heart of many. I got sweaty palms watching the trailer of Free Solo, the Oscar-winning documentary about Alex Honnold, the man who climbed El Capitan in Yosemite National Park without ropes or safety harnesses. Least to say watching the entire film made all the hair in the back of my spine stand up as I cringed and held on for dear life.
But on a lighter note, we got word that Free Solo director Jimmy Chin is listing his Chevy Express van on Turo. Chin was living the van life in his beloved Chevy Express while filming the documentary and climbing alongside Alex Honnold.
As it turns out, Jimmy Chin is partnering with Turo to make his adventure van part of Turo's incredible selection of vehicles.
Summer travels mean the van is sitting idly in Jackson Hole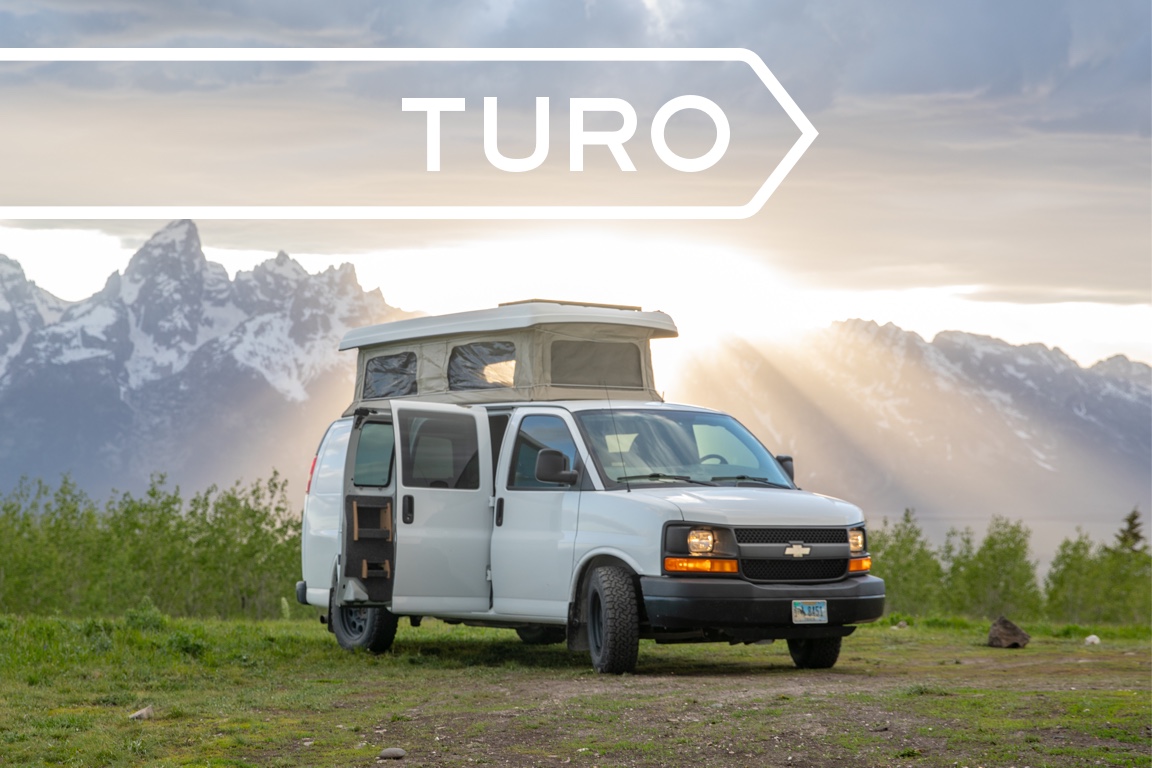 Living the van life means having your own van to call home. Adding authenticity to the entire filming of Free Solo is living in the wild outdoors. Jimmy Chin's 2012 Chevy Express Van has taken him on numerous skiing and climbing trips around North America. But this summer, the Oscar-winning director is traveling to other parts of the globe, which means his beloved Chevy Express is sitting idly at Chin's home in Jackson Hole.
Jimmy Chin understands the average car is idle 95-percent of the time. Instead of allowing depreciation to creep in while the vehicle is in storage, why not allow people to create their own unforgettable adventures while the vehicle earns money as well?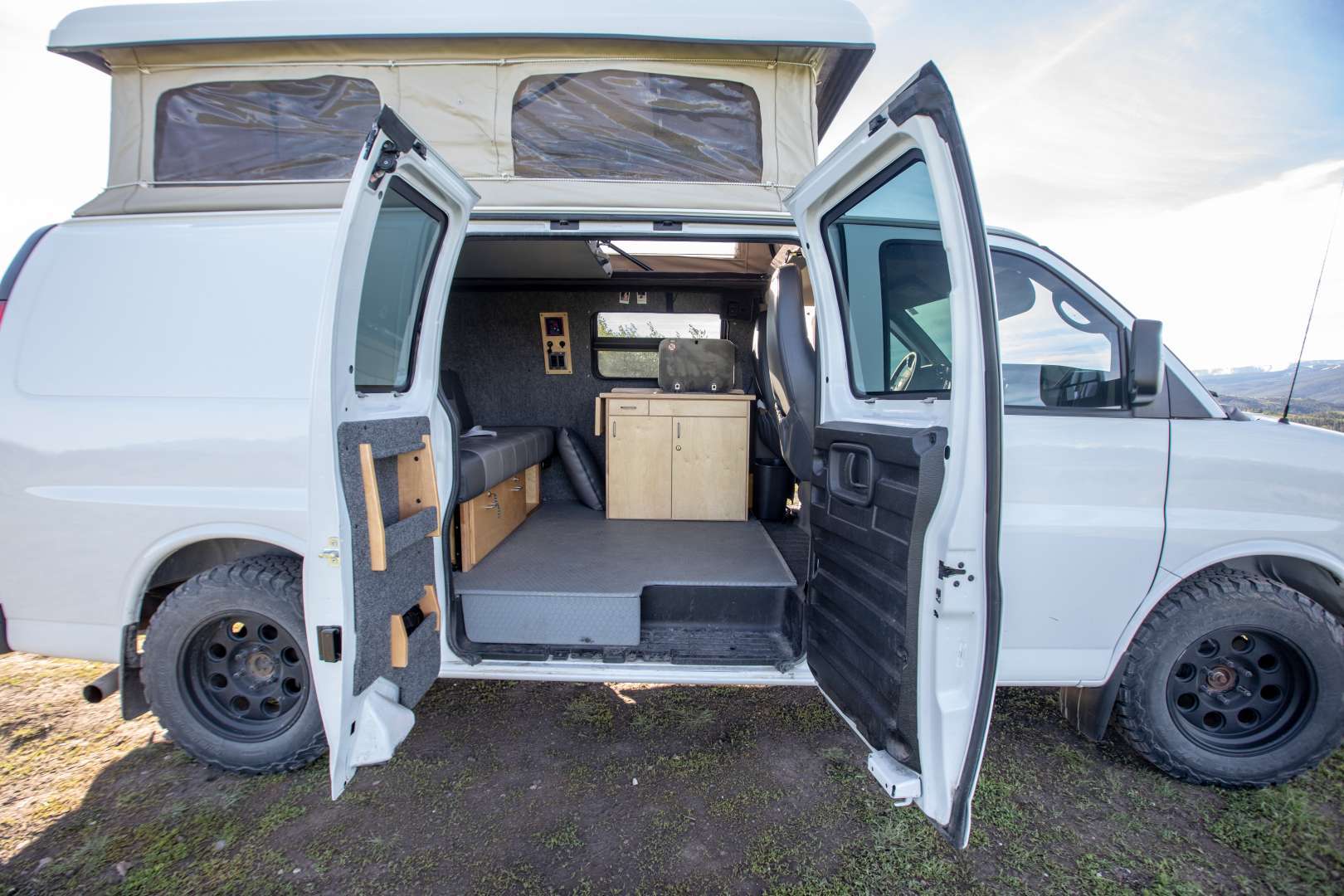 Hence the reason why Chin is partnering with Turo, one of the leading peer-to-peer car-sharing services operating in North America. Turo offers over 850 unique makes and models of sedans, sports cars, electric vehicles, trucks, SUVs, and yes, vans. And now, Jimmy Chin's 2012 Chevy Express Camper van is included in Turo's lineup. "My passion lies in sharing stories that inspire people and open their eyes to a different world. I appreciate that Turo thinks along the same lines and helps people travel in a more sustainable way. Whatever adventure you're planning, Turo can help you find the perfect ride for your trip," said Chin.
But we're not talking about an ordinary 2012 Chevy Express Van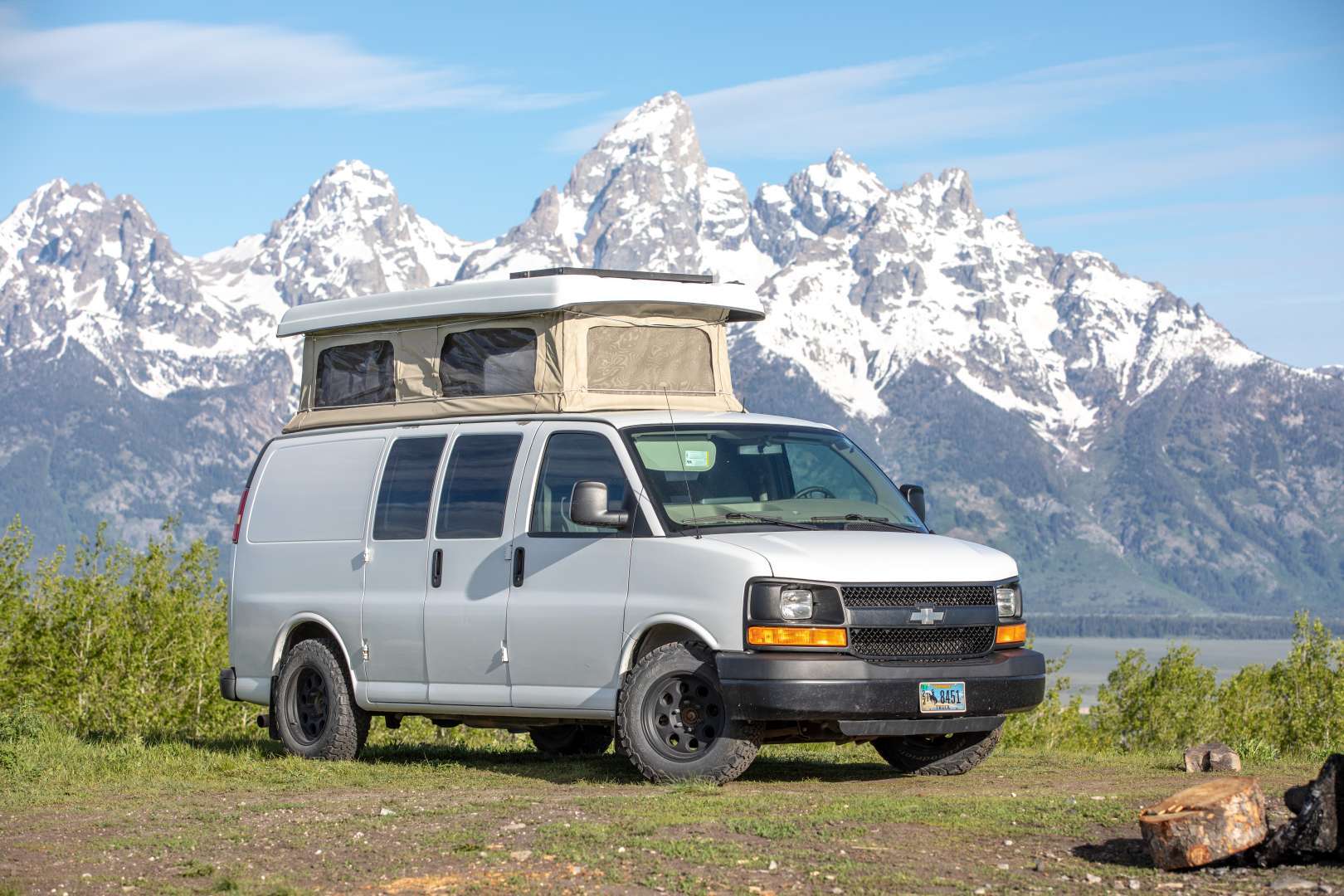 Living in the wild outdoors is a bit of a challenge, most especially if you're used to having the appurtenances of modern life. Jimmy Chin's 2012 Chevy Express van is retrofitted as an adventure mobile with all the bells and whistles you can ask for.
The Chevy Express van is roomy enough to sleep up to four people. There's a pop-top camper that includes a double bed while there's a second fold-down double bed below deck. The van also comes with a propane stove to cook your favorite meals. There are solar panels on the roof of the van that stores energy to power your electrical gadgets.
The van is equipped with all-wheel drive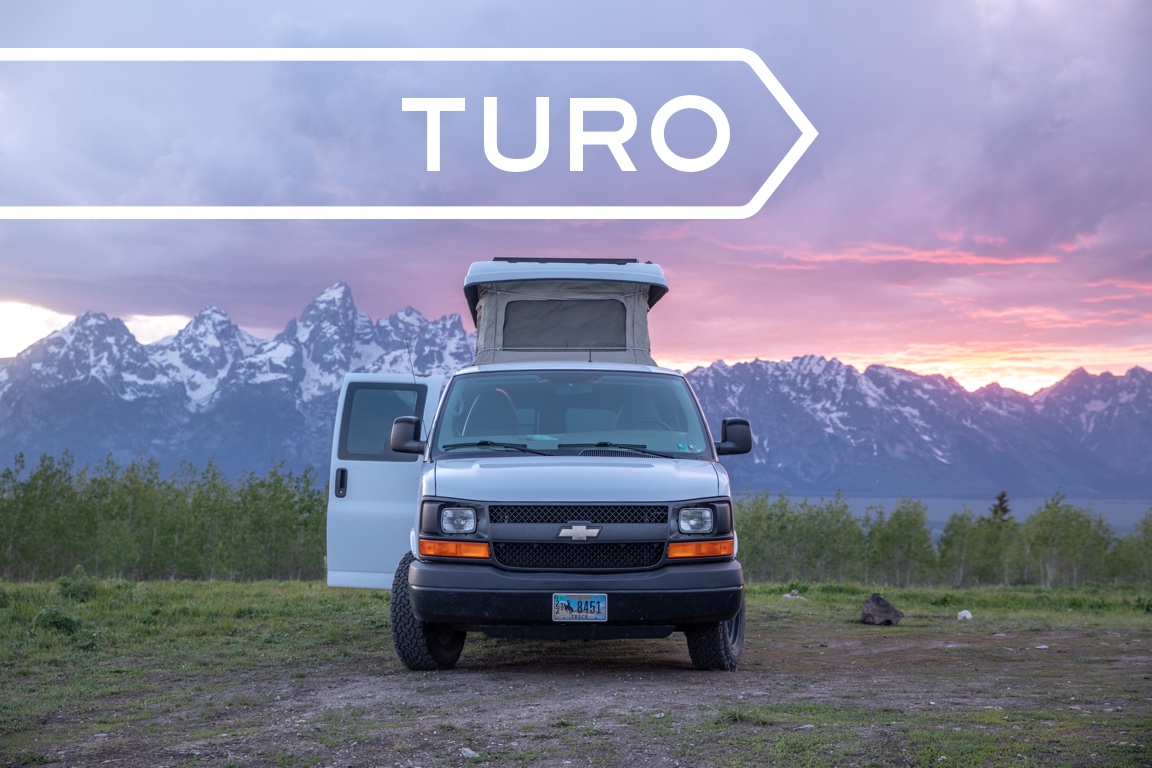 There was no mention of technical specs in the official listing of Jimmy Chin's Chevy Express on Turo. We didn't find any on the press release, either. All we know is the van comes with an all-wheel drivetrain and automatic transmission. We also found out the van has an EPA rating of 15 mpg, which probably points to a 4.3-liter V6 producing 195-horsepower and 260 pound-feet of torque. That motor is good for 15 mpg city and 20 mpg highway for a combined 17 mpg.
But then again, Jimmy Chin's Chevy Express is equipped with AWD. Back in 2012, the Chevy Express 1500 with AWD comes standard with a 5.3-liter V8 producing 310-horsepower and 334 pound-feet of torque.
And since we're talking about a critically acclaimed director, our bets are on the V8.
You can rent the van starting at $250 per day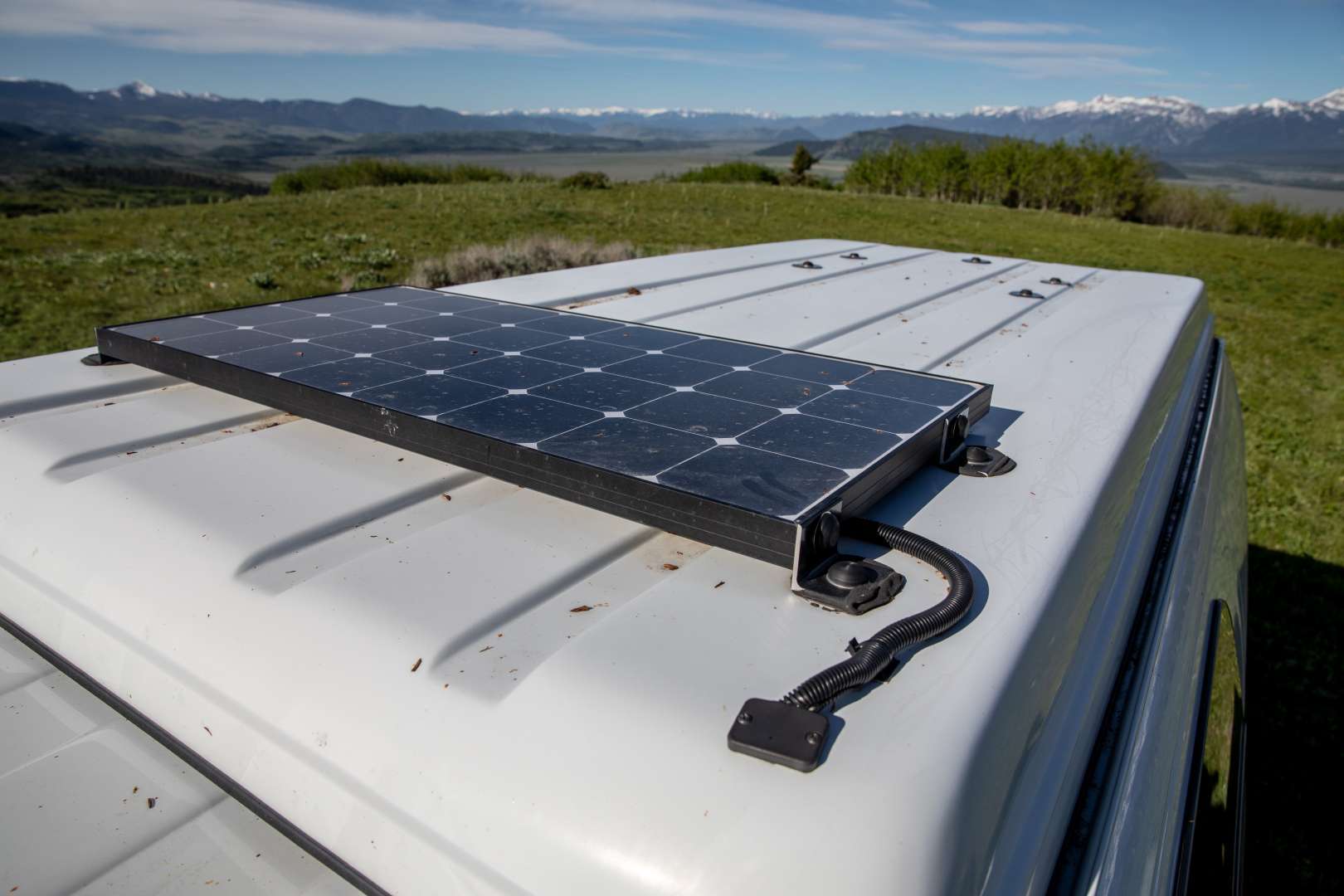 Thinking about taking a short outdoor vacation? There's no need to force-equip your existing car or SUV. Starting at $250 per day, you can rent Jimmy Chin's Chevy Express van. But if you're planning to replicate the feats of Alex Honnold, you can add optional extras in the van including rock climbing rope, climbing gear, and climbing shoes.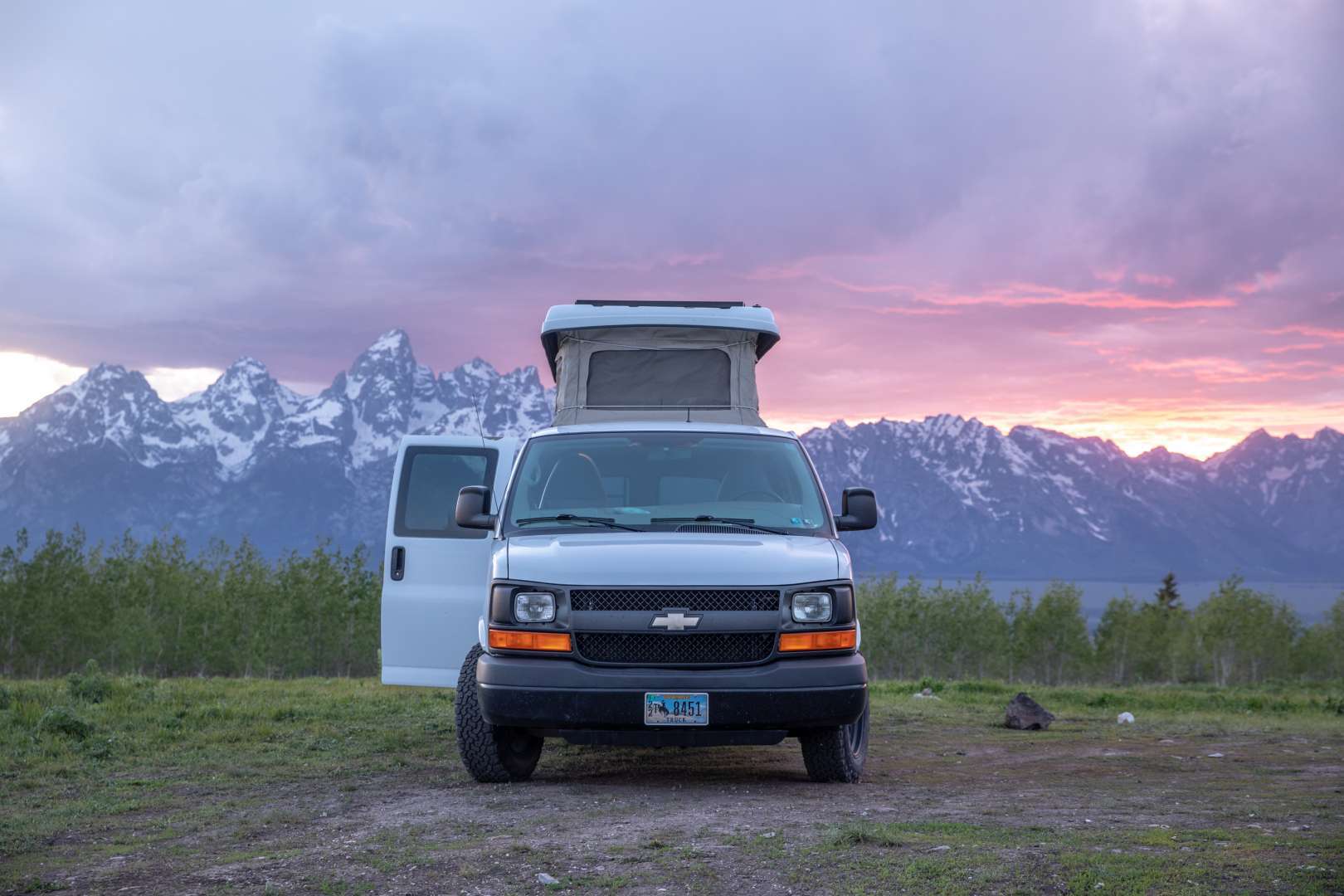 Of course, courage, perseverance, nerves of steel, and rock climbing abilities are optional. Jimmy Chin's Chevy Express van is available for only 30 days on Turo.