Easily carry along a packraft in your backpack to enhance outdoor adventures

First off, if you've never heard of a packraft before, well, it's exactly as the name suggests … a raft that easily fits inside your backpack and is carried with you on forays out into the wilderness. It's a relatively new sport in the world and owning a packraft is a very useful piece of gear to have. It can allow you to meet the unexpected in unimaginable ways.
Packrafting combines the sports of backpacking and rafting. A packraft can be used for high adventure and survival reasons. Also keep in mind that you'll need a paddle – and it's not a bad idea to have additionally, a pump and Personal Floatation Device (PFD) during a trip.
Imagine all the packraft possibilities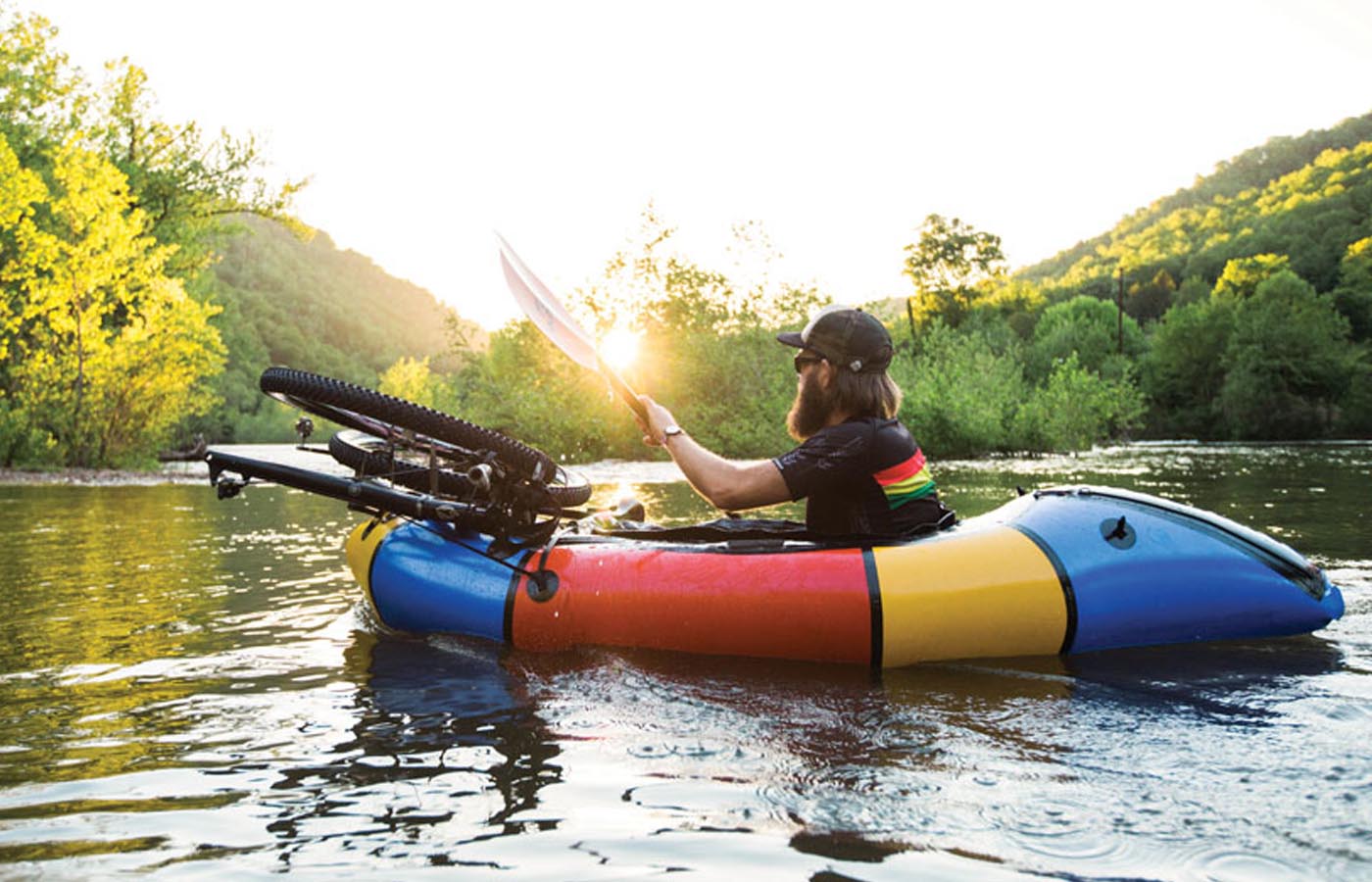 Imagine the following scenario … you're on a remote camping trip and hiking on trails when you come across this incredible alpine lake or lustrous river. With a packraft in your rucksack, you'll no longer have to stand there dumbfounded trying to figure out a way to get on that gorgeous water. A packraft will give you access to all those blue dots and lines that represent lakes and rivers on a topographical map.
In a second and more nerve-wracking scenario, think about if you were to venture off course while exploring new territory in the backcountry. Let's hope this never happens, but say you got lost. At the very least, having a packraft in your backpack, will give you the option to travel down river during a potentially dangerous situation. In this latter case, a packraft is an excellent option to have with you for the obvious safety reasons.
What makes a good packraft?
A packraft is not meant to carry a large family of five or even a couple down a river. Rather a packraft has been designed as an individual-sized inflatable boat that is strong and durable and also lightweight and compact. And you don't even need to carry it on your back as it can be placed on a bike too and carried to a destination that includes rivers and lakes.
All the usual and necessary packraft gear which includes a paddle, pump and PFD will weigh in at approximately ten to fifteen pounds – which is really not that bad at all when you can use it to link up trail and river systems in wild places across the world. Also, please don't think this is only for hardcore outdoor experts. A packraft is perfect for chill days of paddling a local lake or for heading down a placid river near to your house.
Packrafts designed for higher Class rapids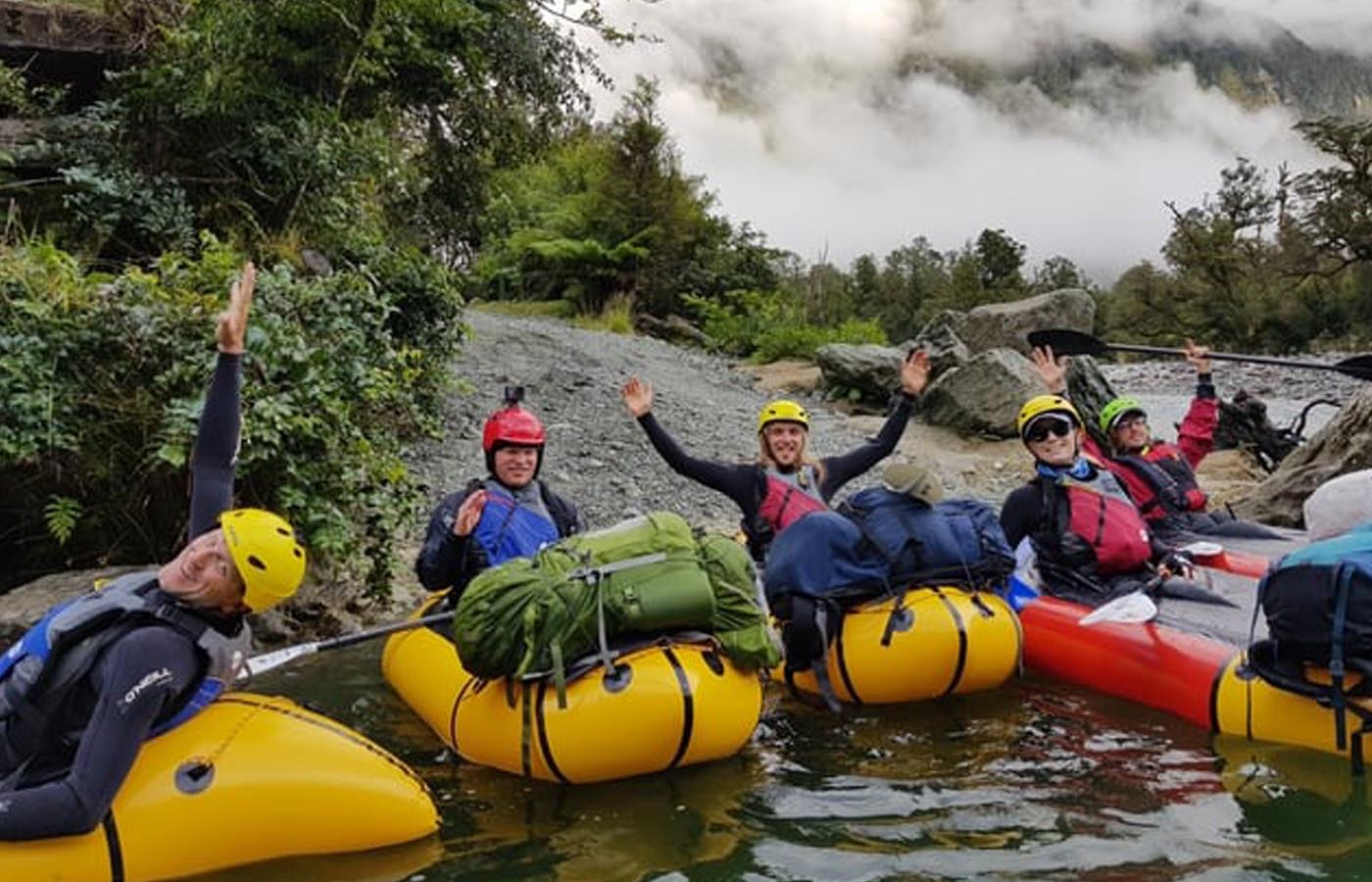 Many of the packrafts on the market can handle lazy rivers up to Class III rapids. It is possible to do Class IV rapids and higher in a packraft, you'll just need to make sure that is more whitewater-specialized with things like a spray deck and skirt. Of course, you need to have the appropriate experience and skill set to get through raging rapids without a scratch.
Packrafts are conveniently made with many different storage compartments that double as the body. In general, you would place your gear inside waterproof dry bags and place those within the compartments before inflating the raft. These portable rafts also come with lash points on the exterior which allow you to strap down any other gear you may have with you, such as backpacks, and even a mountain bike.
Packrafting and hiking, packrafting and biking, packrafting and skiing, packrafting and climbing. Just the thought of doing all this is exhilarating. I'm ready to get one now!