You know of it; your friends know it even your grandpa knows of it. It is the adidas superstar sneaker. The know by sight shoe has been around for a while and its time it gets a MAJOR UPGRADE.
What happens when you take a streetwear classic and bless it with the 'Made in Italy' stamp of approval?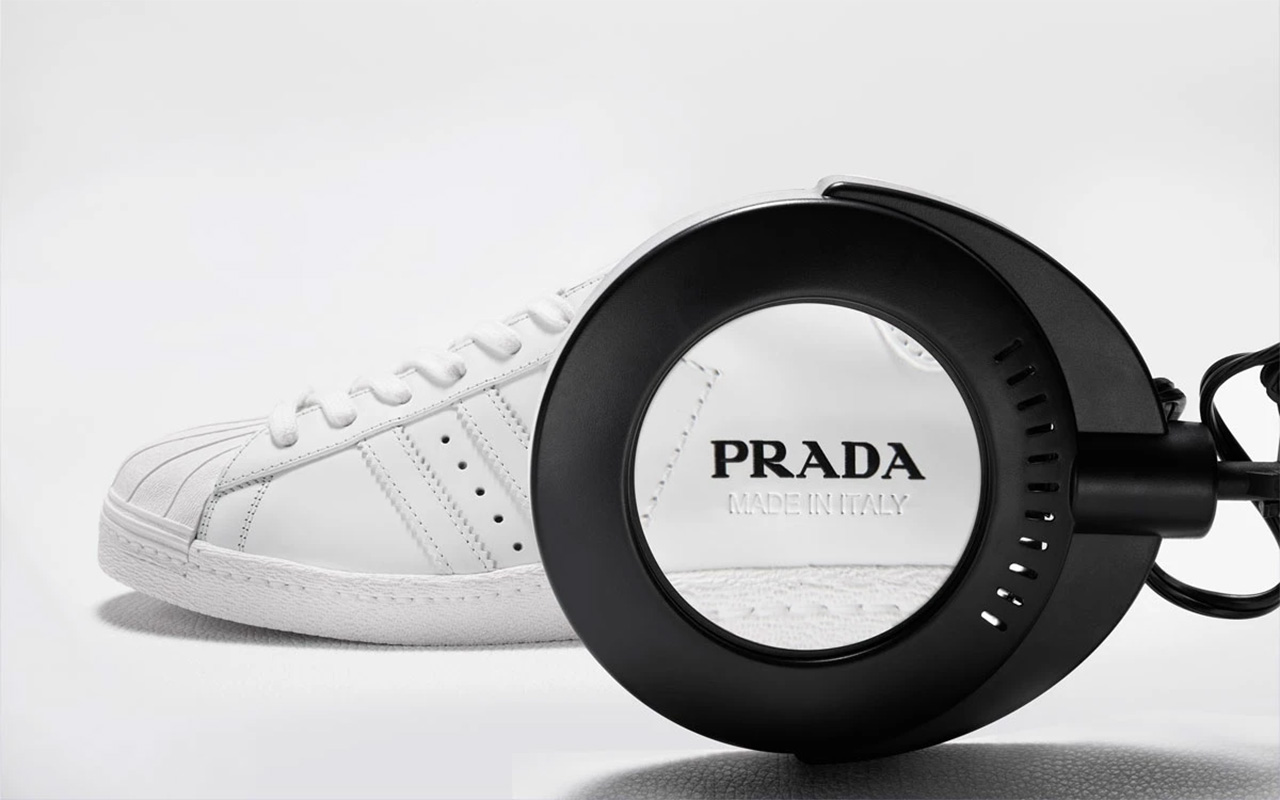 Prada and adidas are about to find out.
The high-brow Milanese fashion house and the German footwear giant finally unveil what they had been so carefully curating.
While the brand with the three stripes no stranger to high fashion collabs like Raff Simmons and Rick Owens, it was dabbling with some pretty big fish. With Prada currently gaining recent steeze in the streetwear sector of high fashion for dressing the one and only A$AP ROCKY on his injured generation tour, these two were cooking up big.
PRADIDAS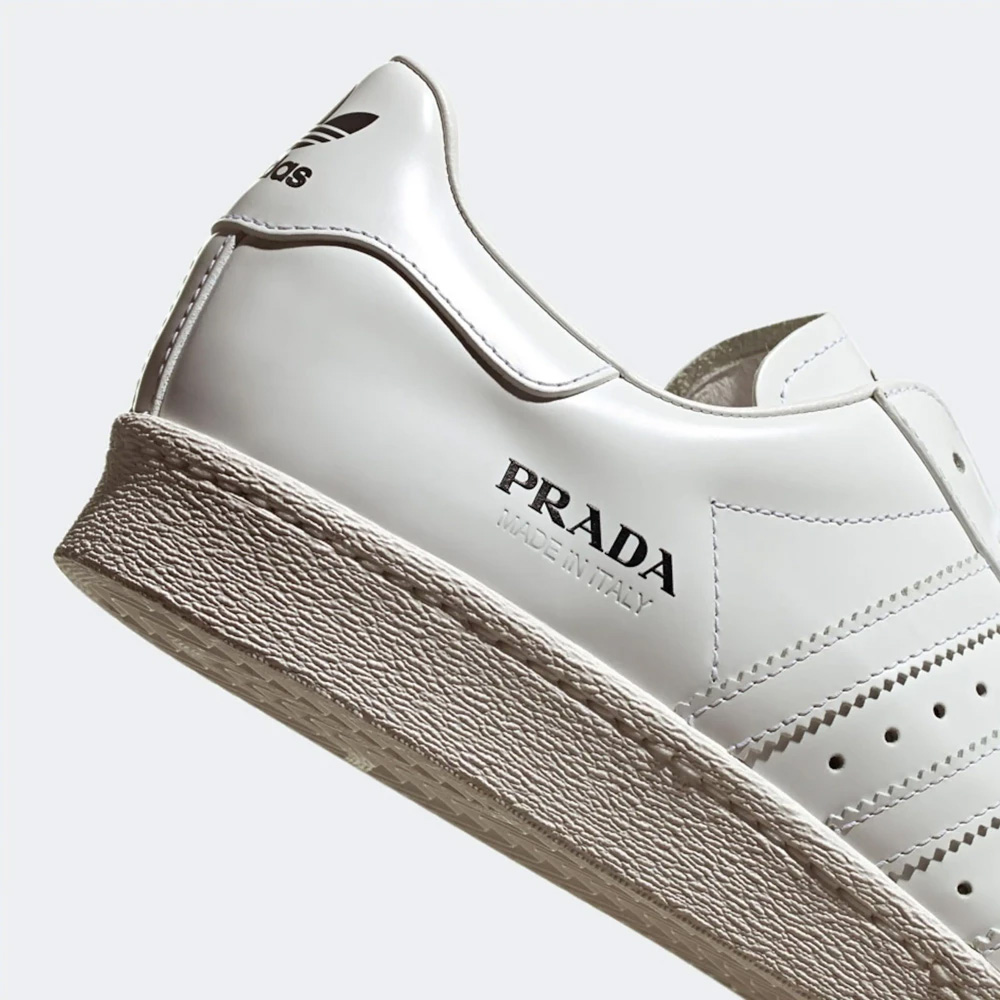 Instead of some gaudy remix, the Prada for adidas is a crisp white, clean as overnight snow. As the press release puts it the superstar is an "impeccable style icon which does not require to be redesigned having crossed boundaries and challenged definition through five years"
There are enough touches however, to make sure that people know that you've got something a bit more special on your feet. For one thing, the big Prada and 'Made in Italy' sign debossed on the outside, then on the instep. Teaching everyone a masterclass in branding. the duo joined their creative forces and had some fun with their signatures.
The beautifully combined logos sit on each tongue in black type against an otherwise white background while their issue number with the edition, numbers debossed along with the idea and the trefoil logos just above the heel complete the overall minimalistic look they were trying to achieve.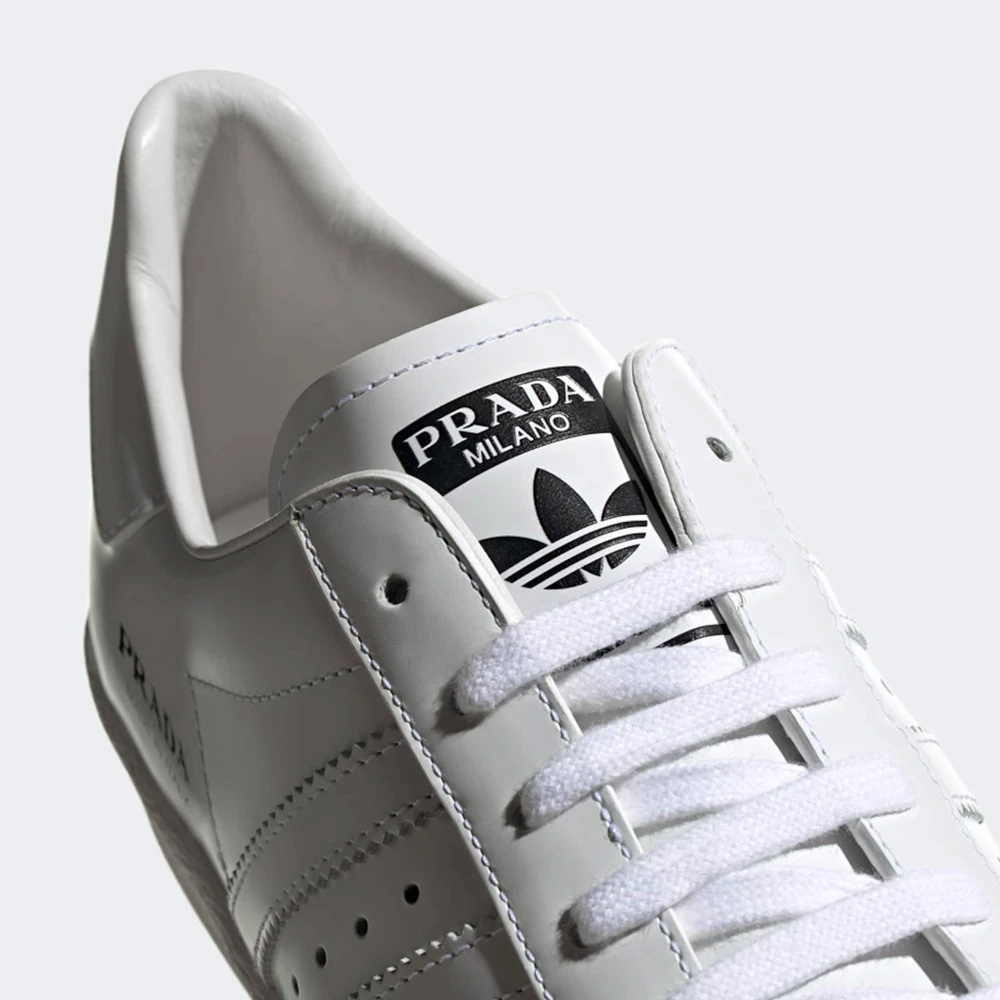 Collectors also find the 'Made in Italy' quality a nice tie to how the superstar was previously crafted and France and Germany.
You were looking for a new work bag anyway, weren't you?
The Prada bowling bag for adidas is executed in city sport and calf leather with a sports nylon strap. A soft trapezoid silhouette enlarged to mimic the adidas gym bag with its surface stripped if any unnecessary detailing the contrasting emblem grabs your attention.
Ah yes, I almost forgot to mention these aren't the kind of Superstars that you can pick up with your groceries, as they are limited edition and one of seven hundred will be available only from select retailers and Prada stores online.
Pairing well with any adidas tracksuit or one of Prada's camp shirts, grab yours before they run out . Keep aside $3,170 for the bundle.