There seems to be a campaign towards minimalism. It's the opposite of "Going Extra" which is to go wildly extravagant or opulent–or being a maximalist which is something we no longer want these days. Our design principle is really simple now.
We try to do away with whatever looks minimalist or choose whatever is eco-friendly or sustainable. We've featured a number of related products and designs that caught our attention. When it comes to watches, we've probably shared with you all the fanciest and most luxurious we can find. Today, we'll do the opposite by showing you the Black Watch 01.
Black Watch 01: Natural, Minimalist Timepiece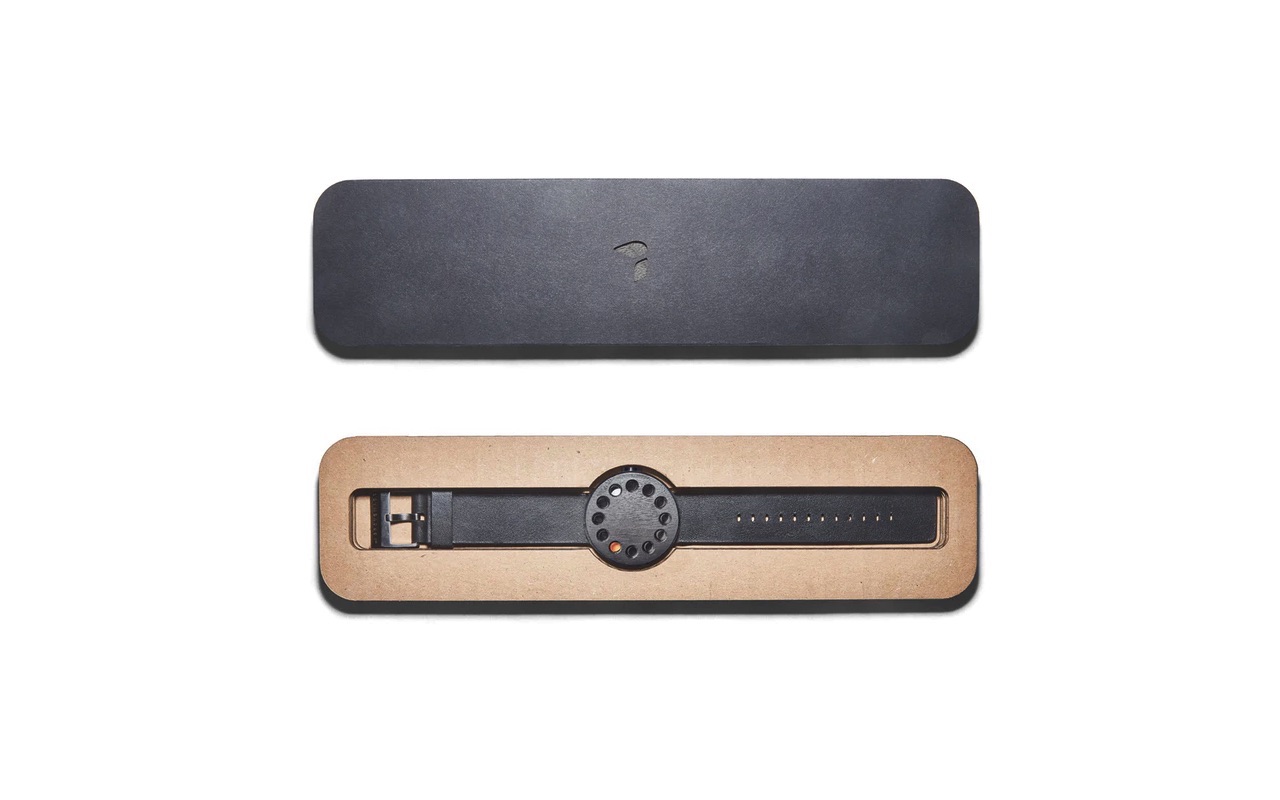 The Black Watch 01 isn't a smartwatch but is really more of a minimalist watch. It doesn't have any numbers, just 12 holes representing the hours. Grovemade, a custom woodwork business that comes up with different products from phone cases to monitor and laptop stands to keyboard and mouse accessories plus pens, belts, wallets, knives, and watches, has made this new wooden watch.
Grovemade has teamed up with Stefan Andrén to come up with the Grovemade Black Watch 01. It boasts a hand-sanded walnut face featuring Japanese calligraphy ink. The watch is finished with a clear lacquer for a smoother look.
Wood + Leather + Stainless = Grovemade's Black Watch 01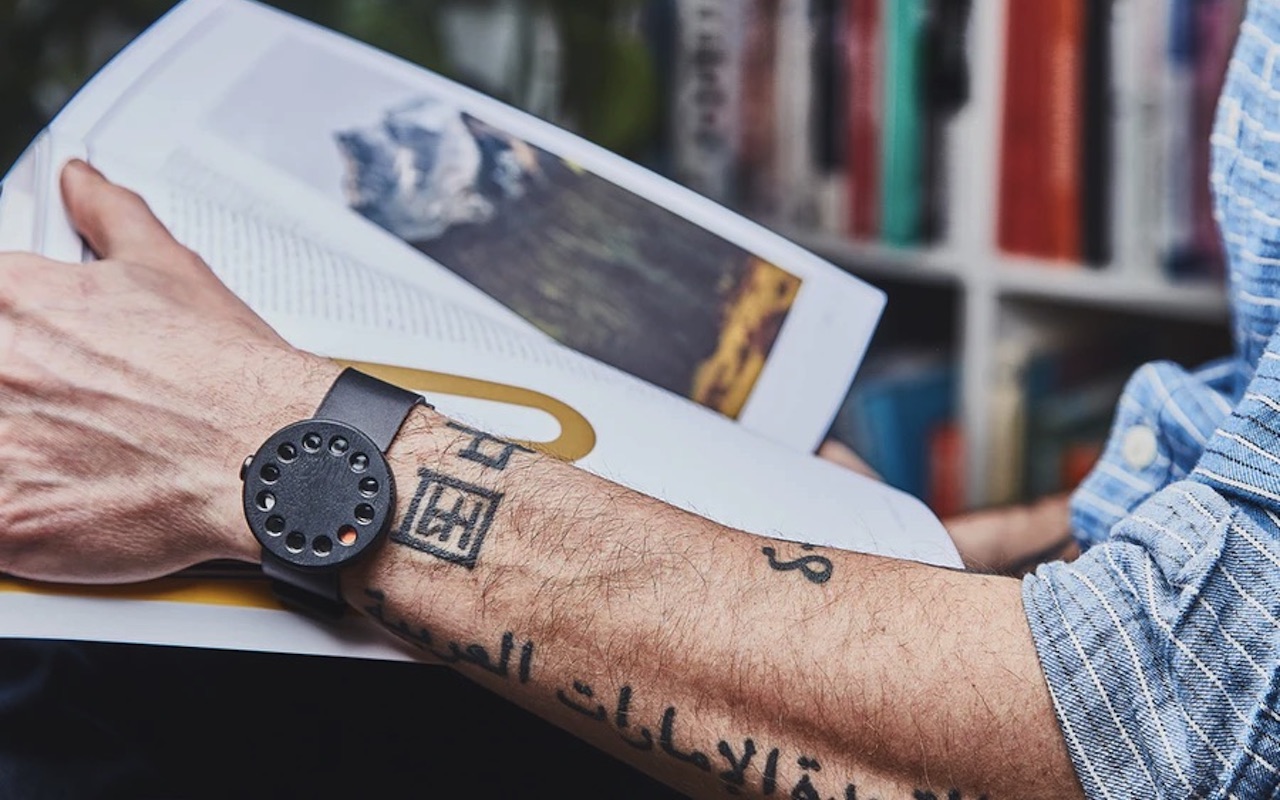 The Black Watch 01 is simple. It doesn't offer anything spectacular—not a display, no touchscreen, and no fancy faces or straps. It is actually stainless steel but is covered by a piece of Oregon Claro walnut wood with holes. The strap is made of domestic vegetable-tanned leather strap.
The watch has been hand-sanded and dyed with sumi ink. It's finished and sealed with lacquer. The watch movement used is Miyota 5Y26 quartz. The design is unisex. When it comes to measurements, the watch is 0.39-inch thick with face dimensions of 1.54" and 1.54". It is powered by a lithium battery that may last two to three years tops.