For the Thai skate brand Preduce, this is not their first collaboration on the kind of gear that they want to bring out for their fans. Last year, they collaborated with O Thongthai for the O Thongthai Sterling Silver Ring, featuring a Tiger's Eye. This year, they have teamed up with New Balance to give us the 255 & 659 shoes.
Both, the 255 and 659 showcase maroon, blue and white colorways with gold accents. These colors are very much in-line with the traditional color pallet found in Thailand. The intricate patterns that adorn the shoes, are inspired by the local culture and designs found on fabrics worn by the Thai people.
The Thai Pillow Pack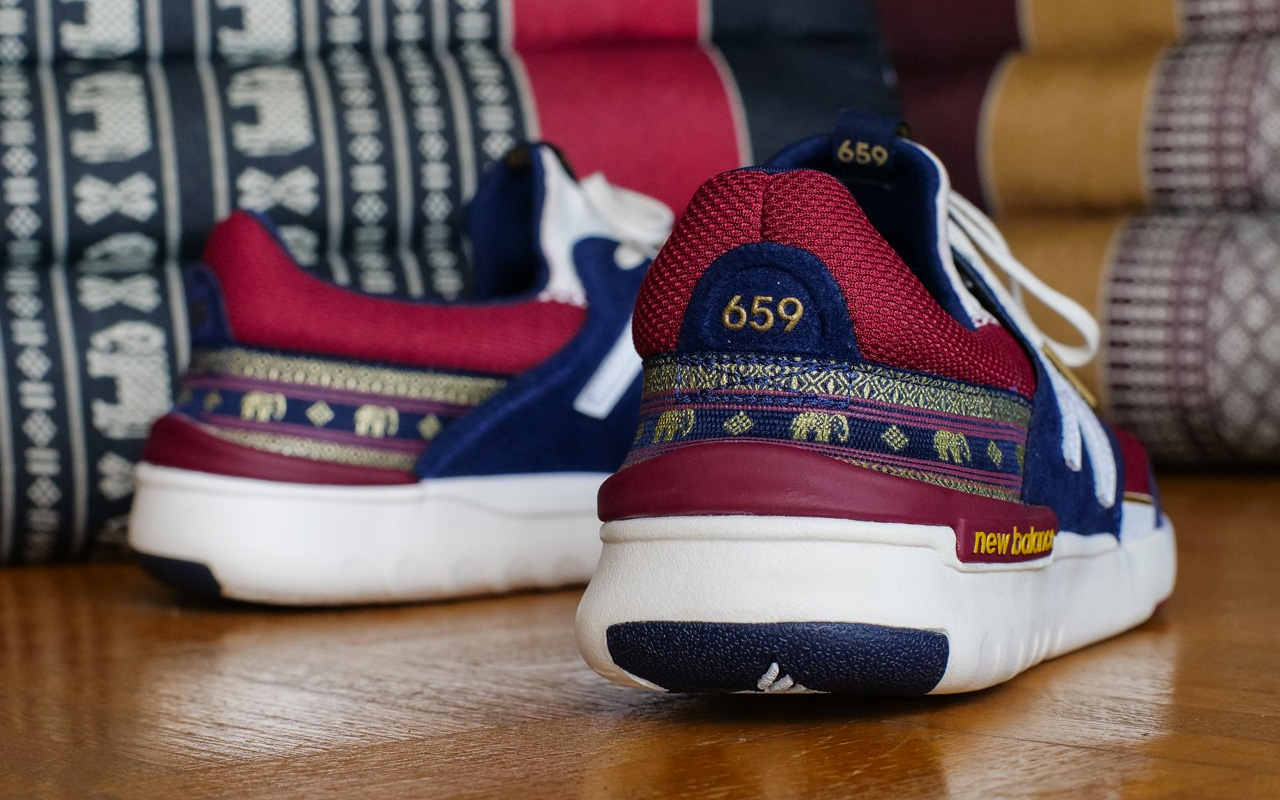 The two shoes in this collection – Numeric 255 and 659 models, reflect the mindset that Preduce riders have – which is owning a pair to skate with and another one to relax in. The onus of blending skate aesthetics and design cues of Thai culture and heritage, have found a way to be expressed via the shoes.
Before we get into the concept, let's have a look at the basics of these shoes. Designed with closed cell polyurethane (PU) insert for protection, the shoes give superior impact protection and promise a uniform fit. The outsole is crafted from genuine gum rubber and the internal hidden toe protection, offers durability.
The uppers are made from canvas and suede, while the minimal forefoot rubber offers enhanced board feel.
Traditional Thai Triangle Pillows and Shoes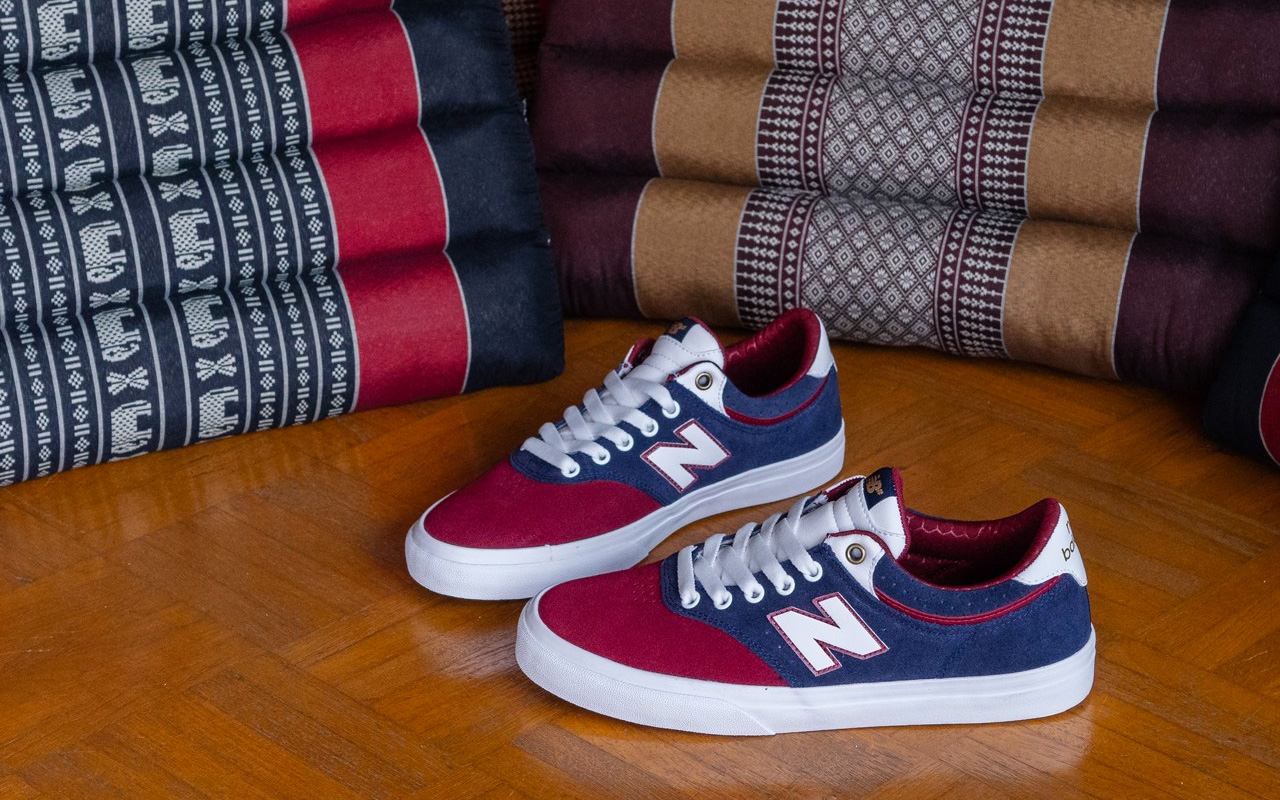 Drawing inspiration from the patterns found on traditional Thai triangle pillows, you can observe how the design team has integrated an intricate gold elephant pattern on the upper. As their first collaboration, New Balance and Preduce have done a good job and their presence is felt in the form of the insoles with gold-colored co-branding.
The laces come in three different colorways and with Preduce branding prominent on the metal aglets. Thai heritage is exemplified in the everyday skate and lifestyle shoes, which are combined with premium suede and leather.
The 255 sports a color-blocked upper and is complemented with a gold stripe down the heel. The relaxed 659 shoe looks comfortable with the gold elephant pattern. I can imagine picking up a pair, simply because they look well-crafted and designed to perfection.
Limited to 100 pairs worldwide, be hopeful and snitch one now.