At the SIHH, Richard Mille unveiled the Bonbon collection, which is a sweet representation of fruits and candies on high-end watches, ten to be precise. According to Cécile Guenat, Artistic Director of Richard Mille, the collection manages to convey good cheer and pleasure, while being disruptive and playful. In short, the collection is "creative" and not the usual output from Richard Mille and yet close to the DNA.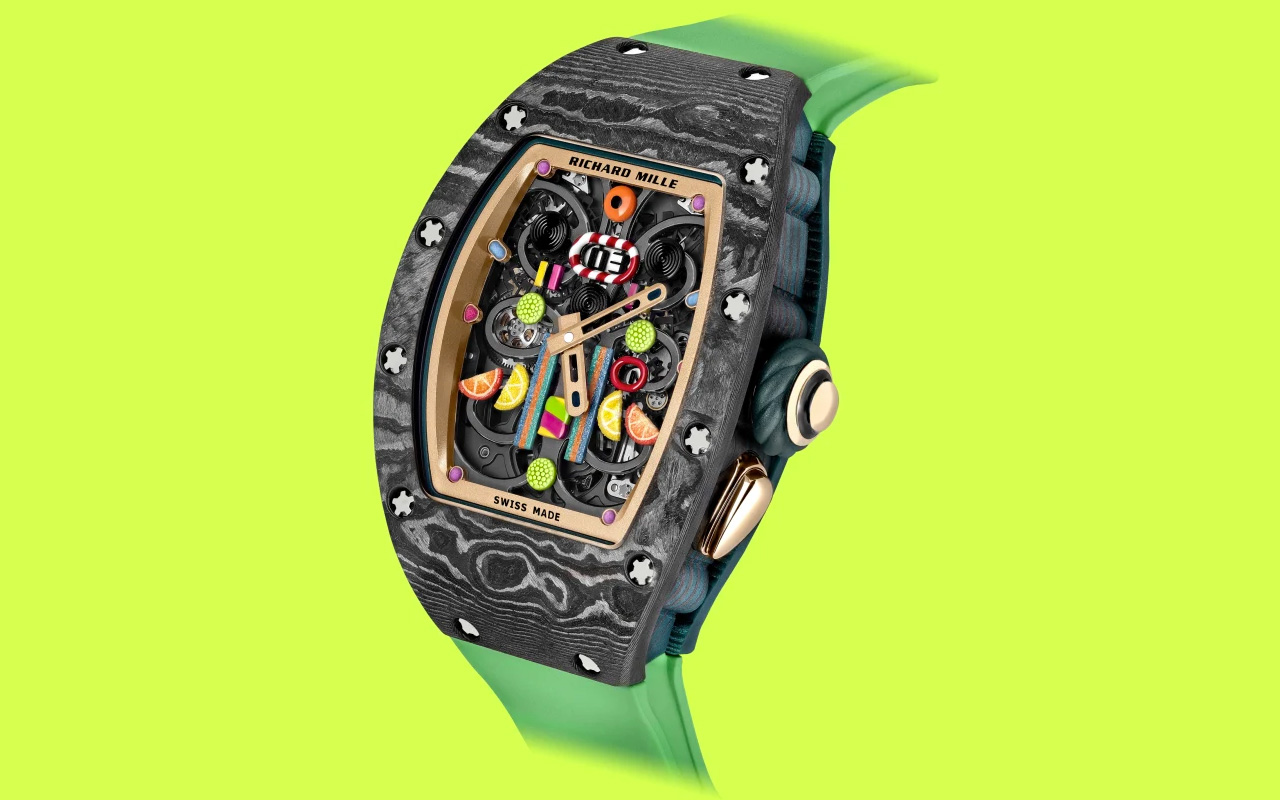 The French horologist have created a sweet sensation with the 10 limited-edition models. The self-winding variations come in a limited edition of 30 pieces each. Essentially, the Bonbon Collection features three watches in classic Richard Mille shapes. These are the RM 07-03(curved barrel shaped), the RM 37-01 (round barrel shaped) and the RM 16-01 (square). The foundation of the watches is built upon these three shapes.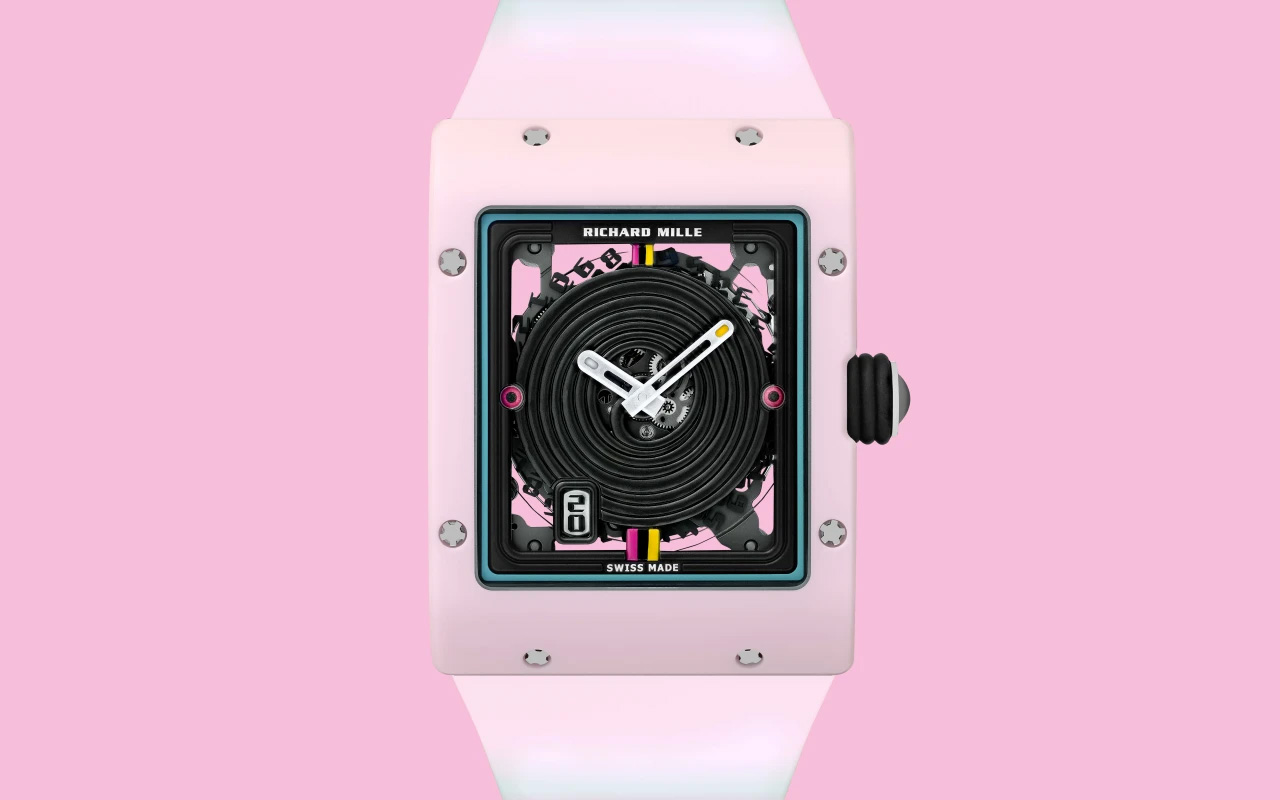 One of the watches that has a twisted marshmallow shape – RM 07-03 Marshmallow, and another one christened after America's favourite treat – cupcakes – RM 07-03 Cupcake, the coiled liquorice is the RM 16-01 Réglisse and inspired by a lollipop in brightly colored spirals is the RM 37-01 Sucette.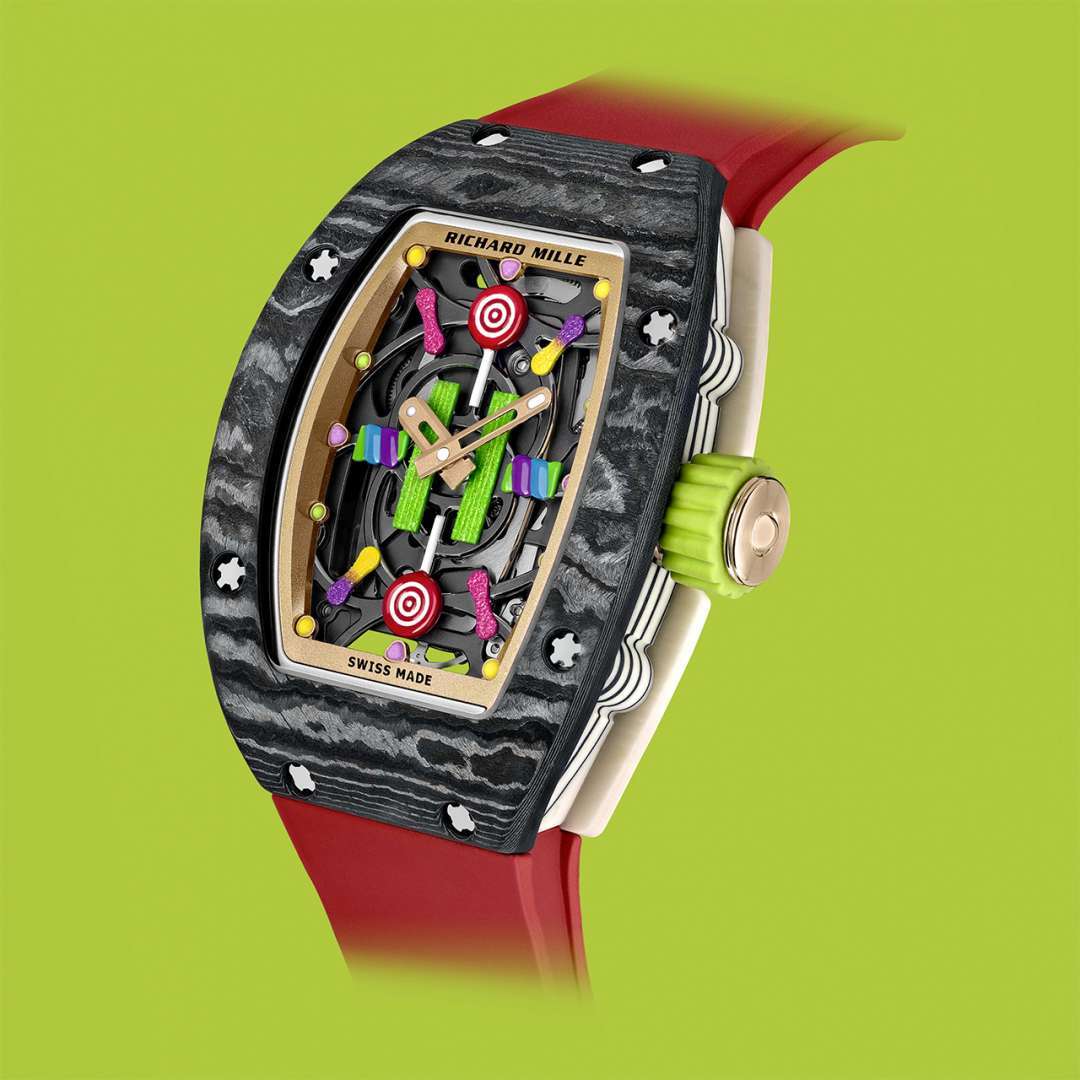 The watches under the Sweets series has cases that are made of lavender, white, light or dark blue, pink, yellow, green or grey ceramics. The dial in each of these watches is decorated with sweets made of "Grand Feu" enamel or titanium coated with black chrome.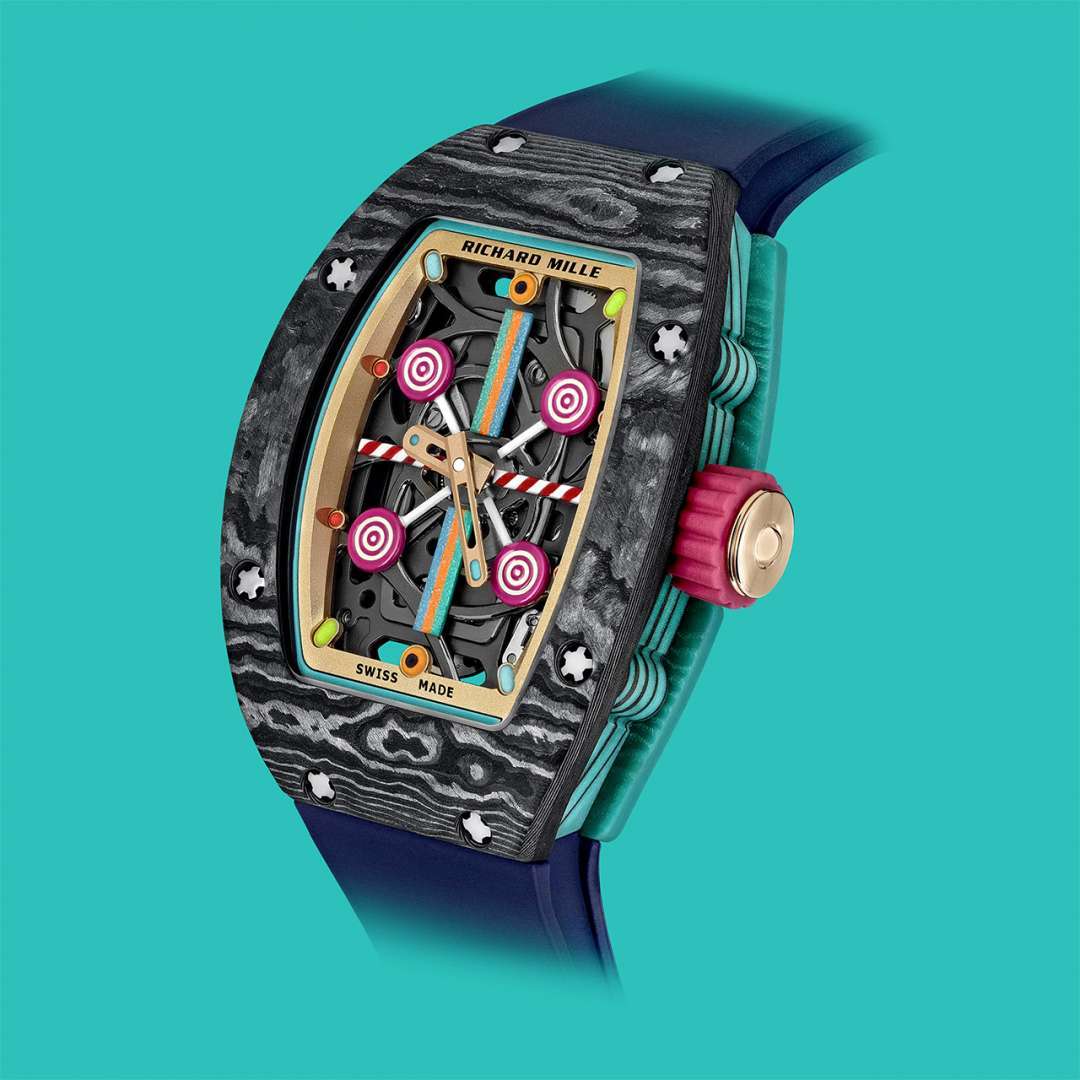 In the same series is the range dedicated to Fruits – for example the fruit salad are the watches RM 07-03 Myrtille/Blueberry, RM 16-01 Citron/Lemon, RM 16-01 Fraise/Strawberry, RM 37-01 Cerise/Cherry and exotic fruits RM 07-03 Litchi/Lychee, RM 37-01 Kiwi and Cherry, along with other flavors. The figurine on the dial is painted in acrylic, after which it is lacquered and coated with ground enamel and very fine sand.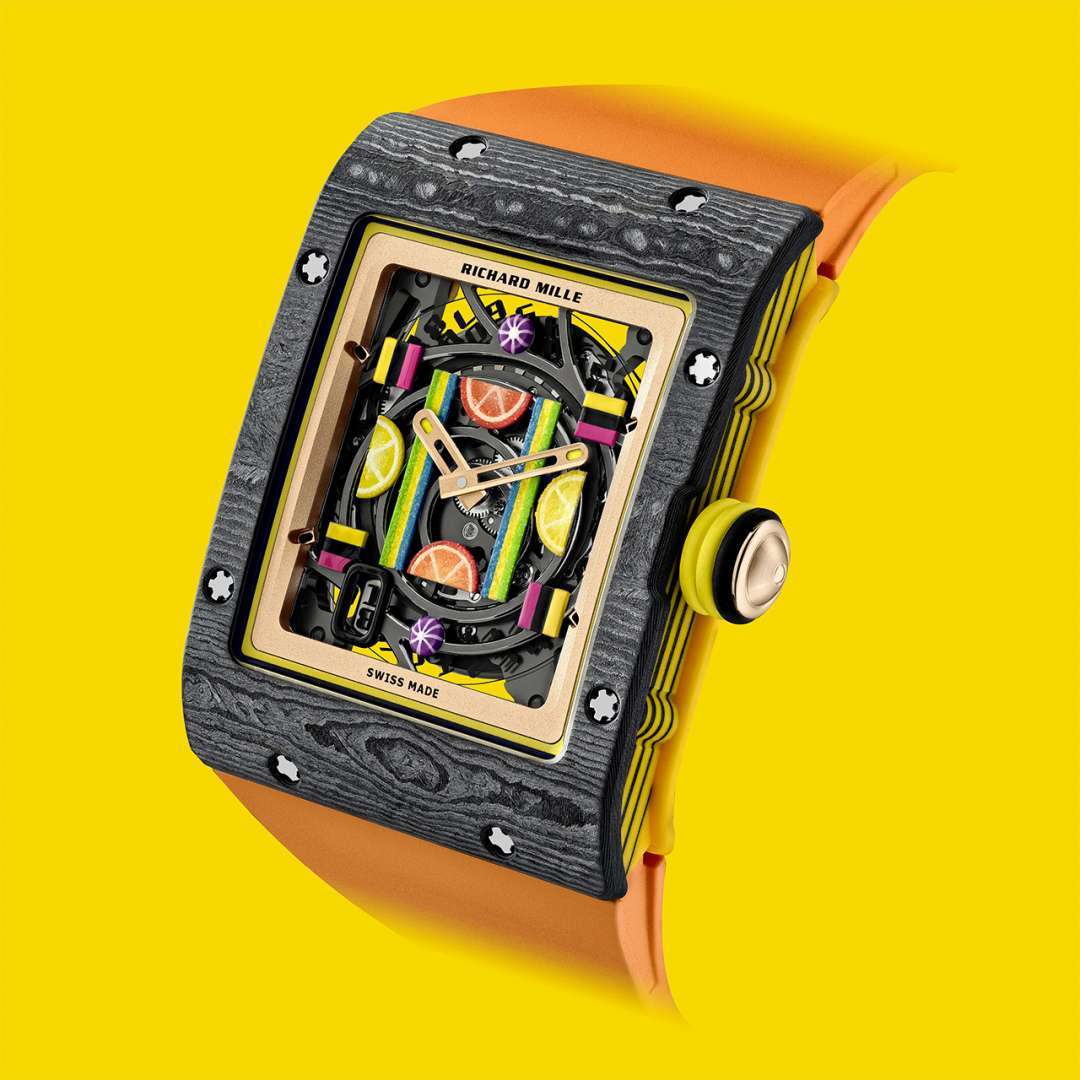 This is done to give it the crunchy sugar effect. The six cases in this flavors include colored Quartz TPT and Carbon TPT. In the collection, Richard Mille also makes the world premiere of a new turquoise hue. About the 3,000 miniature sculptures are painted in acrylics and lacquered by hand for the watch.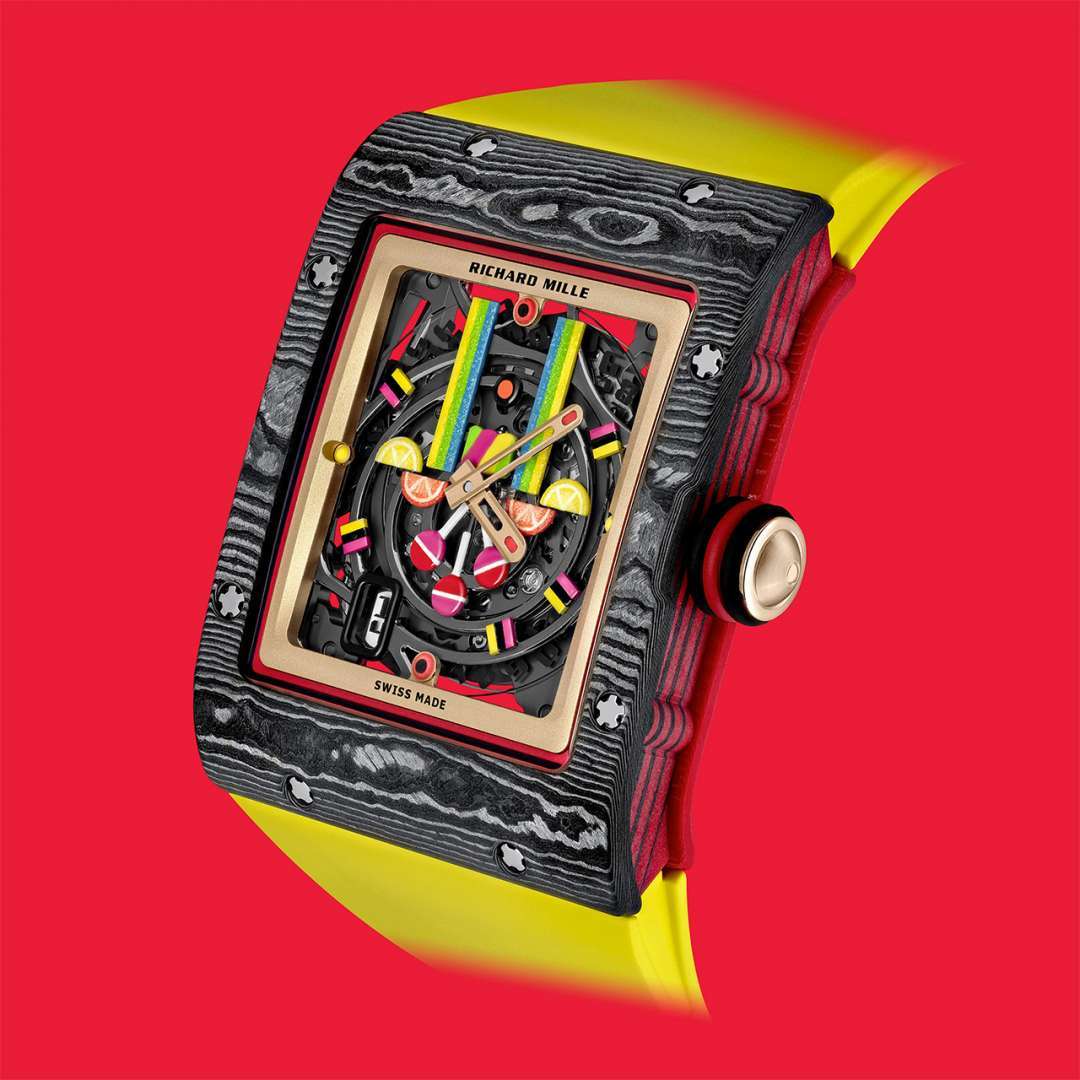 The 'sugar coating' effect comes thanks to the usage of powdered enamel and fine sand used in hourglasses. I like how the tiny candies decorate the Fruit line, and the four two-tone ceramic cases with the decoration adorn the Sweets line.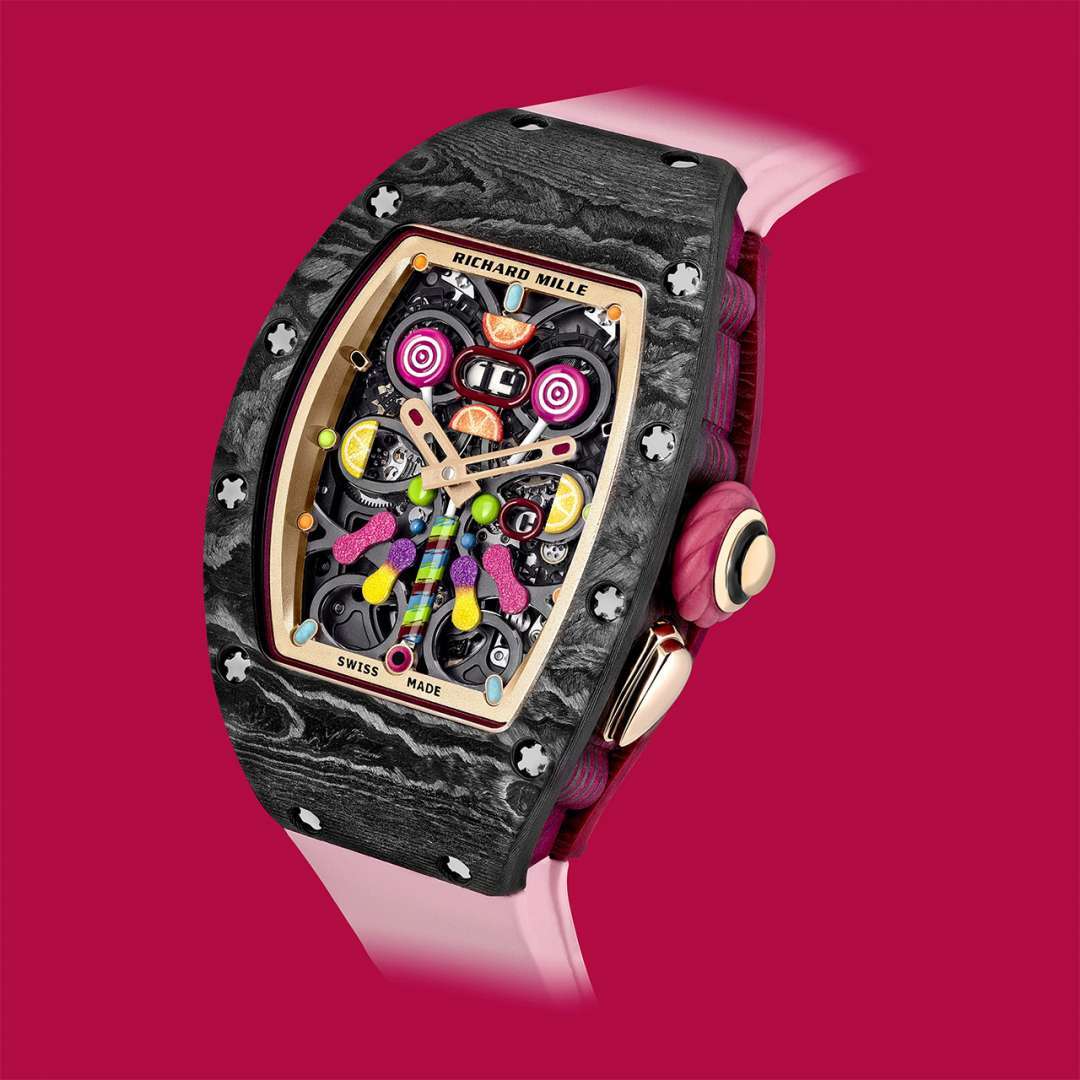 Take a look at the watches in this collection. Prices is on request, but expect them to be $100k and above.
RM 07-03 Automatic Marshmallow

RM 07-03 Automatic Cupcake

RM 37-01 Automatic Sucette