Today, people are seeking to minimize the impact of technology on their lives, and instead opt for more analog experiences and some quality face-time with nature. A great way to reconnect with the natural world is to travel by train, like on Nevada's train to nowhere and end the day with a spectacularly dark sky and starry night.
Technology, and the distractions that go along with it, is practically an addiction and is ever present in our lives today – entirely necessary, or a necessary evi – depending how you look at it. Many of us crave trading in technology, at least once in a while, for a chance to get back to nature. In fact, taking a train to the middle of nowhere for some serious stargazing, might just be what the doctor ordered.
How does it sound if I told you there's a train to the middle of nowhere, where once at the remote destination, you can lose yourself under a cathedral of stars? Well in Nevada, a train has been recently constructed for this very purpose. Why not get away from the glowing lights and superficial luster of Las Vegas for something a little more timeless. Get to where few ever travel to for phenomenal stargazing to your heart's content.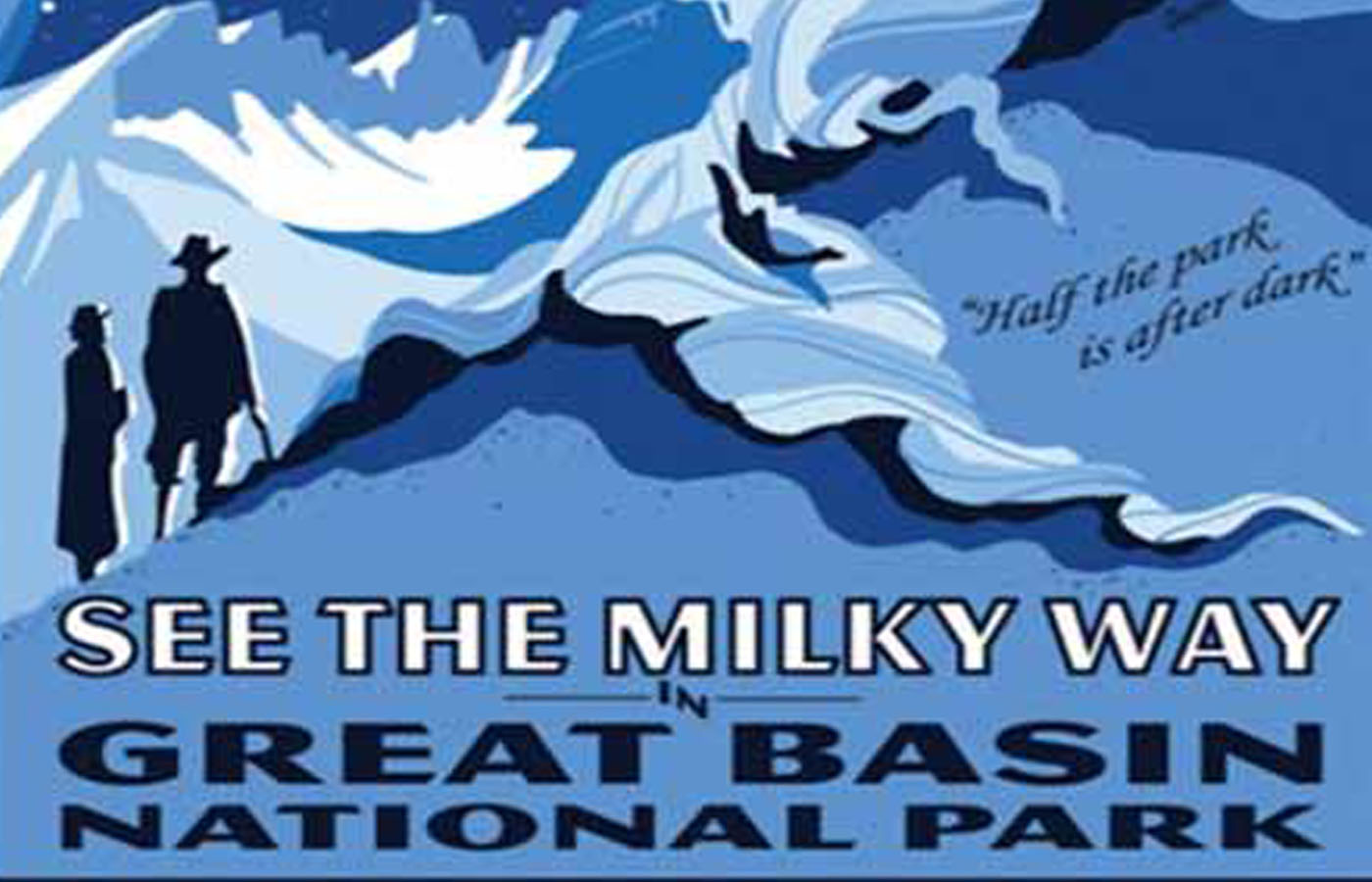 Ely, Nevada is a town that lies four hours north of Las Vegas and with a small population just under 4,000 inhabitants. It is here that travelers can climb aboard the Nevada Railway Museum's, Great Basin Star Train, a vintage diesel locomotive for a sunset-scheduled departure into the great unknown.
The "train to nowhere" chugs along through sandy desert and over grassy valley floors towards Great Basin National Park in Eastern Nevada (near the Utah border). The park was established back in 1986 and boasts some of the darkest skies in the country. Bask in the glorious dark and gaze up agog at the Milky Way arching like a starry rainbow overhead.
Dark Rangers (the National Park Service's working rangers in dark parks) will greet you upon the train's arrival. Over the next two hours, you'll have the opportunity to look through the specialized, high-powered telescopes that have been set up for you to observe the night sky in an up-close and detailed way.
Clear and moonless nights are the best. You'll be able to witness thousands of stars spread across the entire solar system, along with plenty of meteorites and satellites darting across the night sky. It's a combination of low humidity and high elevation that makes this place special and keeps the air crisp to the eyes.
Visitors will be guided through the different constellations and planets visible in the night sky that correspond to the time of year. After the educational and refreshing experience, the train returns to the city of Ely where ticket-holders have the option of spending the night at the station's bunkhouse. There's even the option of overnighting in a working caboose.
Few places in the United States afford such a clear view of the night sky due to sever light pollution from densely-populated areas. There are, however, a few places that continue to exist for a pristine nighttime experience. Pennsylvania's Cherry Springs State Park is one such example, with surprisingly some of the darkest skies in the world.
You can check with the International Dark-Sky Association (IDSA) to see which of America's parks have been designated as a dark park. A few recent additions to the IDSA list include California's Joshua Tree National Park, Arizona's Grand Canyon National Park, and Colorado's Great Sand Dunes National Park and Preserve.
The Great Basin Star Train in Nevada runs May through September on select Fridays. Unfortunately, in so far as we have checked, the 2019 season is sold out. Tickets for the 2020 season will go on sale this fall. If this interests you, then don't delay as tickets sell our very quickly.