Artisans de Genève are not new at giving us customized limited edition Rolex watches, ones that are unique and meaningful in their own way. Last year they worked on the world's first skeleton dial Rolex Daytona, and for this year, the Geneva-based master craftsmen have collaborated with Rubens Barrichello to customize his Rolex Daytona, by adding the mechanical style of racing cars to the watch.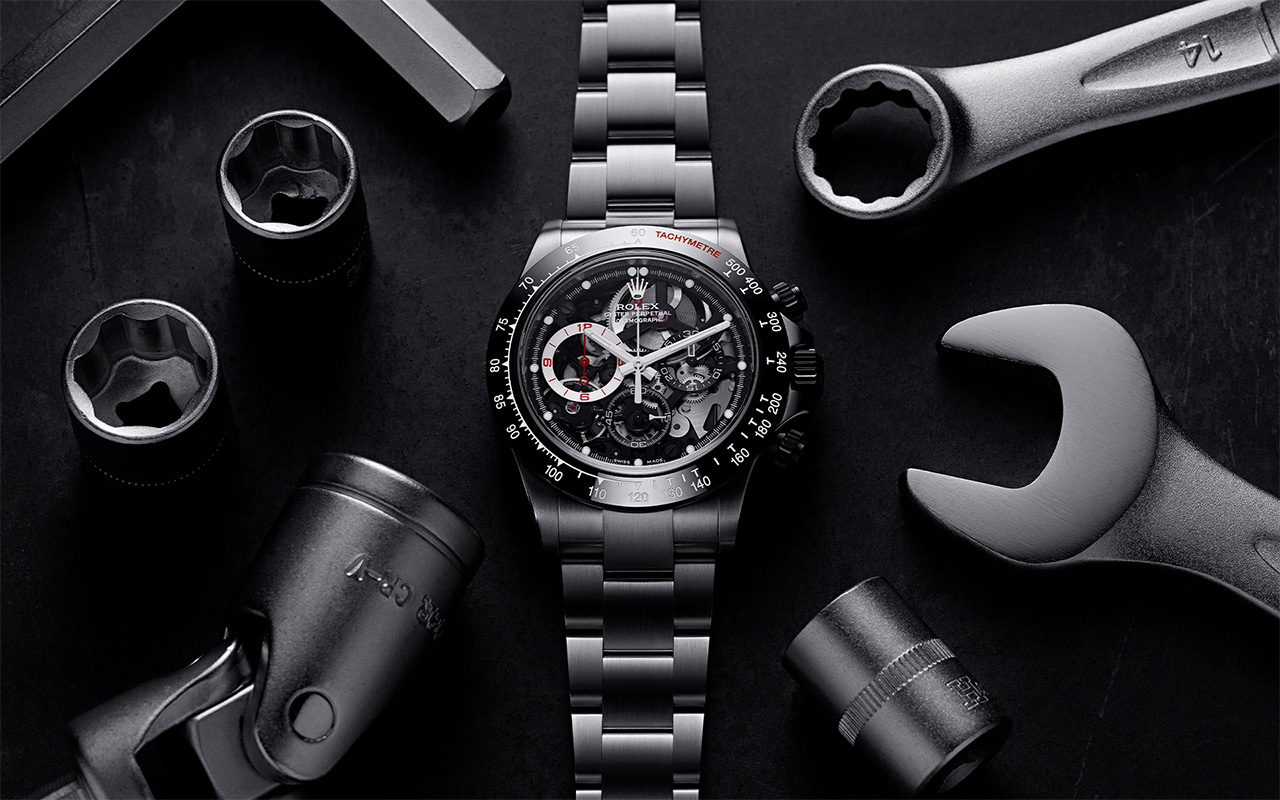 Christened the La Barrichello edition, the craftsmen have worked on the Bezel, the Dial and the Rotor. Let's start with the modifications to the Bezel, inscribing the word 'tachymeter' by hand painting it, the team developed the ceramic bezel in their workshop. They painted it in white and then in red, to give it a sporty feel.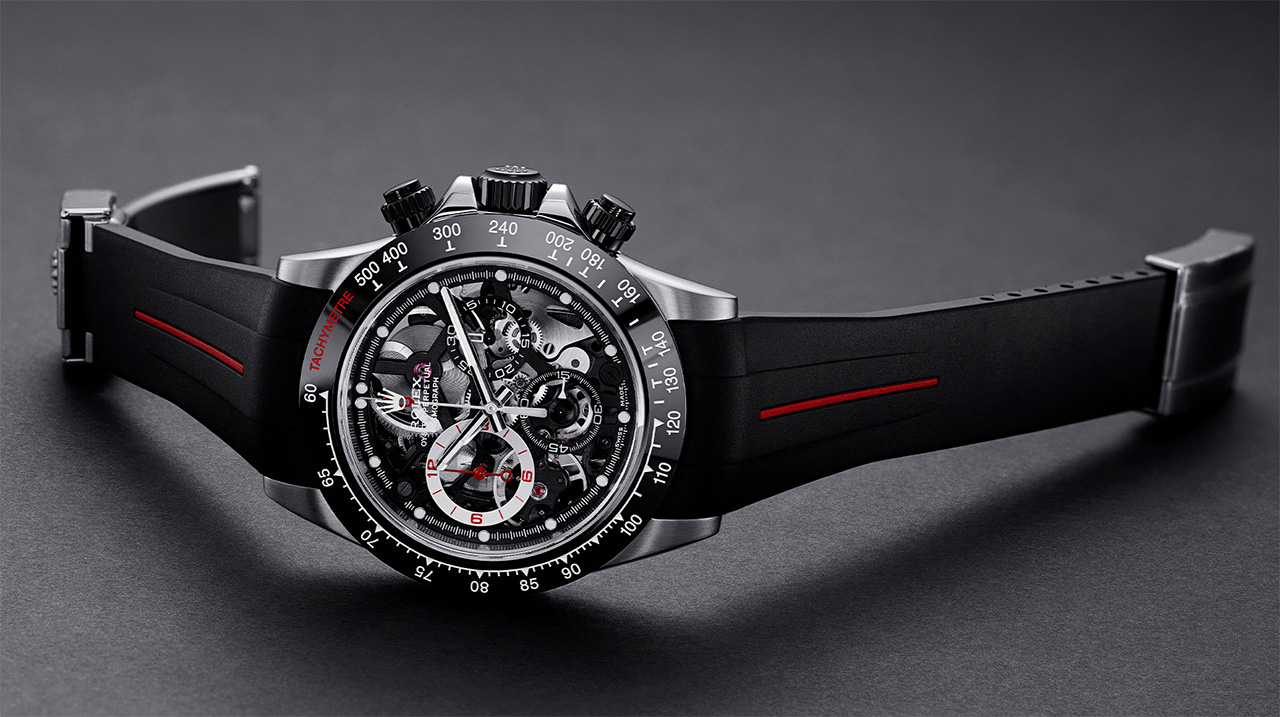 Reminding us of the automotive world, the team has worked on the asymmetrical, beveled, and hand-skeletonized dial. Rubens Barrichello wanted to showcase every detail of the skeleton, hence a matte dial in intense black is what they worked out.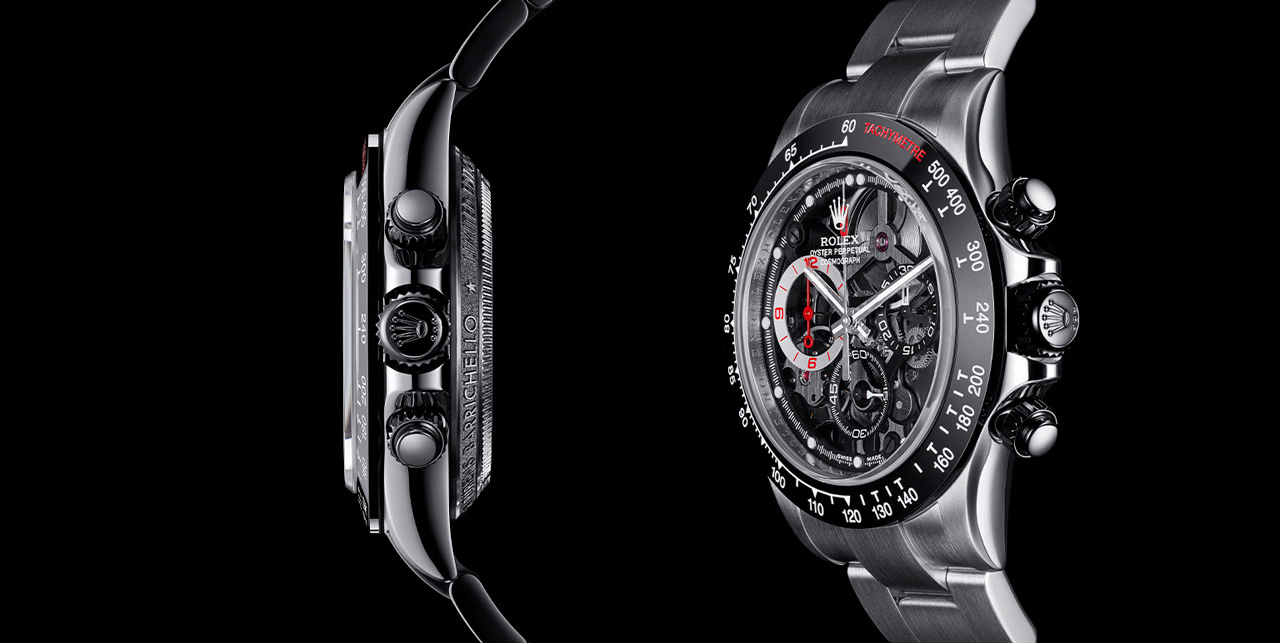 Taking cues from Rubens Barrichello's car trims, a different rotor was worked upon. Crafted from 21 carat gold, the rotor is fully machined, openworked and beveled by hand. As a finishing touch, the rotor is treated with a Black DLC coating.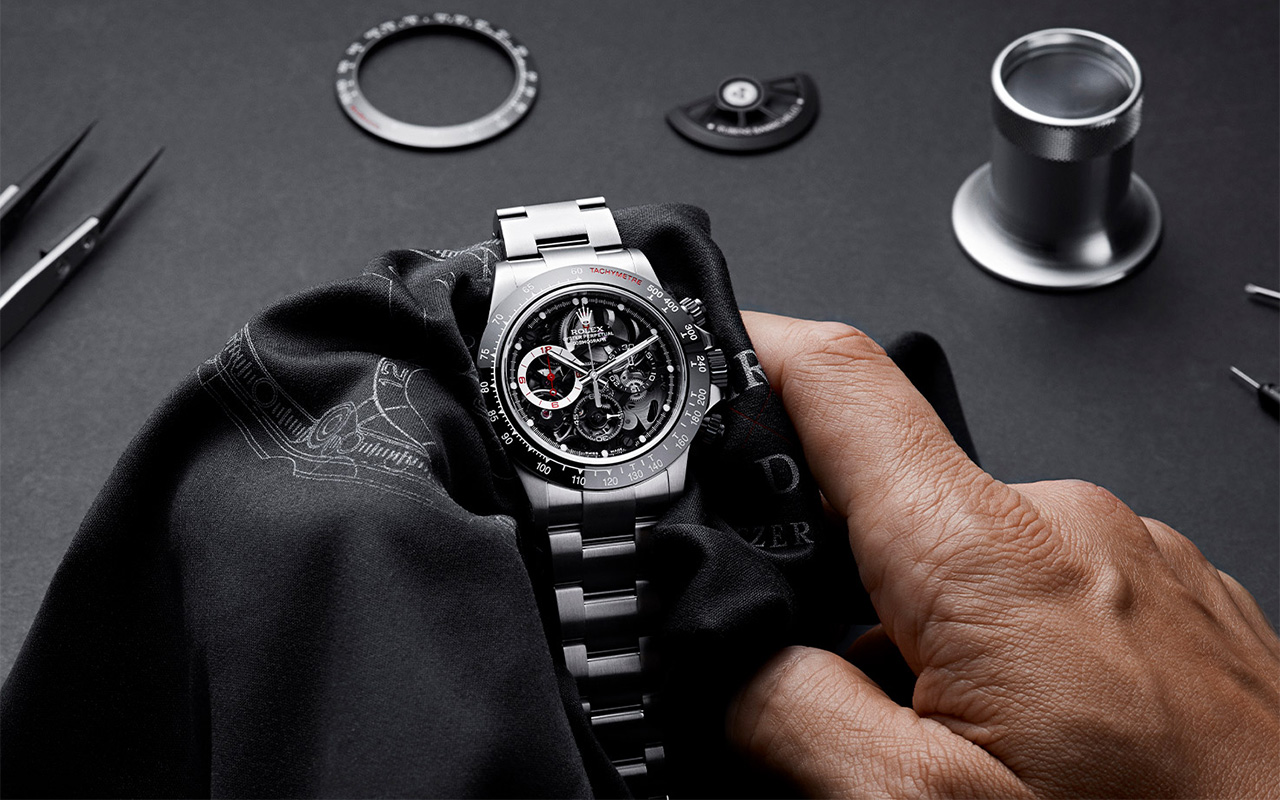 Working on the exemplary 4130 movement is no small feat, there is a lot to achieve, if you want to make a valid distinction. Moreover, keeping Rubens Barrichello's passion for racing in mind, crafting modifications that complement his vision, is a task in itself. Living up to the standards, the customizations on the La Barrichello edition are all done by hand. To make the details unique, the craftsmen worked on sandblasted lugs, inner angles and the DLC black pushers.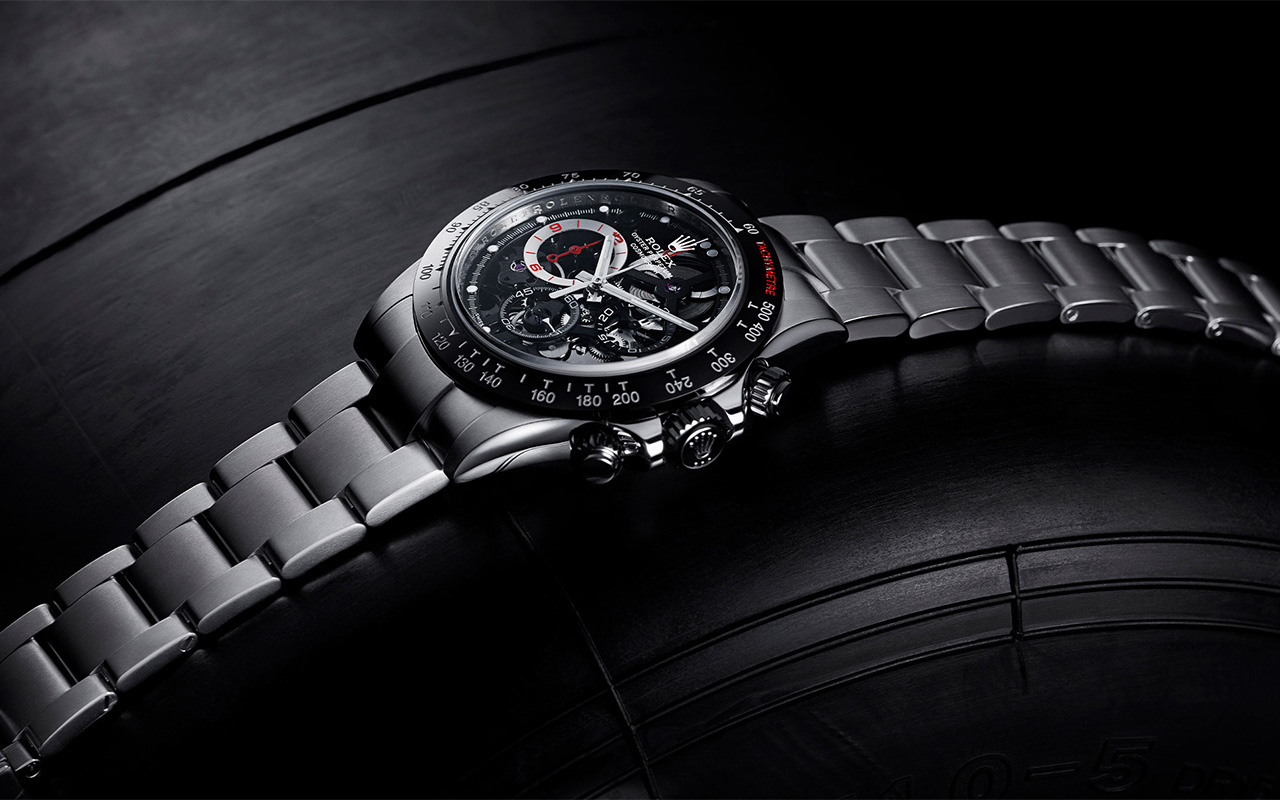 The counter hosts three red and white arrow shaped hands and these too have been worked upon by hand. The seconds counter is painted by hand in red, making it a perfect addition to the overall sporty look. The base watch is the Rolex 116520, which has a 40mm case. The Skeleton dial beveled by hand, marked Rubens Barrichell with the hours and minutes hands replaced and have been painted by hand.
The skeletonized Rolex 4130 movement, bezeled by hand, with a 21ct gold rotor is encased securely so that the watch is water resistant up to 100m. You can admire the movement through the transparent Sapphire back.
The watch is teamed with a rubber strap that conforms to Rubens Barrichello's vision. Rubber B has crafted each strap by hand and in their Swiss workshop. They have used genuine rubber, and the black and red perfectly pair with Rubens's favorite colors. Resistant, flexible and timeless, the strap looks great with the watch.
The skeletonized caseback is engraved with Barrichello's name twice and it also hosts the limited edition number. Overall, this watch has some great racing cues and Artisans de Genève have a done a good job at the modifications.