Japan has long graced many travelers' bucket lists for its amalgamation of culture, architecture and long-standing history. Its extensive train, bullet train, subway, and metro system is just as much an object of awe– but the labyrinthian system is quite straightforward once you've taken a few trips on your own.
Befitting destinations that involve cross-country travel, Japan also has its own version of the Eurail Pass– the JR Pass.
How the Japan Rail (JR) Passes work
The JR Pass is a multi-use ticket that allows you to travel onboard all JR trains in Japan, including the cross-country Shinkansen bullet trains and the Narita Express. It also gives travelers unlimited access to JR buses, ferries, and airport transfers. 
For foreign nationals traveling to Japan, the JR Pass can be ordered well in advance to avoid last-minute lines and scuffles. You'll receive an order exchange to your selected address of delivery– this is to be exchanged in Japan's JR Exchange Offices, for your brand-new JR Pass, upon your arrival in the country. The pass comes in handy when traveling in Tokyo, Kyoto, and Osaka, and can be bought in increments of 7, 14 or 21 consecutive validity days.  
For those looking for a spot of luxury while traveling, a JR Green Pass (First Class) is available. It gives holders the right to access and ride in the first-class sections of all Shinkansen trains and select fast-line trains. The pass also includes the benefits of a hot towel upon boarding, extra seating space, even complimentary drinks on some lines. 
The JR Pass is available only to those with a Tourist visa, stamped in their passport. Therefore, those entering Japan on a student, foreign employee, trainee, or military visa, among others, aren't eligible to purchase the JR Pass.
On the face of it, the JR Pass seems like a pretty sweet deal. But it comes with its own few caveats.
A for-and-against debate over the JR Pass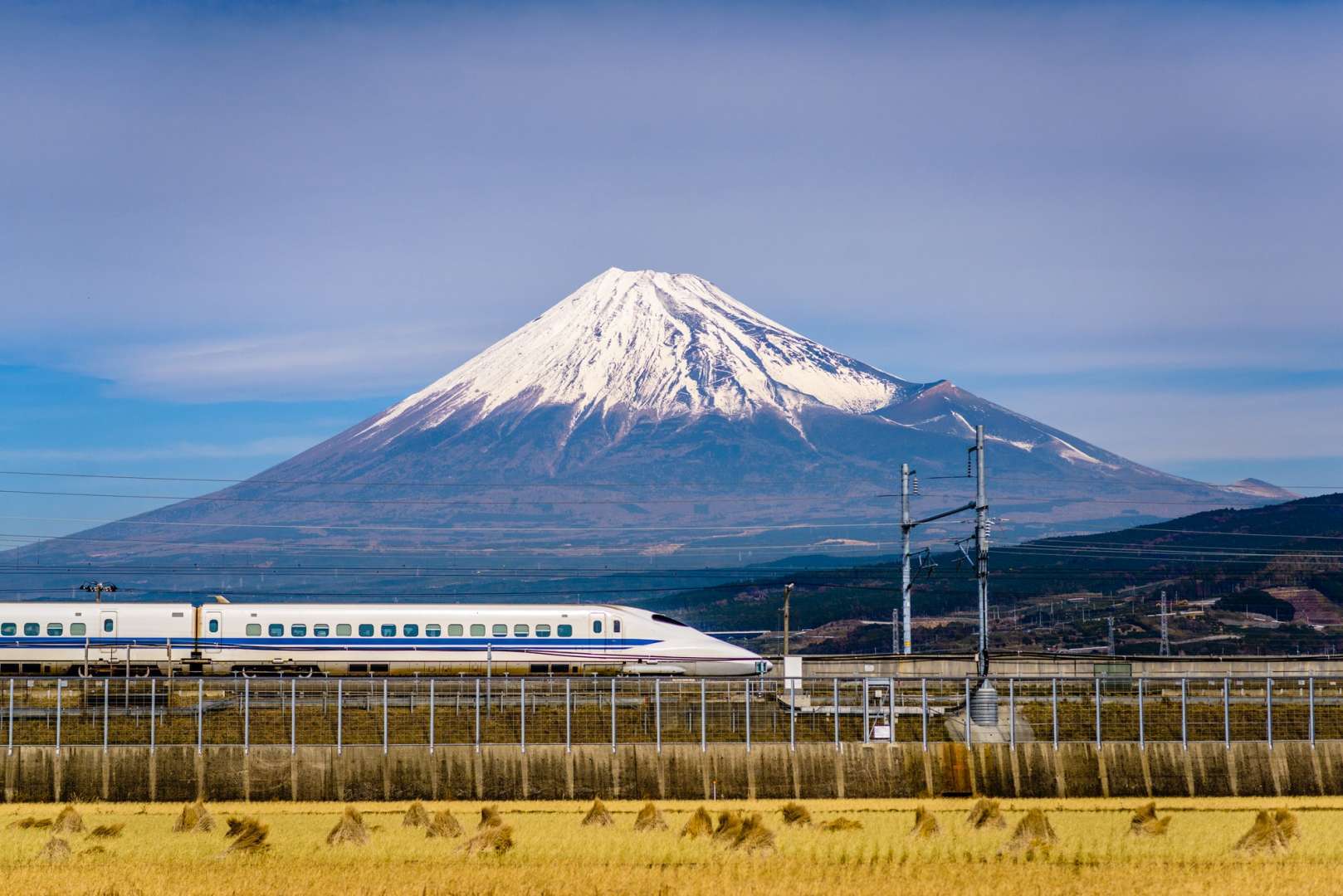 As mentioned, the JR Pass is available for 7, 14 or 21 consecutive validity days. The catch is 'consecutive validity'– this means that the pass must be used on consecutive days within the allotted time frame. If a 7-day pass isn't used within 7 days, then it is no longer valid. 
The costs are a pain point for many, too. As of September 2019, a 7-day pass will set you back $268 USD, while the 14-day and 21-day passes will cost $428 USD and $548 USD respectively. It's slightly cheaper for children. Green Passes start at $359 USD for adults. The standard passes amount to roughly $38 USD per day– not justifiable for many unless there's a lot of travel involved every day. 
The JR Pass is also only available to tourists, specifically those with a tourist visa stamped in their passport. Therefore, those on a student, business, military, trainee or other types of visas won't be able to purchase the JR Pass. This is quite limiting for those who're in Japan for reasons other than pure tourism but would still like to play the wide-eyed tourists and travel from city to city. There are special rules for Japanese citizens living outside Japan, but even so, Japanese residents, in general, aren't allowed to purchase the JR Pass. 
Despite the broad range of services it covers, the JR Pass can be limiting in that you can't board other railways using it– only JR trains. Japan's train system is a complex network of private service providers, so getting a JR Pass will entail having to time your travel to the schedule of JR trains while paying for local buses and other transport out of your pocket. Further, if you have to change trains on a JR Pass, chances are you won't be able to board a non-JR connection with the pass in hand unless you buy a ticket.
It's not like you're left hanging if you don't opt for the JR Pass– there are plenty more cost-effective options to choose from. The Kansai Thru-Pass covers the ever-so-popular Kansai region including Kobe, Osaka, Shiga, Kyoto, and Hyogo. The Mt. Fuji Pass covers the Mt. Fuji area, while the Willer Express pass gives you access to overnight buses that may take longer than trains but are certainly cheaper. 
For shorter train rides, it seems much more economical to buy single-use tickets at the station, especially if they're last-minute decisions. It's not terribly hard to buy tickets– the station staff is helpful and, if you calculate the costs, you might actually find it works out cheaper on the pocket.
That said, the JR Pass really proves its mettle during long-distance travel, mainly due to the unrestricted access it gives to Shinkansen trains. The cost of a JR Pass turns out to be cheaper than or on par with station-bought return tickets between the major cities. If you're planning to skip cities a lot within 7 days, then the JR Pass may well be worth it. 
Another benefit, of course, is that you don't need to carry too much cash around. While paying for trains, buses and other local transport, it can be quite cumbersome to fish out the right amount or wait for change. The JR Pass allows you to scan and go as you please, especially if you've mapped out your travel route beforehand. 
The verdict
Getting back to the burning question: Is the JR Pass really worth all the money? All things considered, the answer is individualistic and boils down to costs. If you're planning to tour just one city in Japan (Tokyo, for example), chances are you won't find much use for the JR Pass.
If you'd rather take the relatively slower overnight buses and trains to reach other cities, then you may well give the JR Pass a skip and buy regular tickets. However, if at any point the Shinkansen trains factor in your itinerary, you'll save a substantial amount of money by opting for a JR pass. 
TL;DR– if you're traveling cross-country, get the JR Pass. If you're traveling within one city, give it a pass (get it?).