We are very excited to know that Filipino designer Kenneth Cobonpue is working with the Star Wars franchise and interpreting the iconic characters from the series, as a long-lasting collection of furniture that includes armchairs, footstools and lamps. Taking inspiration from the characters themselves, you will see a lot of their essence in the pieces he has designed.
For example, the armchair gives you a feel of Darth Vader's mask and the Chewbacca's hair is immortalized as a wooly stool. Disney has commissioned these pieces and on his part Cobonpue has ensured the use of modern materials and technologies while still maintaining a contemporary twist of Filipino craft techniques.
What this really means is that Cobonpue has included the spirit of each character into the design and crafted the furniture by hand, staying true to the aesthetic and traditional processes from the Philippines. According to the designer, this was a challenge, but it was a fun process. The collection has made its debut in southeast Asia and now moved to the US.
The Vader Easy Armchair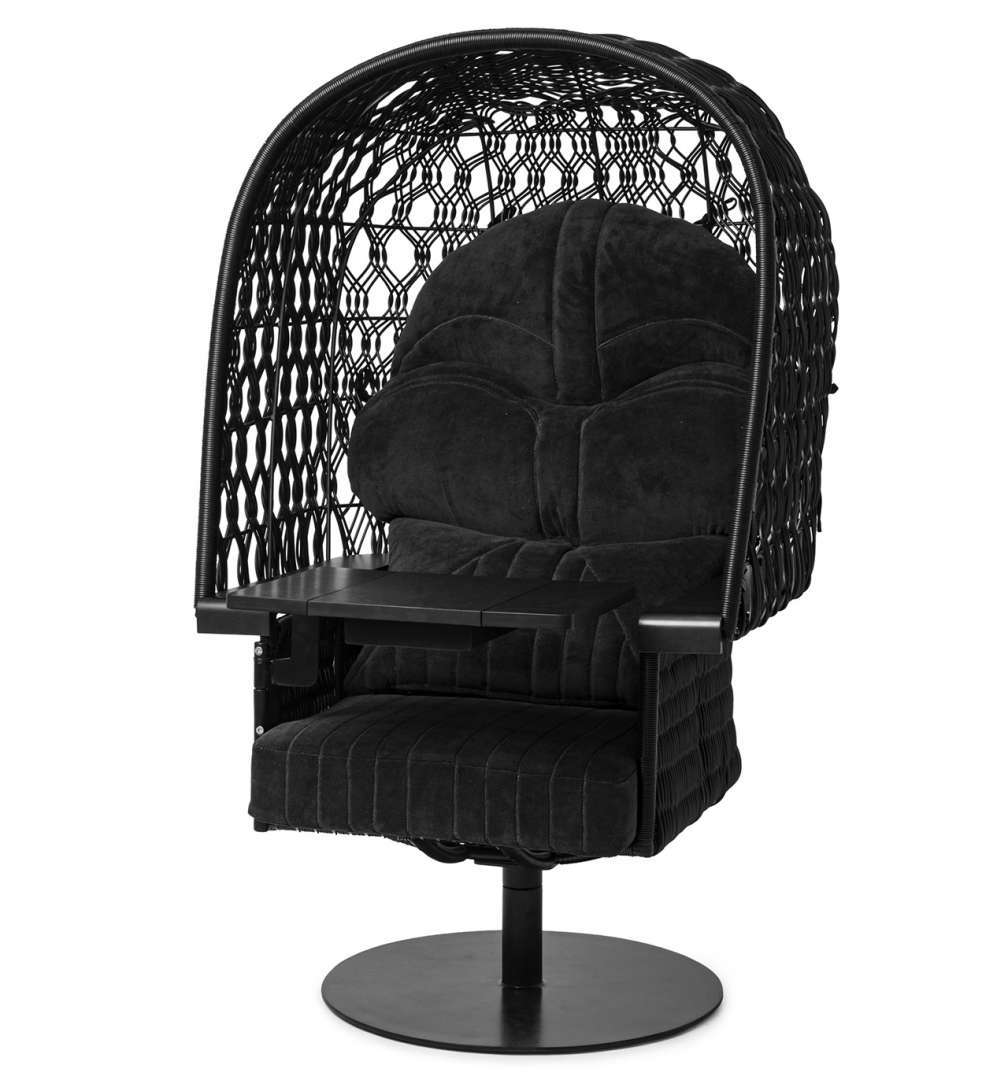 Designed like a black cushioned seat and backrest, the armchair is similar to Darth Vader's mask. The open weave canopy is comfortable and the elevated backrest is very easy to melt into.
Chewie Rocking Stool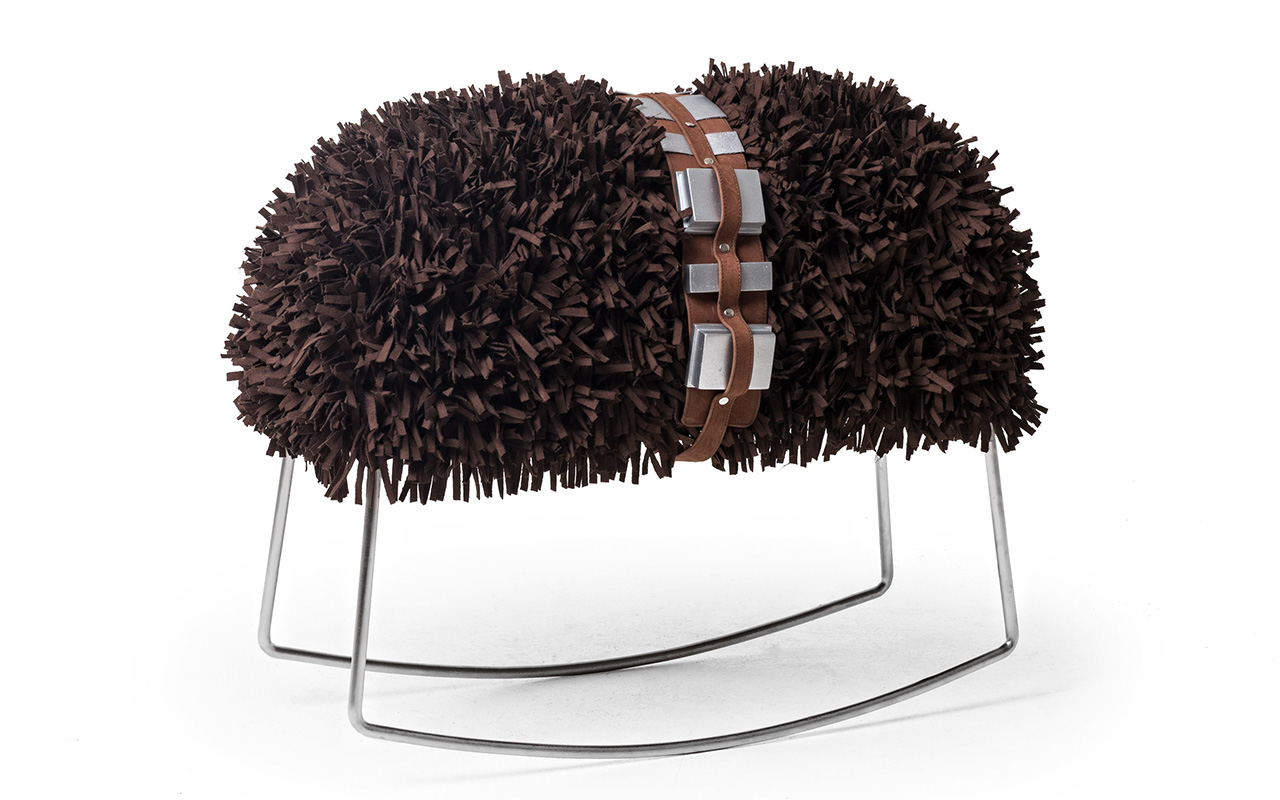 Created using brown microfibre strips cover, the Chewie Rocking Stool is a take on Chewbacca the Wookiee warrior's fur. To capture the essence of the bandolier that Chewbacca wore, the stool is wrapped with a fabric belt and reminds us of the pocketed belt that holds ammunition.
The Little Jedi Floor Lamp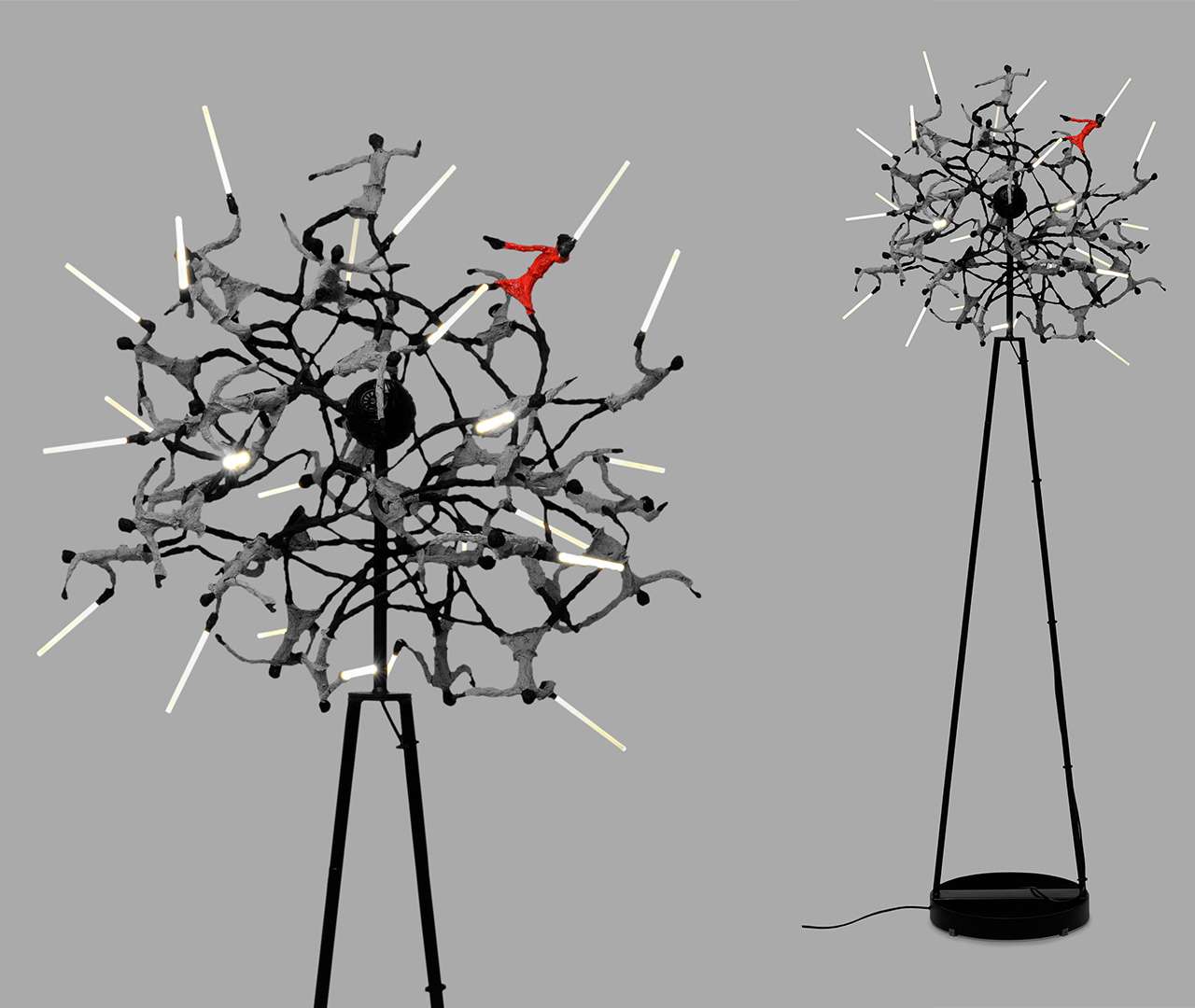 Crafted from steel and salago fibre, this sculptural hanging lamp is made with a slow-growing native shrub found in the Philippines. It has been designed in a way that the shrub is applied by hand and this is to give it some volume.
The Imperial Wings Armchair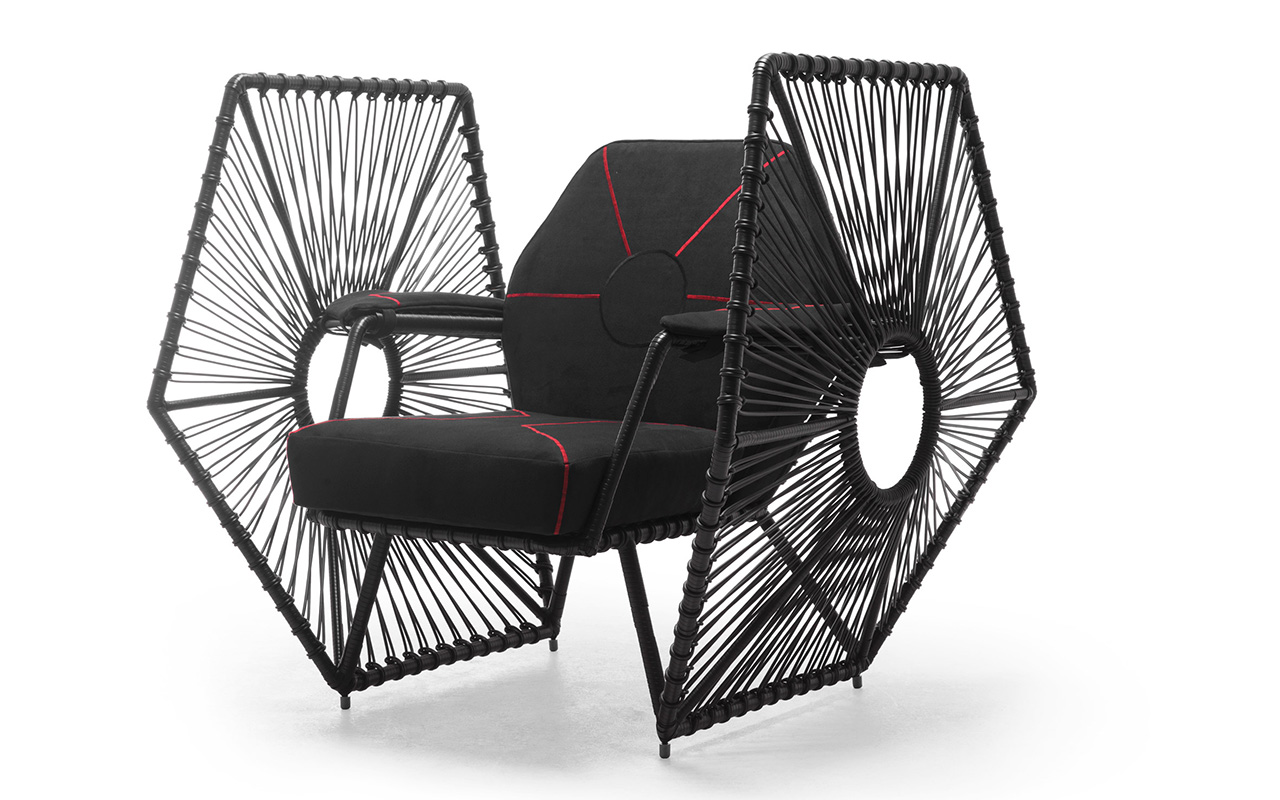 Designed as a starfighter spacecraft, the armchairs are spacious and have enough room for you to sit cross-leg if you'd like. I can totally be imaging curling up like a ball, and watching the Start Wars series, while imagining riding this starfighter spacecraft.
Other furniture pieces in this collection include Imperial Tie Fighter Wings End Tables, Sidious Easy Armchair and Little Jedi Hanging Lamp. Prices range from $655 up to $4,320.