Sandals are increasingly sharing the spotlight these days with limited edition sneakers and other fashion-forward footwear, and this isn't only due to it being summer. Open-toed sandals made by brands such as Suicoke, Birkenstock, and John Mayer visvim have been spotted gracing the feet of models and high clothing-minded folk, as well as the usual mom, hiker and tourist alike.
Shhh. There's a secret Japanese brand out there that goes by the name Suicoke. It seems that they've been on a mission to make what we typically think of a dorky sandal, cool. The company Suicoke is somewhat of a mystery. Not much is known about the company with the founders remaining anonymous. A Canada-based North American Suicoke webstore was open for business in 2017, with the parent company, Orgy, opening its first store this past April.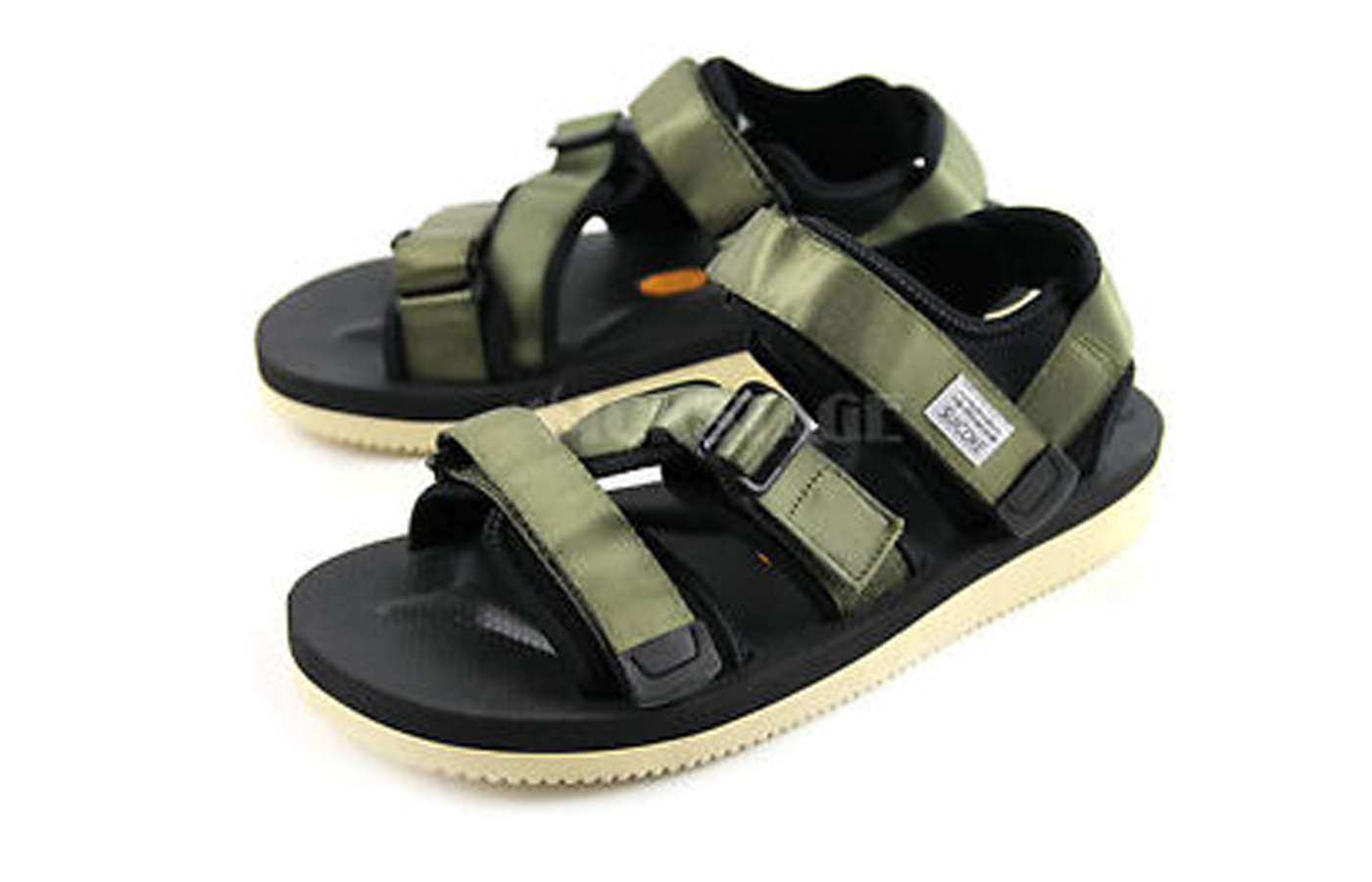 But for the most part, even when people recognize the brand's products, all they pretty much know is that the brand is from Japan. Talk about weird transitions, before moving into footwear, the company made accessories and hand-painted Russian dolls.
It's interesting, because when asked about the anonymity, a company sales manager says "we believe that many brands are either positively or negatively affected by revealing the people behind the brand." The idea is for the company's image to stay open to interpretation in order to avoid any "preconceived biases or favoritism."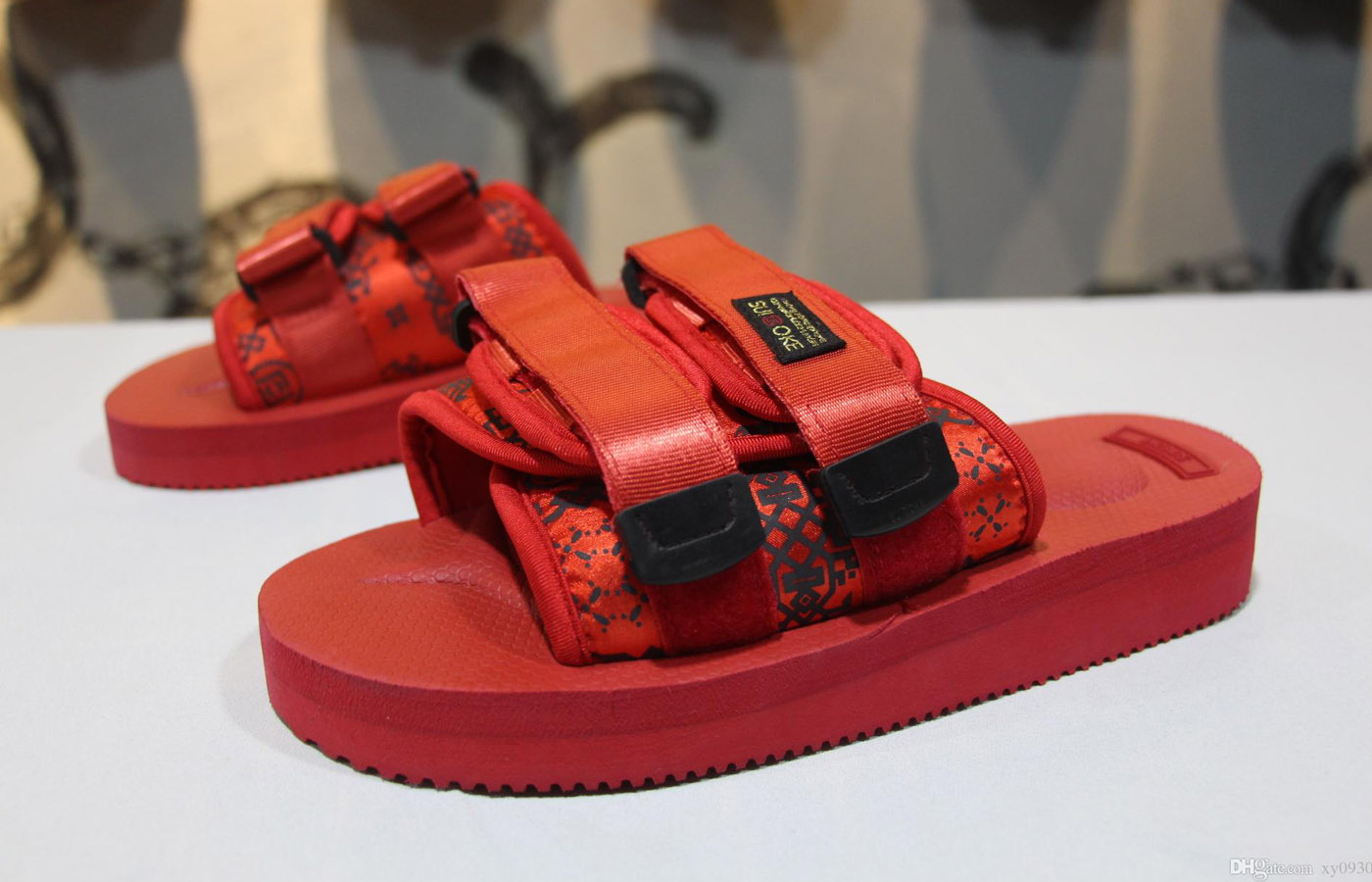 The Suicoke brand relies on "vibe" and "aesthetic" before all else. The brand has increased in size and reputation partially through the collaborations it chose to perform in Japan before heading to Europe and the USA. And it chooses carefully with whom it collaborates – neither size nor popularity can guarantee a liaison with Suicoke.
Suicoke offers many lines of their unique sandals. And from what we can tell right now, Suicoke produces three main lines: the V-Line is their premium line of footwear that is made with the best materials. Then, there's the M-Line which is a fashion and casual line. And lastly, there is the O-Line, an entry-level tier. Some of them look like traditional Japanese Geta or Zori sandals have mated with Tevas and modern materials. They appear comfortable, functional and stylish.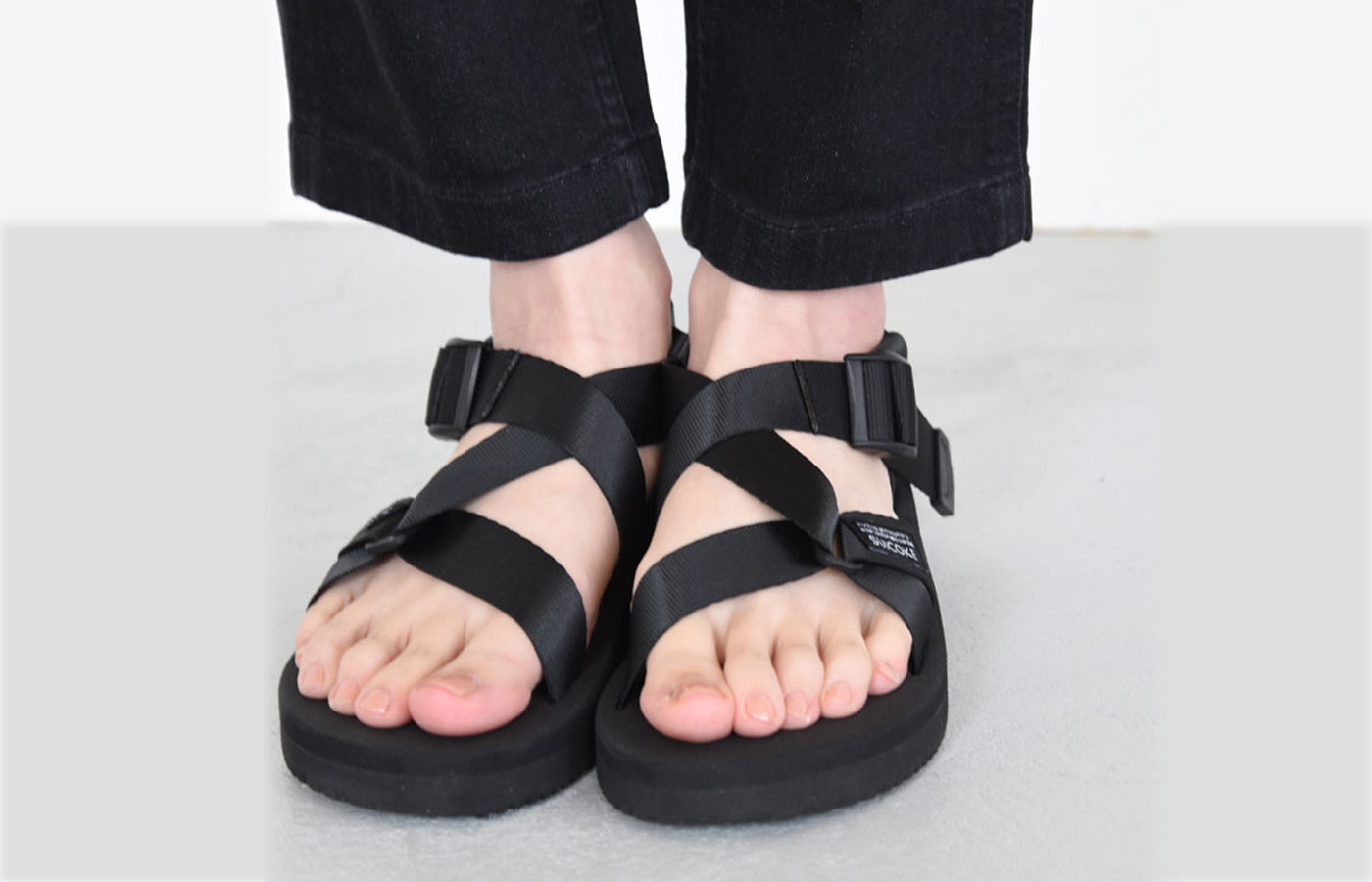 The sandals feature Vibram soles, which are actually proprietary and have been co-developed with the well-known Italian outsole manufacturer. In addition, some sandals have Vibram's Arctic Grip for slip-proofing on wet ice, as well as waterproofing and anti-bacterial technologies.
Suicoke is welcome to the idea of all people wearing and enjoying their sandals. They would rather not be known only among the fashion-crowd, but among hikers, in the outdoor domain too. And their goal is to make sandals as ever-popular and as ever-present as jeans. They also want their sandals to be sported and paired with evening attire at formal events too.