Asics is one of the more popular sportswear shoe brands today. It is not exactly the go-to brand for fashion but people consider it for sports. The company is slowly venturing into the stylish department though as it is recently introducing nicely-designed pairs.
A few months ago, we were introduced to the ASICS Academic Scholar Pack. That one made an impression because it had retro fashion stamped all over it. The pair had not only the sports enthusiasts but the fashionistas as well making a second look.
The company has recently presented a new pair that deserves our attention. Meet the new Asics Metaride Amu looking fresh and pristine in white.
Signature Architectural Style Comes to Shoe Design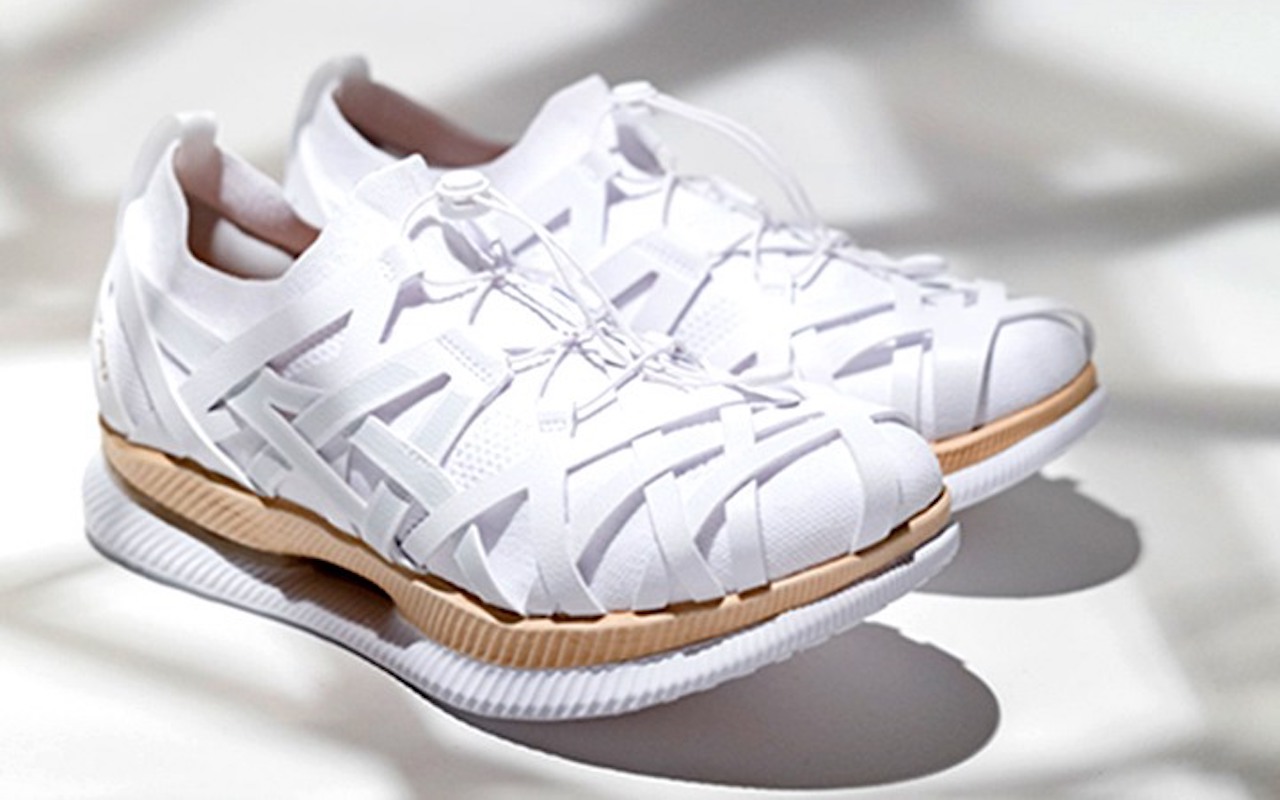 The Amu looks to architecture for inspiration. Kengo Kuma, a Japanese architect, was tapped to design the Metaride Amu. The result is one pair that will once again make you look a second time. You won't even think it's from a sports brand. You'd probably imagine it is from a high-end fashion brand.
Asics Metaride Amu is now Kuma's smallest building project. He is popular for "layers and unconventional fabrication" that are very evident on the Metarid Amu. The upper part of the shoes is made of a knitted material in two layers. The outer shows a yatara knit (bamboo weave), presenting a crisscross pattern. The strips are tied to the eye of the lacing system.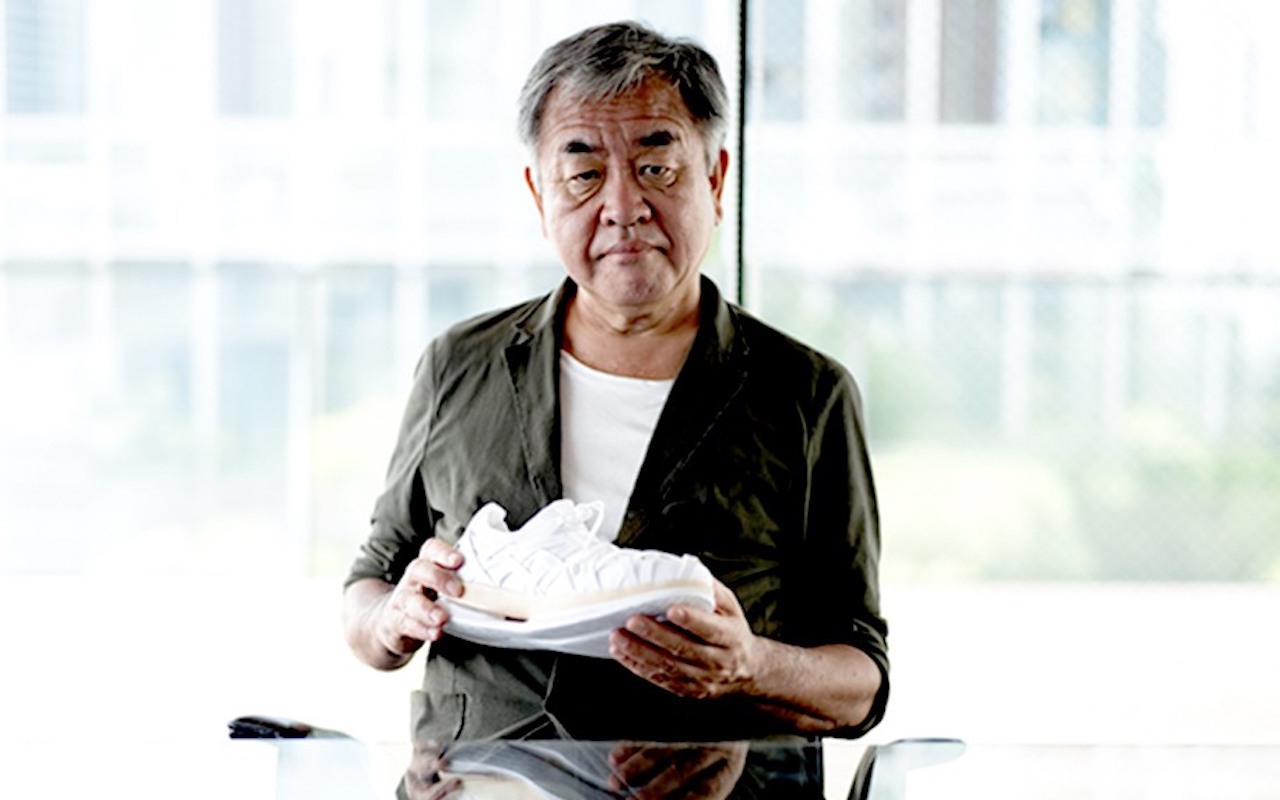 The new Asics pair promises a stable base and support for the foot. The white performance knit is for the second layer of the upper secured with a toggle lacing system as described.
Eco-friendly Yet Stable in Support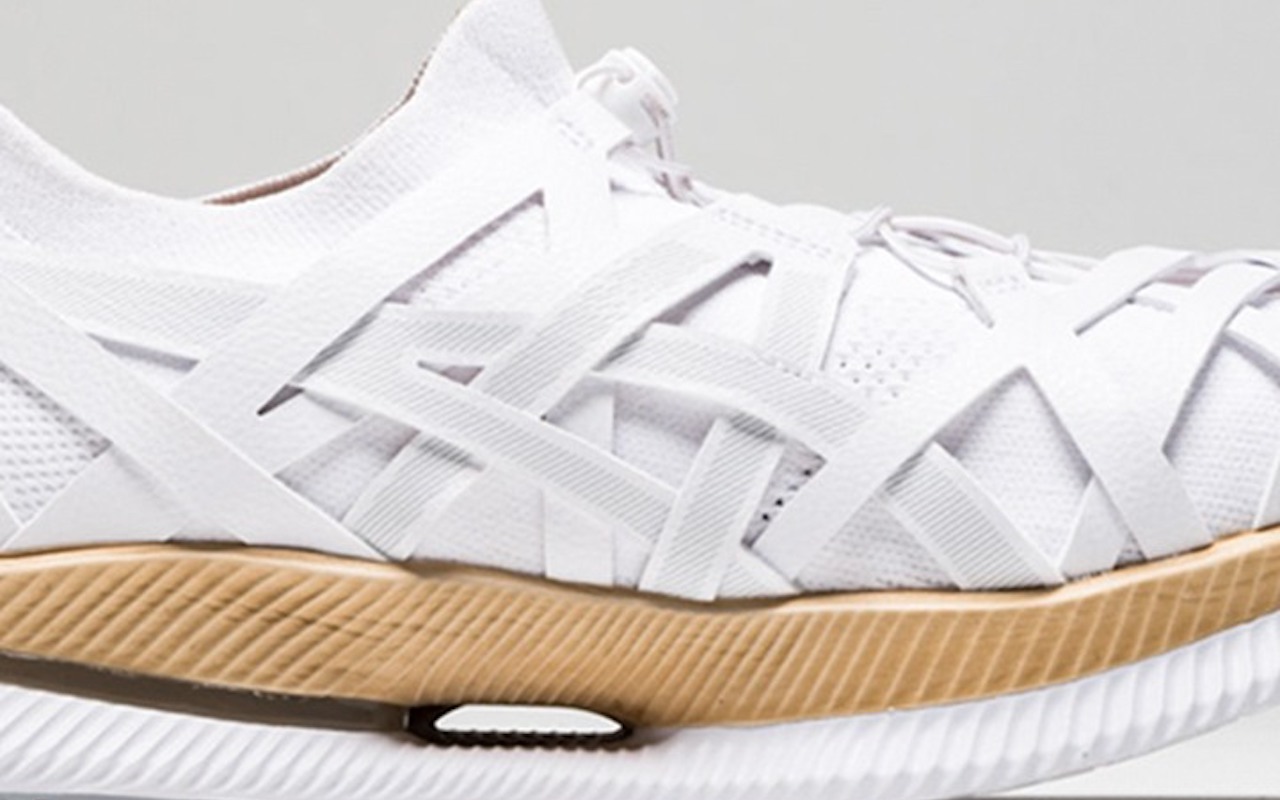 The Asics Metaride Amu is another all-white pair but the midsole is tan that gives some contrast. As with most shoes from Asics, this pair also implements the FLYTEFOAM and GUIDESOLE technologies.
The midsole is more eco-friendly. It offers support and cushioning as made possible by material from a wood-derived textile. Just like what Kuma does to most of his projects, he has also used alternative materials for the sneakers.
The ASICS Kengo Kuma x Asics Metaride Amu will be available in limited pairs only for $330 each. It will be out this coming December 20 online via Asic's website and in Harajuku and Osaka, Japan.