So many of us shackled to an office desk for work but some of us get to work remotely. And then there are others who are blessed with the benefit of complete and untethered mobility. Whether you are working constantly from somewhere new or just every now and there, the truth is that in this day and age is that we never really get to escape work.
For example, my current work situation is such that I'm often outdoors yet need constant access to a power source and WiFi in order to manage my people, projects, and monitor the office in general.
If you're an influencer on the go, a travel blogger, then you've got my drift, but even if you find yourself out of the office on occasion and need access to your email, then here are a few options to take your office with you.
Gear for minimum office portability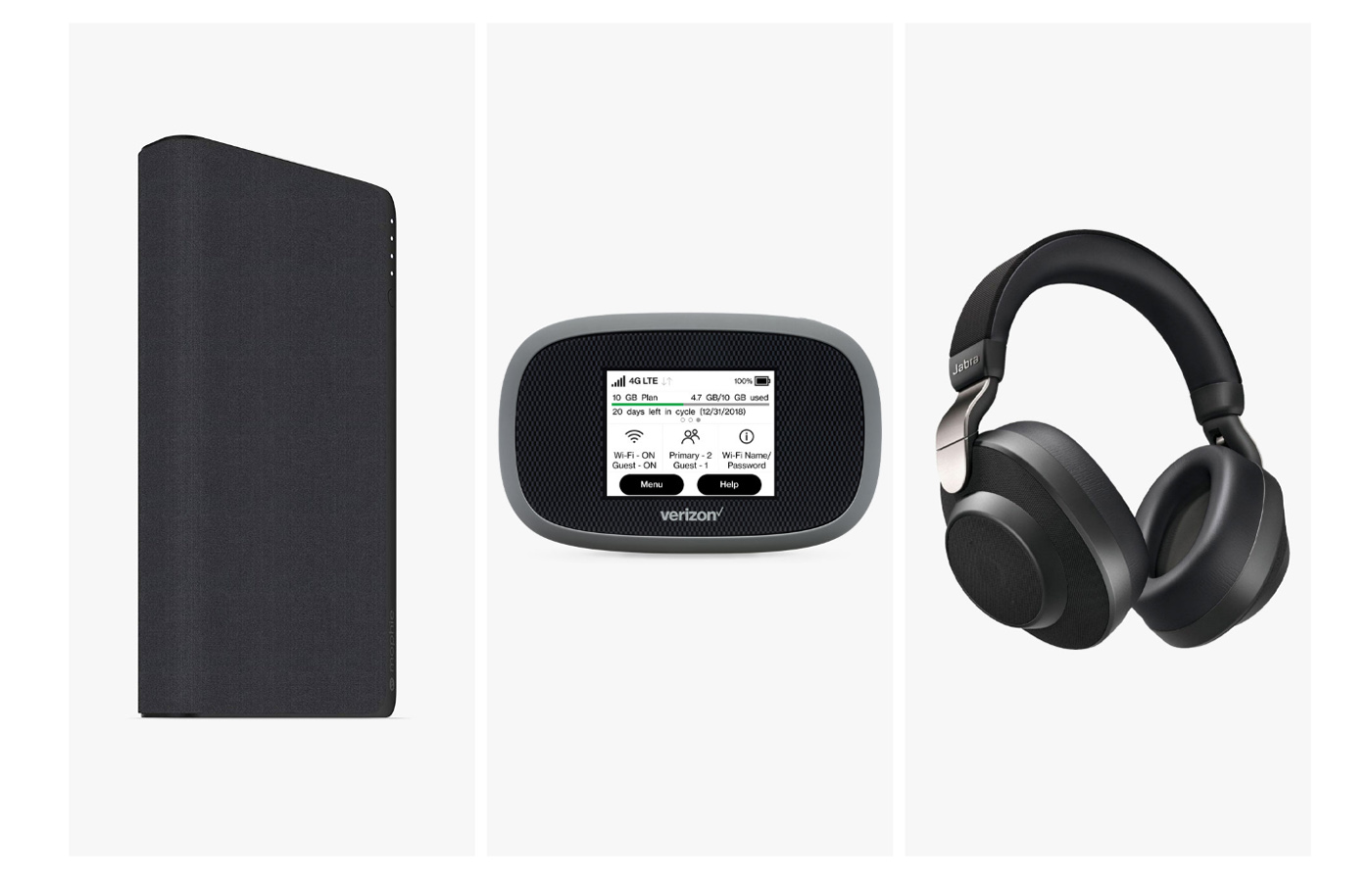 There's nothing more frustrating that being in an airport that offers free public WiFi and you cannot connect. Then there's the other end of the spectrum, it's your weekend break or you just need to get away from the world. You're sitting around a campfire upstate stuffing your face with smores. Nevertheless, you've still got to touch base with headquarters or the homespace in the meantime. The following devices are perfect for when you find yourself in a pinch.
Verizon Jetpack MiFi 8800L – If you have a Verizon contract you're almost guaranteed coverage with this excellent mobile hotspot. You'll save the battery life of your phone: $199

Mophie Powerstation USB-C Power Delivery XXL – Extend the life of your MacBook Pro up to 14 additional hours with this 19,500mAh power bank that is portable: $149

Jabra Elite 85h – These noise-cancelling headphones with an 8-microphone array and good call quality are a must:$300
A remote office for a few days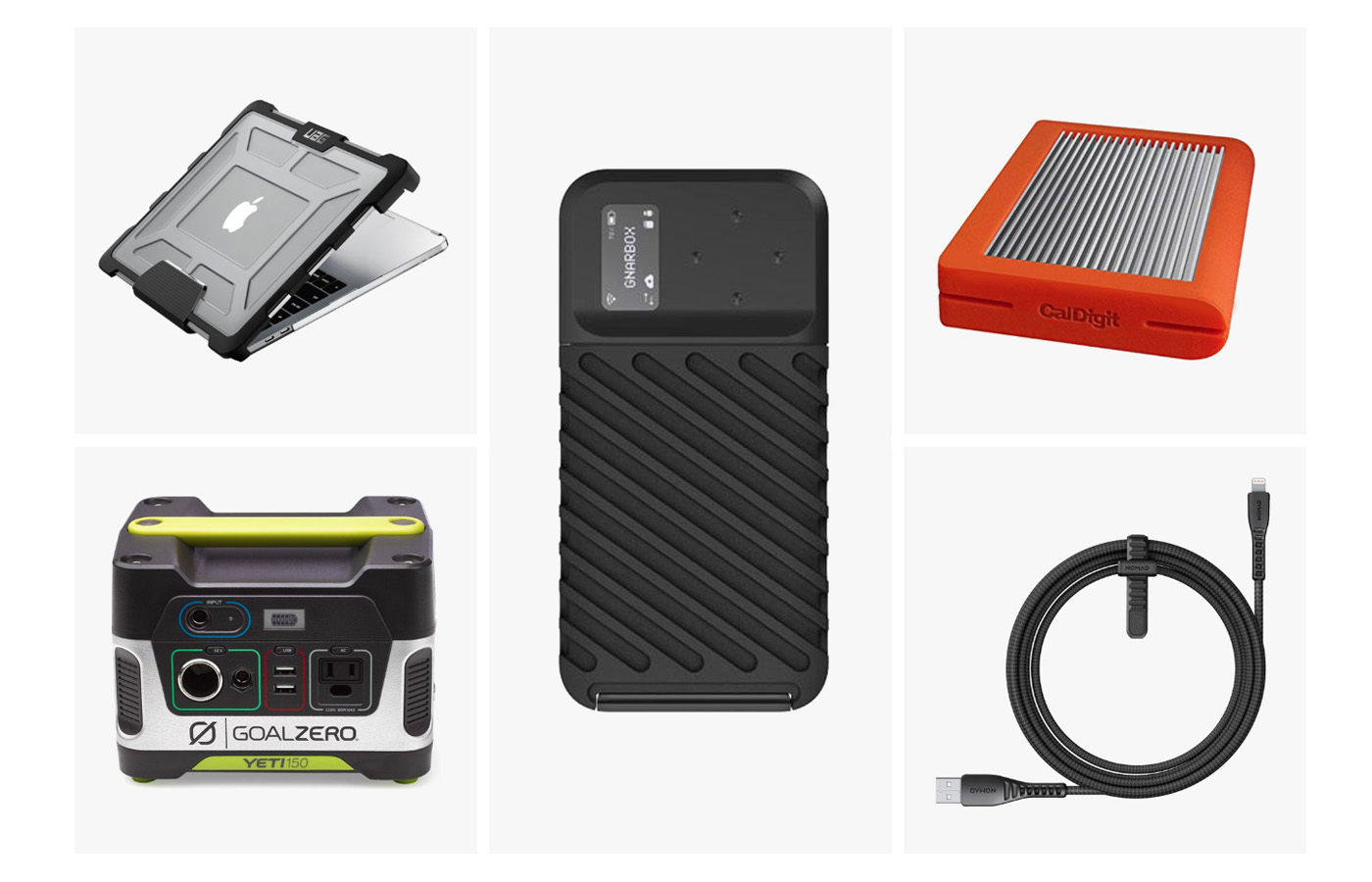 Will you be away for an extended period of time – like a few working days? Do you foresee yourself needing something more substantial than just the basics in order to stay connected and keep your devices up and running. The next list of items will help you make the most of reporting from the wilderness while you're away.
Goal Zero Yeti 150 – A portable and durable power station for charging many devices at once: $150

UAG Plasma Case for MacBook Pro – A case that will protect your MacBook Pro from impact and bumps and the rigors of life on the go: $80

CalDigit Tuff – A speedy portable hard drive and the best part is that it's water resistant and drop-proof: $120

Gnarbox 2.0 SSD – A SSD that offers social media users a nice way to backup images and upload them to Instagram: $899

Nomad Charging Cables – These cables are military-grade cables that would be very difficult to destroy and, hence, put your mind at ease: $25
For a 'full monty' off-grid office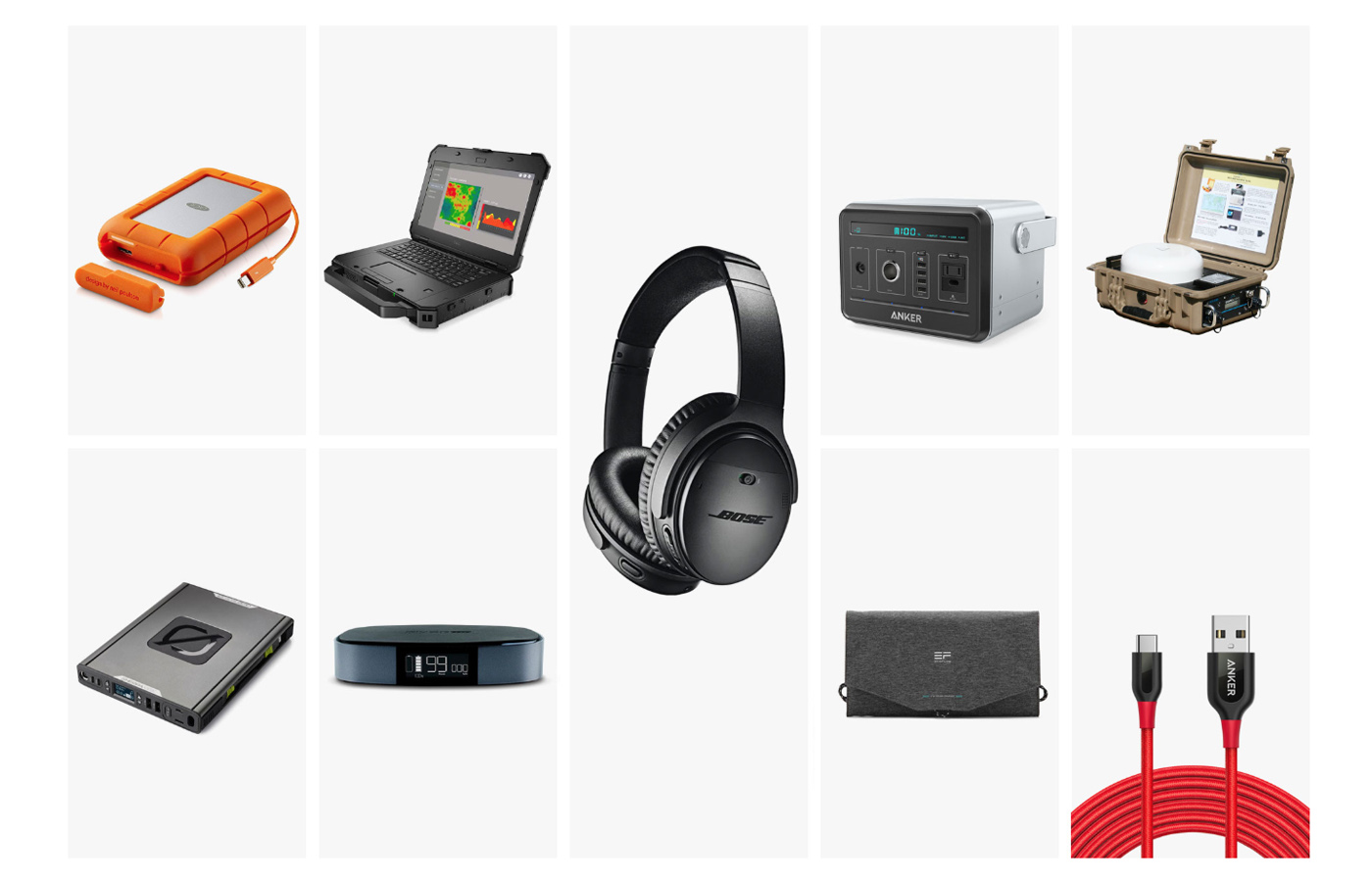 This next list of devices are reliable and broad enough in scope to give you total freedom to roam about the world or whole up somewhere off-grid. If you never set foot in an 'office' these days, and never plan to again, well then, this is a call to the true nomads of the workforce. And you definitely won't regret investing in some of the following.
Dell Latitude 7424 Rugged Extreme – Great for going off the grid and still have a secure way to report from wherever the heck you are, this is a top performing, rugged and military grade laptop: $3,499

EcoFlow River Bank Main Module – A portable power bank with the highest capacity allowed by the TSA, with the added benefit of being a USB hub for file transfer: $249

Anker PowerHouse – The company's heftiest portable power station capable of charging devices a multitude of times: $500

EcoFlow 21W Solar Panel – A solar panel will keep your whole mobile system up and running flawlessly: $159

Lacie Rugged Raid – Imagine the possibility with 4TB of storage capacity for your needs: $300

Anker PowerLine+ Charging Cables – Nylon-braided cables are much tougher than the cables supplied with any of the devices you buy: $14

Goal Zero Sherpa 100AC – A portable battery that's rugged with 25,600mAh of capacity for simultaneous device charging and laptop charging: $225

MCD-4800 Portable Global Hotspot – The end all and be all mobile hotspot that gets an LTE signal from anywhere on the planet: $12,995

Bose QuietComfort 35 II – Few noise-cancelling headphones on the market can match these in quality and comfort for longer periods of time: $350