You can only carry so many things with you. So, when there's an opportunity to double or triple up on duty – like the tactical pen – it's always a good idea to go for it. A tactical pen is an essential piece of gear to own.
While we hope you never have to use a tactical pen for any kind of serious safety issue, it's better to have one than not. Here's a list of a number of the best tactical pens today.
Protection, glass breakers, and versatile
When you hear people speaking about every-day carry (EDC), they're usually referring to a concealed firearm. However, a tactical pen is an unassuming tool that can save your life. Many tac pens have solid and simple construction to deliver a devastating strike in self-defense.
Many of the best tactical pens are rugged with a sturdy point that can be used to break glass with and great to have in an emergency situation.
Tac pens can assist you with daily duties in life, such as keeping notes. But often times, there are other features too … like a built-in flashlight, bottle openers, and much more. So not only can you write love letters with a tactical pen, but it might just save your life.
Smith And Wesson SWPENMP2BK Tactical Pen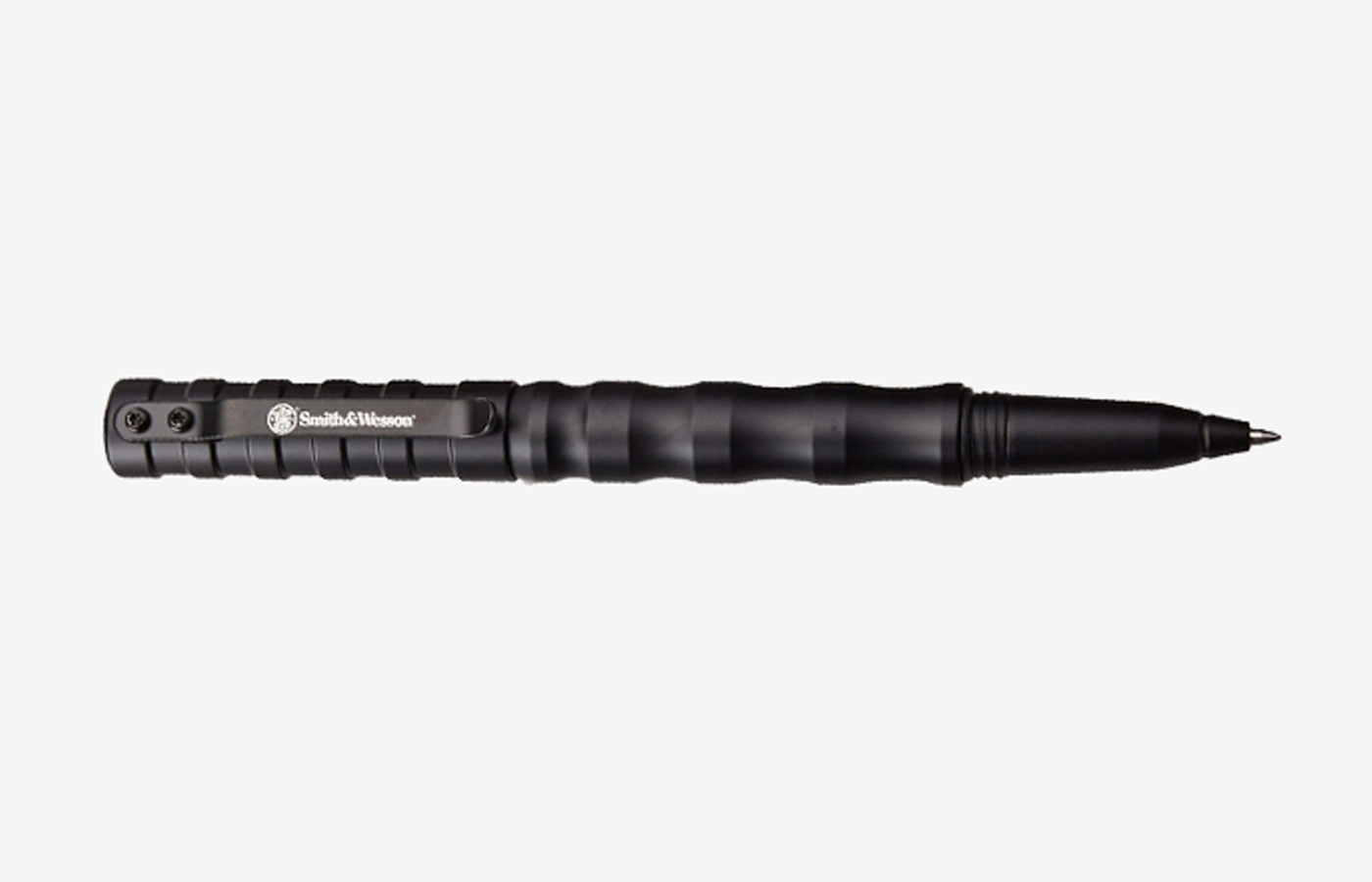 Yes, this is made by the firearm manufacturer. This tactical pen is made from aerospace-grade anodized aluminum and has a nice and grippy design. The pen fits very nicely in the hand and it's durable and sturdy enough to hold up to intense impacts. Making this one a good option for jotting down notes or fending off an attacker. It's available for $26
Schrade SCPENBK Tactical Pen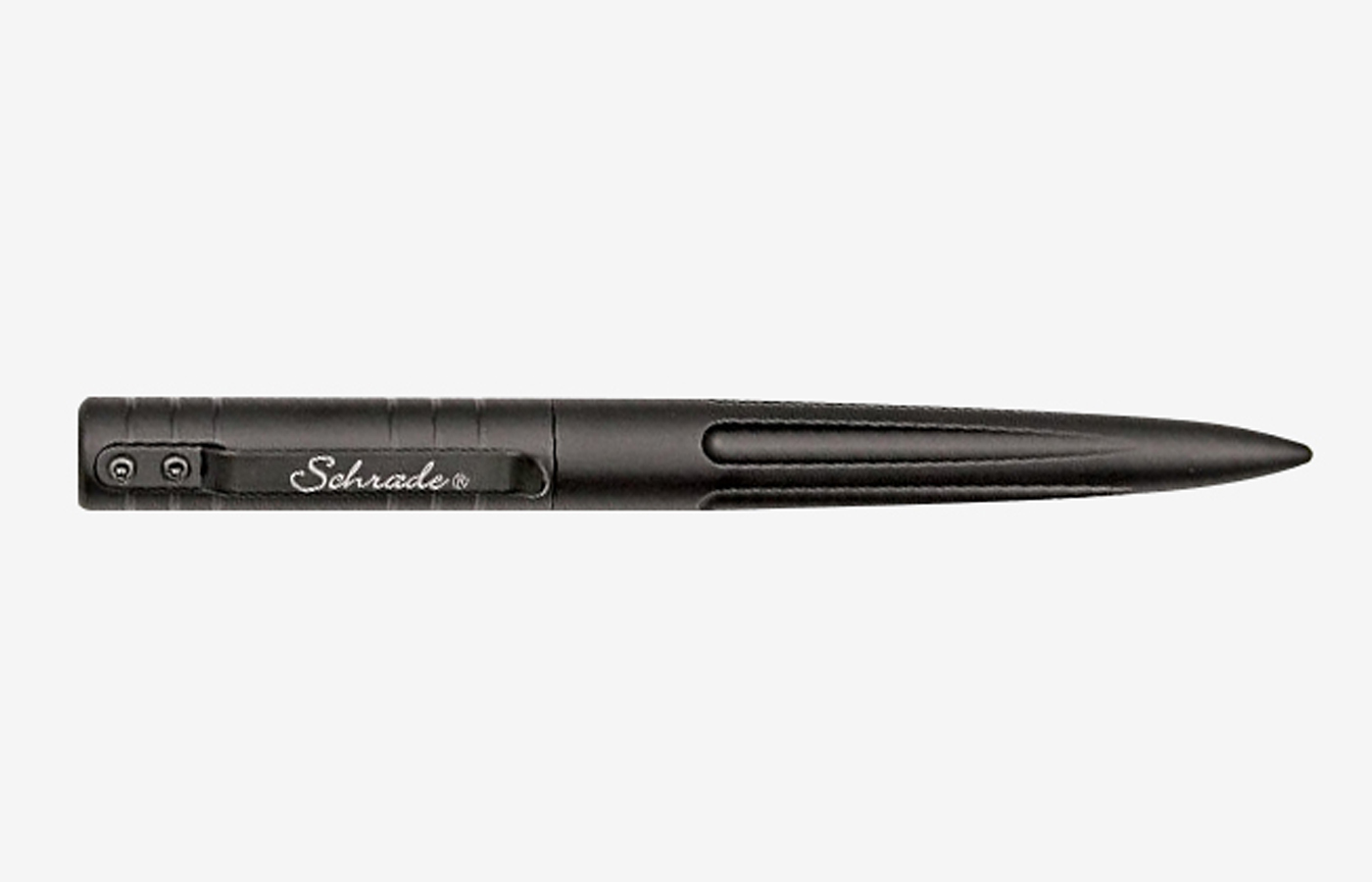 This tactical pen is brought to you by the knife maker Schrade. This model is sleek, elegant, and unique in appearance. The tip of the pen is actually designed for the self-defense part and the pen's tip is always hidden under the screw-on cap. It is made from T6061 aircraft aluminum and is available for $26
CRKT Williams Tactical Pen 2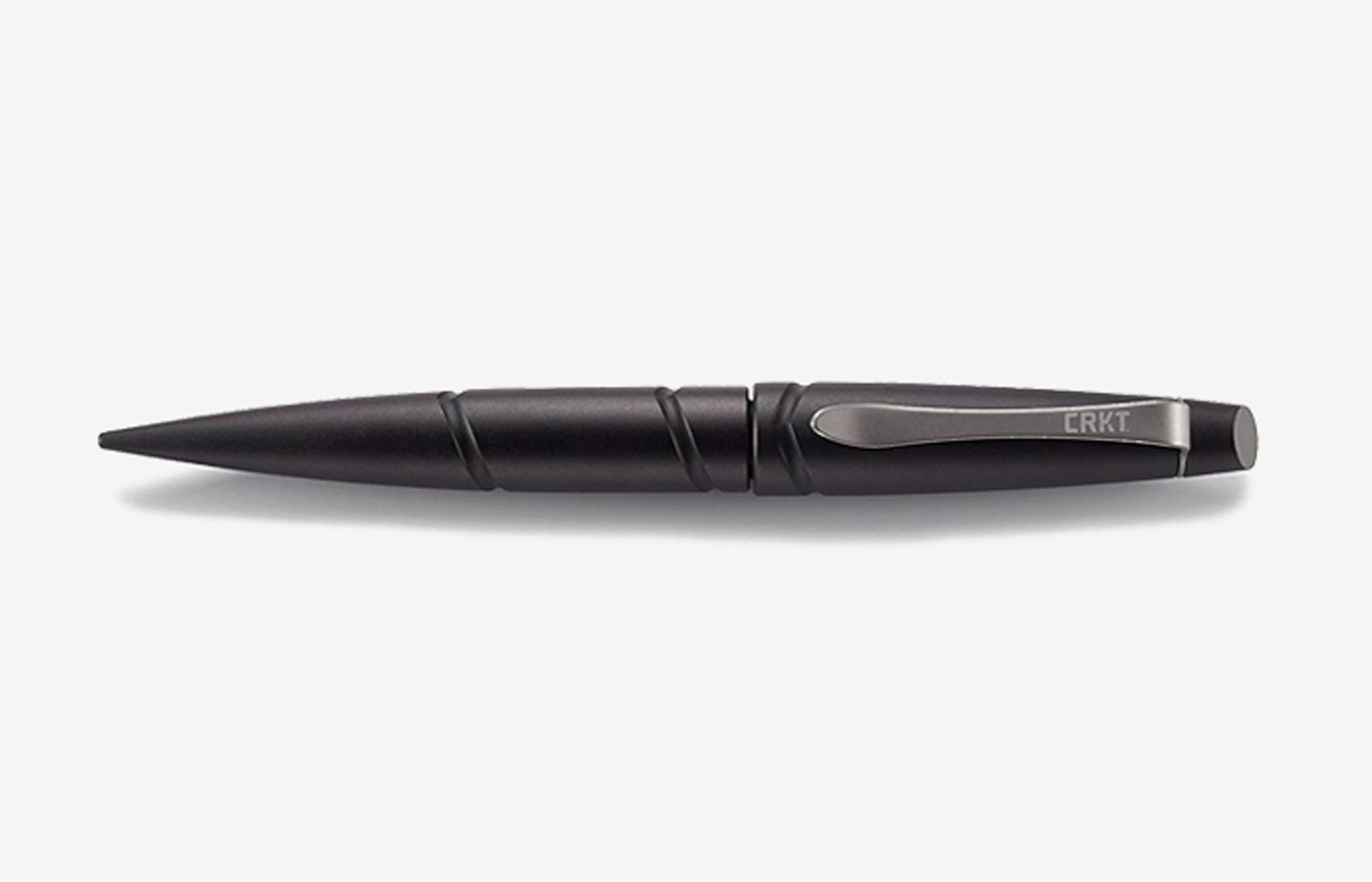 This pen is the second, new and improved iteration of the previous model. It has a subtle design but can pack a big punch and can be used in a self-defense situation. The CRKT Williams Tactical Pen 2 is compatible with the Fisher Space Pen pressurized refills (which can write underwater, upside-down, or in zero gravity). Available for $36
SOG Baton Q1 Tactical Pen Multi-Tool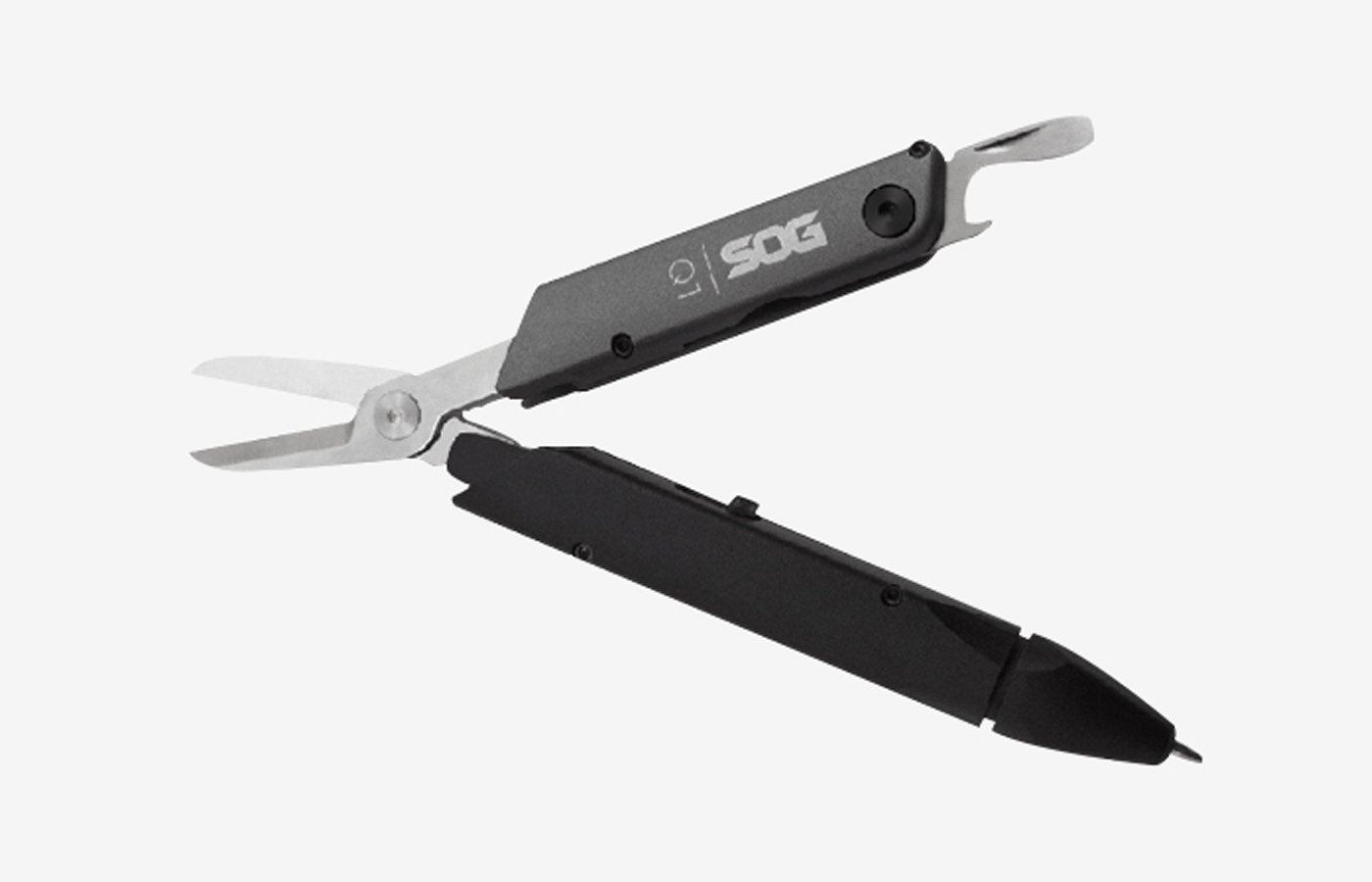 The SOG Baton Q1 really looks like a normal pen but has hidden within a number of other features. It opens like a multitool to reveal scissors, a can/bottle opener, and a flathead screwdriver. One of the nicest things about this tac pen is that it is fully TSA-compliant, so you can take it on to the airplane without having to worry it will be taken away from you. It is made out of T6061 Aircraft Aluminum & 5Cr15MoV Steel and is sold at $40
Gerber Impromptu Tactical Pen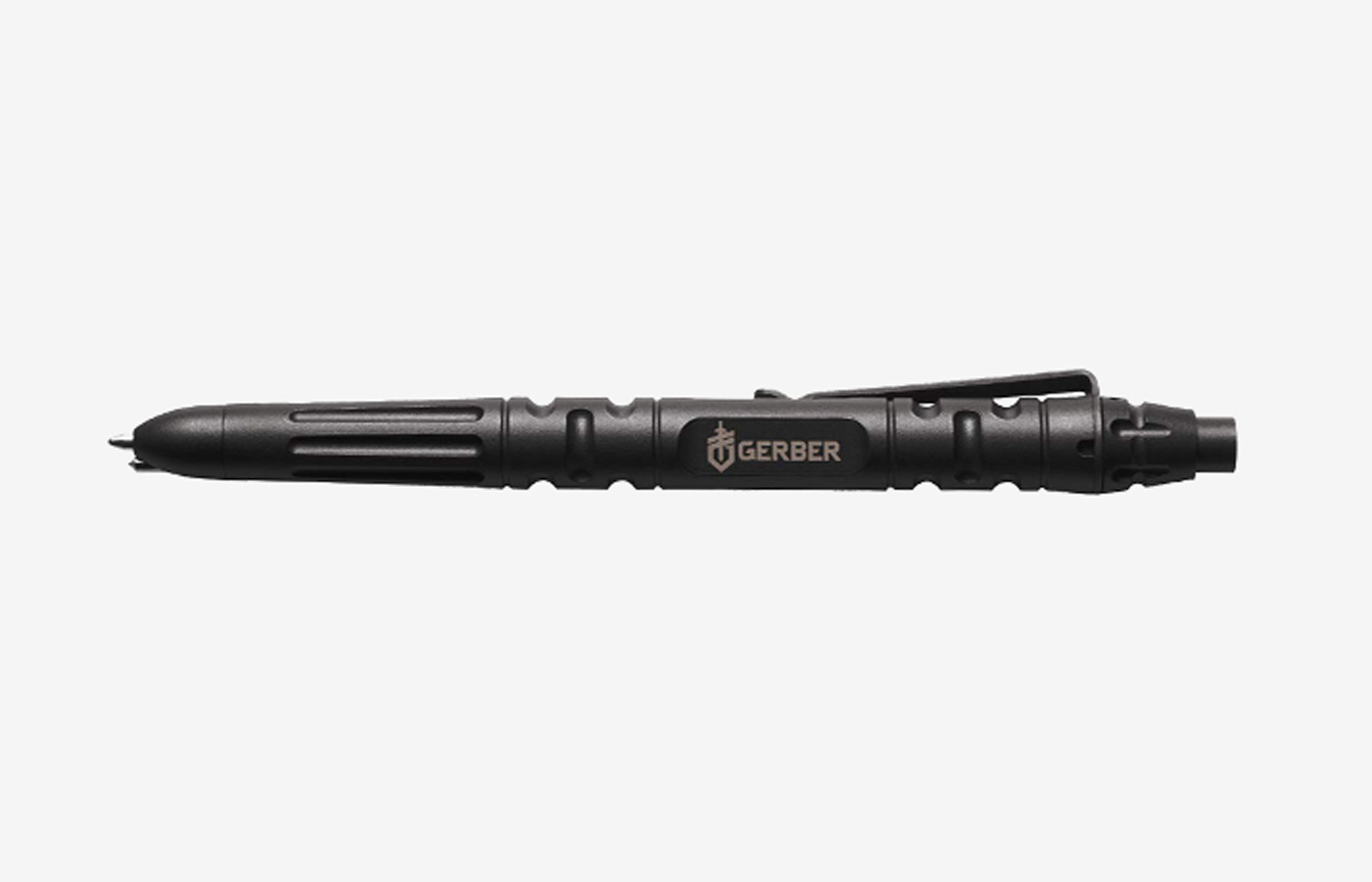 The Gerber Impromptu Tactical Pen is considered to be the best there is. Why is that you ask? Well, for a host of reasons that include its durability, versatility, and lower price. It has been the favorite pen of EDC enthusiasts and tacticians for many years designed as is. Thus, it is a rugged and reliable iconic tactical writing tool. It is made with a Cerakote-Finished steel and sells for $58
Hinderer Knives Spiral Investigator Pen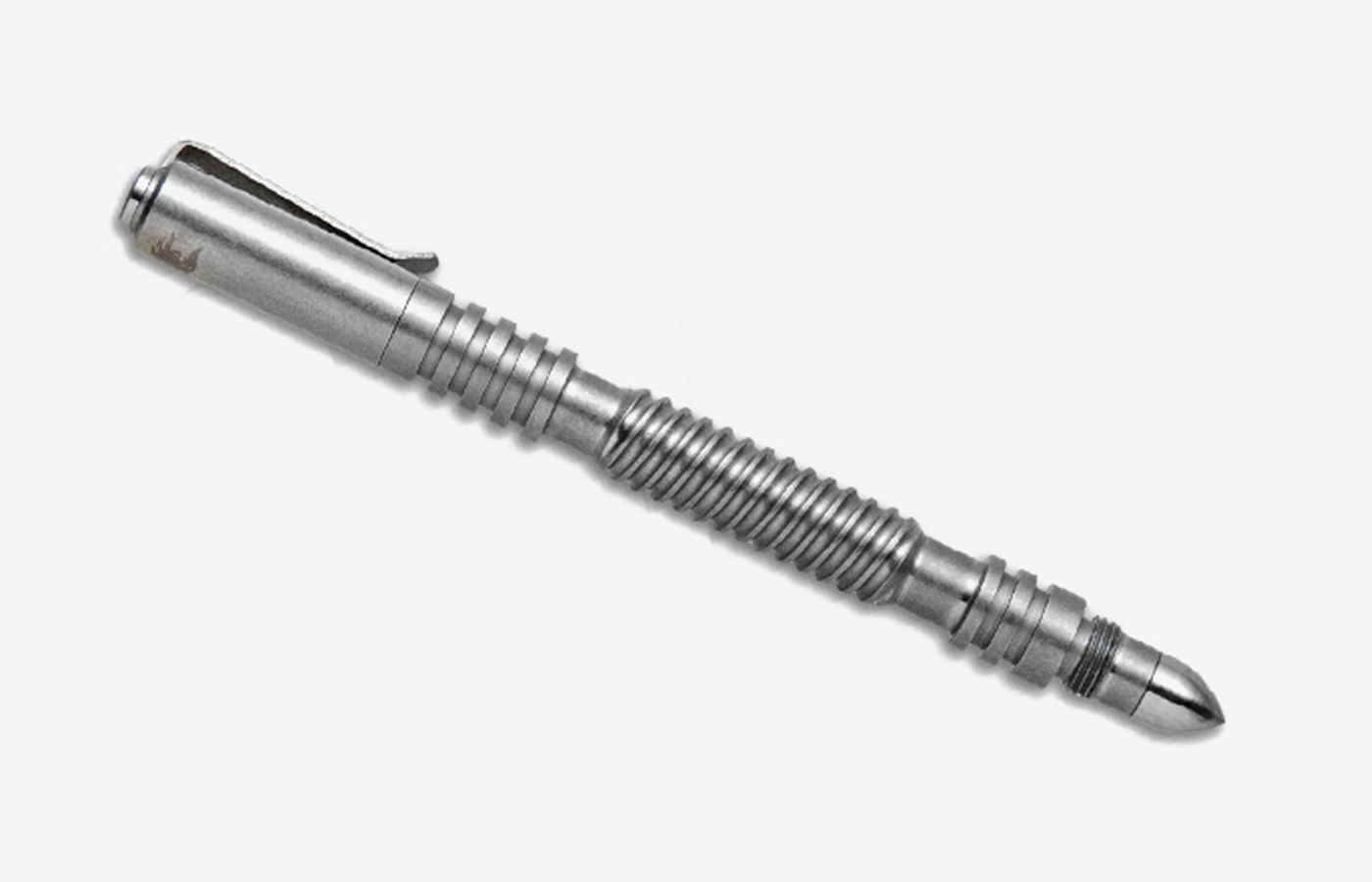 This brand is by Rick Hinderer, a knife designer who is known to have created some of the best ever to have existed. This tactical writing instrument is crafted from stainless steel with a uniquely machined body that not only looks good but has a good grip. This tool comes with a Fisher ink cartridge and is made in the USA. It goes for about $60
Nitecore NTP10 Tactical Pen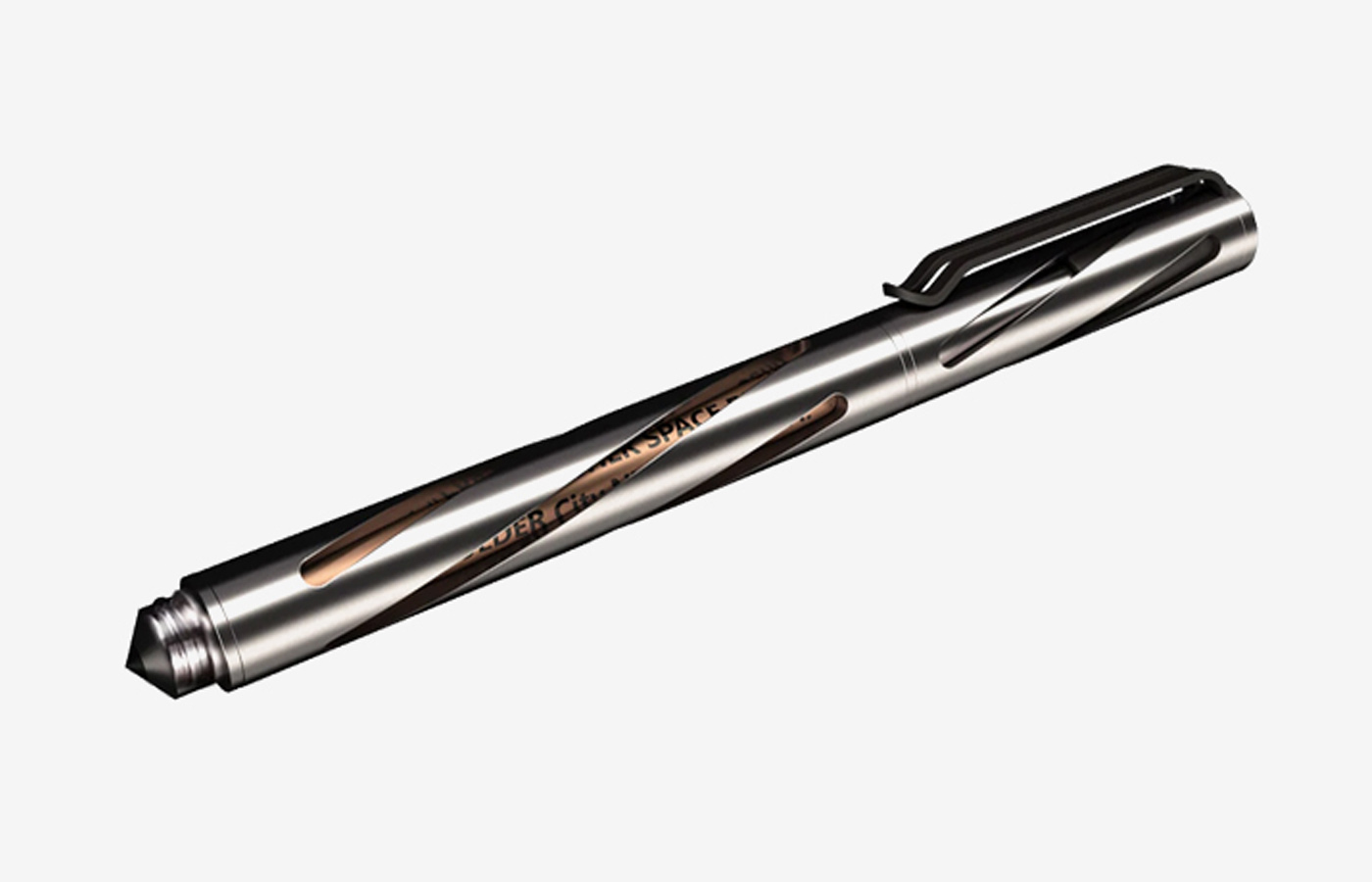 I love the look of look of this one. The Nitecore NTP10 has a sturdy and lightweight titanium construction, and a hollowed body with screw-on cap and tungsten tip. The tip is equally adept to deal with a self-defense situation or like breaking a glass window in an emergency, say if you are trapped inside a car. It is available for $90
Tuff Writer Operator Tactical Pen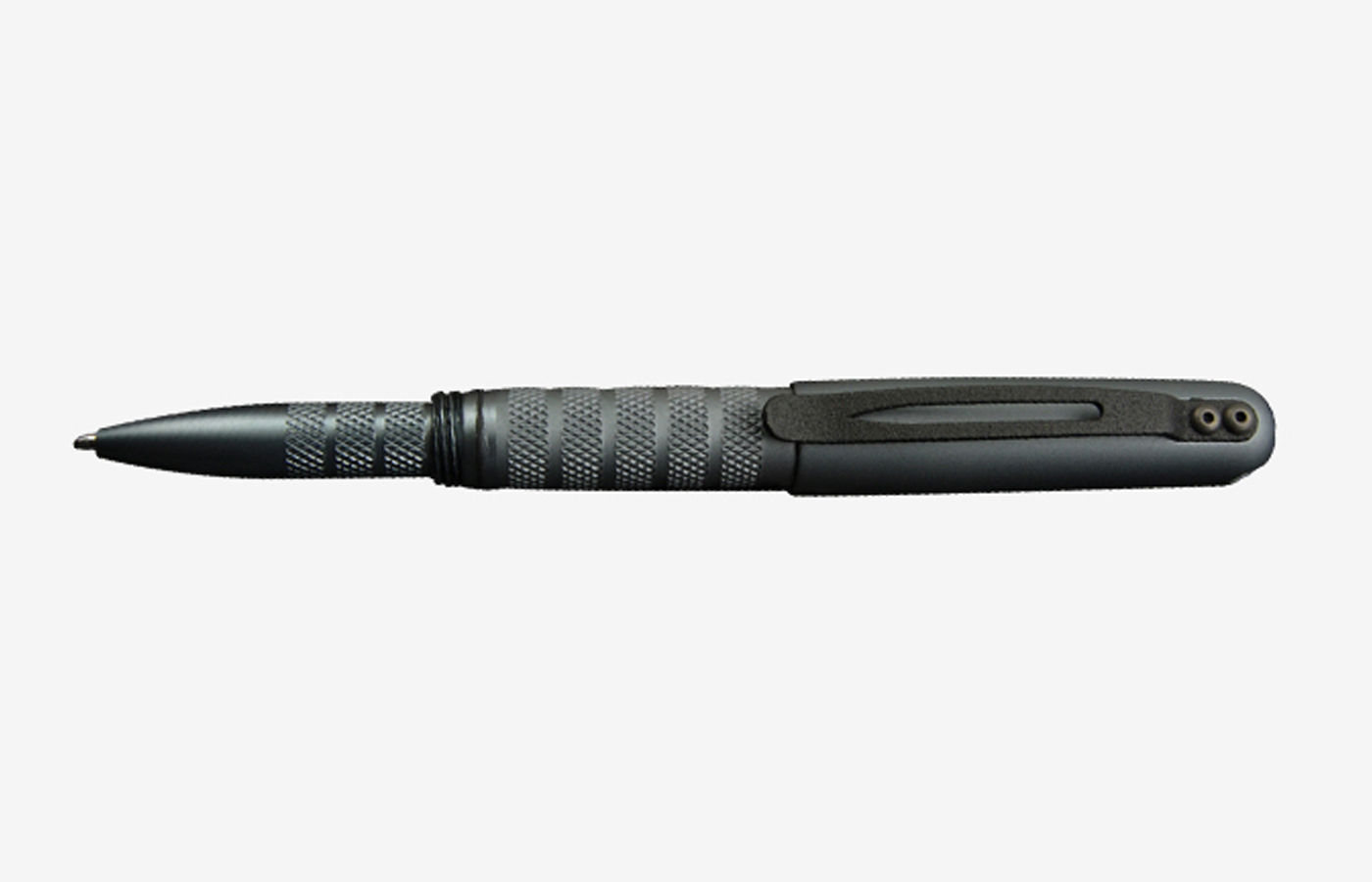 This pen has a nice balance of durability, functionality, and styling. It comes available in six anodized finishes and is made from an aerospace-grade aluminum. The pen has a threaded cap, a knurled machine grip, pocket clip, easy-change cartridge, and a matte finish. It sells for $95
Benchmade 1100 Series Tactical Pen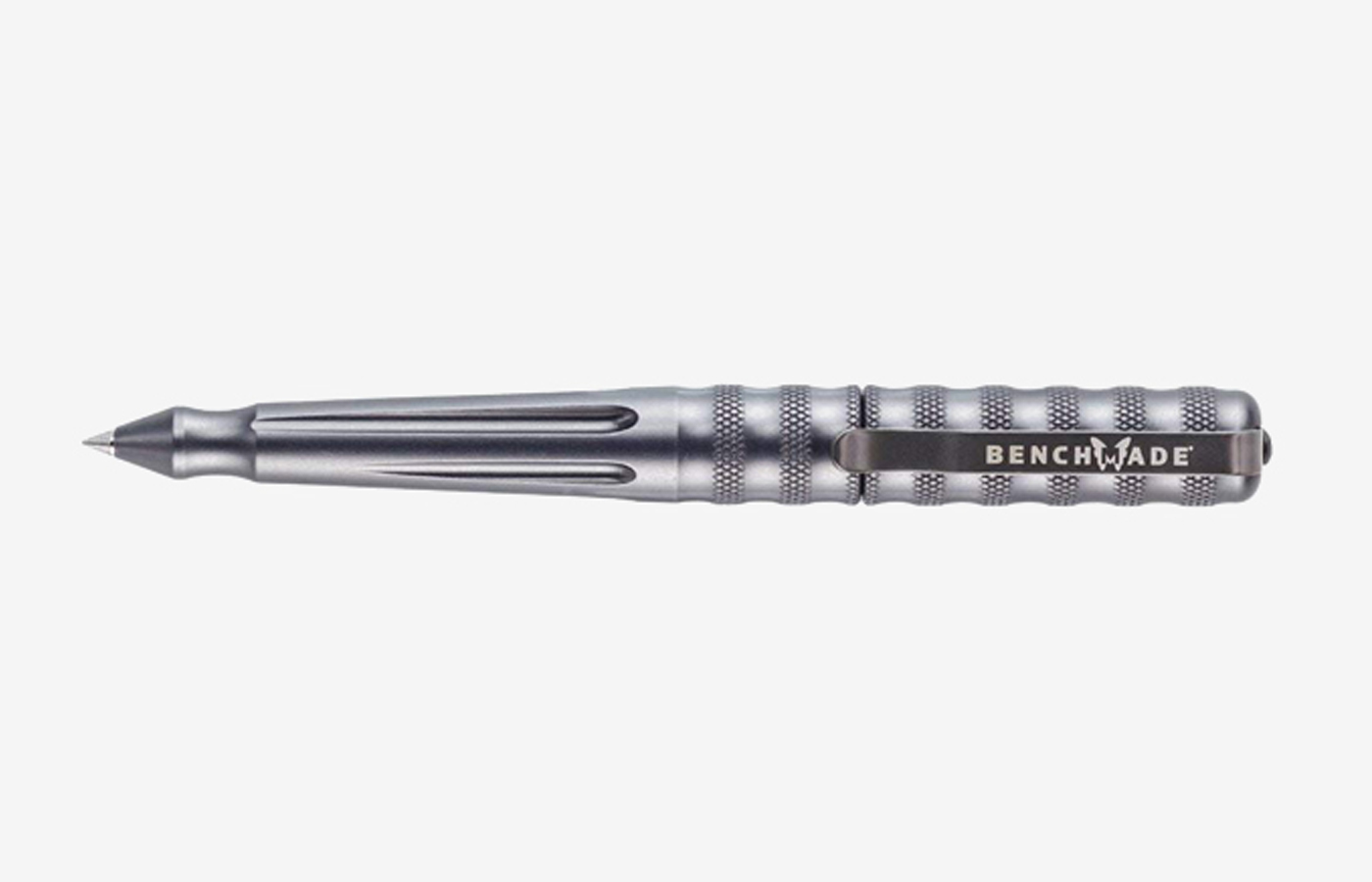 Benchmade is known for their knives but did very well with this tac pen. The writing portion of the pen is actually hidden away under the click-on cap. It comes with Fisher Space Pen pressurized ink cartridge to write in zero gravity, upside-down, or underwater. The tip is actually the self-defense or safety part. It is handsome and is sturdy and sells for $124
Fellhoelter Spiral Fluted TiBolt Pen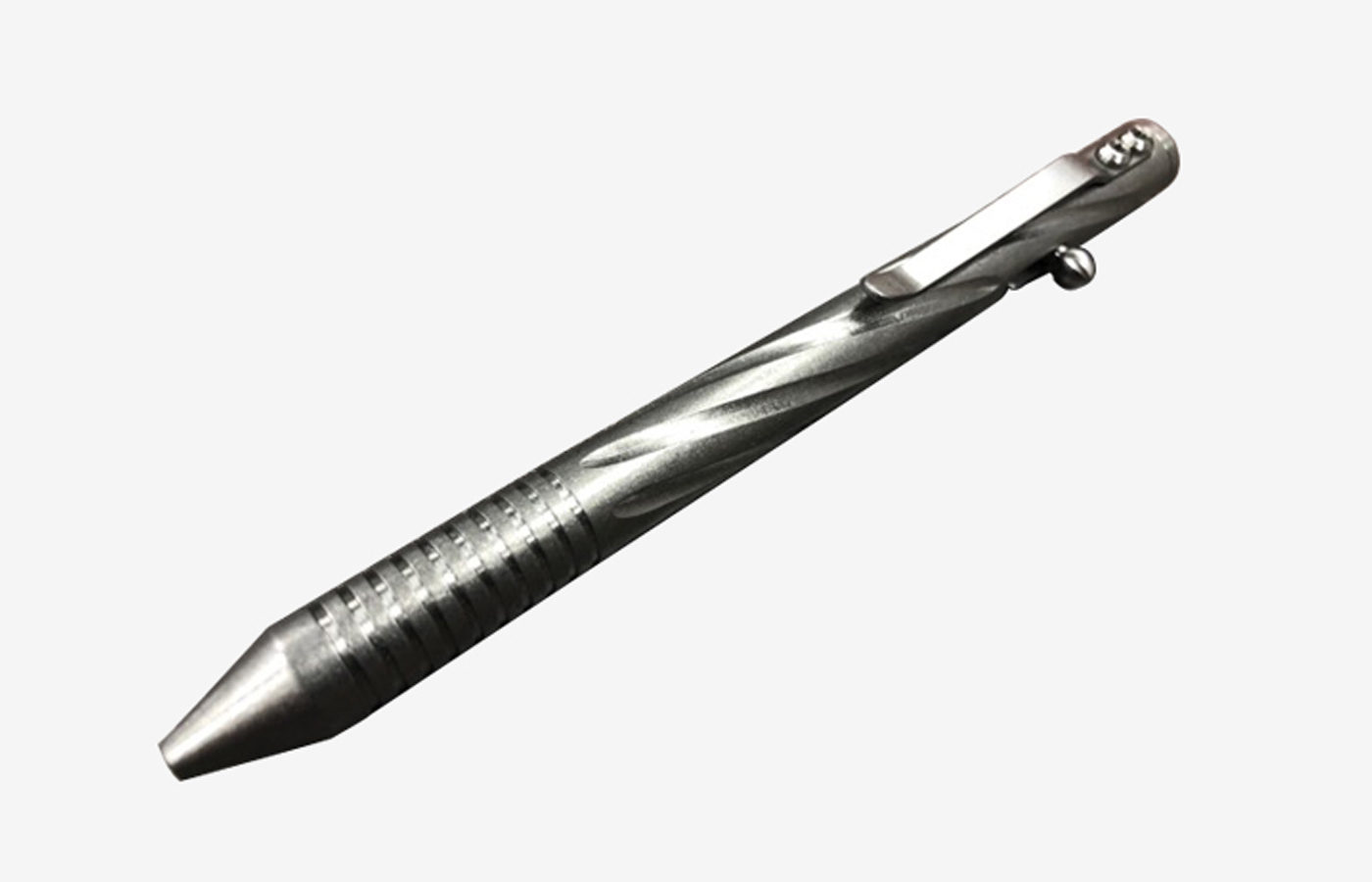 This brand is one of the most popular of tactical pens because their pens actually rank as some of the best writing instruments ever made. This spiral fluted TiBolt version is built with gorgeously machined titanium and is a stunning tac pen to own. It is lightweight, incredibly tough, is offered in two different lengths and comes in a tumbled or satin finish. It sells for $210
There are many more available, but these are a few to learn about to get you started. It is important to note that even though tactical pens are legal, they are considered weapons. Unless listed otherwise, the TSA will take it away from you. Please respect rules and regulations and handle responsibly.