My Instagram feed is alive with exotic locations that you can go for a vacation … beaches of Bali, the Swiss Alps, an African Safari. It's just the usual stream of presumably great places to visit, but none of them as exciting, as the thought of spending a few nights at the TERA eco-retreat.
Imagine living the good life for a couple days with amazing views of the Hudson River. You can, if you just escape into the haven of Upstate New York, and plan a couple of nights at the TERA. Designed to be a high-tech, green eco-home that is very luxe.
This new-age home is 3-D printed and is made from materials like plants and minerals that are found in plenty in our surroundings. The beauty about this retreat is that its fitted with products that are the most advanced in technology and are smart as well as eco-friendly. Getting here is super easy – simply take the train from New York City and reach there in an hour and half.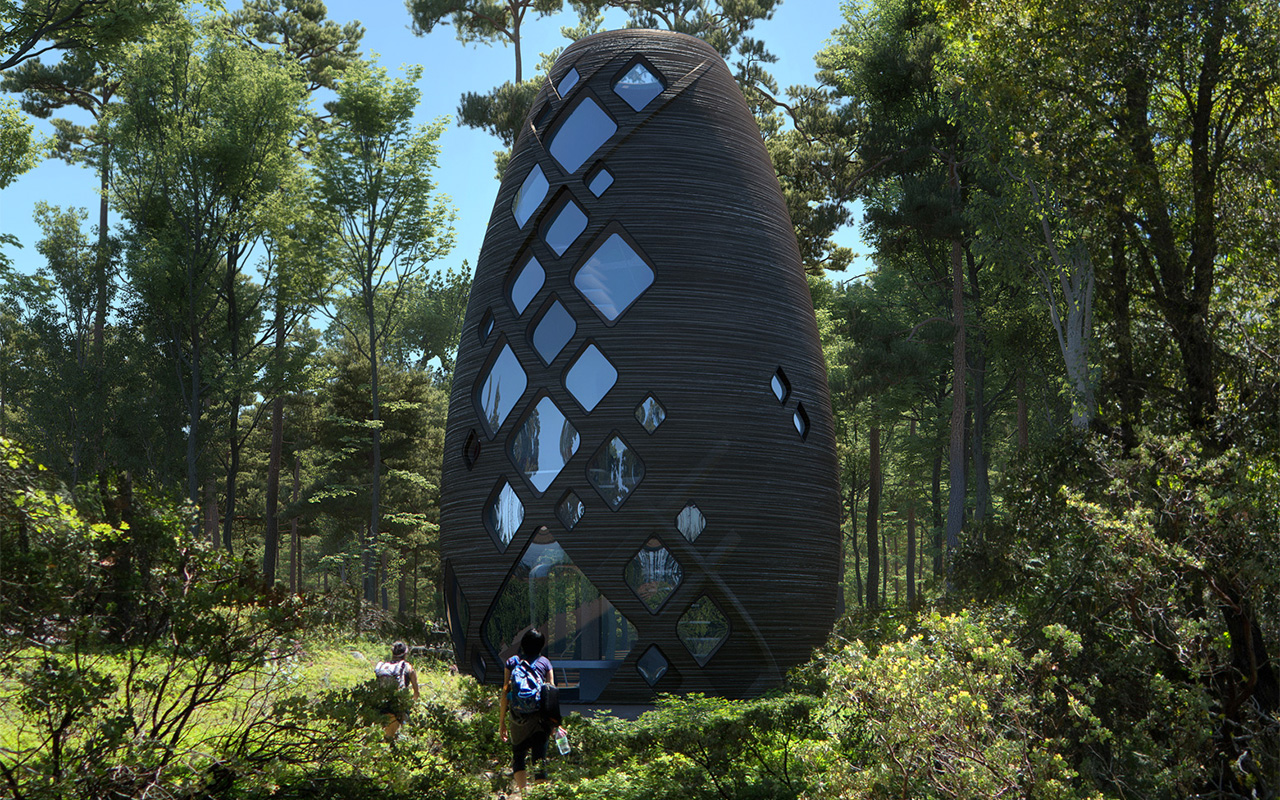 The thought process behind designing this retreat, is to give visitors a peek into how our lives will be, if we practice sustainable living, while providing everyday comforts. Taking a leaf out of the NASA-award-winning Mars habitat MARSHA, which is designed by AI SpaceFactory, this habitat is created using space-grade technologies and materials that were used in designing the sustainable habitat for the missions to Mars.
You can book in advance for your stay at TERA, as the booking are now open for March 2020. This eco-retreat lays its focus on sustainable living and usage of renewable technologies that can help us save our Mother Earth. Yes, it's more than just singing a catchy song (remember Julia Roberts' video), it's in many ways walking the talk.
AI SpaceFactory has taken inspiration from astronauts, who often describe their appreciation for Earth as a profound experience, when they see it from outer space. The TERA features porous windows to give you expansive views of the surrounding woods and the Hudson River. The design keeps the mystery alive!
Once you step inside the TERA, you will find the living area on the ground floor. This space is also fitted with a bathroom and shower along with a food preparation counter. The living room opens into the 3D printed terrace, where you can lounge and sip your morning coffee, and take in the views of the river.
I like how the team describes the inside stairs – like a series of curved wooden layers that separates the ground floor from the second floor, where you find more privacy. The second floor is modular in design, the sleeping area doubles up as an entertainment as well as dining area, by simply moving around the furniture.
The design team is treating TERA is a living lab, and depending upon the feedback that the guests give, improvisations to the future designs will be made. For example, the construction process of this space is unique and different from others, as its minimally invasive and is sensitive to the surroundings as well.
In many ways you can call this a rehashed MARSHA with mechanically detailed 3D windows and technology that allows the team to print the largest number of window openings and ensuring they didn't collapse into the hollow space below.
TERA can be printed and setup on an uneven ground, and when it's first lifecycle is done, she can be recycled in such a way, that you will never guess that a residence stood in the place that she was inhabiting.
I like this aspect of using recyclable and compostable materials for construction, without compromising on the quality. You can book your stay here.