Mercedes-AMG unleashed the all-new CLA 45 S at the Goodwood Festival of Speed. Together with the hot hatch A45 S, both vehicles are proof of Mercedes-Benz's dedication in reinforcing the significance of sedans and hatchbacks despite the stronger showing of crossovers and SUVs.
Truth be told, the 2020 Mercedes-AMG CLA 45 S is basically a compact muscle car.
The Mercedes-AMG CLA 45 S is equipped with the most powerful four-cylinder motor ever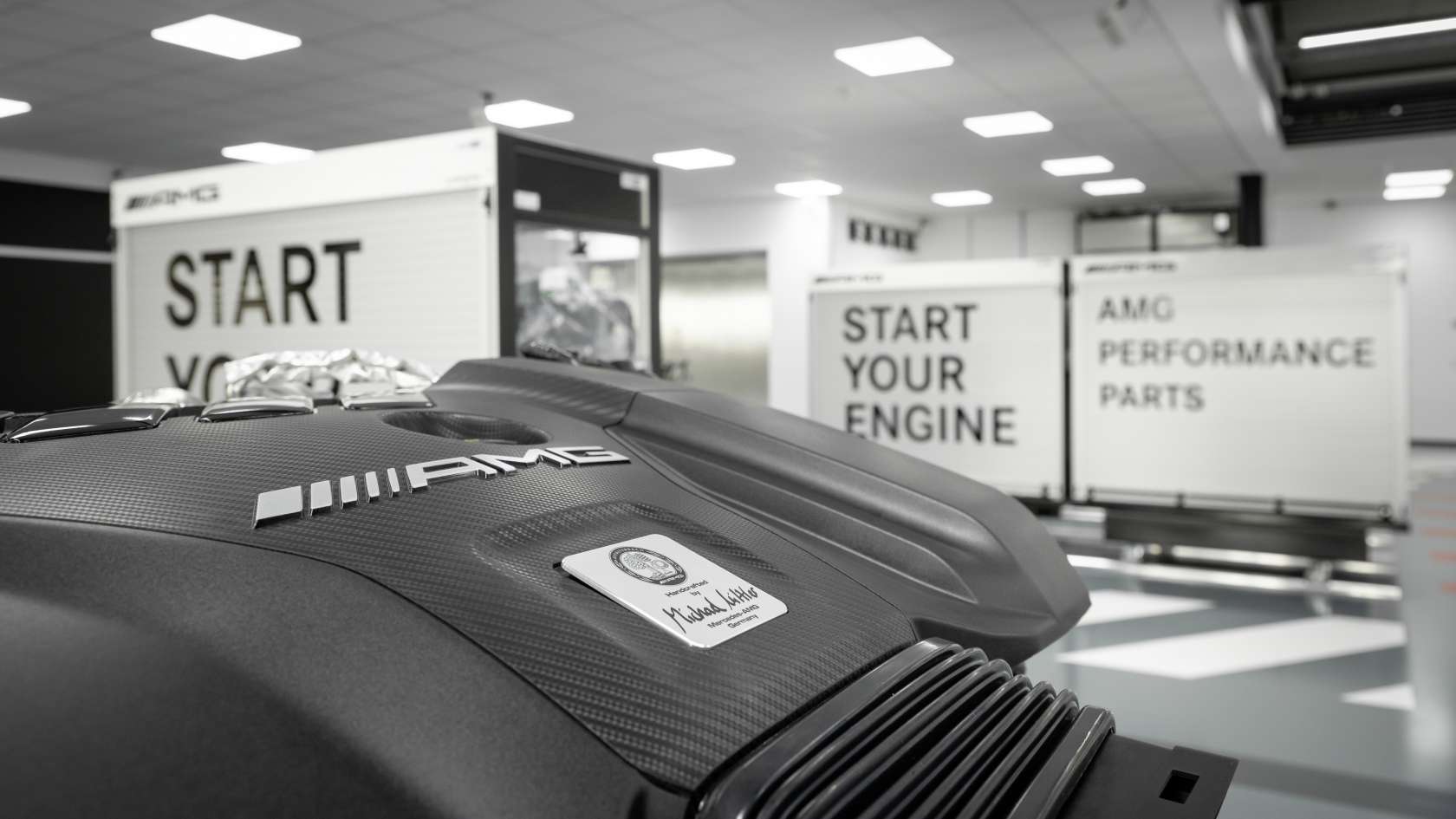 Not too long ago, Mercedes-AMG presented the new M139 engine, which also happens to be the most powerful four-cylinder engine currently in production. In the Mercedes-AMG CLA 45 S, the M139 motor is good for a bewildering 416-horsepower and 369 pound-feet of torque. This allows the CLA 45 S to run from 0 to 60 mph in 4.0-seconds.
But the new M139 engine is also offered in the non-S version of the CLA 45. Even though it's down in power compared to the S version, 382-horsepower and 354 pound-feet of torque are potent enough to complete the 0 to 60 mph run in 4.1-seconds. Top speed is electronically limited to 155 mph.
Both versions of the M139 engine are connected to a new 8-speed AMG SPEEDSHIFT DCT dual-clutch automatic and active AMG Performance 4MATIC+ fully-variable all-wheel-drive with AMG Torque Control. This innovative AWD system allows torque to be transferred from front to back and left to right to deliver unprecedented traction and control.
It has drift mode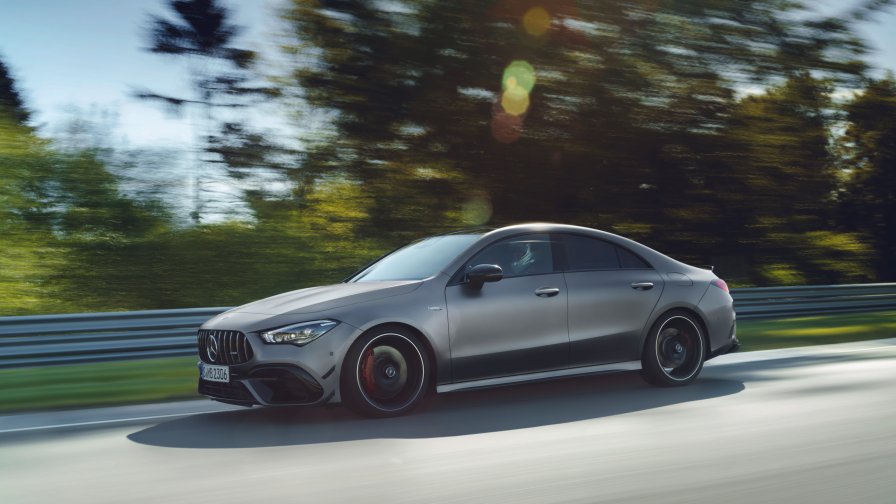 Proof of the lunacy behind the new Mercedes-AMG CLA 45 S is the addition of drift mode. This feature is standard in the CLA 45 S and optional in the non-S model. If you fancy some tail-happy action in your CLA 45 S, you can engage drift mode by turning off the ESP, switching the transmission in manual mode, and selecting RACE in the six available driving modes.
Some people say this new feature is nothing more than a ploy to persuade true-blue driving enthusiasts, but it shows Mercedes-AMG wants you to have fun while taking advantage of the powerful M139 motor.
But the Mercedes-AMG CLA 45 S is NOT coming to North America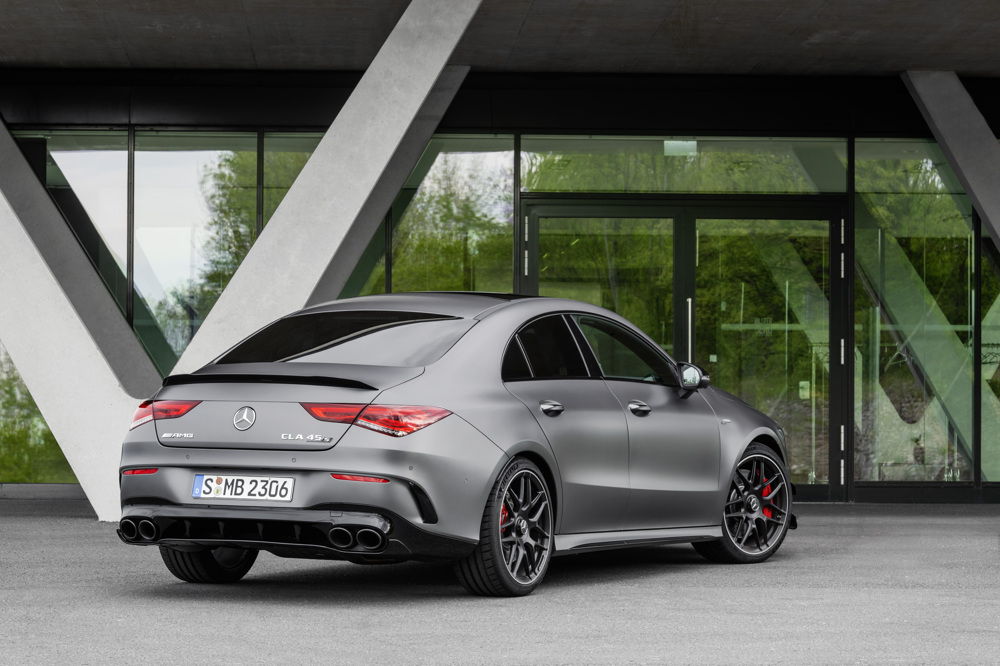 Well, at least not yet. However, the non-S version will land in American shores by the end of this year. This means you'll still have 382-horsepower to play with, which is enough to butt heads with the BMW M2 and Audi RS3.
But then again, BMW recently upgraded the M2 with a more powerful 405-horsepower inline-six derived from the M3 and M4. If we ask nicely and pray hard enough, Mercedes-AMG might change their mind and give U.S. buyers a chance to relish the CLA 45 S with 416-horsepower.
It looks fast, even when standing still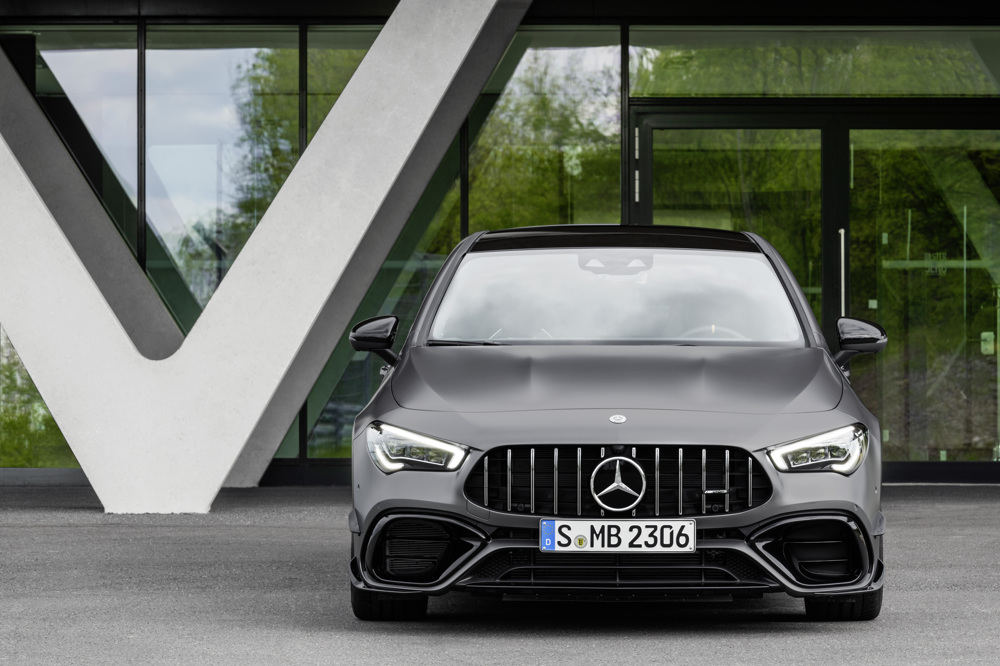 Similar to the Mercedes CLA 250, the AMG version of the CLA 45 S benefits from an extensive makeover. It gets the trademarked AMG Panamericana front grille along with massive air intakes in the redesigned front bumper. The car also receives flared wheel arches and wider front fenders to deliver a more muscular stance.
Improving aerodynamics are a new front splitter, air inlets ahead of the front wheels, new side skirts, larger wheels, a larger rear diffuser, and twin round tailpipes. These exterior tweaks are enough to keep the car planted to the ground under aggressive driving and hard acceleration.
It has a lavish interior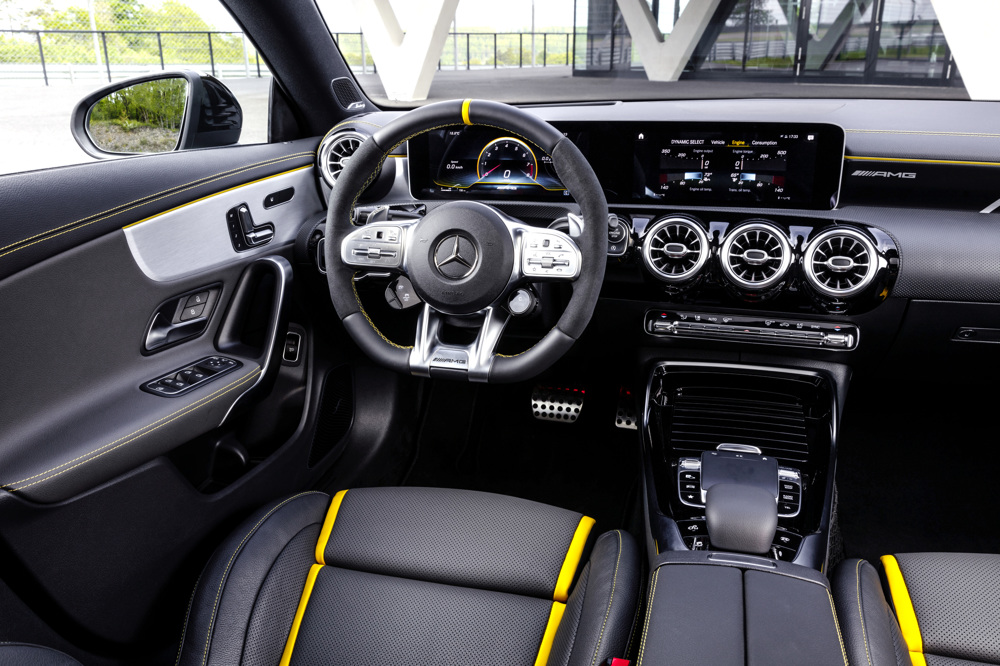 We're still talking about a Mercedes here, so it's only natural for both the CLA 45 and CLA 45 S to have a luxurious yet sporting interior. The car receives new form-fitting seats, a 10.25-inch instrument cluster and 10.25-inch touchscreen for the center display, an AMG steering wheel, and the new MBUX infotainment system with natural-language voice control.
Of course, the cabin is swathed in high-quality leather and synthetic suede. Both the Mercedes-AMG CLA 45 and CLA 45 S are genuinely fast, but the interior allows you to immerse in total luxury without losing the sporting flavor.