Porsche fans have a lot to smile about next year. The German carmaker is now accepting orders for the 2020 Porsche Cayman 718 GT4 along with the 718 Spyder.
Both vehicles are engineered to perform better in the track. But coupled with a few clever features, the Porsche Cayman 718 GT4 and 718 Spyder are surprisingly docile in normal driving, which makes them timid enough for the daily drive.
Goodbye turbochargers and say hello to naturally-aspirated goodness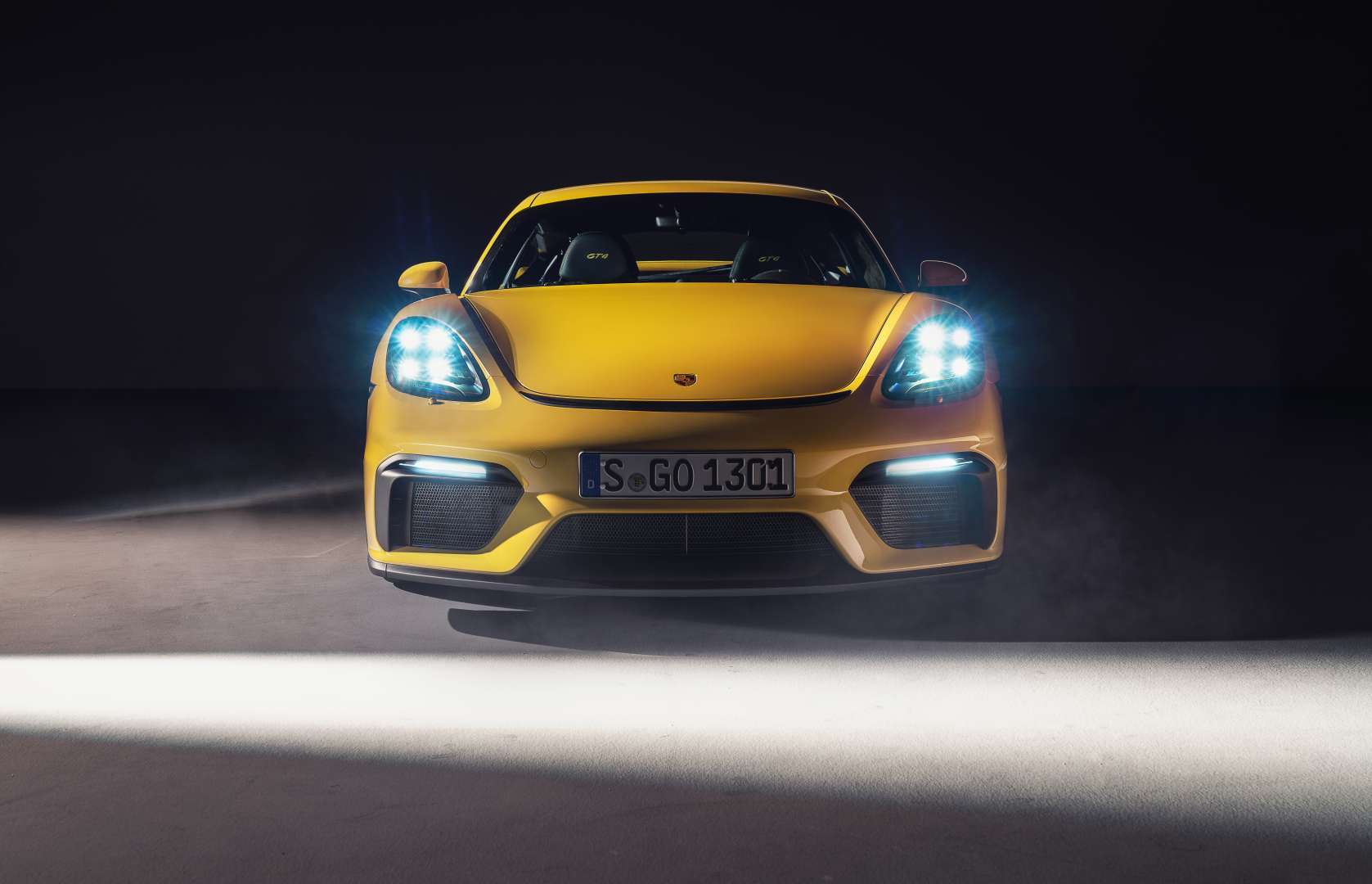 If there's one carmaker who makes brilliant naturally-aspirated or N/A motors, it has to be Porsche. For the 2020 Cayman 718 GT4, Porsche ditched the turbocharged four-pot in favor of a larger naturally-aspirated flat-six. The motor is a revised version of the 3.0-liter flat-six in the new Porsche 911 with forged crankshafts, pistons, and a new aluminum intake.
The result is a 4.0-liter N/A powerhouse generating 414 horsepower and 309 pound-feet of torque. But the power figures are nothing compared to how this engine revs. Porsche claims an 8,000 rpm redline, allowing the car to zip from 0 to 60 mph in 4.2-seconds. Not exactly supercar numbers, I admit. But just thinking about the engine note at full song is giving me goosebumps.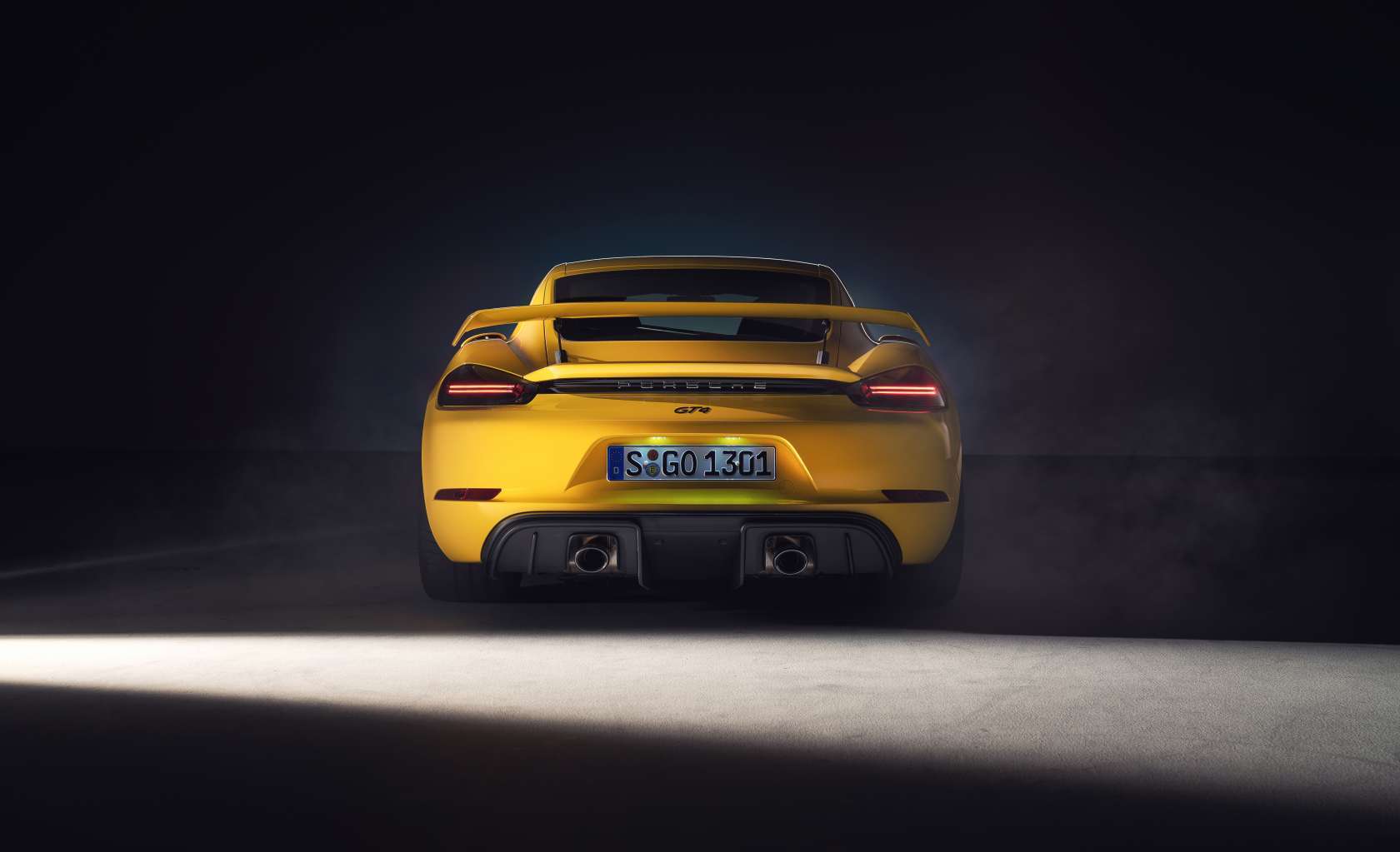 Of course, this magnificent motor is also shared with the 718 Spyder. Interestingly enough, this engine also comes with active cylinder deactivation to save fuel. The motor can switch from six to three cylinders at engine speeds between 1,600 and 3,000 rpm. This is one of the reasons why the new GT4 and 718 Spyder are great daily drivers despite hardcore tuning.
The 2020 Porsche 718 Cayman GT4 has a manual transmission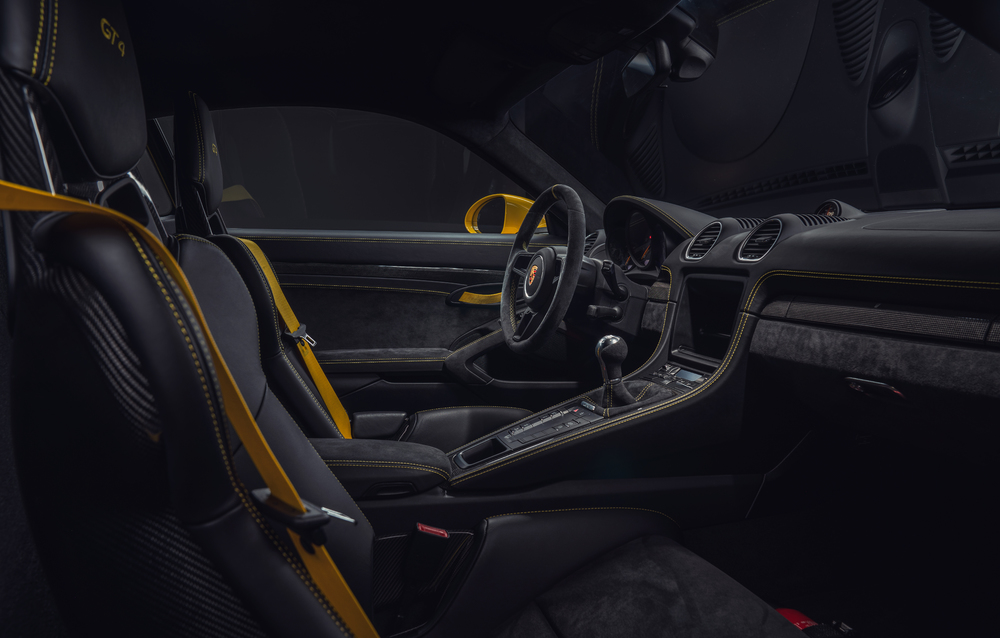 You know what's missing in the new Toyota Supra? A manual transmission, of course! With this in mind, Porsche opted for the oppposite. Instead of shoehorning an expensive, complicated, and heavy dual-clutch unit in the new 718 Cayman GT4, Porsche did the right thing by giving the car a six-speed manual transmission.
In this world of electrification, hybrid, and autonomous driving technology, having the direct feel of a manual transmission is only fitting for a track day car like the 718 Cayman GT4. Younger buyers, take note! If you don't know how to drive a stick, you don't deserve a fast car, much less a Porsche.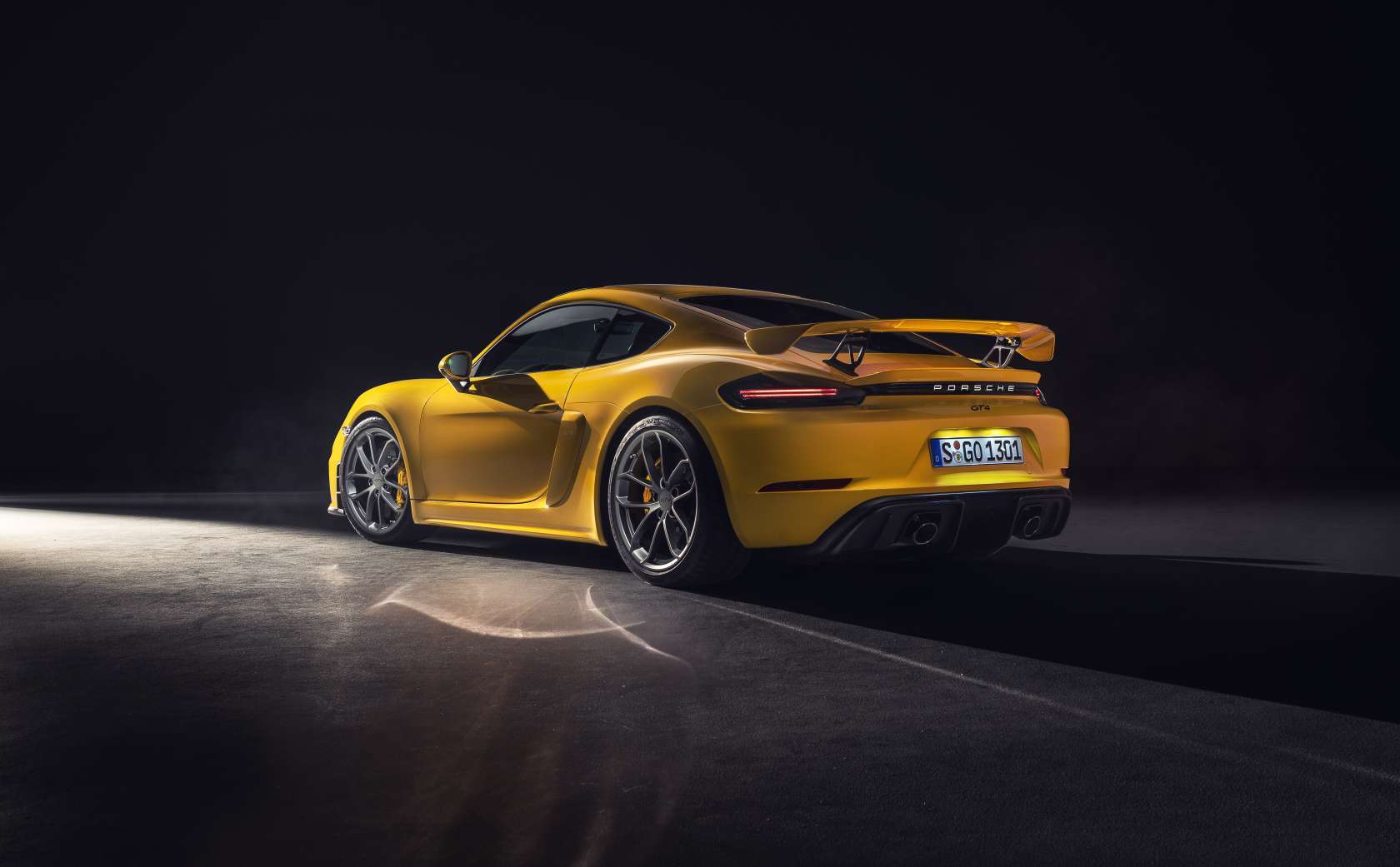 The manual offers an auto-blip function that automatically matches the gearbox with the engine speed during fast downshifts. But if you're feeling brave, the auto-blip feature can be turned OFF with a simple button push. Also standard is a mechanical limited-slip differential with Porsche Torque Vectoring.
With this set-up, the GT4 is capable of reaching a top speed of 188 mph. Meanwhile, the Spyder achieves top speed at 187 mph.
It has adaptive suspension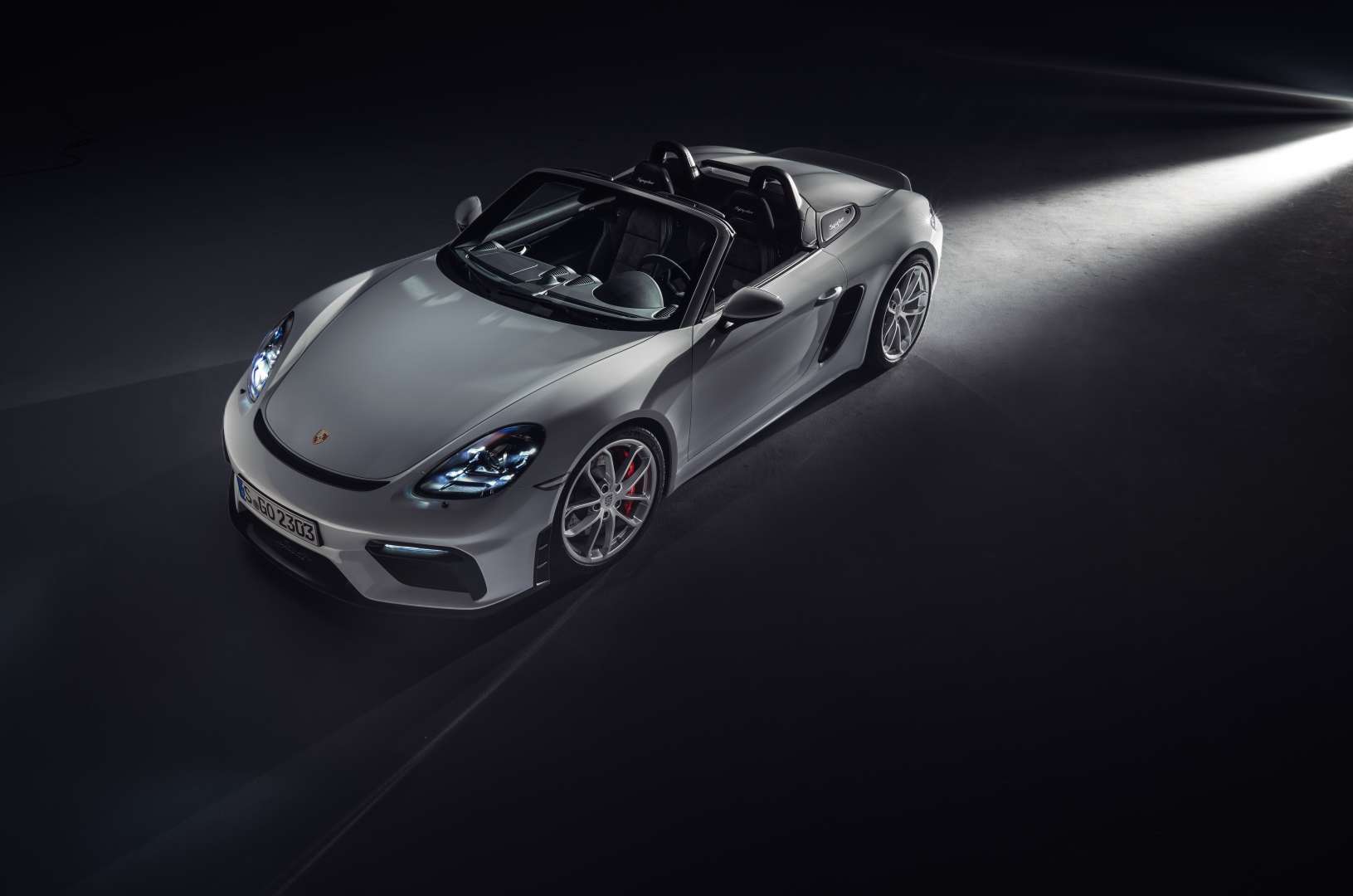 Both the 718 Cayman GT4 and Spyder come with standard PASM or Porsche Active Suspension Management. The system features a lower ride height that sits 1.18-inches lower than a standard 718 Boxster or Cayman. But with adaptive dampers and helper springs in the rear axle, the new suspension system can be adjusted for camber, toe, and ride-height. You can even tinker with the anti-roll bar settings.
In fact, the front suspension was derived from the 911 GT3. And so are the brakes with 380 mm rotors in the front and rear. The Porsche Ceramic Composite Brake system is optional and includes ceramic composite rotors that are 50-percent lighter than cast iron.
It slices the air with utmost efficiency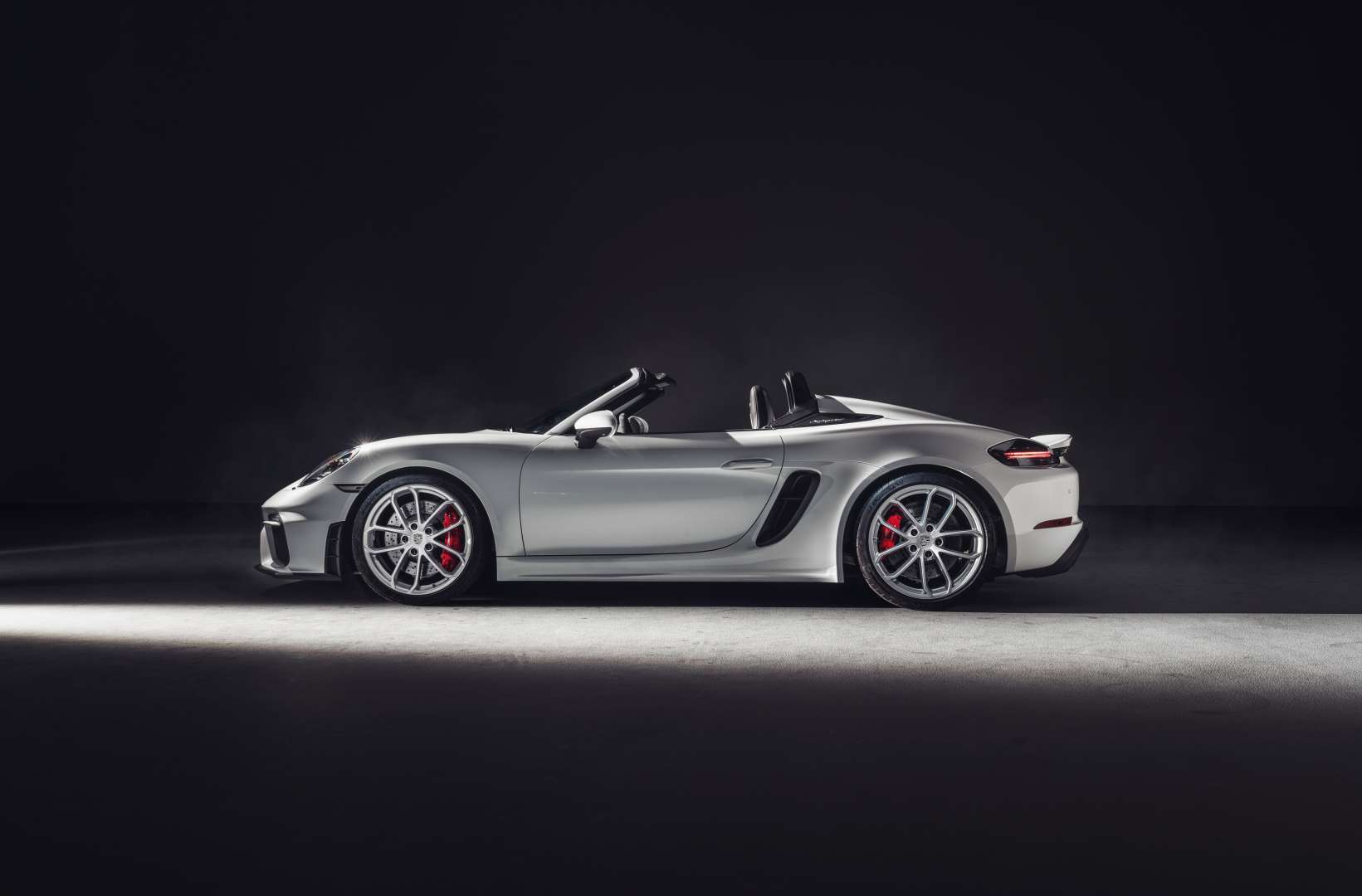 The Porsche Cayman 718 GT4 and 718 Spyder are designed to effortlessly slice the air. Both vehicles are equipped with a recessed front spoiler lip and a central air outlet to aid downforce and cooling. Both cars also share the new rear diffuser that reduces lift at high speeds. The GT4 receives a new manually adjustable rear wing with additional side blades.
With all these go-fast mods, the 2020 Porsche Cayman 718 GT4 is understandably faster than the previous model. It is much faster, in fact, it managed to get around the Nordschleife circuit ten seconds faster than the outgoing car.
But it comes at a price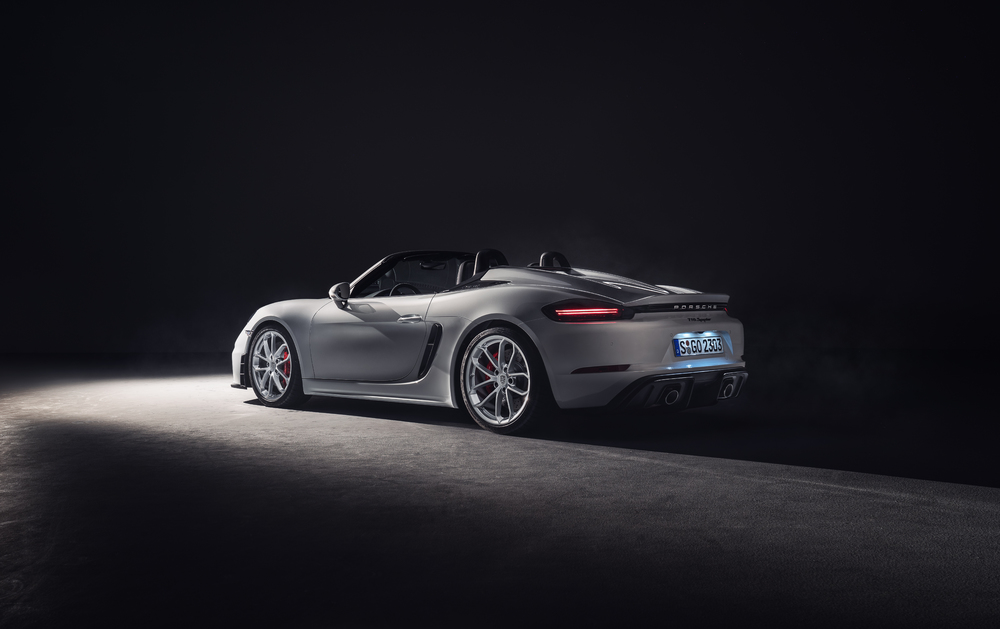 There's no question the new Porsche Cayman 718 GT4 is a true driver's car, but there's a problem. It starts at $99,200. Meanwhile, the 718 Spyder starts at $96,300. Yes, you get standard air conditioning, a GT Sport 14-inch steering wheel, a sport shift lever, 20-inch wheels rapped in ultra-high performance rubber, and standard sport seats with raised side bolstering for added support. But you'll need to pay more money to get Apple CarPlay and a navigation system.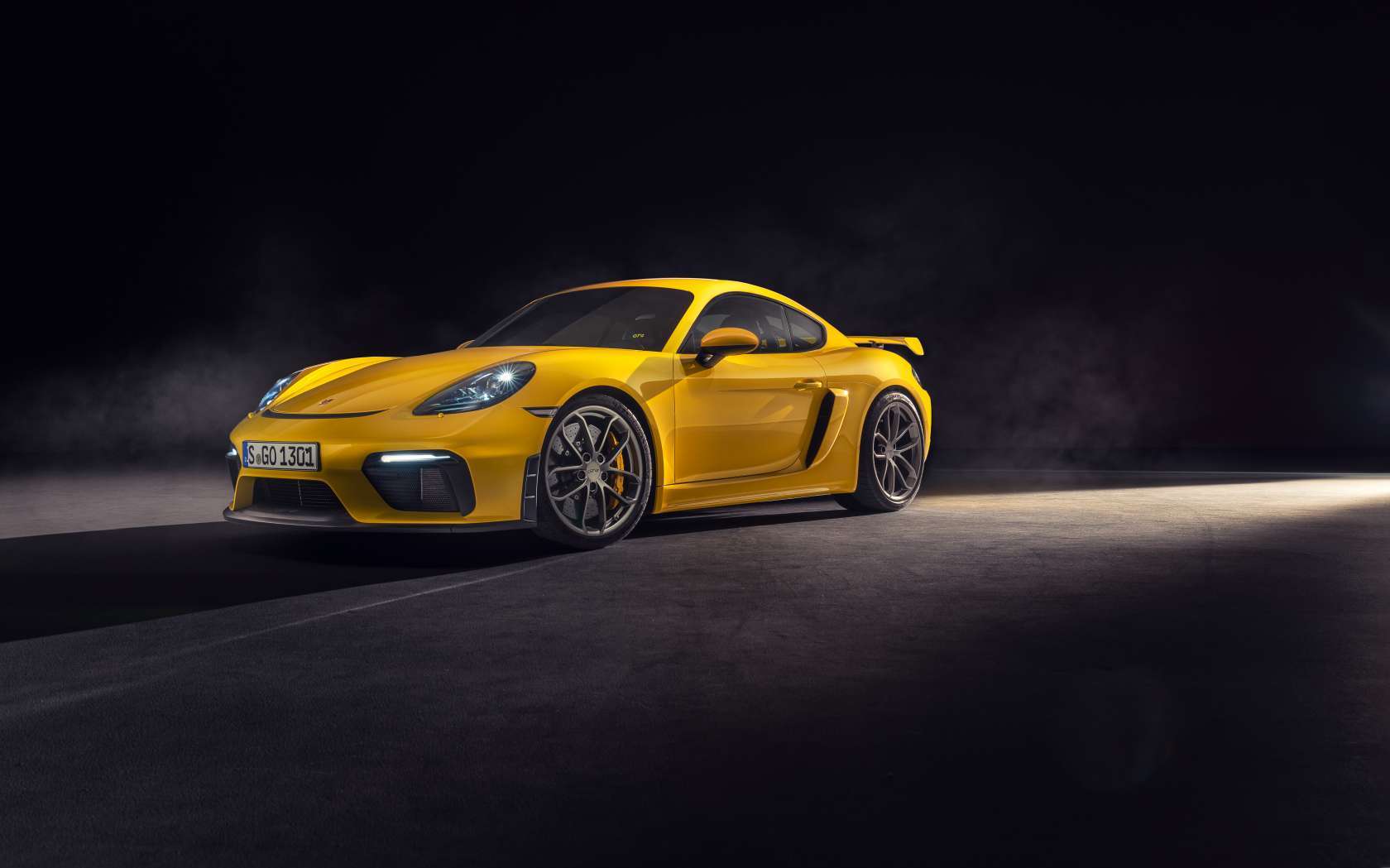 And yet there's another problem, and I'm talking about the all-new 2020 Chevy Corvette Stingray. Like the new Cayman 718 GT4, the new C8 Corvette has the engine mounted in the rear. But it's a monstrous 6.2-liter V8 with 495-horsepower and 470 pound-feet of torque. Rubbing salt to the wound is the Corvettes $60,000 base price, which is almost double what Porsche is asking for the GT4.
However, Chevy is not offering the C8 Corvette with a manual transmission. But if you insist on driving stick, the 2020 Porsche 718 Cayman GT4 remains an excellent choice.