The Tesla Model Y is an all-new electric crossover for the 2020 model year. It is officially the fifth vehicle in Tesla's lineup and is based on the bestselling Tesla Model 3 sedan.
The Tesla Model Y is aimed at a popular niche. It's a great choice for those who think the Tesla Model S and Model X are too expensive, and is also perfect for those who think the Model 3 is too impractical for an average-sized family.
And while the new Tesla Model Y is pricier than a Model 3, you do get more car for your money. Here are the 5 things you need to know about the Tesla Model Y
The Tesla Model Y is a Crossover with optional seven seats
Yes, that's right. Even though the Tesla Model Y looks remarkably similar to the Model 3, it comes with an optional seven-seat interior for $3,000. Mind you, we're not talking about seats for midgets here. The third-row seats in the Tesla Model Y are pretty functional for medium-sized adults. And if you fold the second and third-row seats, you also get 66 cubic-feet (1.9 cubic meters) of cargo room.
This makes the Tesla Model Y more practical than the sedan-based Model 3, which also makes it perfect for larger families.
The Tesla Model Y packs a punch
Do you want to know the reason behind the popularity of Tesla vehicles? Besides the obvious fact that EVs are cleaner and won't poison the plants and the atmosphere, Tesla vehicles (and EVs in general) are known for their punchy acceleration and exhilarating performance.
And if you think about it, you have a family car that can run like the wind at the drop of your right foot. That's the Model Y right there.
The standard long-range Model Y sprints from 0 to 60 mph in 5.5-seconds. On the other hand, the dual-motor long-range model takes only 4.8 seconds. But if you want a Model Y with the DNA of an athlete, the performance model takes only 3.5-seconds to achieve 60 mph. That's faster than most sports cars.
It's an Electric Crossover with longer range
The base Tesla Model Y comes with a single electric motor and rear-wheel drive. This allows it to achieve an EPA-estimated range of 300-miles in a single full charge. The dual-motor Model Y naturally comes with two electric motors and all-wheel drivetrain and comes in two flavors: Long Range and Performance. Both are good for 280-miles of range.
Are you concerned about range anxiety? Honestly, it only exists if you haven't tried living with an EV. But if your work or livelihood means driving long distances, Tesla has you covered with their array of supercharging networks along well-traveled routes in the USA and around the world.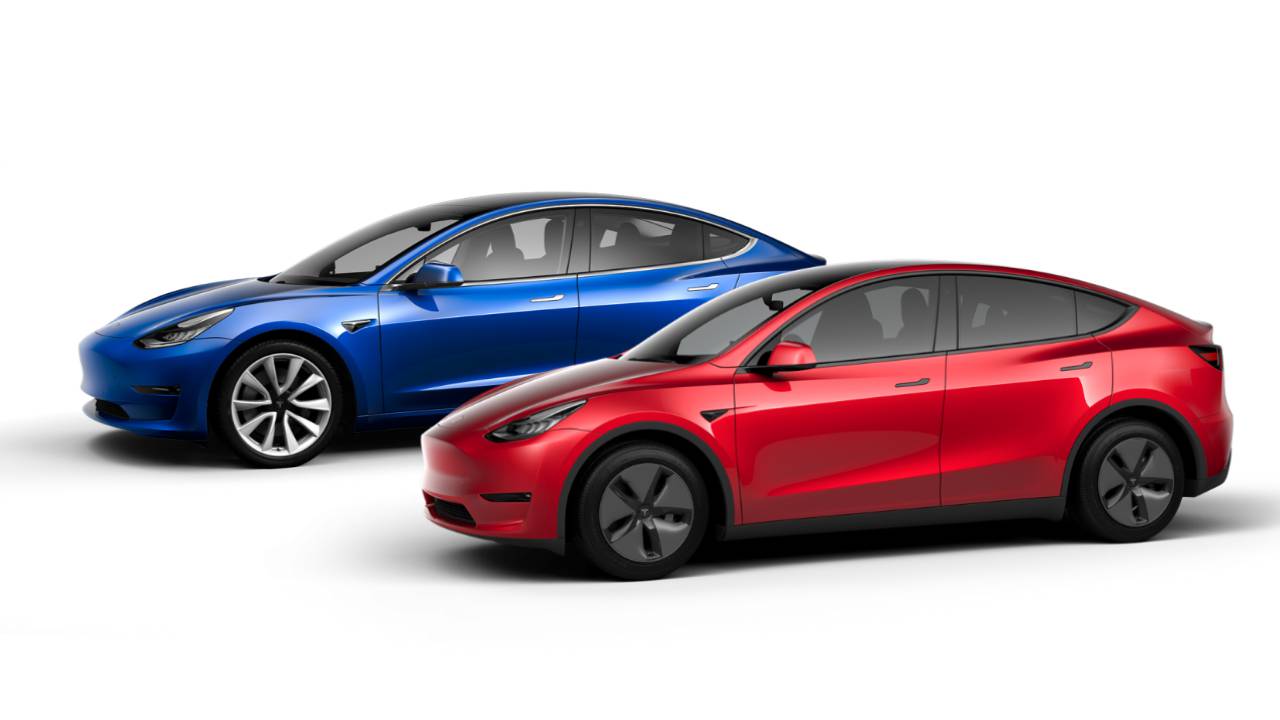 It's equipped with Tesla's AutoPilot.
The Tesla Model Y is equipped with standard forward collision warning, automatic emergency braking, front and rear parking sensors, and a rearview camera. But it won't be a proper Tesla without AutoPilot, which is a $5,000 option to activate the full self-driving mode. With this feature, you also get other goodies like blind spot monitoring, automatic parking, and summon mode. The latter gives the Tesla Model Y the magical ability to find you anywhere in a parking lot.
If you add the Model Y, Tesla's lineup is spelled as 'S3XY'
Crazy, right? You can expect nothing less from Elon Musk. But indeed, 'sexy' is the right word to describe Tesla's model lineup. The S (for Model S) is a large sports sedan hiding behind the skin of a luxury car. The 3 (Model 3) is a compact and relatively affordable EV. The X (Model X) is a family SUV that scoots like a sports car.
And finally, the Y (Model Y) is for families who couldn't otherwise fit inside the Model 3.
The 2020 Tesla Model Y starts at $48,000 ($43,700 after tax credits) for the base long-range model with a single motor and rear-wheel drive. The dual-motor long-range starts at $52,000 ($47,700 after savings) while the performance variant starts at $61,000 ($56,700 after savings). Deliveries will presumably start in 2020.