Coffee-drinking has long transitioned from a wake-up call beverage to an Instagram-worthy flat lay addition and beyond. The evolution of coffee and coffee-brewing is a history that's worth outlining, not least because of the myriad cultural and historical differences involved.
For many, brewing coffee with a French press or a stove-top espresso maker or is a therapeutic process but for still others, a quick fix is the key to getting out the door on grueling Monday mornings. Depending on your lifestyle and coffee brew preferences, here are the top 5 coffee makers to aid your daily dose of caffeine.
Technivorm Moccamaster 741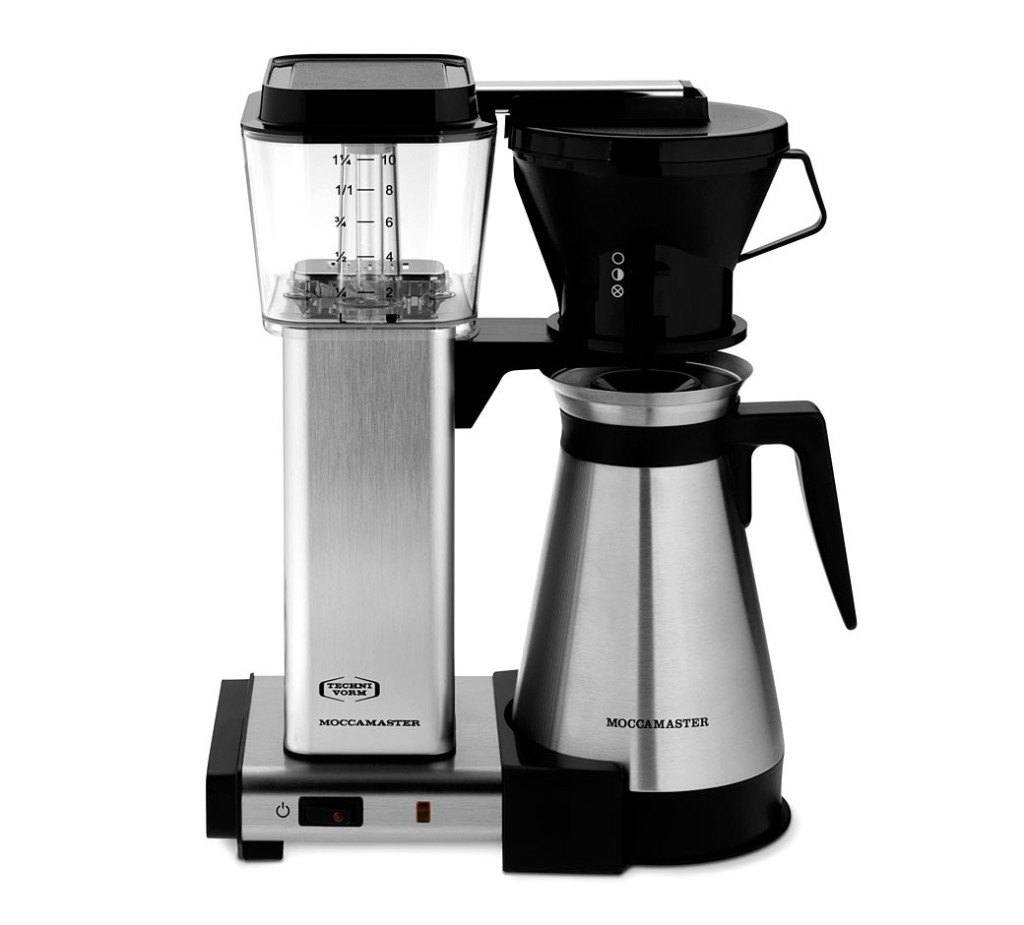 As far as high-quality, piping-hot coffee goes, the Moccamaster 741 10-Cup is very highly ranked. The drip coffee maker comes with a carafe that ticks both aesthetic and functional checkboxes– its funnel-like top allows the pouring of coffee from any angle without a spill, which is not something that traditional spout carafes can boast of.
This machine was crafted to be durable and long-lasting, promising a steady supply of coffee even after heavy use on groggy mornings. The coffee it produces, however, is what warrants its lofty ranking– think flavorful brews and pungent scents that are made that much more powerful when premium-roast coffee beans are used.
However, the drip coffee maker is a premium one, which means its price tag is pretty steep. There have also been quips about how bulky it is, taking up much more countertop space when compared to a French press or a filter coffee machine.
Pros: Flavorsome coffee; easy-pour funnel carafe
Breville Precision Brewer BDC 450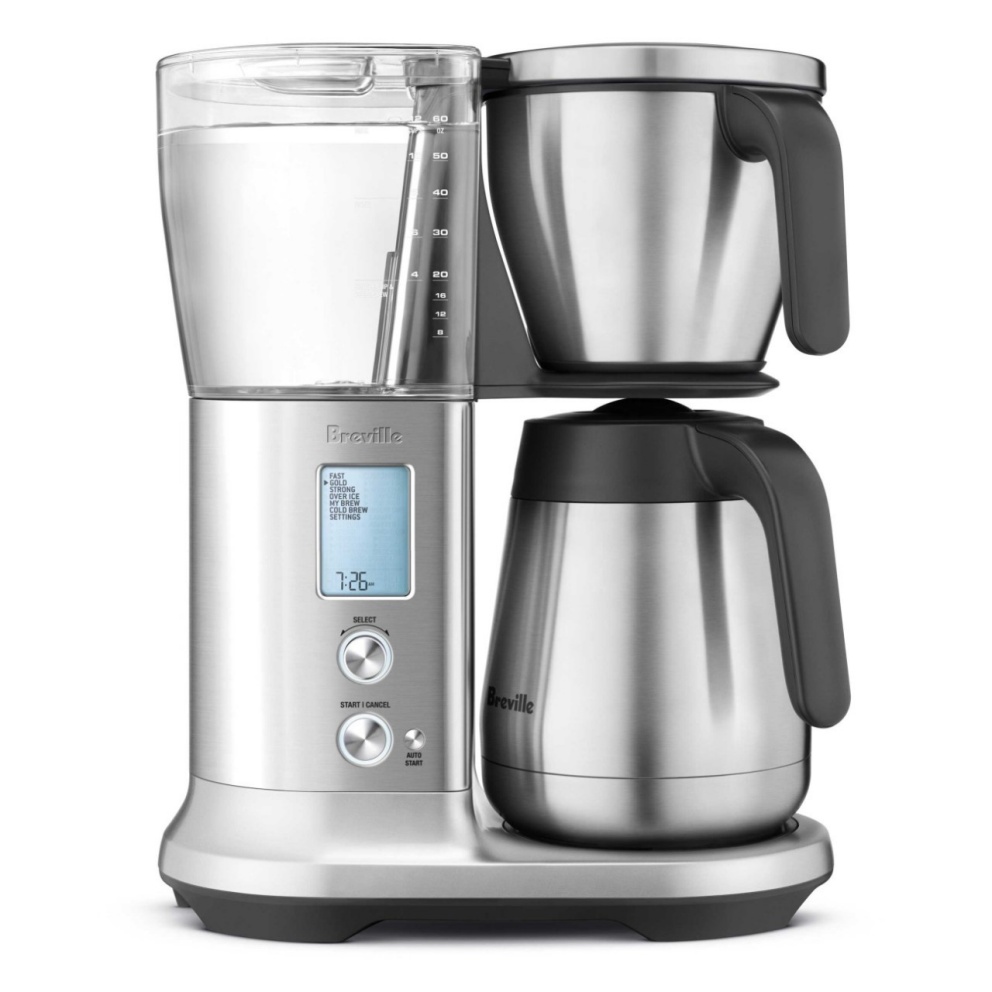 If your morning (or evening) coffee ritual stretches way beyond making a basic cuppa joe and calling it a day, this may just be the brew maker for you. Without any additional filters, the Breville Precision Brewer produces cold brew quickly and efficiently, all the while letting the maker control factors like water temperature and presoak duration.
The perk of this brewer is its adaptability to flat-bottom and cone-shaped paper filters, allow much more flexibility in the kind of brew you want. It's also capable of brewing 12 cups of coffee, with handy marks on the side at single-cup, 8-cup and full-load capacities.
That said, the Breville Precision Brewer is more for the home barista, less for the grab-and-go caffeine enthusiast. It's quite pricey when compared to smaller, quicker alternatives and is overkill if you're not one to explore and experiment with all its options.
Pros: Adaptable to flat and cone filters; 6 brewing modes
Bonavita BV1900TS 8-Cup
Bonavita is a well-known name in the specialty coffee arena because that's the one thing it makes– specialty coffee brew machines. It's as good at making coffee for the masses as it is as a gateway to more complex experiments. A salient feature that's been highlighted by many coffee aficionados is that the Bonavita effectively produces coffee that is consistent in quality regardless of the number of uses.
It's also the perfect size to work well without eating into countertop space, which a lot of premium coffee machines tend to do. A pre-infusion mode allows users to wet roasted ground coffee to 'degass' it before brewing the perfect cuppa.
While the thermal carafe is double-walled, it appears that it lets some heat escape, which can be a cause for concern for those who prefer a steaming mug. The filter also sits atop the carafe, which means you have to remove the filter to pour yourself some coffee– a situation that may turn messy, but that Bonavita has corrected in its 'Connoisseur' version.
Pros: Budget-friendly; smaller in size
DeLonghi BC0430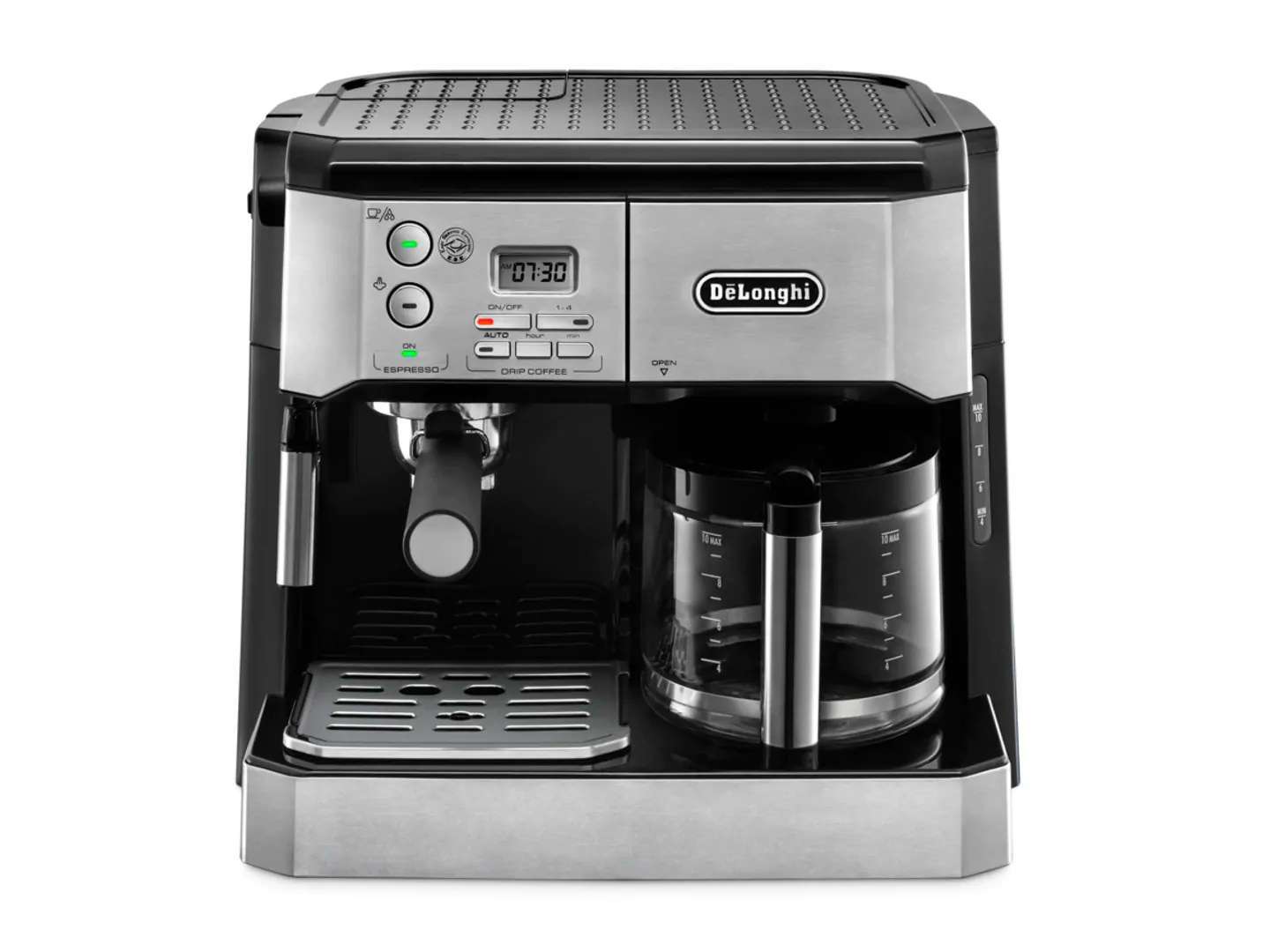 In many cases, you can't have both a coffee maker and an espresso machine– unless you've got all the space and budget in the world. The DeLonghi effectively nips that problem in the bud by combining both coffee-brewing and espresso-making facilities in one machine that sits pretty on a countertop.
With separate reservoirs for each requirement, the DeLonghi is also well-equipped to make cappuccinos as it has a built-in milk frother for that very whim. Although the machine looks professional and therefore daunting, its UI is said to be pretty easy to figure out within a few tries. A feature that has coffee-lovers raving is the 1-4 drip coffee button, which allows the machine to saturate grounds little at a time to increase the flavor and the strength.
While there aren't many alternatives that combine features as well as this one does, it's worth pointing out that it's both on the pricier and the bulkier side. It's much lesser than having to buy two machines, but for those with limited countertops or shelf space, it might be worth compromising on one or the other.
Pros: Makes coffee and espresso; built-in milk frother
Primula Burke Cold Brew Coffee Maker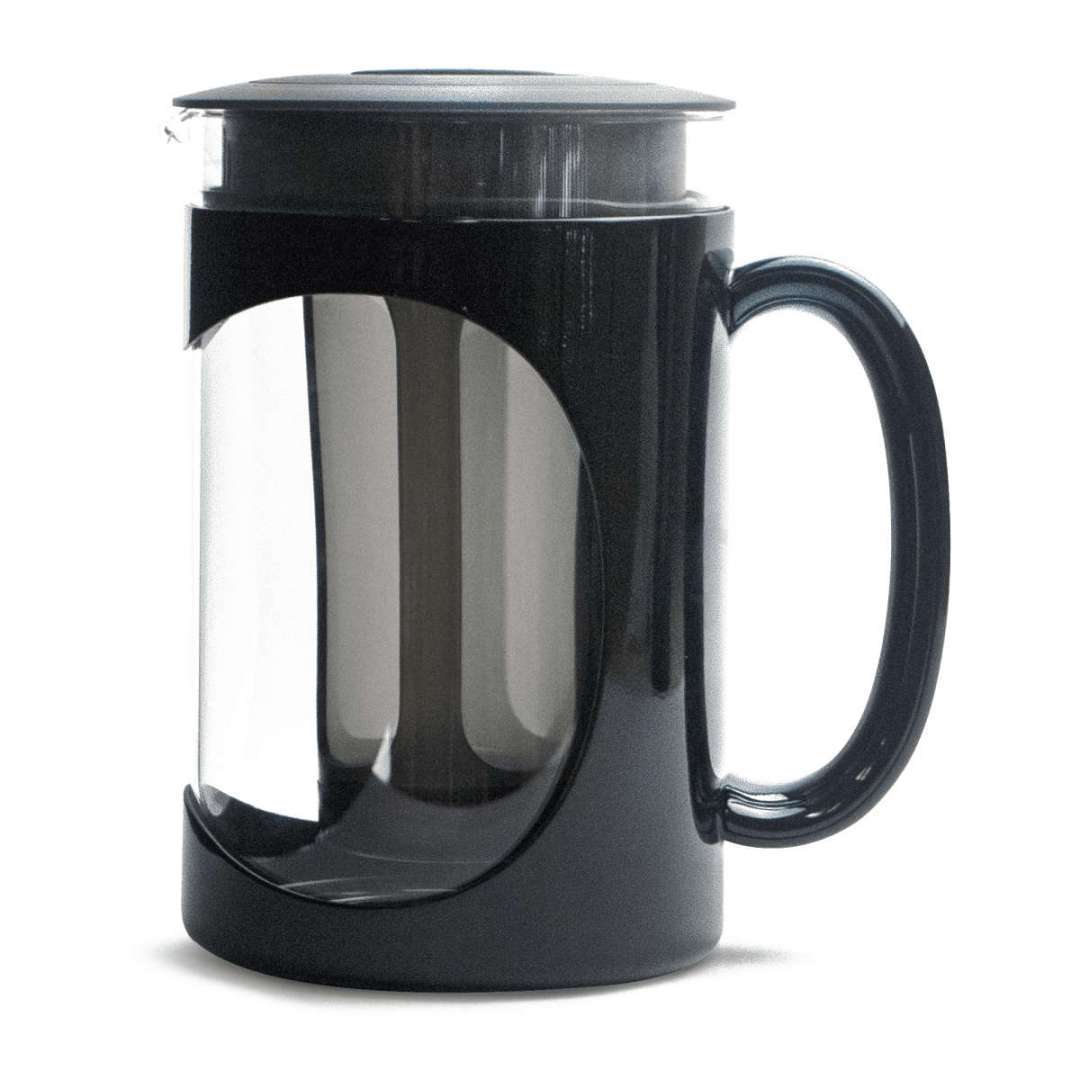 Cold brew coffee is quite tricky to make at home, which is why most enthusiasts go down the cafe or bottled coffee route. However, the Primula Burke Cold Brew coffee machine set out to change just that, by bringing the experience of cold brew home and making it a relatively easy process.
This coffee maker is quite highly ranked in terms of convenience and affordability, too– several birds with one stone, if we do say so ourselves. A removable filter and bottom make this device easy to clean, while the grip handle allows pour-and-go setups that define a lot of workday mornings.
The downside of this coffee maker is that it doesn't come with fancy filters or produce different types of coffee beyond cold brew– which may be a boon to some!
Pros: Easy to use; pour-and-go setup
Depending on where your priorities lie– price tag, coffee type, functionality, countertop space– or whether you're a drip brew enthusiast or need good coffee in your downtime, there's a coffee maker out there (or on this list!) for you.