Linoleum is a material that is typically associated with flooring and not so much in the furniture segment. However, it is nice to see what designer Jinghua Zeng has done with this and veneers to designer her latest chair – The Cross Easy.
Linoleum is made from natural materials like solidified linseed oil, pine resin, ground cork dust, wood flour and mineral fillers. It is very different from Vinyl, which is composed mostly of PVC and other additives, thus a synthetic material.
Laminated Half-Tubes Make an Easy Chair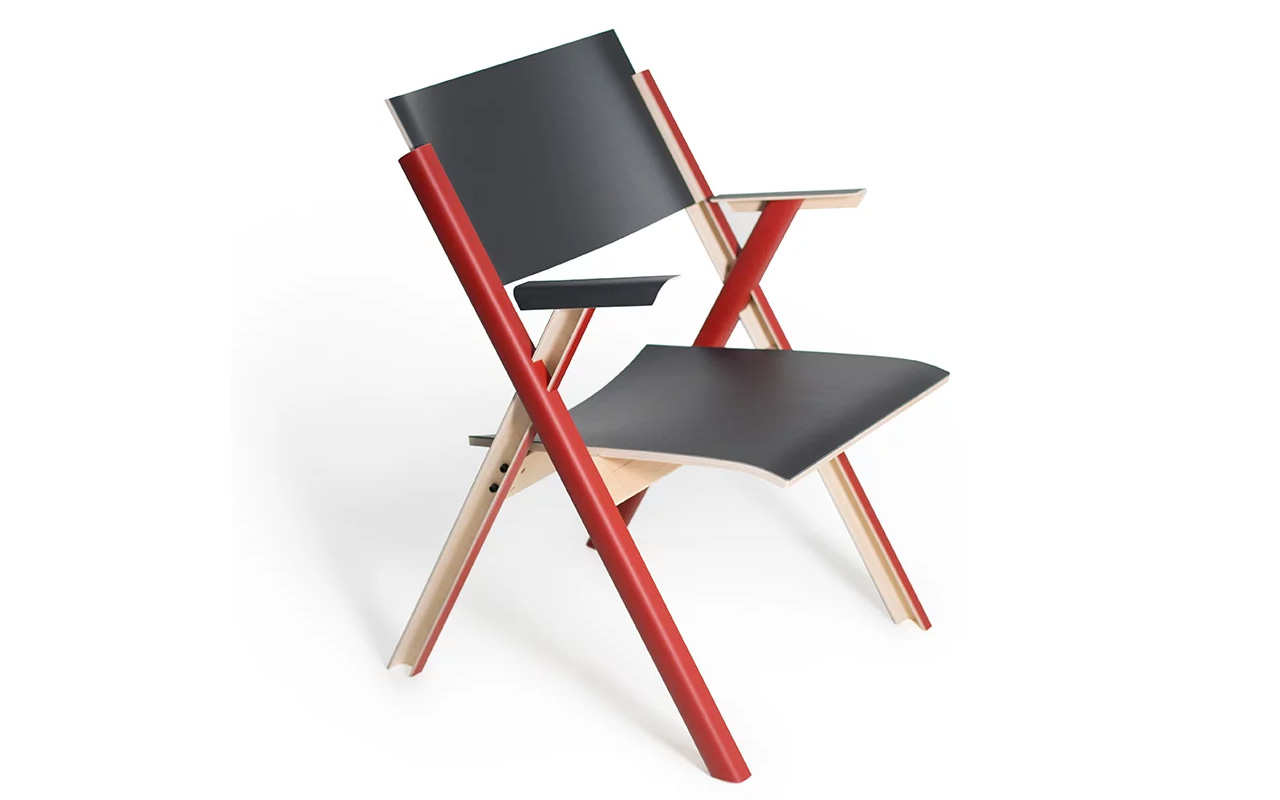 Although it may seem easy, but designing a chair, is perhaps the most difficult task for a designer. It's not the question of aesthetics, but it's all about mastering the science of balancing the weight of a body, on the four legs.
Aalto University Graduate Jinghua Zeng, challenges the norm by using semi-tubes that are laminated with linoleum and veneers. After going through a series of sketches and prototypes, she settled on the cross structure for the side elevation, which actually is a very clever design.
The half-cut tubes of the main frame and the arm-rest and its extension, intersect at a junction, that strengthens the overall body structure. It also forms the 'X' shape, and hence the name Cross Easy Chair.
The Story of a Chair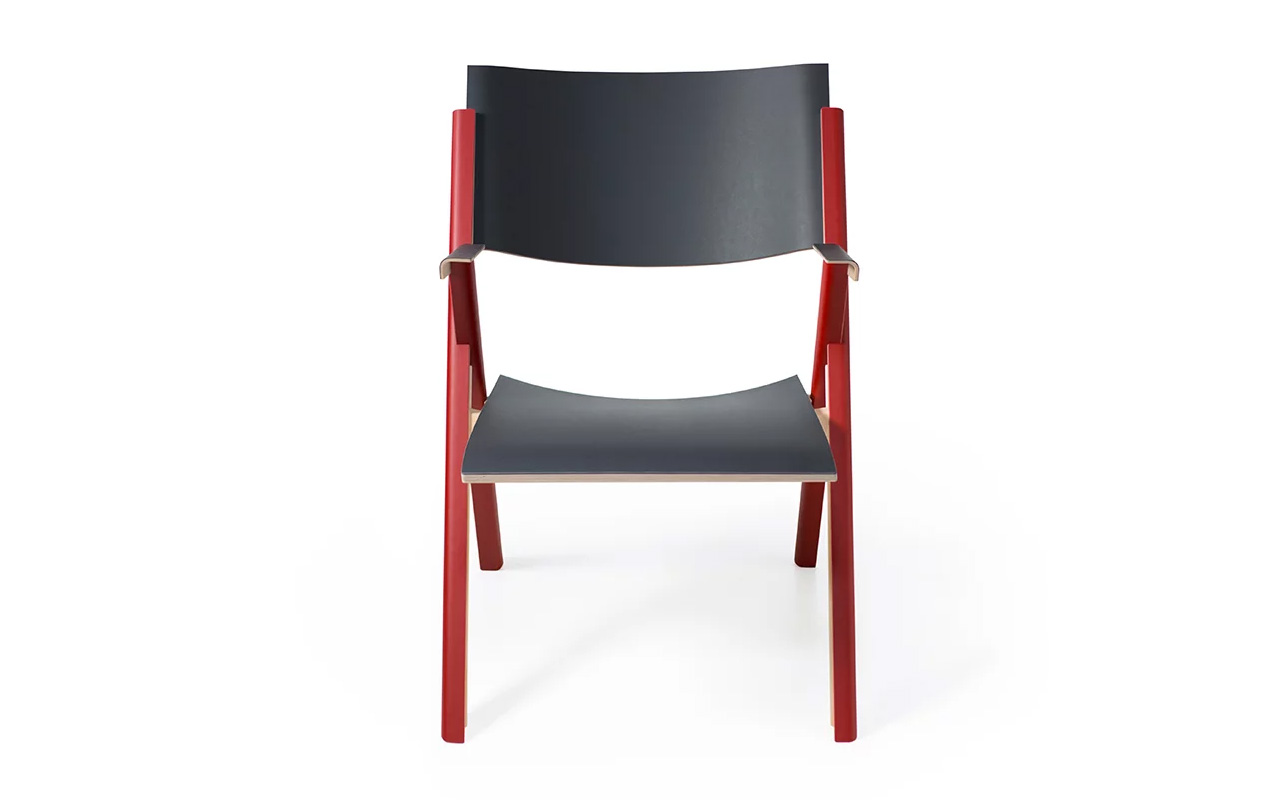 The cross design of the chair also adds to the support and weight-bearing features. One of the reasons why the choice of materials is so interesting, is because linoleum has limited flexibility and is typically used on flat surfaces. It's not the first time it's being used in chairs, but is more suited for table tops and even floors.
Zeng looked at the other possibilities of linoleum and was inspired by the current techniques used for bending veneer. This is how she thought of experimenting with bending linoleum and veneer into a half-cylinder using a mold and thus giving shape to the semi-tubes. Special pre-treatment of linoleum gave it the flexibility required to craft the chairs.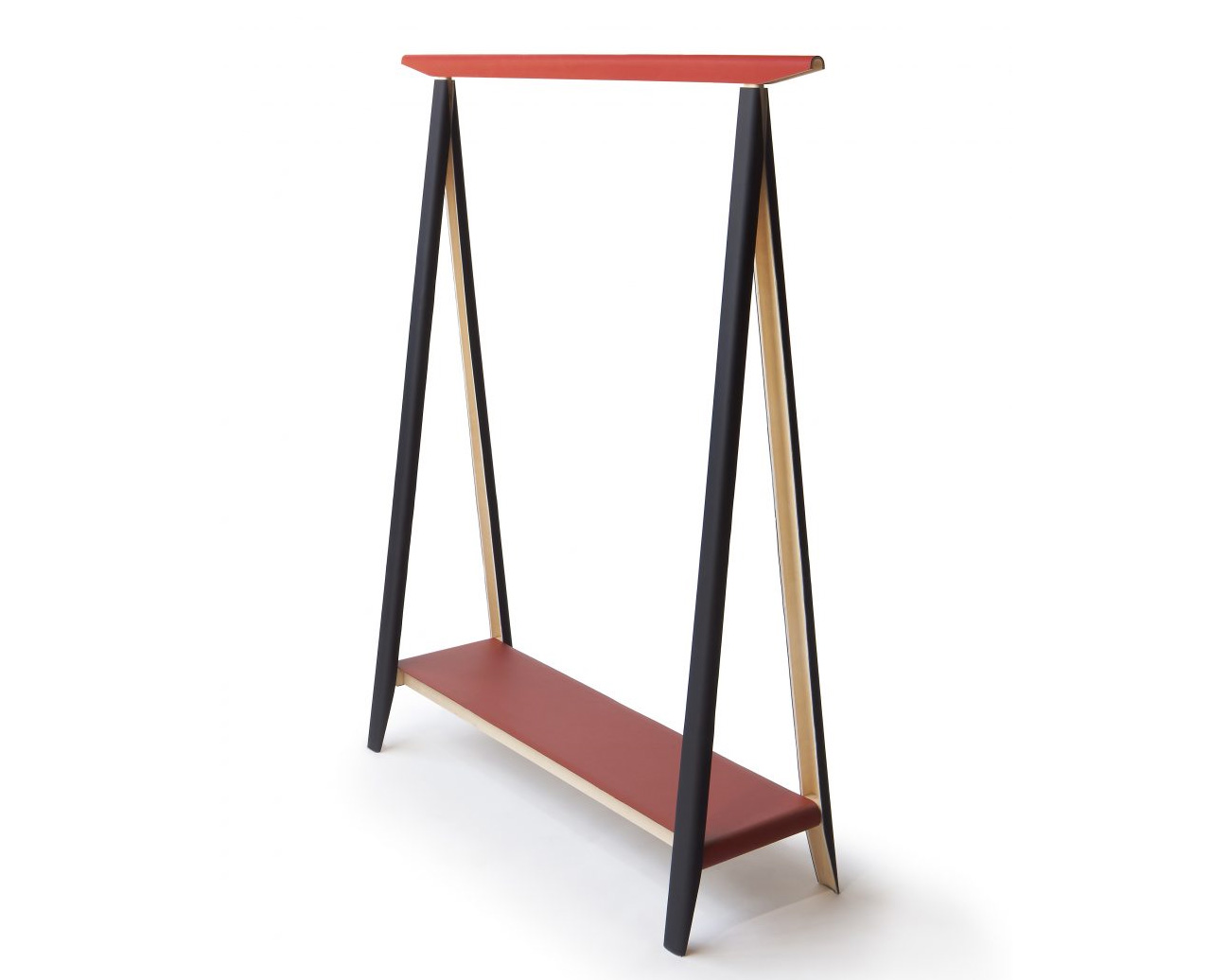 The cross structure of the semi-tubes can be used in different kind of furniture, including the construction of tables or coat hangers. Let us see how far Zeng takes this collection.