Gear is specialized for a reason, to handle different conditions in a particular way. You wouldn't want to use your road bike on the trails requiring a mountain bike, touring skis on a super giant downhill slalom, or sport climbing harness leading a trad route. A pair of fashion sunglasses won't cut it mountaineering at high altitudes. In general, it's the same in the world of shoes too.
There are always exceptions to the standards, however, and recent advances in design and material sciences have brought us closer than ever before to merging function with multi-purpose and style. There are many advantages if a product is more broad and less specialized. It has the added benefit of permitting us to own less things and be more minimalist in our approach towards life. You not only get to declutter your closet, but it kinda cleans out your mind too. Wow, things are sounding great! Enter, the Mesa Shoe by Lems.
Lems is a shoe company out of Boulder, Colorado with an interesting background story. In 2008, Lems' owner, Andrew Rademacher, decided to start his own shoe company. It wasn't just another case of someone with entrepreneurial aspirations renting a store front and importing shoes for resale, but one of actually building a shoe company from the ground up.
Andrew invested most of his time learning the craft of shoemaking: he seriously studied shoe fitting, construction, and pattern making to ensure that his shoes could be unique in the marketplace. He started the entire process by looking at his favorite pair of running shoes, and then getting rid of all unnecessary bells, whistles, and material. This was his muse for building the perfect shoe in his eyes – and people seem to like what he's done.
The Lems Mesa Shoe is the newest edition to the Lems collection and comes incredibly close to covering all your shoe-based needs. In other words, if there was ever one shoe to rule them all, this might just be it. The shoe's design acts as a running shoe, a travel slipper, a water shoe, and a low-cut hiking boot. And honestly, if you do a lot of traveling, just the mere mention of this shoe should come as a relief.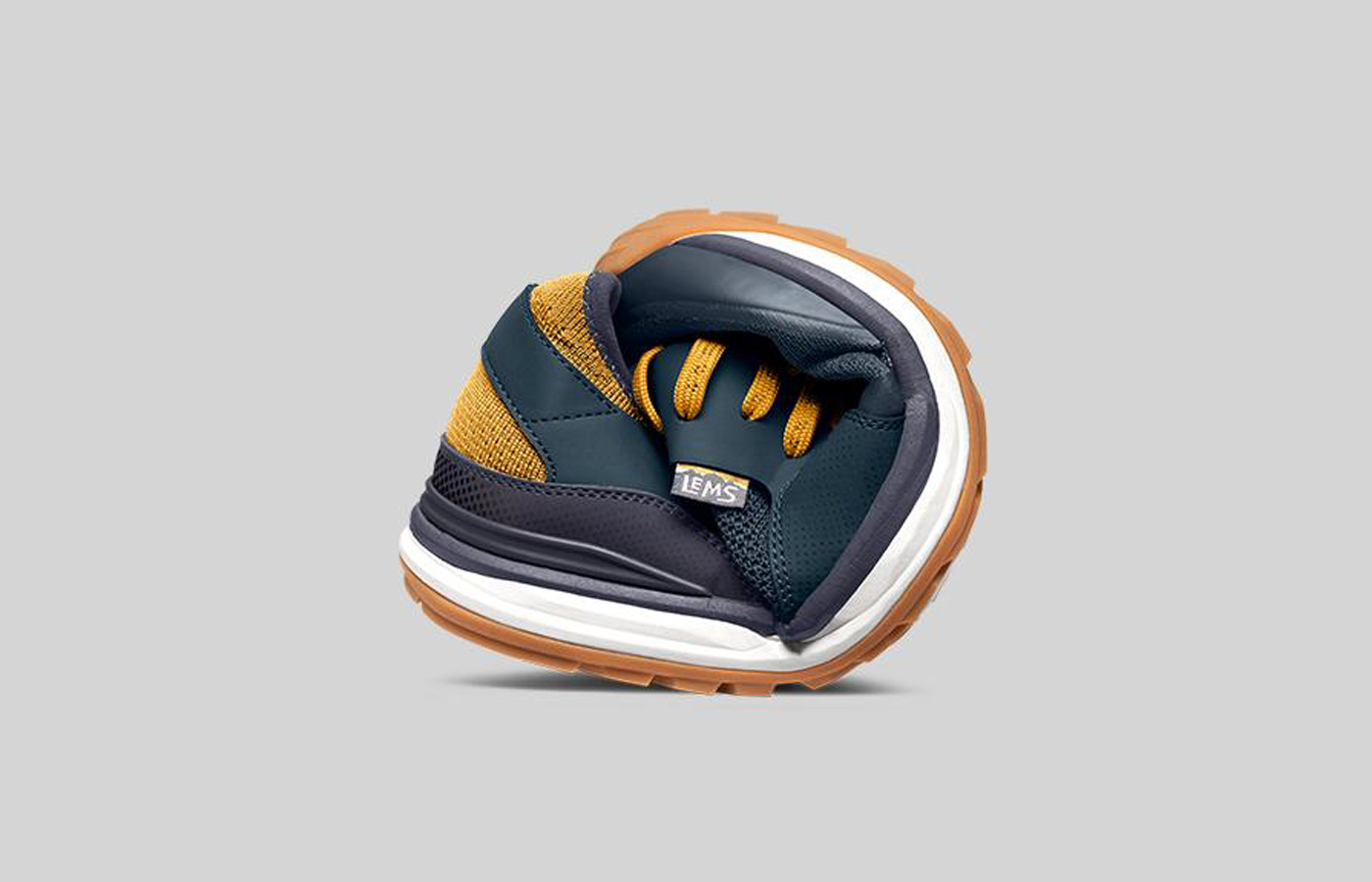 The Mesa's upper features a comfortable tight-knit that's easy to slide your foot into. The mesh is super stretchy and wraps around your foot like a massaging sock. The fabric has high breathability and good ventilation, providing a continuously fresh foot feeling. Water? No problem. Should you step in a stream or puddle the fabric drys quickly. Lems shoes are known for a wider toe box which helps avert any foot deformation issues and can help cure and alleviate many foot ailments caused by more narrow shoes.
The midsection has a supportive TPU cage, making it suitable as an approach, hiking, or pavement-pouding shoe. A cushioned EVA midsole is present for added comfort. A full rubber outsole with a medium aggressive tread is good enough to handle all sorts of variable terrain underfoot. And here's a bonus – the shoe is extremely flexible and folds easily in half – making it a winner for a life of packed suitcases and constant on-the-go-ness.
The Mesa is not a specialized shoe, it's a generalist shoe. It does a pretty darn good job of being able to mimic footwear like flip-flops, hiking boots, and work shoes – at least during summer months and for everyday activities. Keep in mind the fact that this isn't going to be your go-to marathoning shoe, serious trail runner, or hiker.
The Lems Mesa is available for both men and women in US sizes and three different colors – forest, coastal, and carbon – for $125 USD.