With all its pomp and elegance, the LUMIPOD cabin can be described as an elevated yurt, but I'd much rather go with the '4-star room', that the makers refer it to as. Designed to be your window to the world, this cabin has special panoramic windows that allow you to wake up with the feeling of being amidst nature.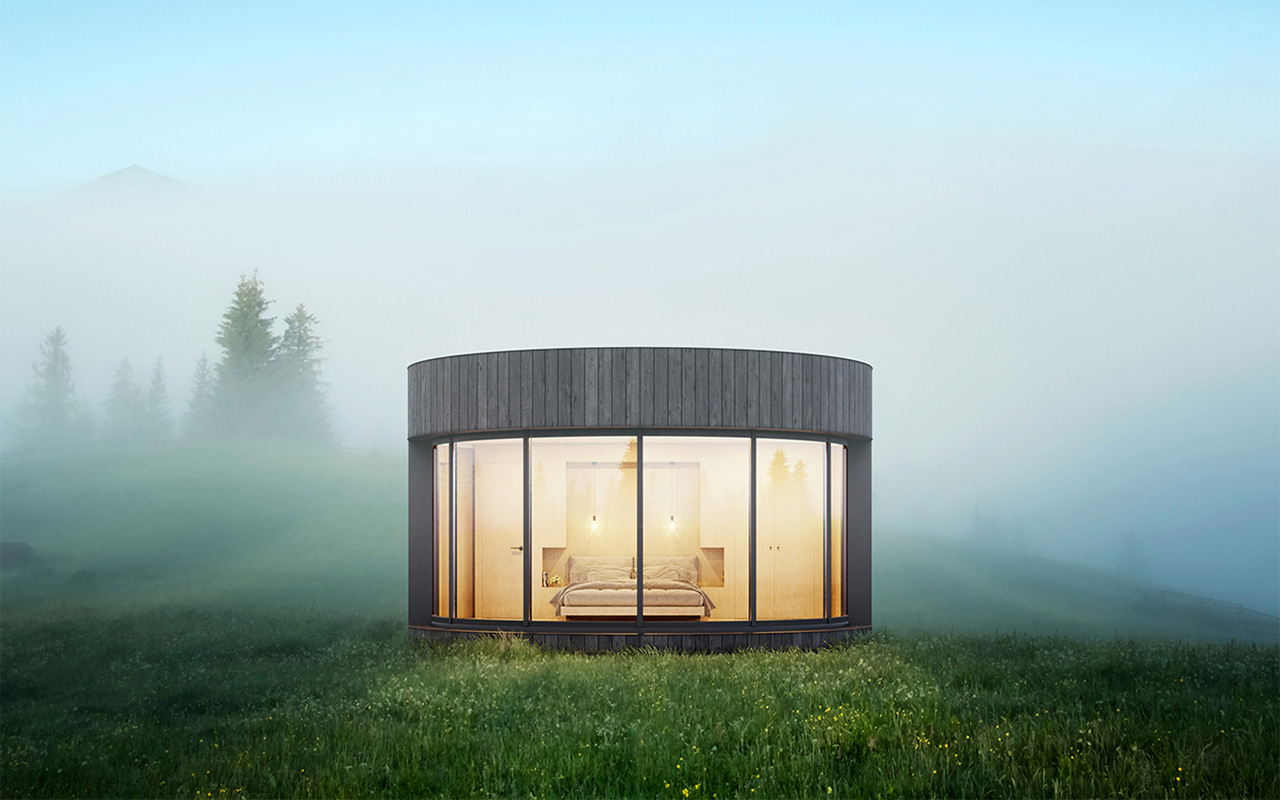 Of course, you need to build the cabin in a place that will allow breathtaking views. However, the one thing you are assured of, is an experience of ample space, despite this being a tiny room with basic amenities. The French company LUMICENE has used their signature windows as a part of the structure.
Built from steel to ensure the level of rigidity required by the windows – as they are the main feature of this cabin – the frame is placed on 4 foundation plots. The curved exteriors look elegant and make this cabin your private haven, almost like a cocoon that you can escape to. I have stayed in a yurt for a couple of nights, in Glastonbury. While the room was comfortable, and as yurts typically don't include a toilet, mine too was without one.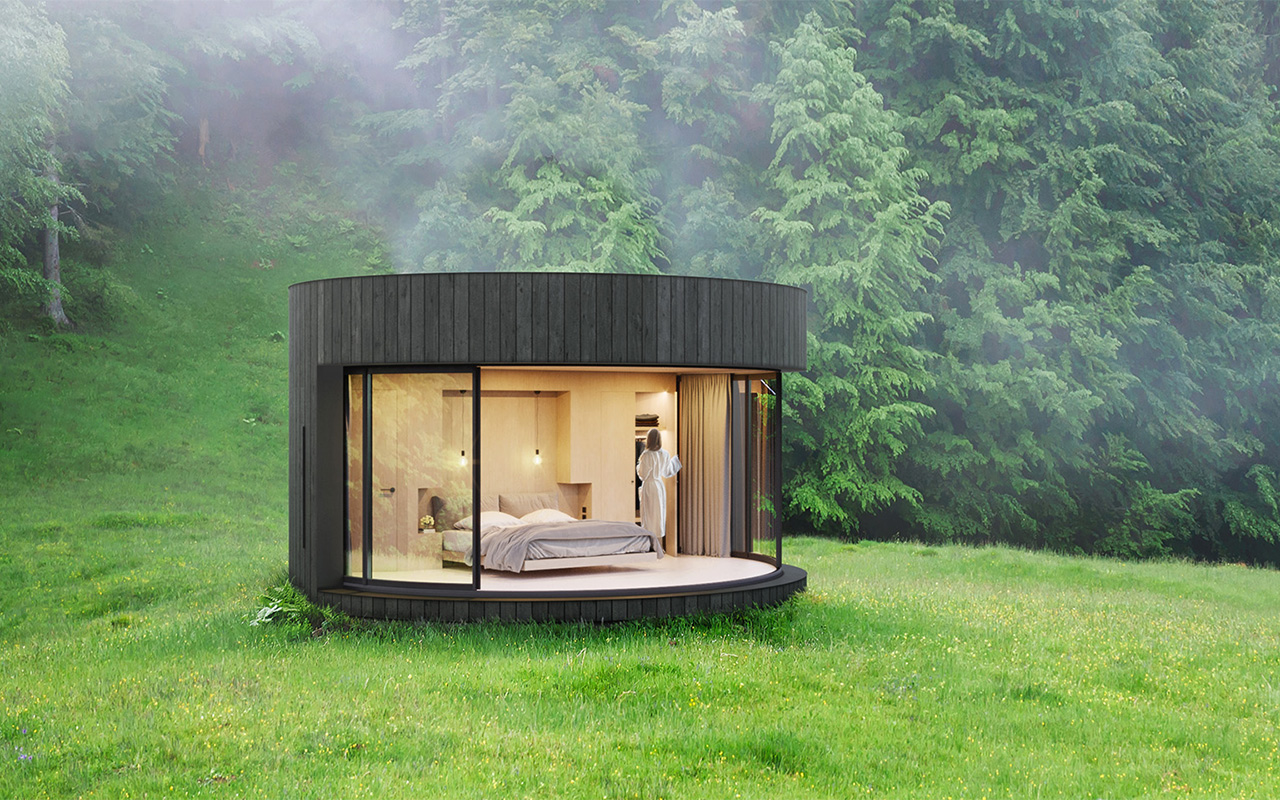 This is the biggest advantage that the LUMIPOD has – it includes a shower and toilet, into the cabin. In fact, the bathroom is fitted with a sink, a toilet and a shower and is enclosed with a glass wall. The plumbing is spot on, and so is the waste management system. I know the value of a cabin or a yurt with ensuite bathrooms; I've had to venture out in the cold night to the outdoor restrooms at 2:00 am, it's not the best thing to do at that hour!
The LUMIPOD scores another brownie point with its insulation, heating and cooling systems. The wooden curved exterior wall integrates 15cm of rockwool and a protective rain sheeting on its outer face. And to keep the insulation tight, the roof and the floor are lined with 5cm of polystyrene and 20cm of rockwool.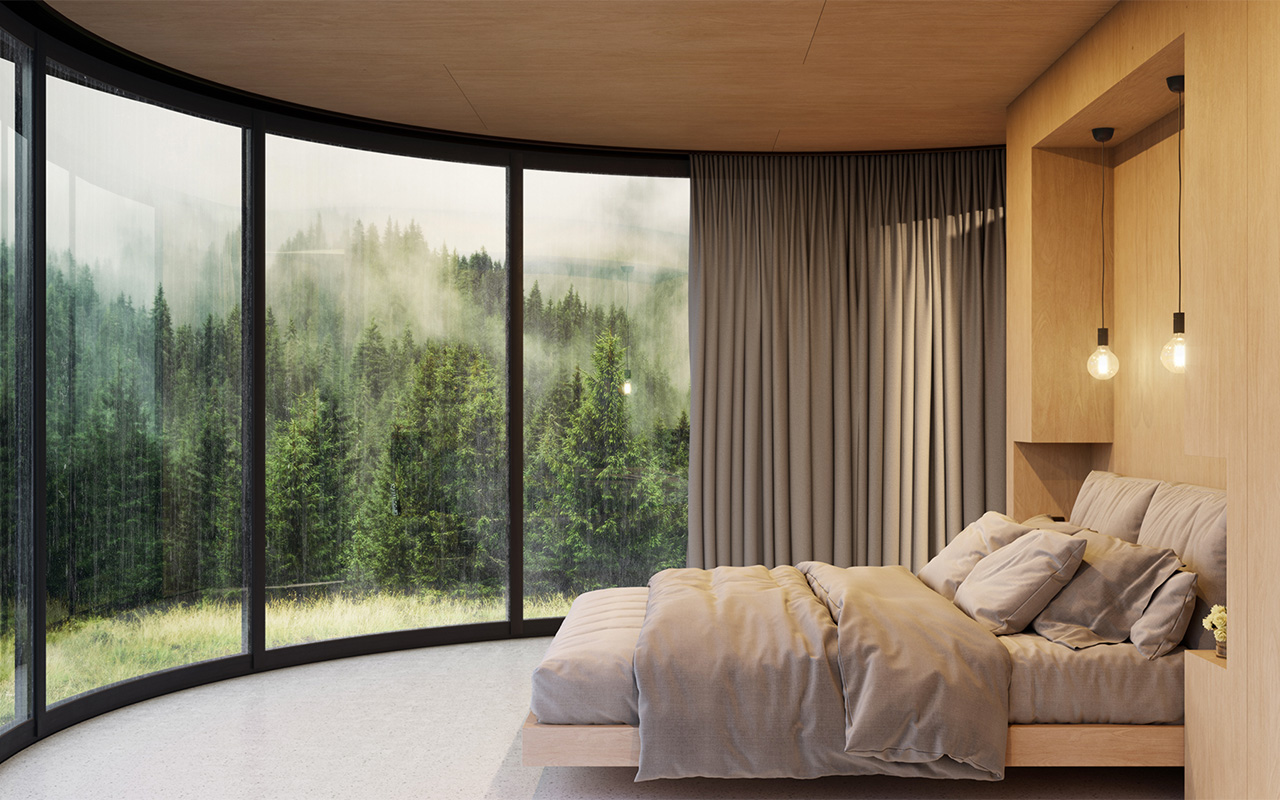 LUMIPOD comes fitted with a Mitsubishi MSZ-SF42VE 4.2kW reversible air conditioning system. This helps in managing the ​ heating and cooling needs of the residents. A dedicated technical room serves the purpose of a utility room, and is right behind the wardrobe. I like the fact that the room has blackout curtains, just in case you decide to sleep in late, while the sun shines bright and early.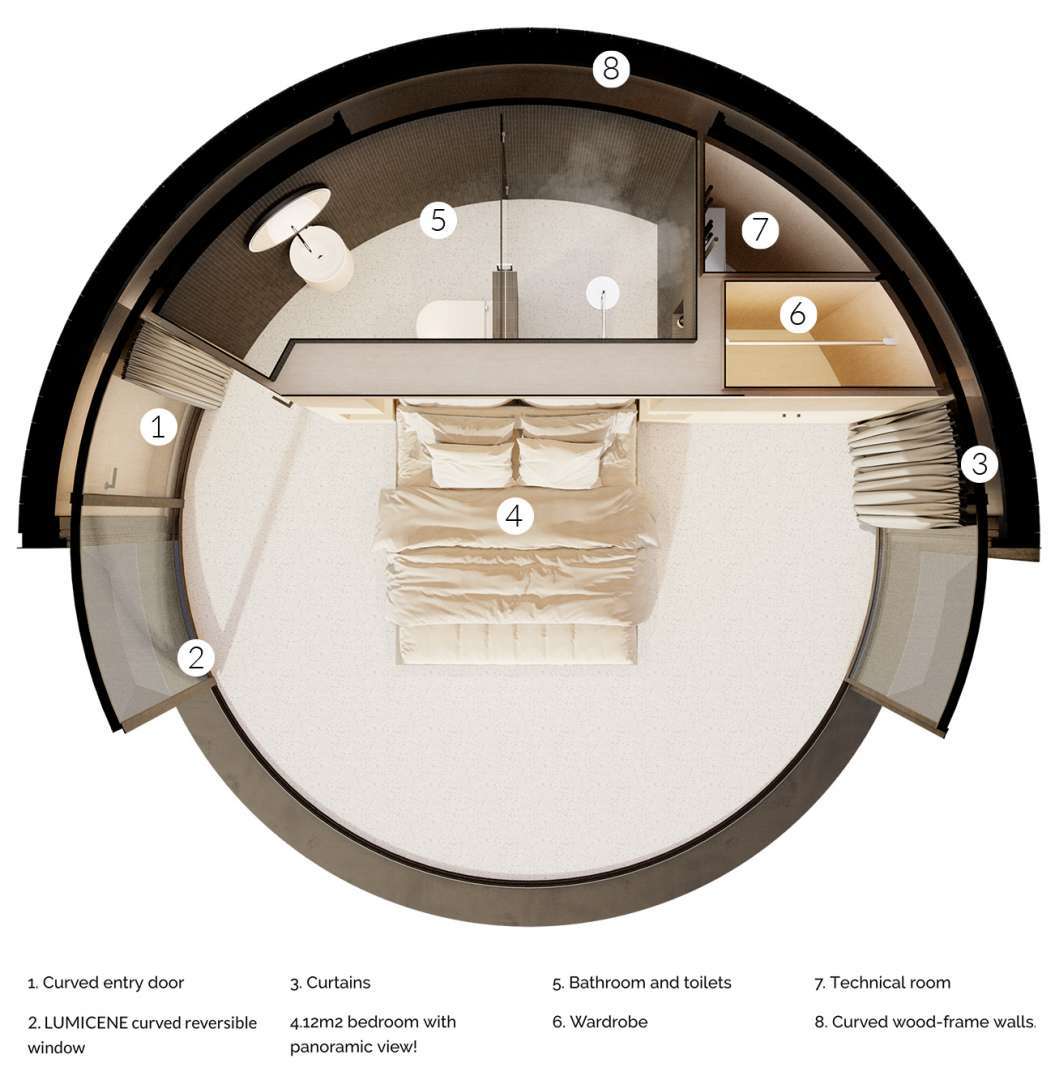 Details for the cabin include: wooden floors, plywood cladding on the walls and ceiling, dimensions – 10 feet tall and 18 feet wide, wardrobe, bathroom with a shower and toilet, bed, blackout curtains. Made in Lyon, France – it takes 2 to 4 months to make the cabin and two days to assemble.