This hearty stew pairs well with a freshly baked thick crust bread and glass of dry red wine, like a Chateau Lafite Rothschild. It is sure to please any man and makes the ultimate winter dish
This rich and delicious stew and is the perfect antidote to a hungry stomach and wintertime cold. The recipe is best made with freshly caught wild game meat, but of course, it will still be as good with store bought ingredients. Whether you rely upon your bow to source your meat, or you prefer to head to your local market, either way, get ready for an amazing bowl of savory goodness – equally suited to hunting camps as it is for the dinner table at home.
This delectable game stew has some serious history to it. The recipe originated centuries ago in Polish hunting camps. And legend has it, that at the time, large iron kettles of cabbage and sauerkraut were hung and slowly prepared over fires all morning. Once the hunters would return to camp with their game, the fresh meat would be added to the pot. Does that sound tantalizing enough? We think so. This version calls for venison and wild boar, but feel free to add any and all game … like goose and rabbit.
Ingredients – Serves 8 or more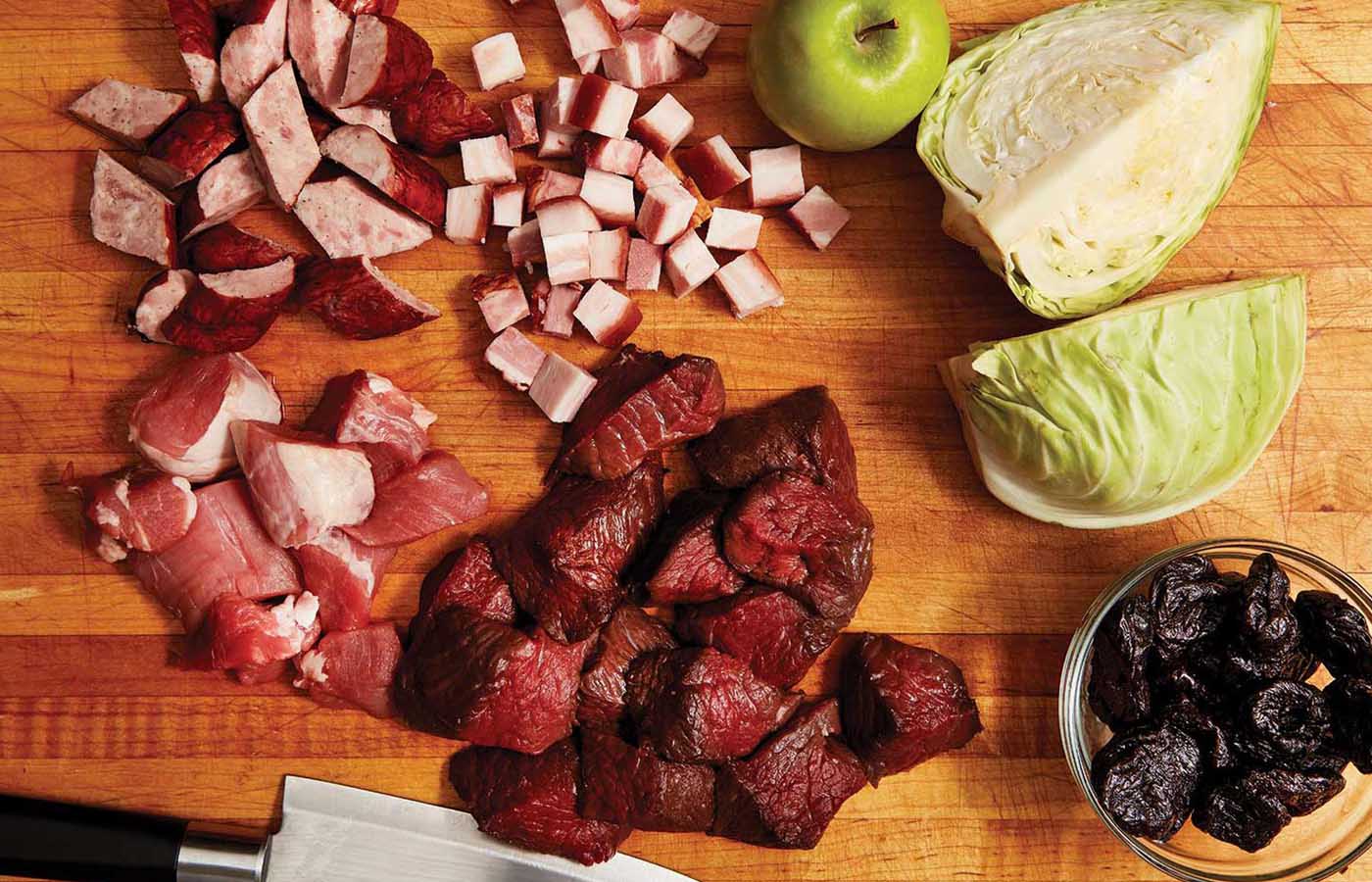 1 small head green cabbage (cored, quartered, and finely shredded)
1 oz. dried mushrooms
2 lb. venison roast cut into 11/2-inch pieces
1/2 lb. wild boar (or pork) shoulder and cut into 11/2-inch pieces
1 tsp. olive oil
1/2 lb. slab bacon that is diced large (or sliced bacon, roughly chopped)
1 lb. kielbasa that is split lengthwise and cut into 1-inch slices
2 large yellow onions chopped
4 garlic cloves smashed
1/4 cup tomato paste
1 tsp. caraway seeds
1 tsp. juniper berries, crushed
1 Tbsp. paprika
3 bay leaves
1 cup dry red wine
2 lb. sauerkraut with liquid
1 cup prunes roughly chopped
2 Granny Smith apples that are peeled, cored, and roughly chopped
1/4 cup parsley chopped
Kosher salt and freshly ground pepper to taste
Directions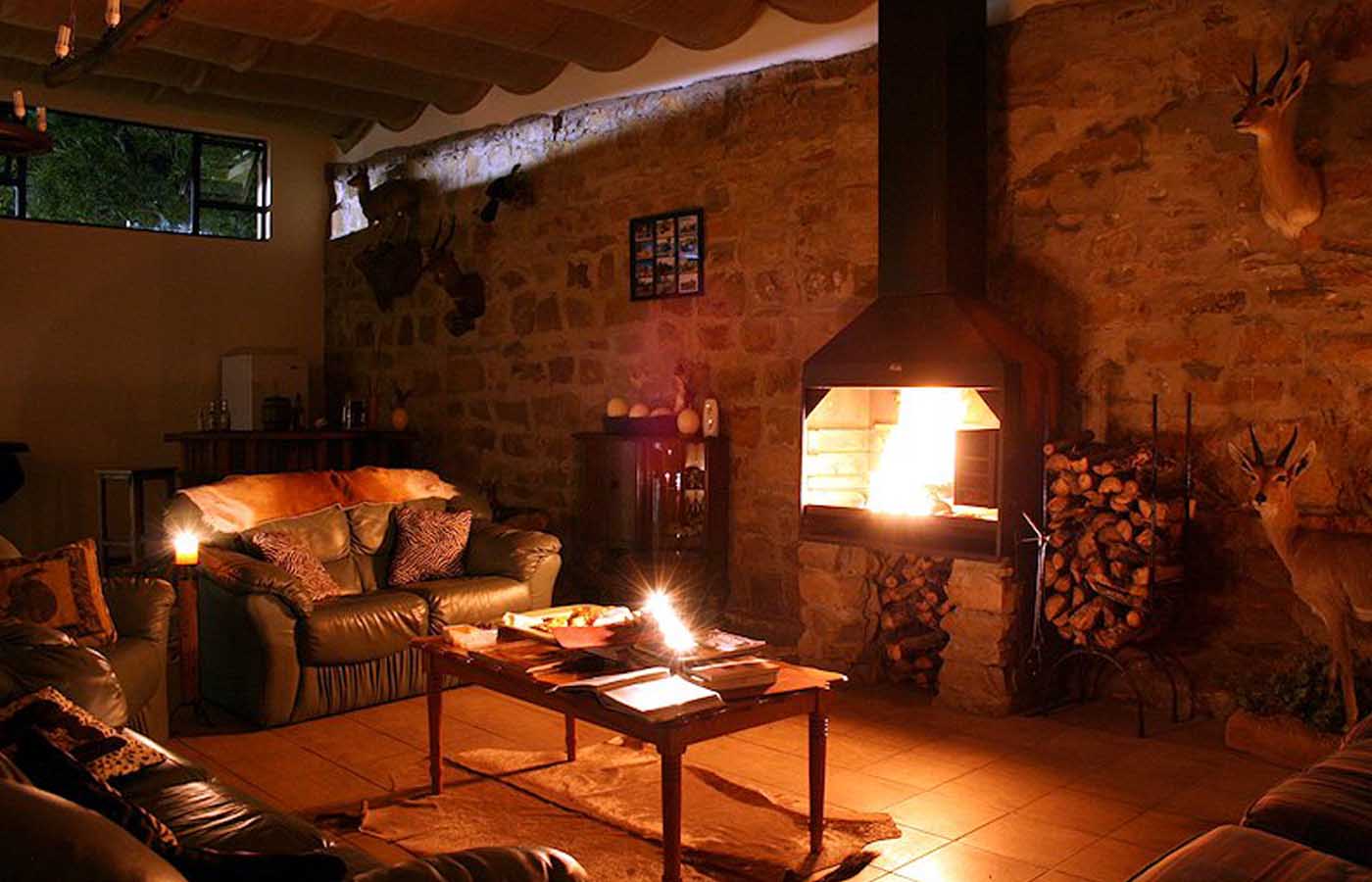 Combine the fresh cabbage and dried mushrooms in medium saucepan, and add water then cover. Add a tablespoon of salt, bring to a boil, then reduce heat to medium-low, stirring occasionally for about 20-minutes, or until the cabbage is tender. Remove from the heat and place on the side.
While the cabbage simmers, dry the venison and wild boar with paper towels, and salt and pepper generously. In a large Dutch oven, heat the olive oil over medium heat, and then add the bacon. Cook, stirring, until the bacon is lightly browned – but not crispy – for approximately 6-minutes. Remove the bacon with a slotted spoon and transfer to a large bowl. Next, add the kielbasa and raise the heat to medium-high. Cook, stirring occasionally, or until the kielbasa is lightly browned and has released some of the fat. Use slotted spoon to transfer kielbasa to bowl with the bacon.
Add the meat in batches
Add the wild boar and venison to the pot in two batches, cook, stir occasionally, until well-browned on all sides (add olive oil if needed), and then place the meat in bowl with bacon and kielbasa.
Reduce heat to medium. Now add your onions to the pot and cook while stirring for about 8 minutes, or until they are soft and translucent. Add garlic and stir for another 2-minutes. Add the tomato paste, caraway seeds, juniper berries, paprika, and bay leaves – stir frequently and cook for about 4-minutes.
The last steps before a long simmer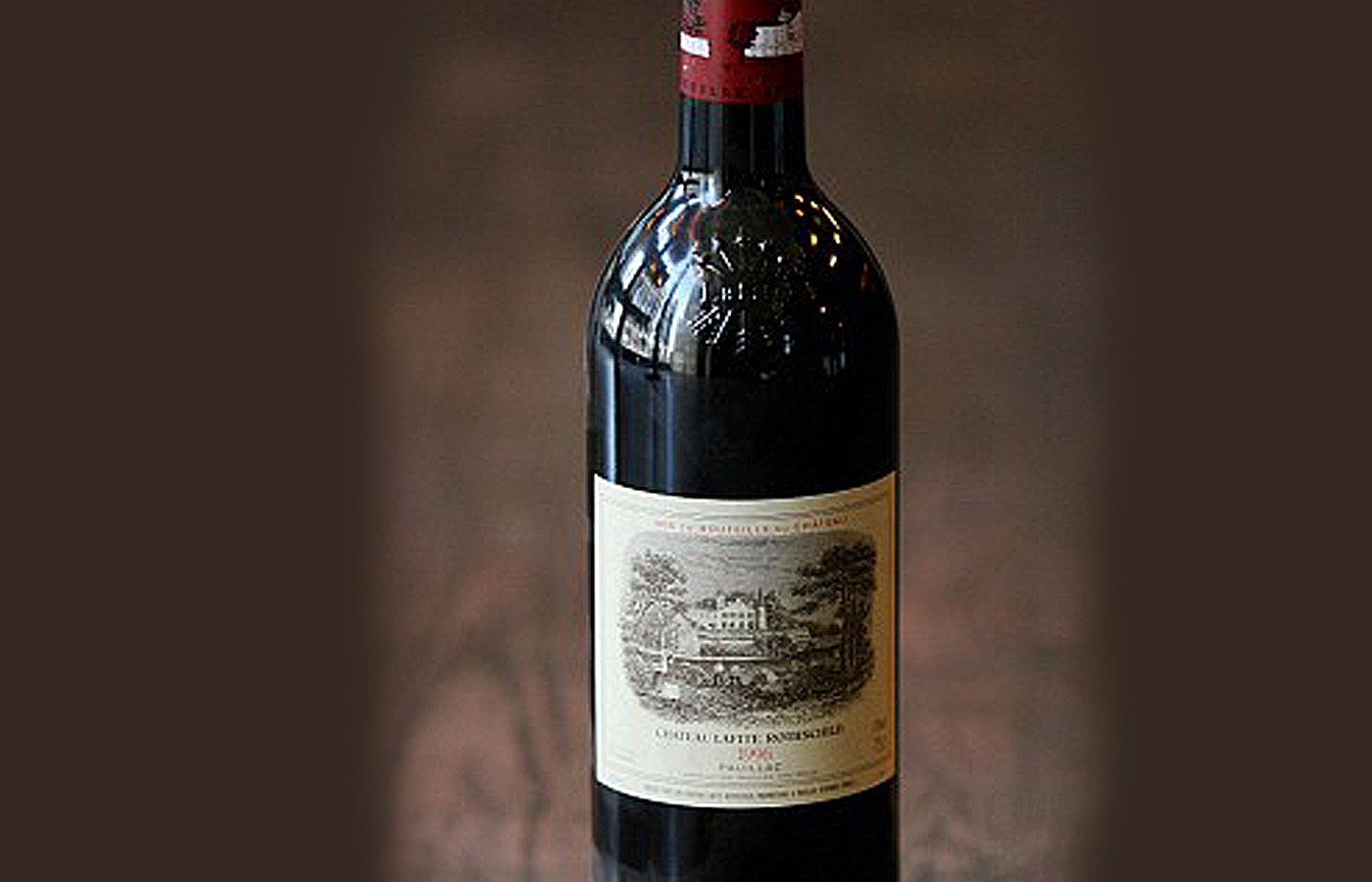 Now add the wine (scrape the bottom of pot to incorporate any browned bits) and raise heat to medium-high and bring to a boil. When most of the liquid has evaporated, add sauerkraut, the reserve cabbage and its liquid, and all meats with their juices. Salt and pepper generously.
Bring to a boil, reduce heat to a very low and simmer, covered for about 11.5 hours. Add the prunes and apples to the pot and stir. Add additional stock or wine if necessary. The stew should be juicy, but not watery. Remove the cover and cook for an additional 30 minutes. Ladle into bowls and garnish with parsley, and serve with country bread, butter, and wine.