The sumptuous Sonora Resort is a luxury wilderness and eco lodge with a specialty for adventure travel. If you are an outdoor enthusiast or sportsman or woman with a passion for all things outdoors without sacrificing luxury, than search no more for the place of your dreams. The Sonora Resort is a five star facility with unparalleled service and has been ideally nestled in to a stunning piece of natural environment, considered to be one of the crown jewels of Canadian wilderness.
Sonora Island is like a piece of Canadian Jade that sits partially submerged in teal blue glacial waters that mix with oceanic water in the sound. The island is one of the outer ones of the Discovery Islands of British Columbia. The island takes is named after a Spanish schooner that explored the area of the Pacific Northwest back in 1775.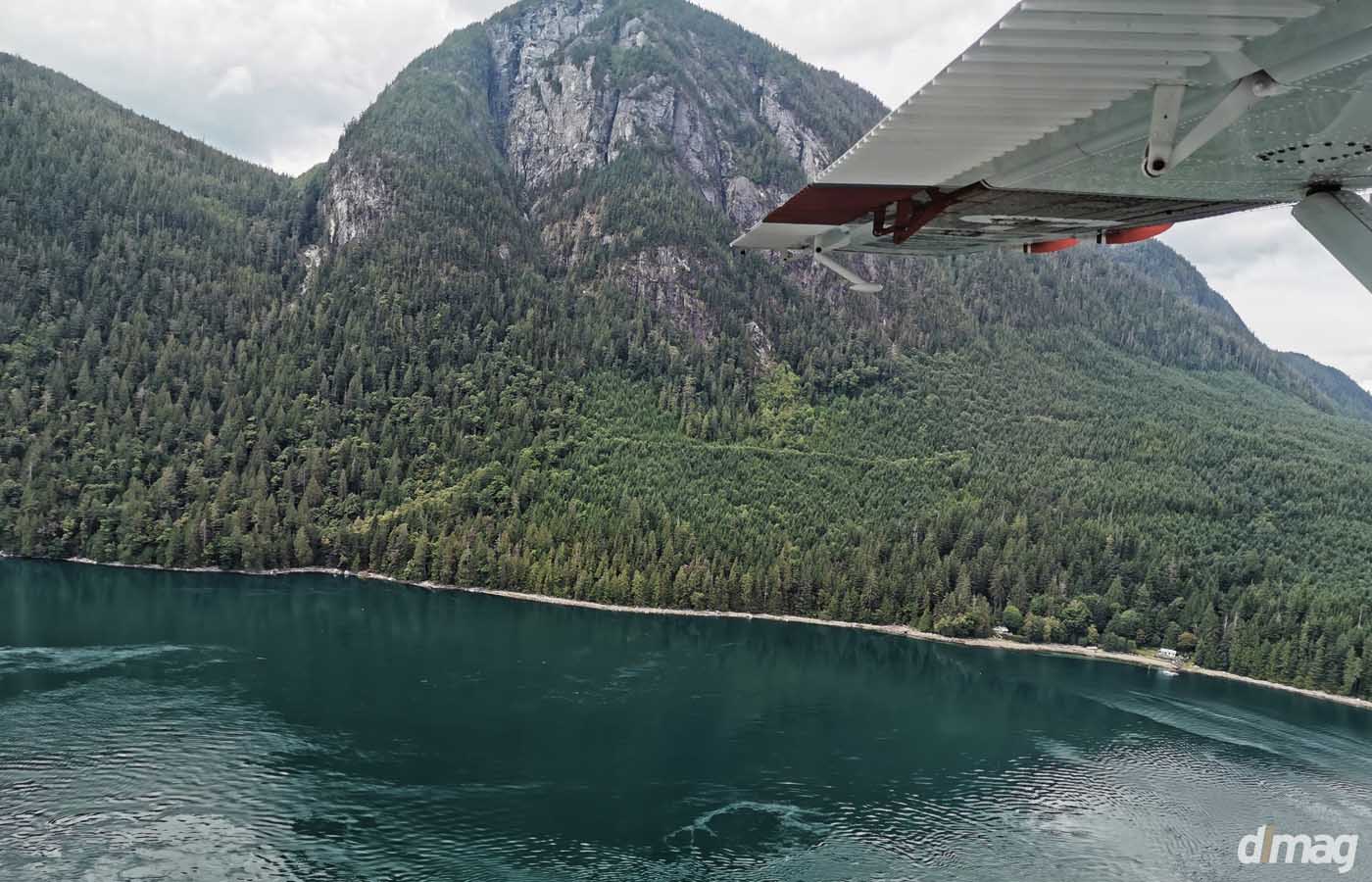 The senses will be delighted by the absolute pristine nature, fresh air, and lush forests that run up the sides of the tall mountains and all the way down to the water's edge. Even if you were to do nothing except relax on the dock, activity is never more than a stone's throw away since you're are guaranteed to see bald eagles soaring overhead, stellar sea lions at play, teems of wild salmon, and very likely, whales, orcas, and dolphins frolicking just offshore nearby.
Choose from standard rooms, suites, or entire villas found in one of 12 small lodges, each room is spacious, with very comfy beds, linens, goose down duvets, and overlooks the water and wilderness. The hotel exclusively uses L'Occitane toiletries so that guests have a luxurious experience in every way. Standard rates start at $560 USD during the low season and rise to $975 USD during the high season July through September, and are exclusive of tax.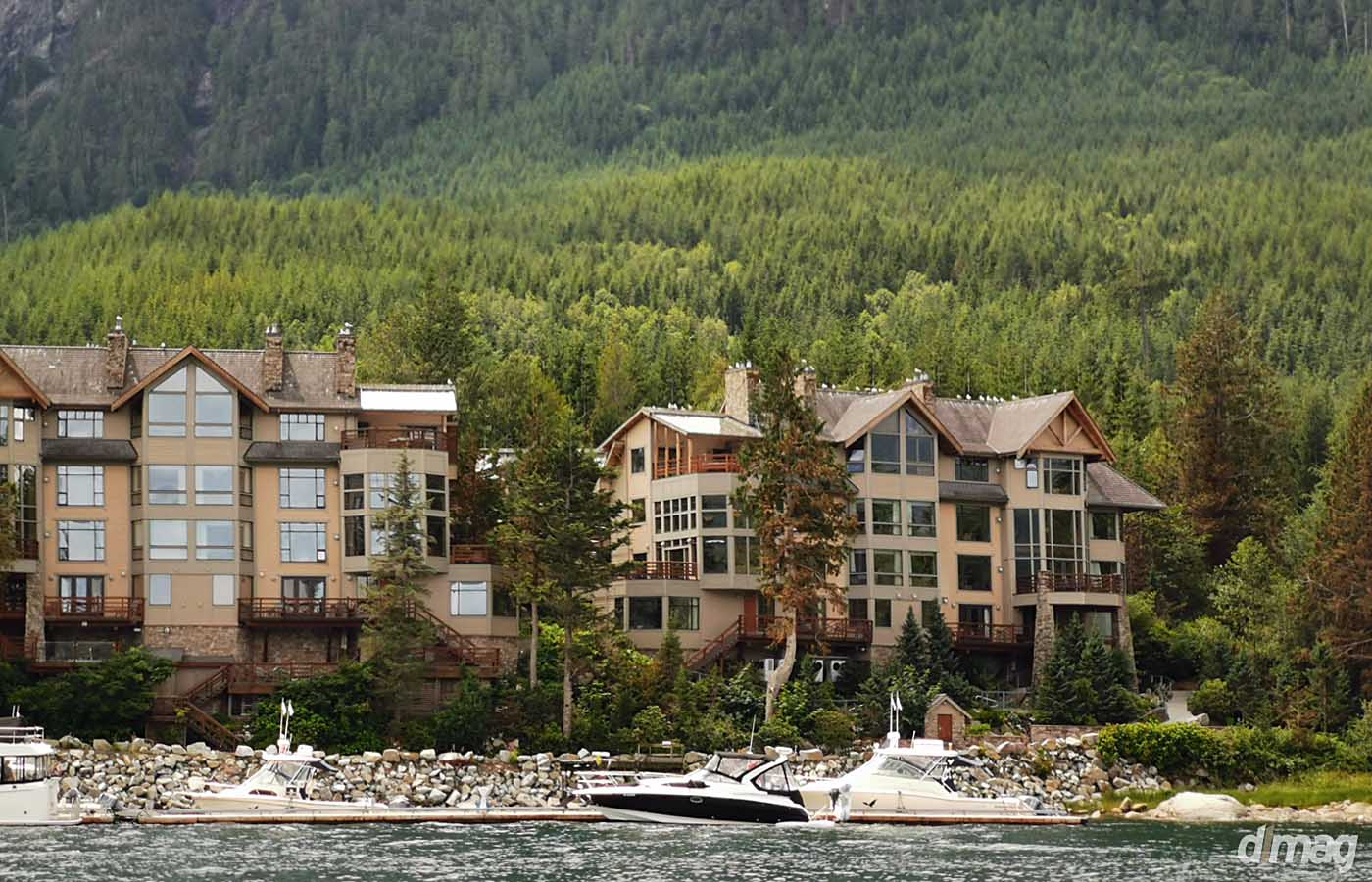 Hotel rates are all inclusive with meals, drinks (including alcohol), WiFi access, and unlimited worldwide phone calls included. Amenities at the resort include a spa, thermal and mineral pools and hot tubs, saunas, and fitness center – keeping a name as a bastion of health.
The hotel's executive Chef Lukas Gurtner will prepare local delicacies, and the hotel is stocked with a wine cellar offering you the best wine that British Columbia has to offer. The island has plenty of hiking and biking trails, in addition to a pool, tennis court, putting green, fly fishing ponds and offers yoga classes. Kayaks are available and any kind of itinerary can be organized, even Grizzly bear viewing. You don't even have to worry about bring a camera as the hotel can supply you with a high quality digital camera if you should so choose. Otherwise, just enjoy the incredible nature and abundant wildlife.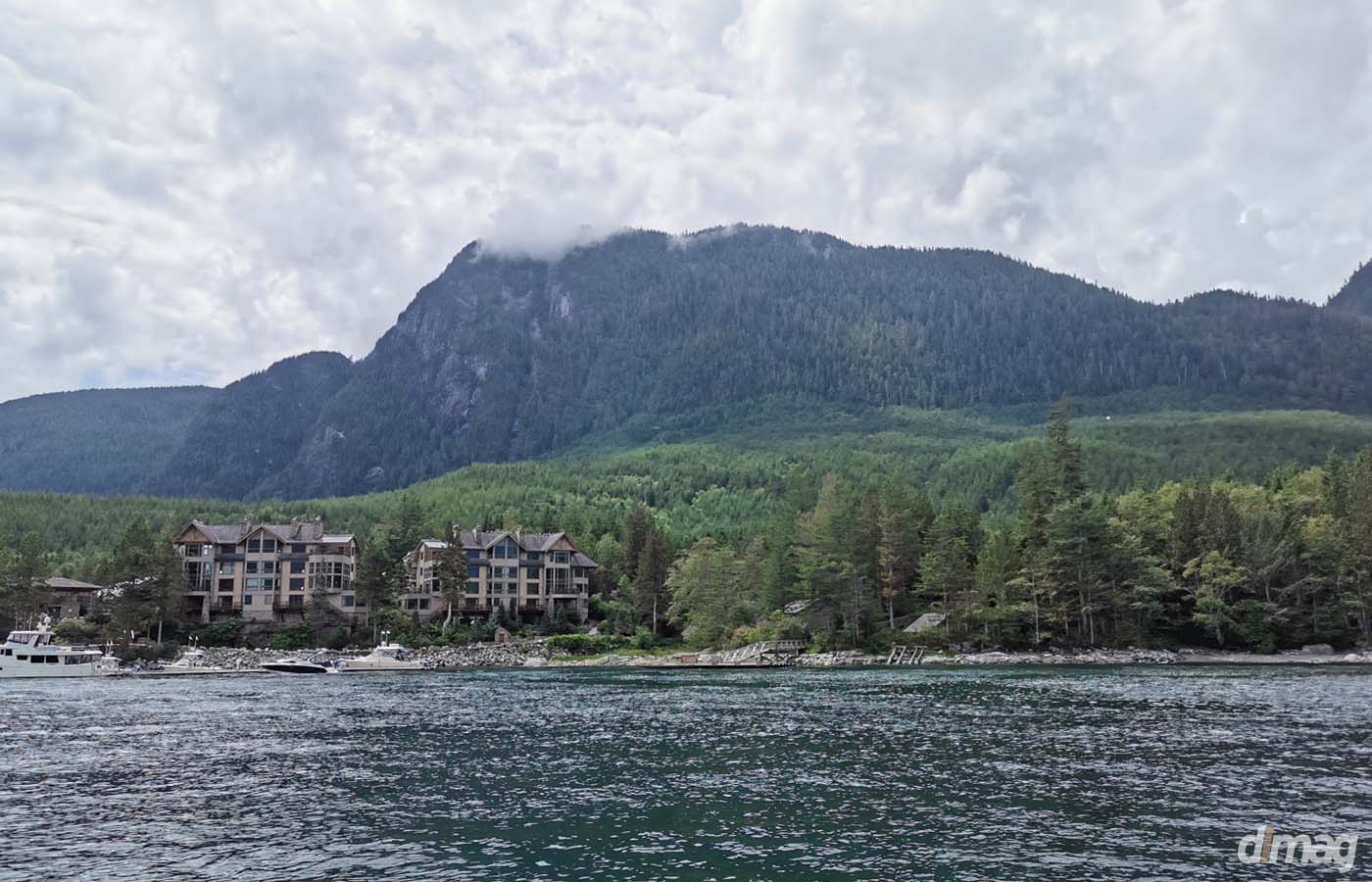 The private resort sits on the side of the island. There are no roads that lead to this resort. I repeat, there are no roads that lead to this resort, making this a very exclusive place. The Resort is accessible only by helicopter, seaplane and can be chartered from Vancouver or from anywhere in the world. Getting there by boat is also possible, and Water Taxis can be arranged from the Campbell River area. The Resort can help you organize travel there if you need assistance doing so. In fact, the Sonora Resort advertises "If you are flying from within North America you will be on our dock with a welcome drink in your hand by sundown the same day."
The Sonora Resort looks like a great choice for a uniquely romantic and relaxing place. Whether you go for a weekend retreat or for your honeymoon, staying here is certainly a highlight and once-in-a-lifetime experience that's a must – whatever the occasion.