As a part of the Tiffany and Co. Everyday Objects collection, these table tennis paddles are the luxurious alternate to our usual traditional styles.
Tiffany and Co. table tennis set is a gear creation with the brand's Everyday Objects collaboration to provide passionate Ping-Pong fanatics a voguish way to hone their game with a high-end touch. If your subpar coordination skills had been leaving a bitter taste your mouth, this set might just sweeten things up for you and give you a certain edge if you must.
This would unquestionably be a great add-on to any workroom, study space, and even in an in-weekend basement battle. This set will make great for conversation starters.
Are Ping-Pong an everyday object?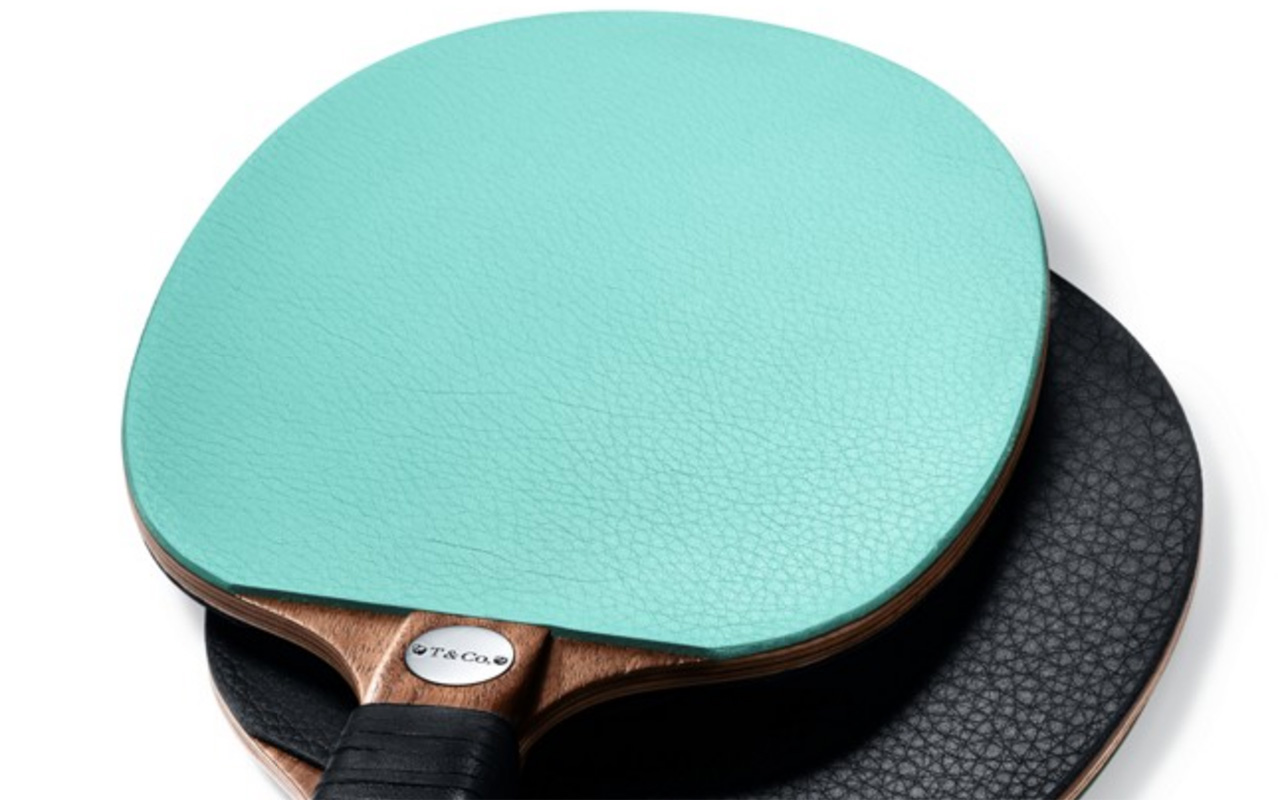 This collection of Tiffany and Co. makes you question the definition of the everyday object. Other items from the collection of blues feature skillfully crafted pieces such as the blue metal first aid kit, dainty cups and matching silver and gold-toned straws as well.
The line-up of stationery items such as rulers are also available to complete and complement your study. While these count as everyday accessories the addition of the Ping-Pong set puzzled many.
Not being the only toy unveiled this season, Tiffany and Co. also launched a plush pool table rendered in the jeweler's signature robin egg blue.
Paddles with a twist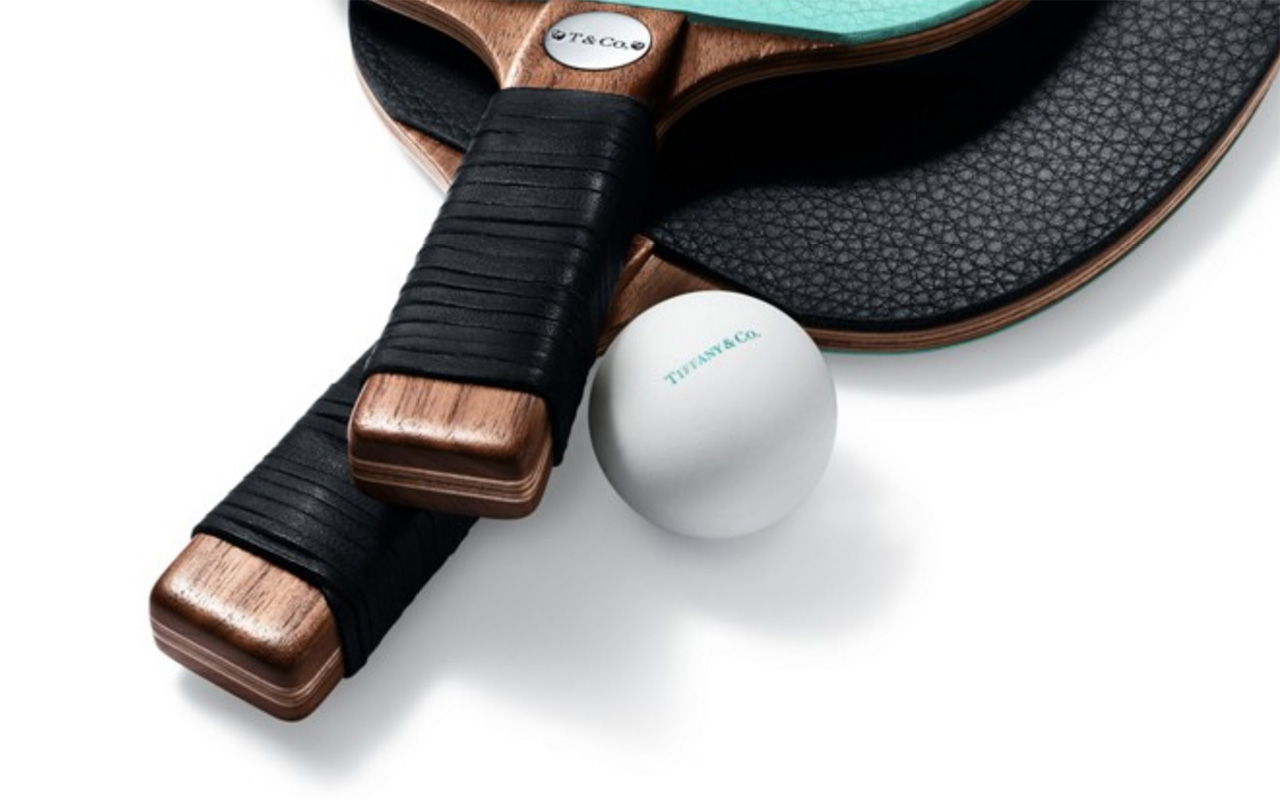 The Ping Pong set is comprised of two hand-carved paddles, carved from rich American walnut and wrapped in high-quality full-grained leather panels. They are stamped in the trademarked sterling silver tiffany and co plaques. With one side of the panel in black and the other side designed in the brands signature blue shade, the set sports a classy and sleek look.
Along with these are three logo bearing white ping pong balls that are packaged in the brand's iconic boxes. With Tiffany and Co. wanting to turn up the heat with the players, it is rumored that the silver plaques have a hidden use and aren't just for show.
Rumoring that they can be used to momentarily blind the opponent causing a moment of weakness that one may or may not take advantage of. This gorgeous set speaks to the increase in demand for the ultra-luxury products among the consumers seeking out premium products.
This tidy little set would set you back $850, but considering just how cool you'll look wielding one of these bad boys, believe me, the dent in your wallet will be forgotten.