British-born fashion designer Nigel Cabourn, made his mark with his vintage inspired clothing line that focused on outerwear. For a label that was established in the 1970s, and celebrating military-style clothing using fabrics like Harris Tweed & Ventile, it comes as no surprise that this Timex collaboration would bear the hallmarks of a classic timepiece. As Nigel puts it, the ideas for this Timex x Nigel Cabourn Referee Watch stemmed from the referees watch and the 1954 World Cup.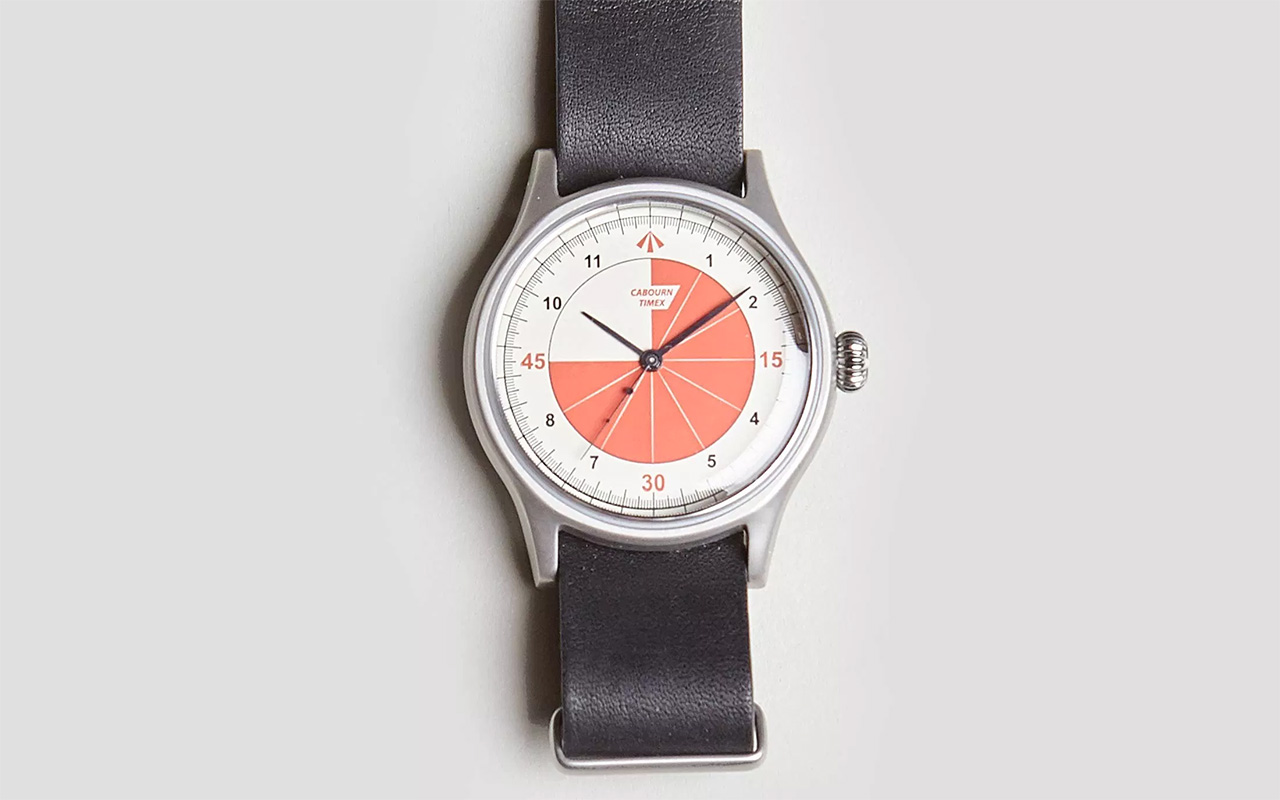 Taking inspiration from his own hometown of Scunny United and the 1954 / 2018 World Cup and a vintage referees watch, this second collaborative effort was born. The watch is a stark reminder of a 1950s style timepiece that pays tribute to Scunthorpe, England, and soccer (or football as it's known in England). Reference to a referee's stop watch is evident, as you notice the eye-catching red color block indicating half time or 45 minutes of a soccer match.
The Timex x Nigel Cabourn watch sports a 40 mm diameter MK1 stainless steel case and is teamed with a domed acrylic crystal. Like I mentioned before, the dial is unique and has cues that are akin to the referees' stopwatches that were used in the 50s. What I mean by this is that a three-quarter red section is the halftime. I also appreciate the way 15, 30 and 45 are indicated at the 3, 6 and 9 o' clock spots.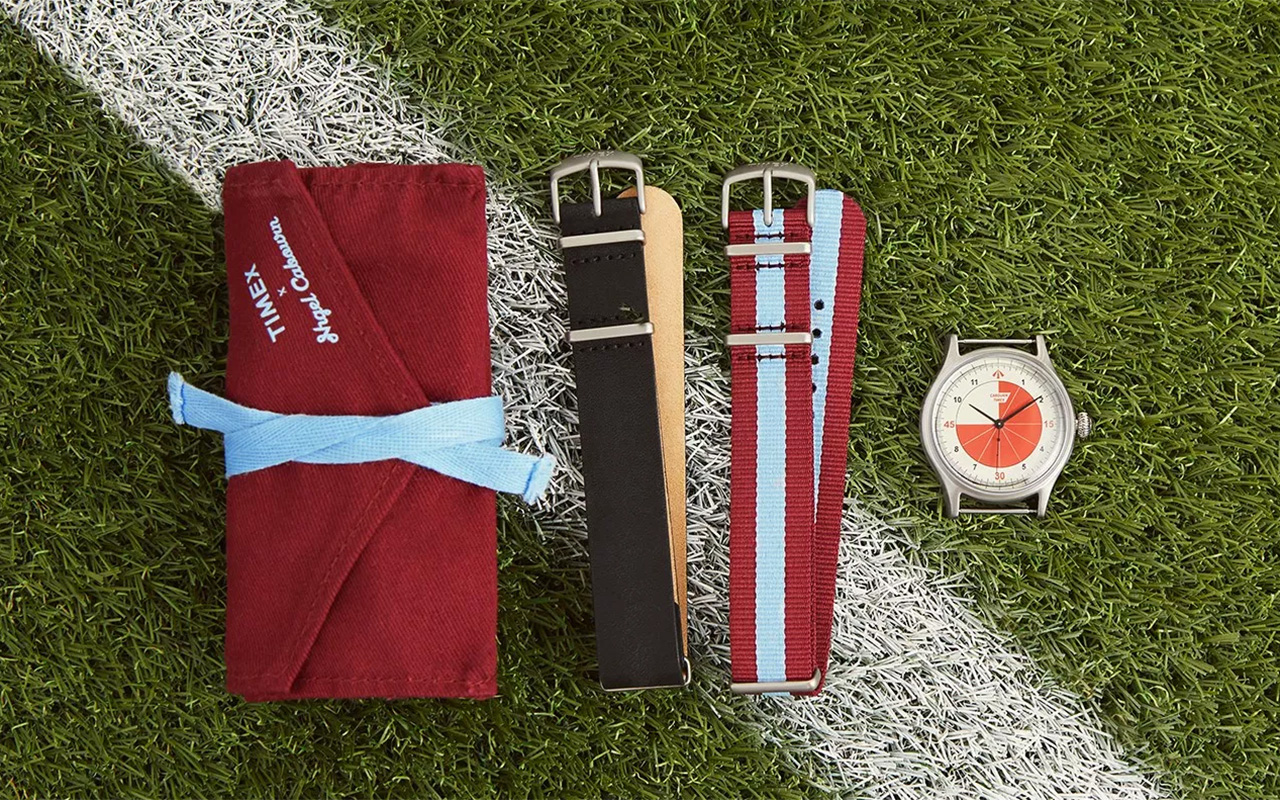 Although this is not a stopwatch, it should be noted that there is no rotating bezel and the dial is less about functionality and more about its appeal and nostalgia. I love the simple contrast of the cream-colored dial which is offset with the red block. The custom fluted crown goes well with the entire look and the etched caseback is very cool.
The watch is teamed with S.B. Foot Tanning Co. one-piece leather strap and an additional bi-color one-piece fabric strap. It's packed in a custom army mending kit packaging, which lends it a very kitsch look. This quartz watch is water resistant to 50m and retails for $162.