For the veteran globetrotter, last-minute light packing is almost routine but for the aspirant, packing light could seem much like a war against mountains of clothes, shoes, everything but the kitchen sink. As mammoth as the task appears, packing to travel light is essential to fully enjoy your vacation without the stress of excess baggage or having to climb up flights of stairs when there aren't any lifts around.
Packing is deeply personal, as philosophical as that may sound. What works for one person won't work for another– add to the mix complementary outfits, medications for potential illnesses and a fresh pair of shoes for every possible type of excursion… you get the drift.
There are a few cookie-cutter tips that can successfully kick-start the process of learning how to pack light and travel light, just like the pros do:
Start with a light bag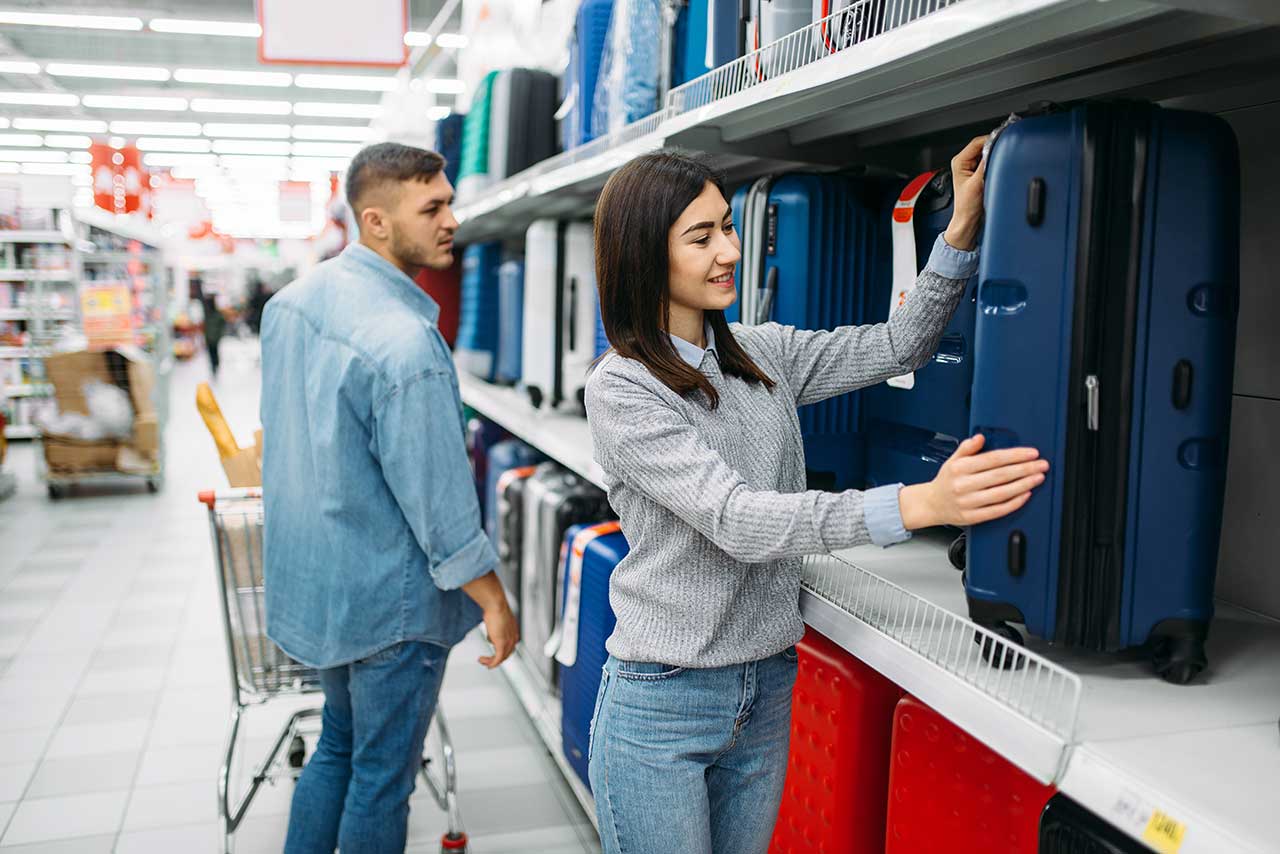 The first step to travelling light is eliminating the extra weight of your bag. When that's done, half your battle is won. Pick up a 'lightweight' roller suitcase or, if yours is more of a backpacking trip, consider a trekking or hiking backpack with its multitude of pockets and zippers. This way, you're restricted to filling a certain amount of space– you're more likely, then, to avoid reaching for that second bag.
Beyond making use of space, consider optimizing it as well– this would involve stuffing socks into shoes and leaving enough space for any souvenirs you may need to bring back from your vacation.
Pro tip: Keep your airline's baggage size requirements in mind when choosing your travel companion, so you don't get hit with a fine.
Pick out only the must-haves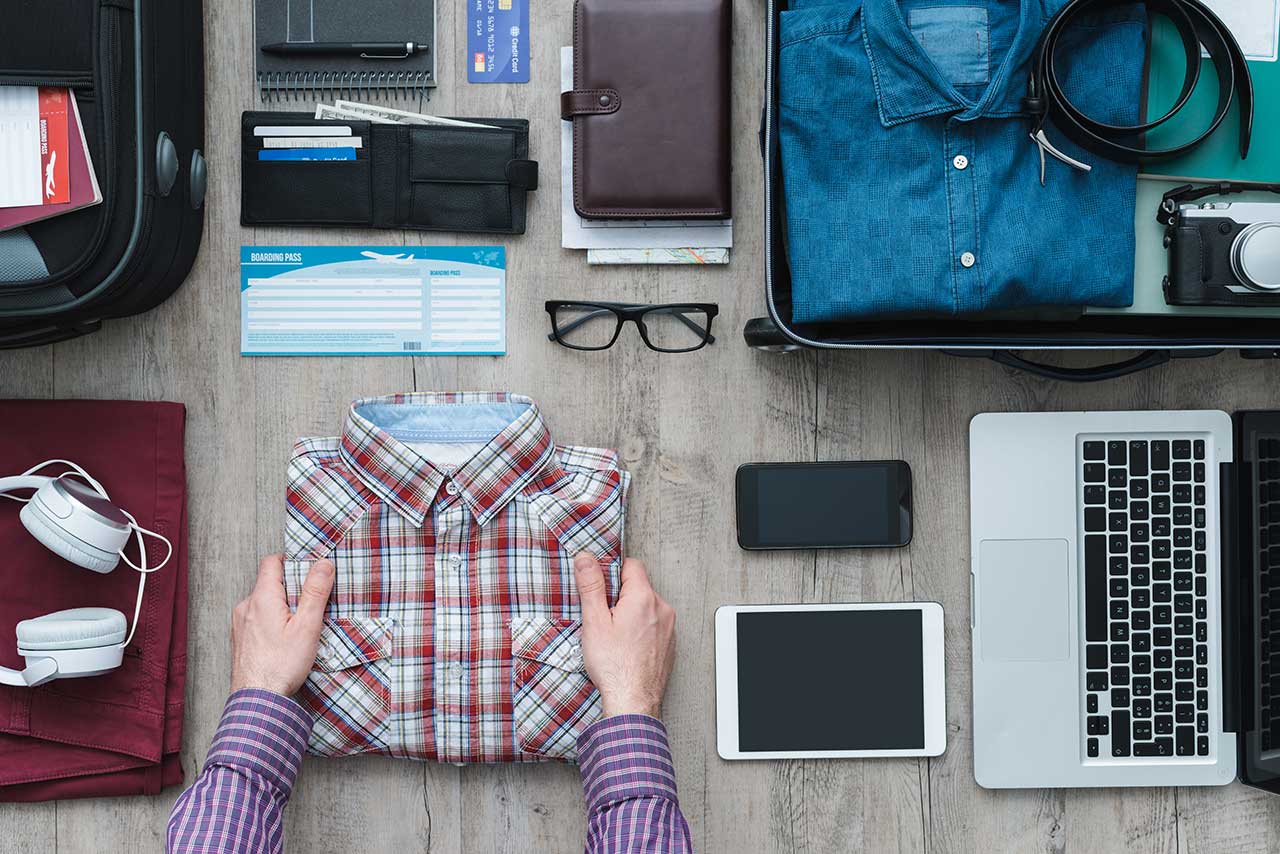 Can you make that Japan trip without taking an expensive pair of heels? Most likely. Without a pair of sneakers of comfortable boots? Likely not. Perhaps oversimplified, but the best way to begin packing light is to separate your must-haves from your want-to-have, like a laundry division for white and colored clothes.
Just like any laundry setup, don't mix the two! You could find yourself in a fix (or nursing a hurt back) if you pack too much of want-to-haves and not enough must-have. Naturally, this list varies based on the weather in the travel destination, or on the cultural restrictions enforced in the country, but you can more or less begin to identify absolute essentials that will make it to every trip regardless of the destination.
Pro tip: Socks, clean underwear, durable jeans, a waterproof coat and sunblock are some essentials to kick off your list.
Pack versatile clothing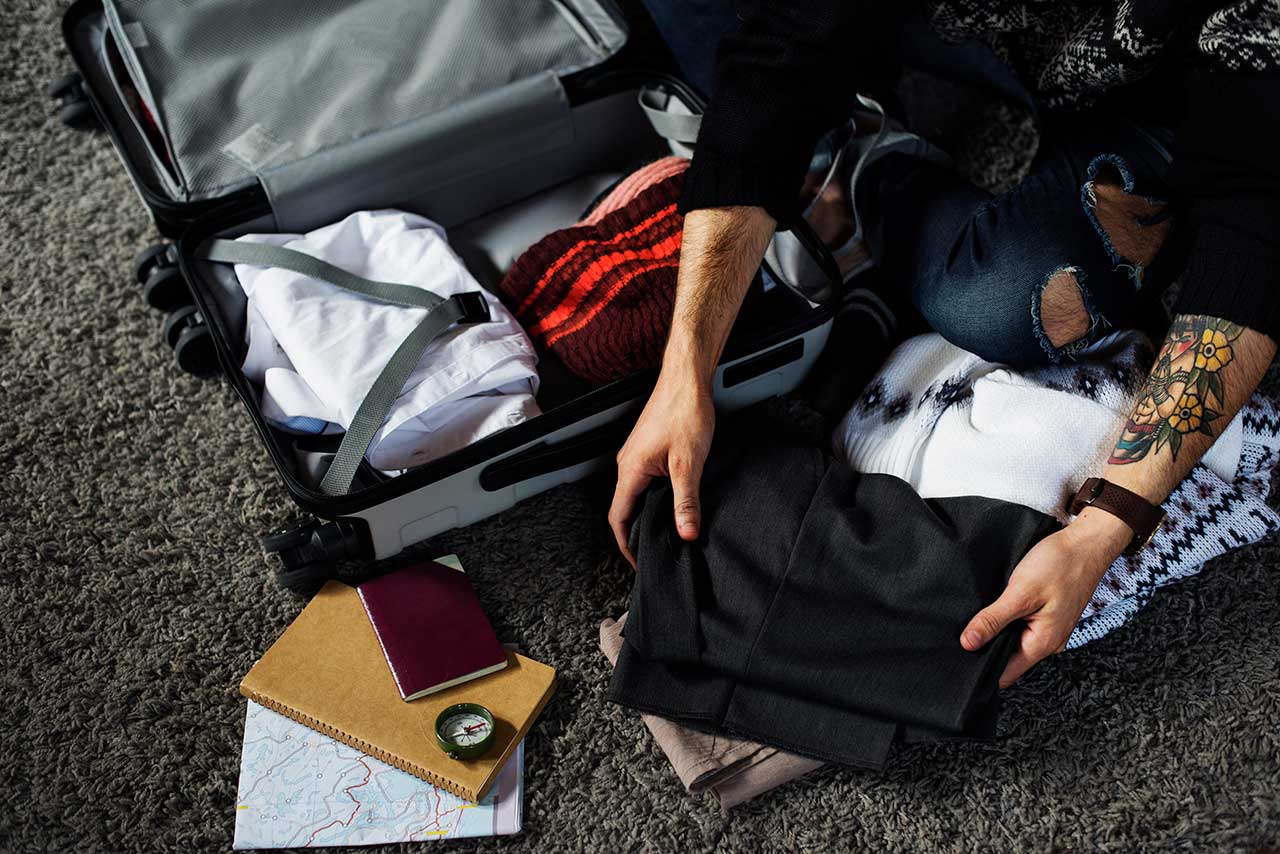 It's very tempting to turn around and just pack that sweet new sweater you bought, but consider if it's well-suited for where you're travelling to– if it's someplace like South America, chances are your sweater won't make it out of the bag. Instead, pack clothing that either have multiple uses or come in handy all the time.
It's also smart to pack clothes that can be layered– that way, if you get cold or warm, you can put on and take off layered items as you please. This goes for jackets, too– consider bringing foldable, zipper or convertible jackets that are lightweight but are more than enough to protect you from the elements, especially if you're transitioning between climates during your trip.
Pro tip: Short-sleeved t-shirts, trusty jeans, neutral-colored sneakers and tank tops are functional items that you can safely pack.
Use packing cubes and folders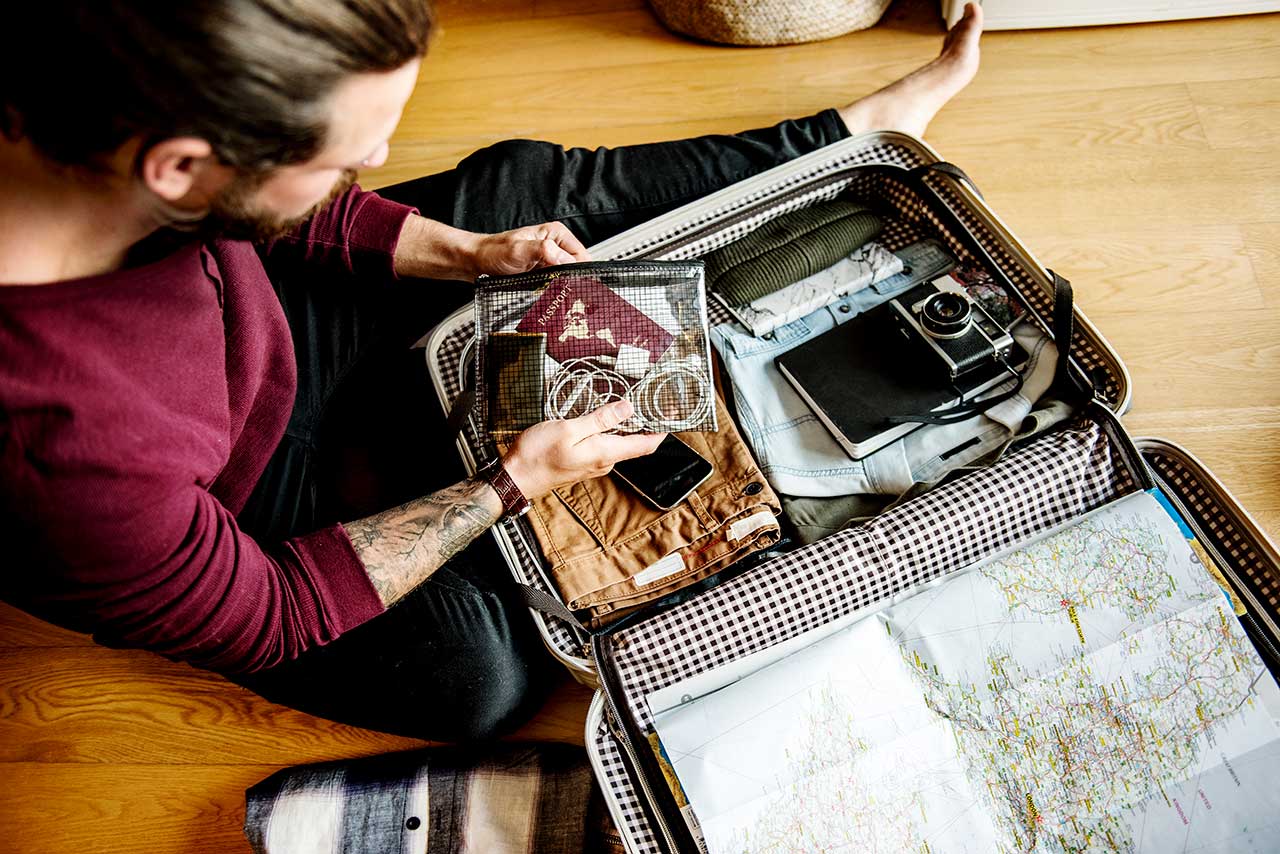 The linchpin to packing right is packing the right way. By packing smartly and using time-tested techniques a la Marie Kondo to fold clothes and bulky items like jeans, you'll end up optimizing the space you have instead of grasping around for more carry-one.
The more common approaches include folding tightly, rolling or compressing the air out of folded clothes using packing cubes. An added benefit of using these cubes and folders is that you'll be able to find what you need without pulling everything out into a pile. You'll also prevent any liquid leaks such as shampoo) and spills from getting on your clothes. It's important to note though, that all this ensures a lighter bag only if you resist packing more into the empty space!
Pro tip: choose your approach based on fabric to avoid wrinkles and crinkles in your favorite linen shirt.
Drop the bulky carry-on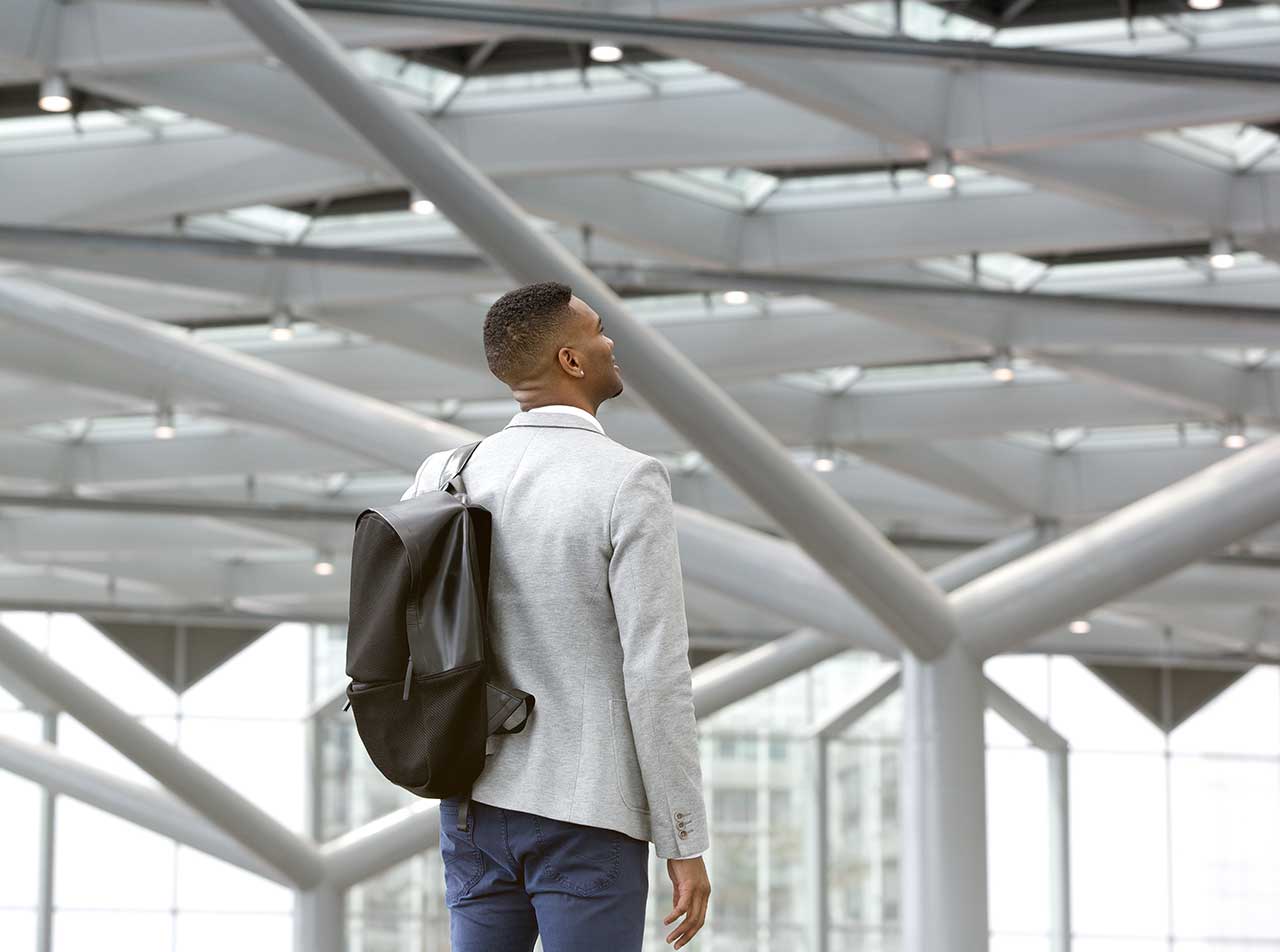 When you've run out of space in your check-in luggage, it's tempting to stuff other 'essentials' into the backpack that you'll carry on board a flight. That's detrimental on many levels– you won't be traveling light despite all your efforts at the luggage stage, and it may cost you dearly in additional baggage fees. To be safe, apply the first two rules to carry-one too.
Pick a lightweight bag that's on the smaller side, like a regular backpack or even a fanny pack. Only put the essentials in it, such as your passport, cellphone, charger and essential travel documents.
If you love to read on a plane, favor an e-reader in place of paperbacks as they take up too much space. Keep the sleeping mask, but ditch the travel-size cosmetics unless you absolutely need it.
Pro tip: If you manage to reach the Holy Grail of 'carry-on only', you'll save a lot of time and physical strength while checking in and collecting baggage, especially if on a bus in a remote destination with no one to help.
Final Take
Packing light doesn't need to mean leaving essential things behind or having a pre-packing breakdown. It just means playing the right cards and being smart about the process. There are a few golden rules of thumb that you could also follow while packing.
Wearing is not carrying– put on the heaviest items you need to carry on this trip. This includes those hiking boots, denim jackets or that giant sun hat. Avoid trying to bring familiar items when you know you won't wear it.
Ditch that old dusty flannel shirt and pack a sarong instead– your beach getaway bag will thank you!