Toyota has something in store for athletes at the Tokyo Olympics and Paralympic Games in 2020. Meet the e-Palette Tokyo 2020 Version. It's essentially a modified e-Palette service vehicle first seen in 2018. The vehicle is specifically developed by Toyota for automated mobility services. It also highlights the Japanese carmaker's commitment to advance driving technologies, electrification, and connected mobility.
The e-Palette is designed like a minibus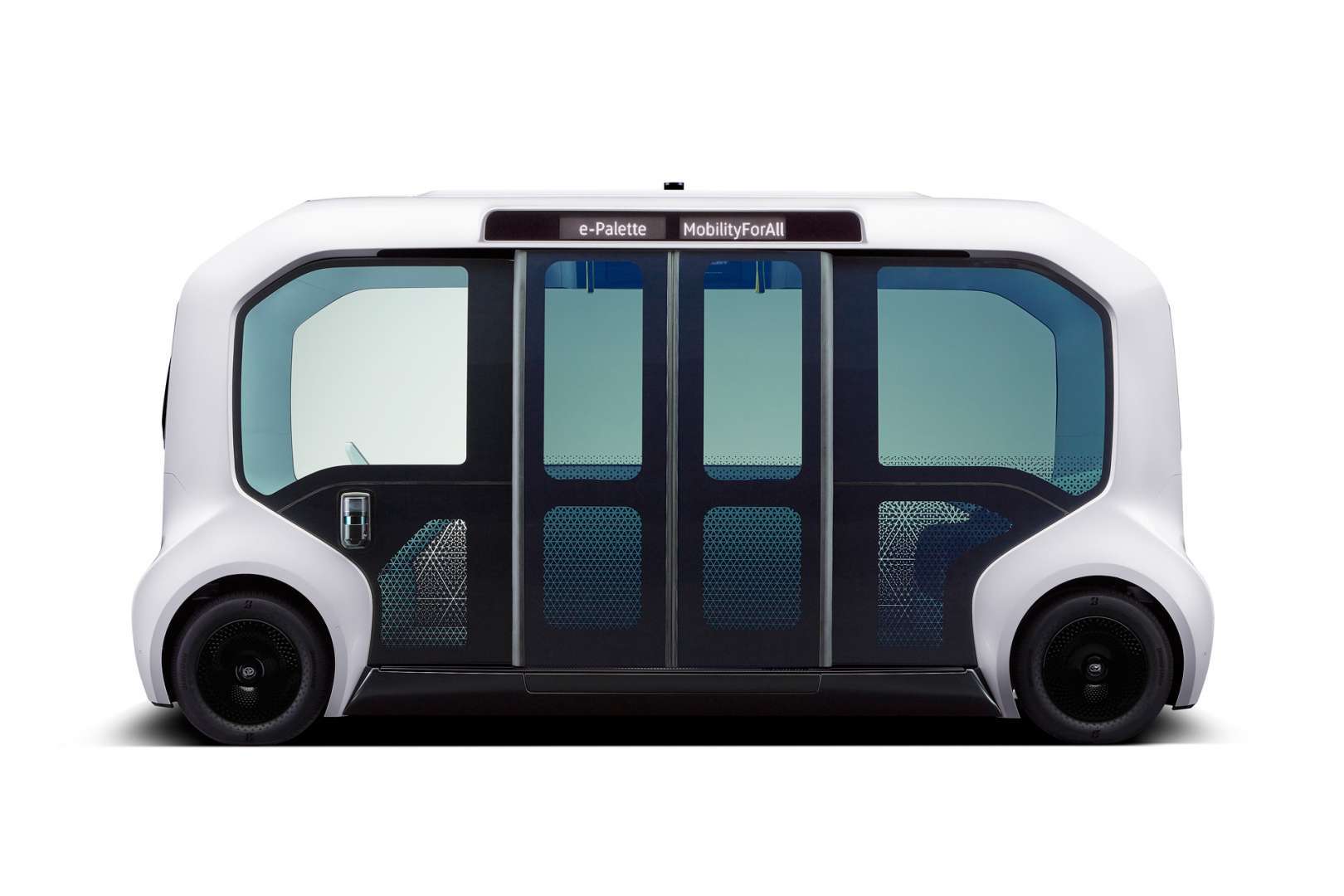 There's no denying the boxy, cube-shaped architecture of the Toyota e-Palette, and it's for a good reason: providing massive amounts of space for both people and cargo. All four wheels are pushed to the edge of each corner to maximize interior room. The vehicle also has large glass surfaces like a bus for better visibility.
But the Tokyo 2020 Version of e-Palette is modified to provide autonomous mobility in and around the Olympic and Paralympic villages, for both athletes and related staff. "Throughout the development process, athletes, especially Paralympians, helped us to better understand how we could adapt and upgrade the e-Palette to better meet the need for simple, convenient and comfortable mobility," said Takahiro Muta, development leader for the e-Palette Tokyo 2020 Version.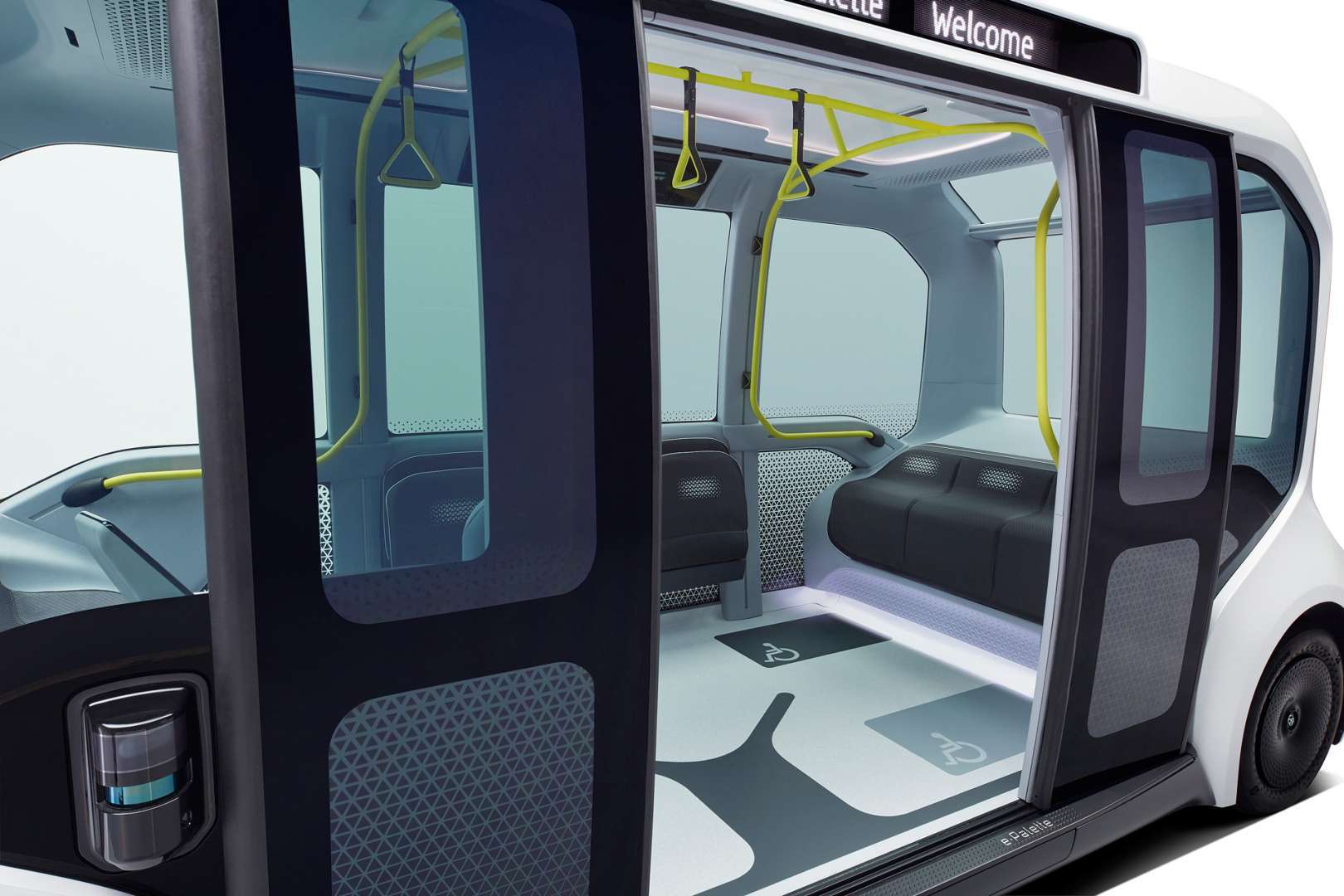 "Olympic and Paralympic athletes work tirelessly to achieve the impossible, and we wanted to provide them with a vehicle specifically designed and calibrated to fit their mobility needs during Tokyo 2020," continued Muta.
It offers more than enough room to move about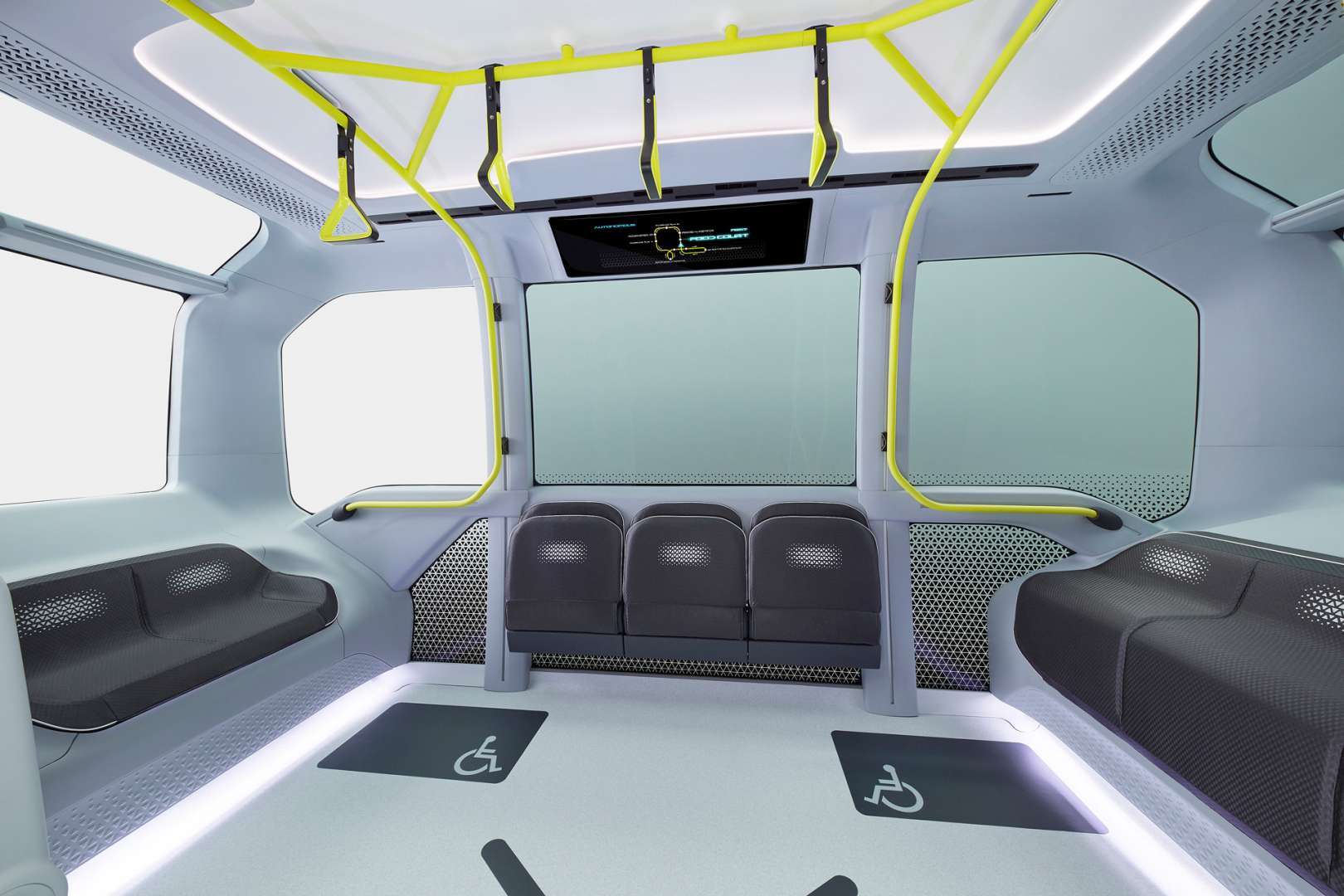 Athletes are bigger, taller, stronger, and bulkier than an ordinary human. As such, Olympic athletes need a service vehicle that offers enough wiggle room. It's the same story with Paralympian athletes as well. Wheelchairs require a flat floor and ramps to effectively move about. Thankfully, Toyota addressed all these issues with the Tokyo 2020 Version of e-Palette.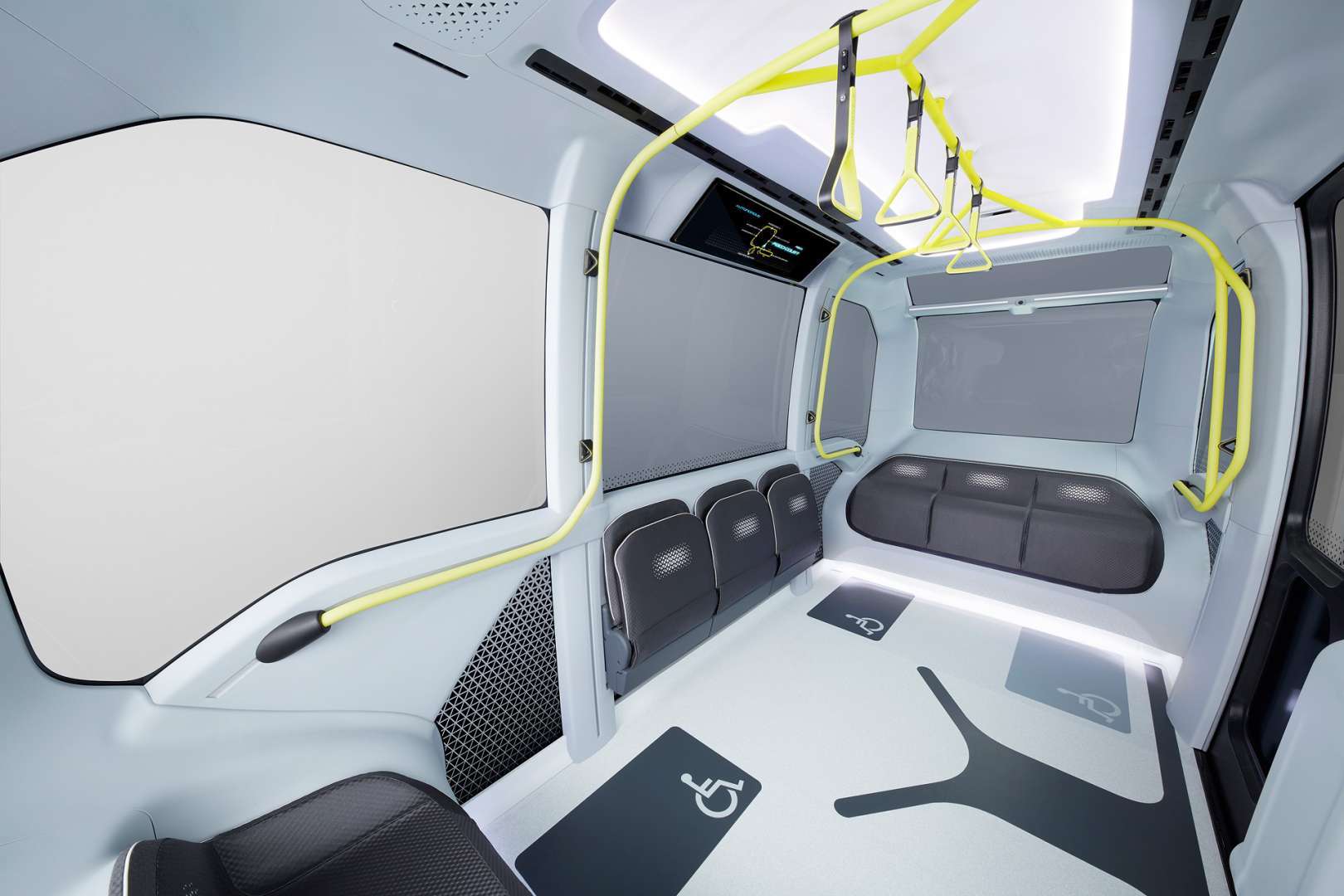 The distinctive cube shape offers an expansive room and a comfy space. The vehicle has large doors and electric folding ramps to accommodate Paralympic athletes with minimal fuss. The flat floor is roomy enough to accommodate up to four passengers in wheelchairs (or up to 20 passengers) and seven standing passengers. You'll also find handrails, floor trims, and seats in contrasting colors to assist people with color-blindness.
The e-Palette is an autonomous vehicle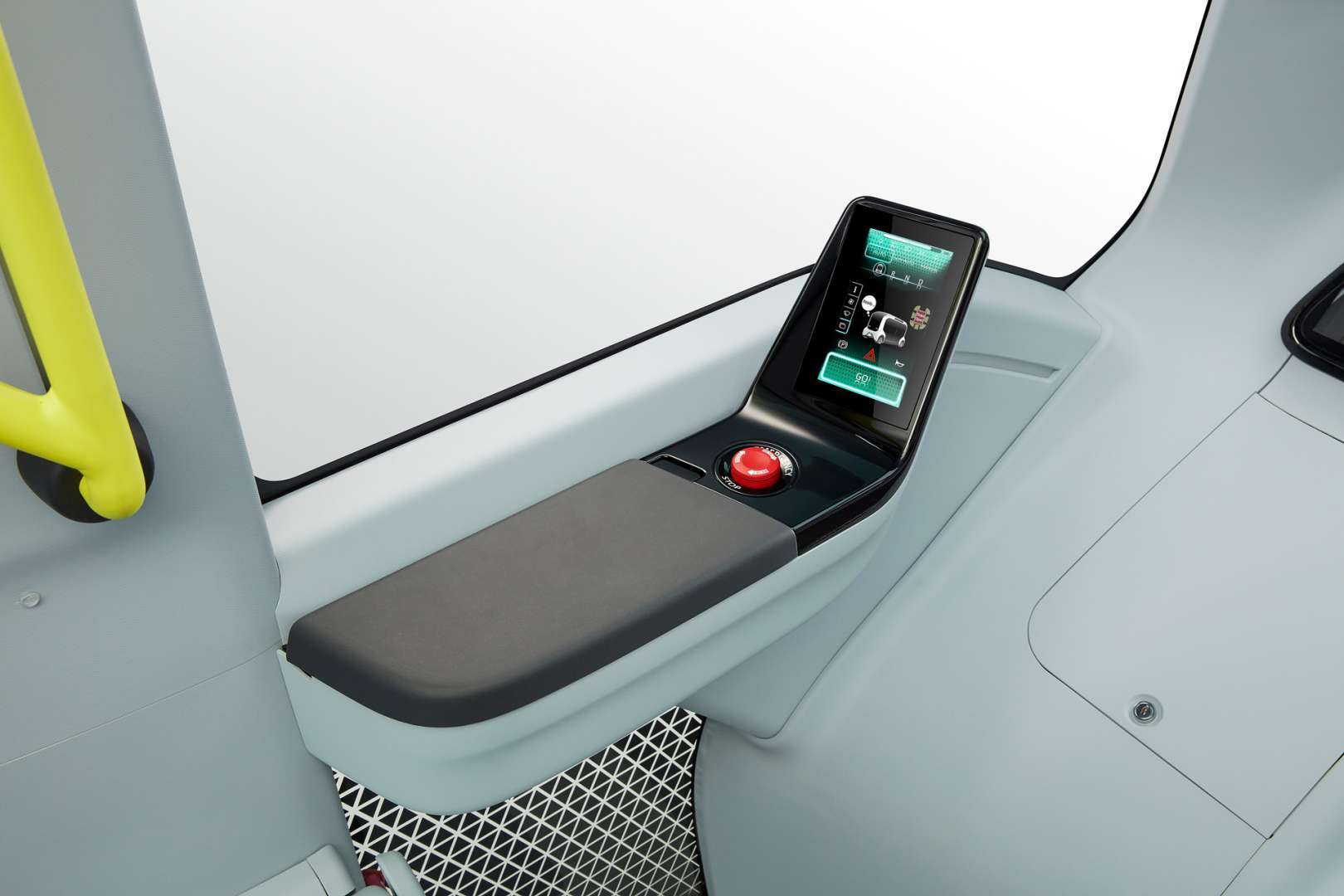 Toyota's e-Palette Tokyo 2020 Version is more than just a modified electric minibus. In fact, it comes with advanced sensors, cameras, and a LiDAR system to support low-speed automated driving up to 11.8 mph (19 kph). Of course, the vehicle still requires an onboard human operator, but it essentially travels on its own when enabled.
This unique version of e-Palette is also equipped with high-accuracy 3D mapping to safely transport Olympians and Paralympians to their respective events.
It has a unique Arrival Control System
Normal running operation

Vehicle stopping

Vehicle charging
What Toyota means by this is the vehicle has an external human-machine interface courtesy of the front and rear lamps. Those unique headlights and taillights can mimic eye contact to visually inform pedestrians on what the vehicle is doing at any given moment. This is an added safety measure that might soon make it into mass-produced electric cars in the near future.
It's also good for an average range of 93 miles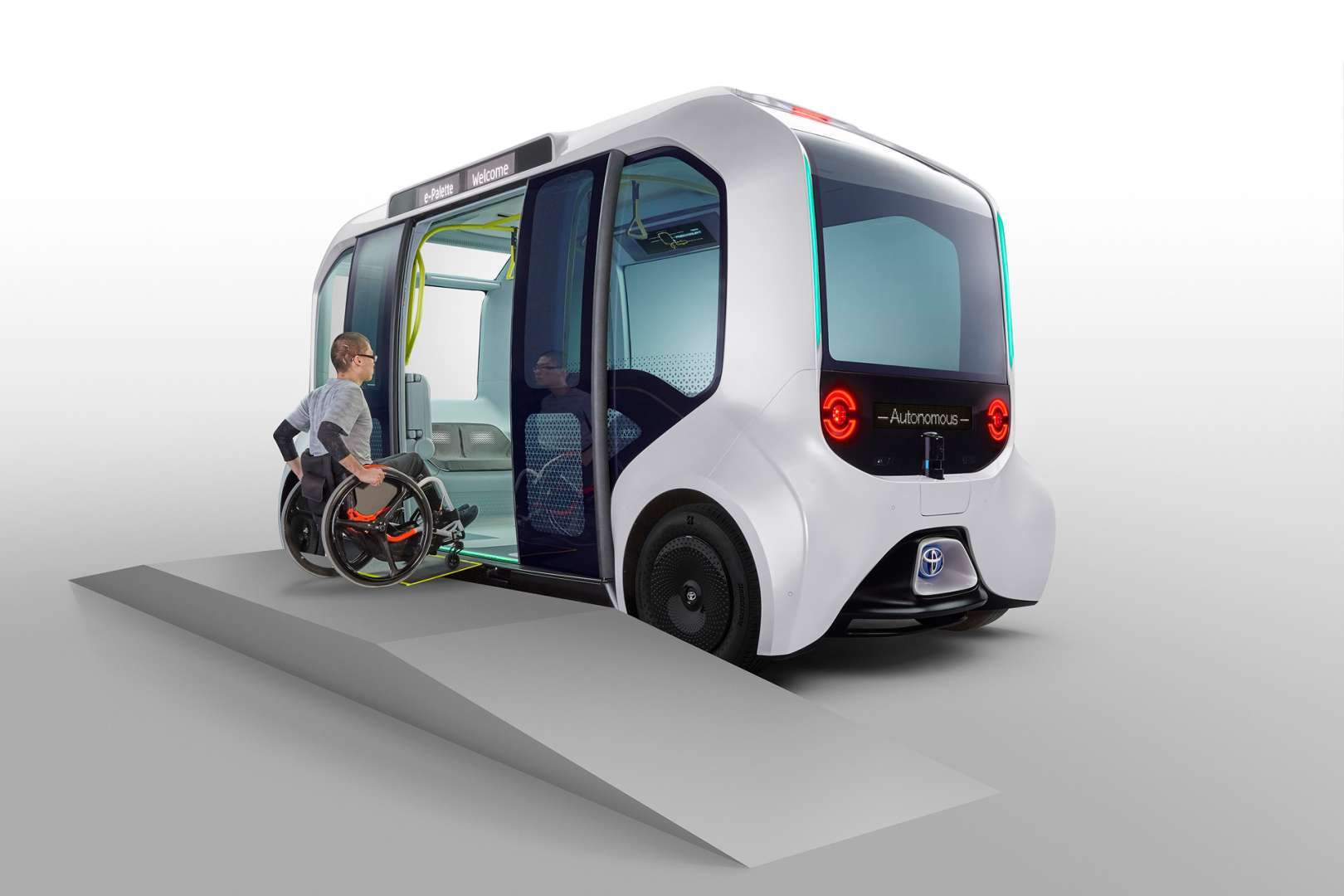 Toyota failed to divulge the battery specs of e-Palette, but the carmaker said it has enough juice for a range of 93 miles (150 km). Toyota is deploying 20 e-Palettes for the 2020 Tokyo Olympic and Paralympic Games, which means athletes have something to look forward to on the way to their respective villages and sporting events.
"We are proud to work with them on a vehicle that will not just move athletes physically but will also offer them new opportunities to interact with others, share new experiences, and be moved emotionally," concluded Muta.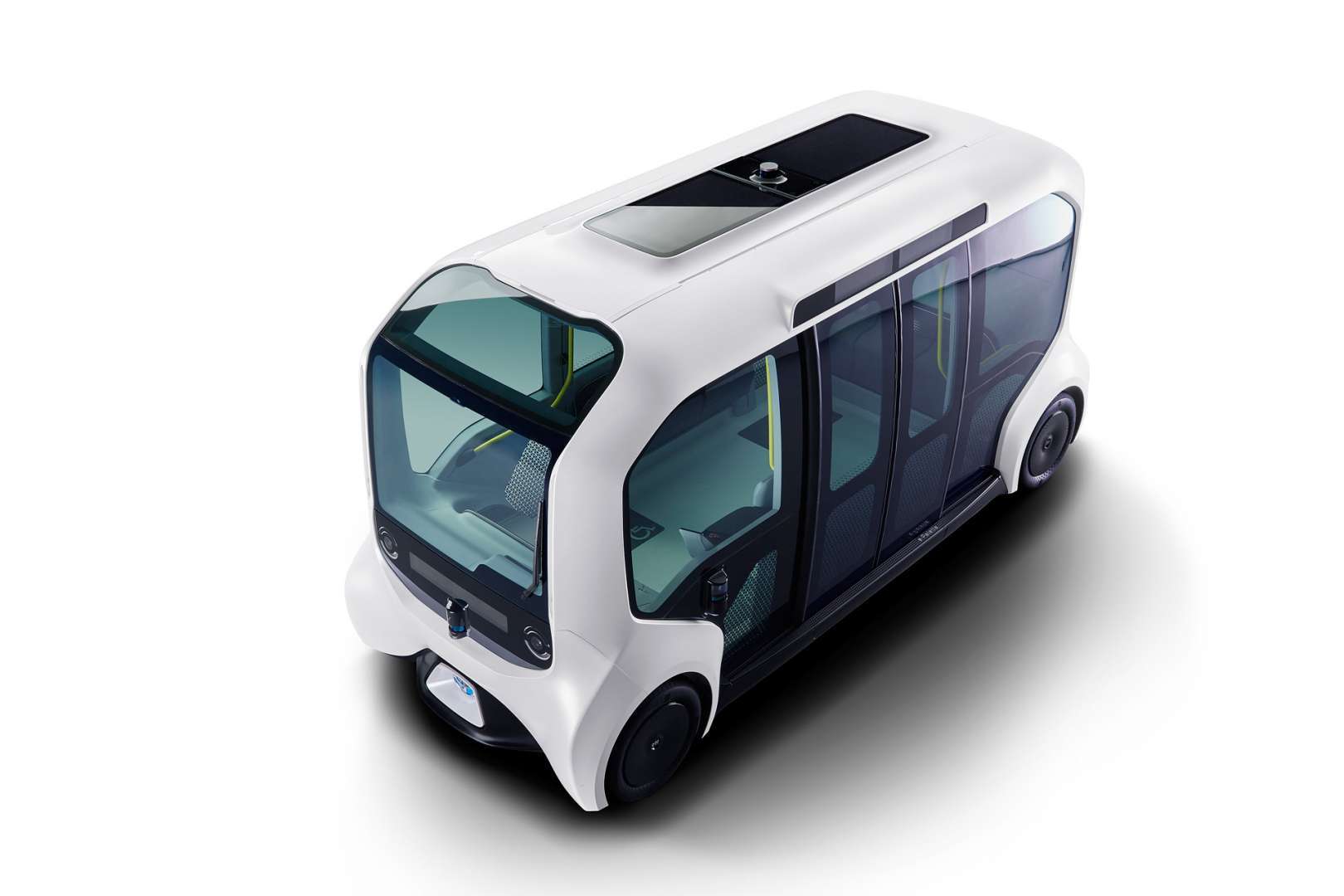 The 2020 Tokyo Summer Olympic and Paralympic Games will be held from July 24 to August 9. If you want to see the e-Palette Tokyo 2020 Version in the flesh, the vehicle will be on display at the incoming Tokyo Motor Show from October 23 to November 4.
Toyota e-Palette Tokyo 2020 Version Image Gallery